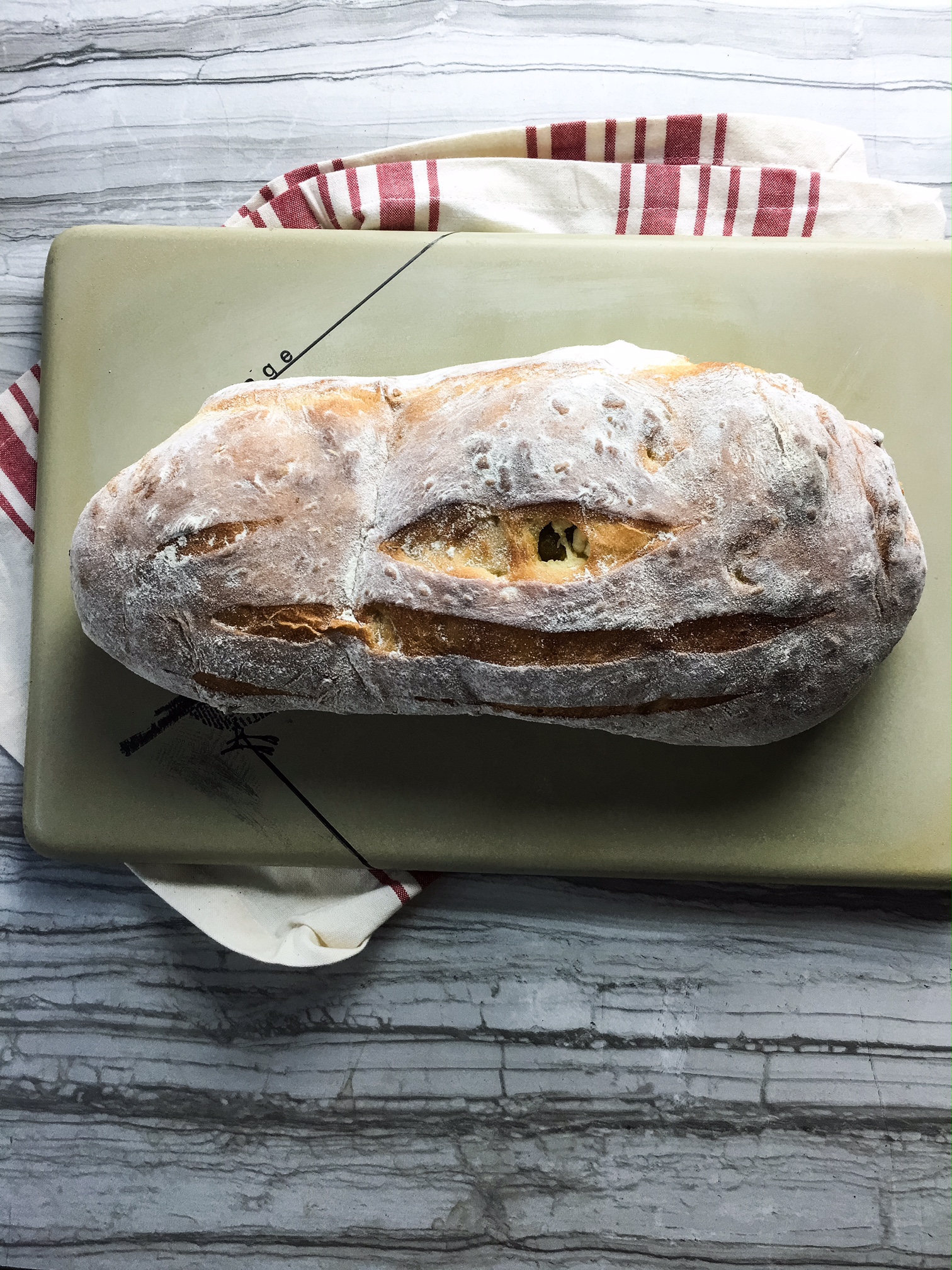 Something about fresh baked bread just gives my house such a homey feel. We do not eat a lot of bread believe it or not which is really hard on my Italian roots. My mother makes some of the greatest bread I have ever had. Growing up we always had home made yeast rolls with any special meal. While my family is not a fan of olives, I am obsessed! I love all kinds. The saltier the better. These olives I picked up from a local farmers market. Marinated in garlic, pepper, olive oil and thyme. I added the cheddar for a little creaminess and one more kick of salt.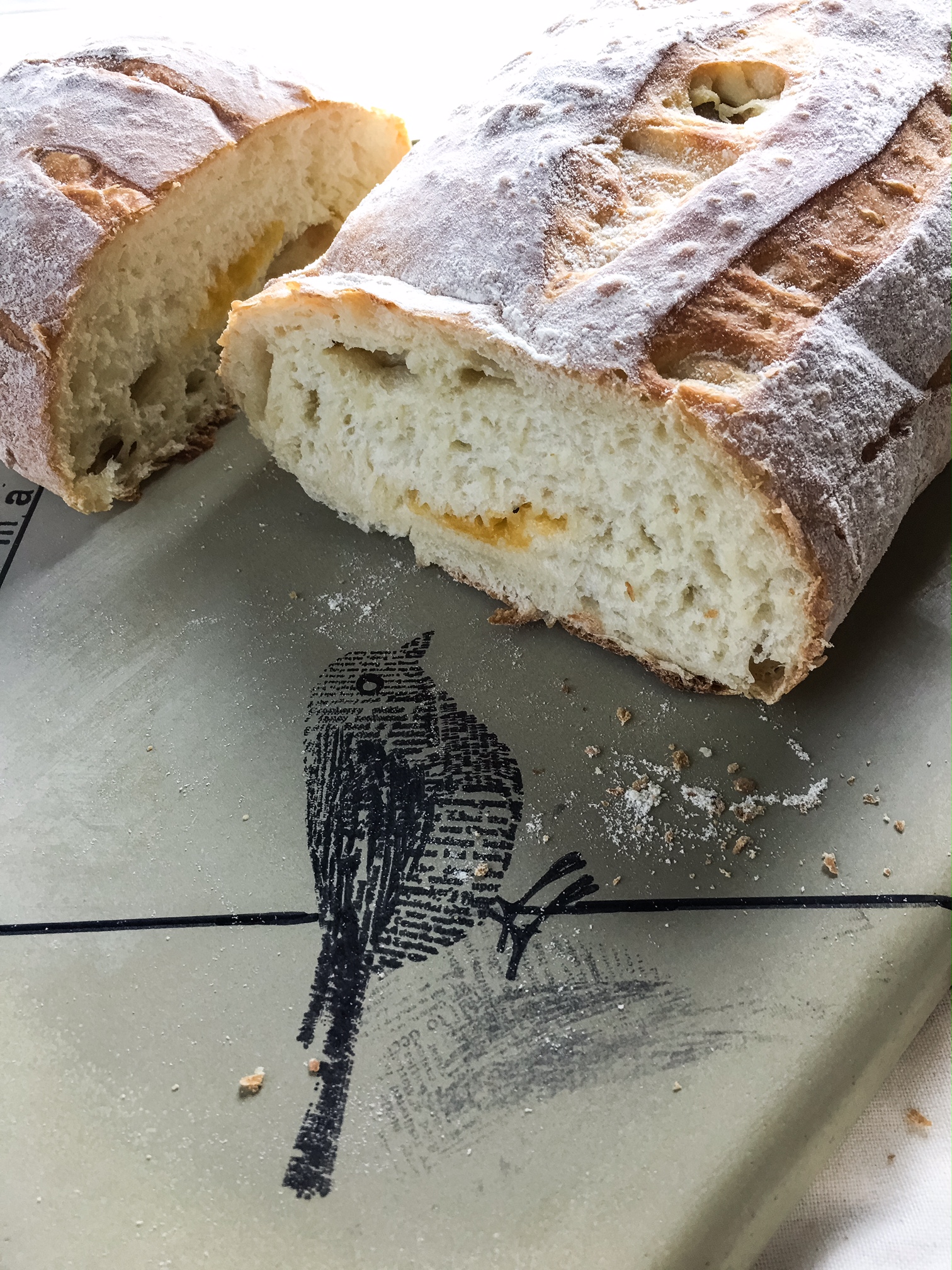 Since I have so much salt added to the bread I added a little extra sugar. It created the perfect balance of flavor in this yeast dough. I let the dough rise on the pan at room temperature then cut my slits into the dough. Then I allowed it to cold rise in the fridge for 30 minutes. I find that allowing the dough to rise in a colder environment gives you a much flakier crust.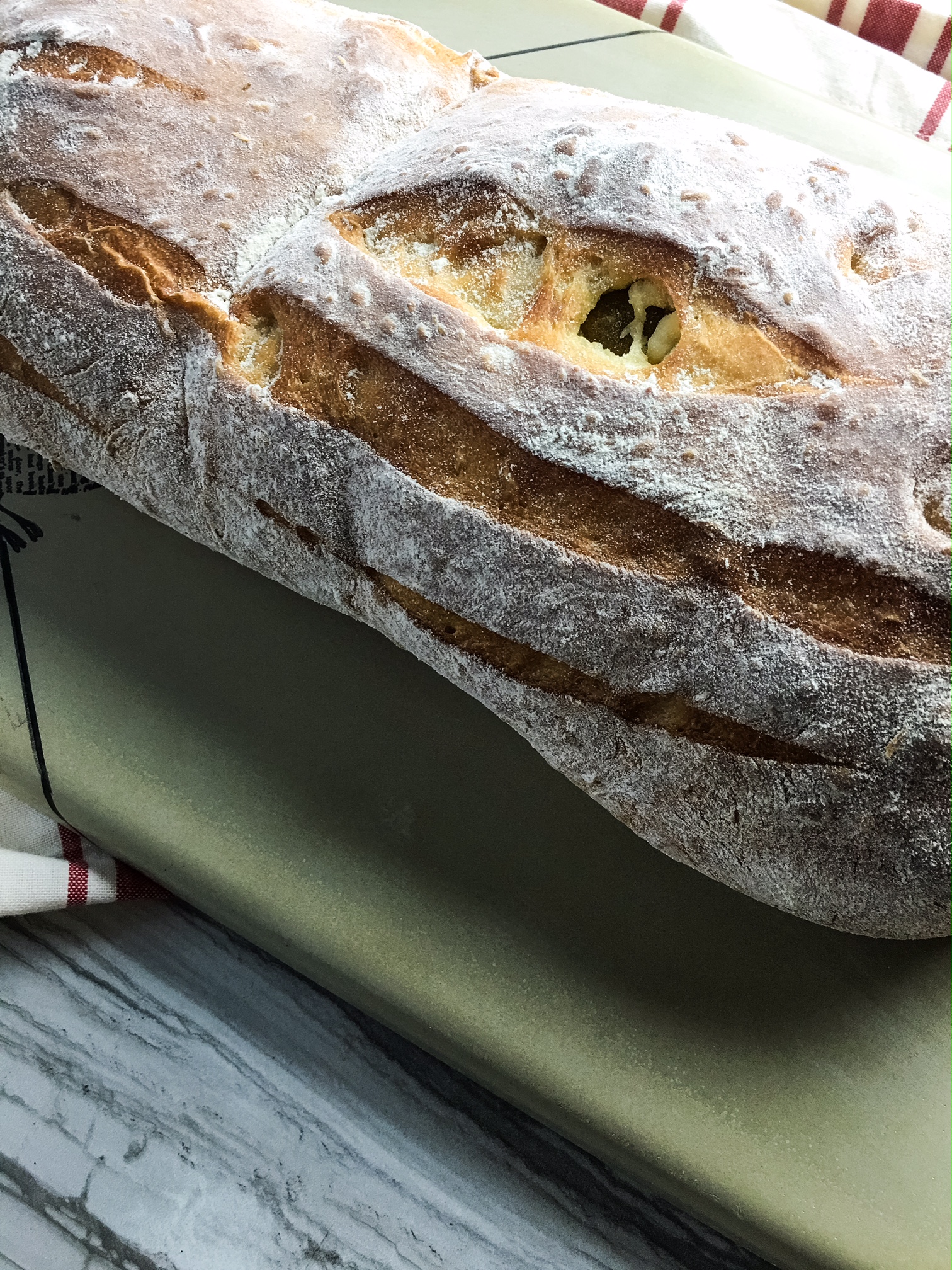 Salty Olive and Cheddar Bread
Prep time:
Cook time:
Total time:
Sweet yeast bread packed with cheddar and olives.
Ingredients
1 packet of dry active yeast
1 cup of warm water (more hot then cold but not too hot to the touch)
1 egg
3 tbsp of sugar
1 tbsp of salt
3 1/2 cups of AP flour
1/2 cup of chopped marinated olives
1 tbsp of chopped garlic
1 cup of shredded cheddar
Instructions
I used a bread maker to form my dough. You are welcome to use your hands or a standing mixture with dough hook.
In the bread maker bowl I add my yeast, sugar and water. Then I let it sit for about 10 minutes until fragrant and bubbly.
Add the egg.
cups of flour.
Adding salt last.
(I don't like my salt touching the yeast because it can start to kill the rise)
I set the bread maker to the dough setting. It kneads for 10 minutes rises for 30 minutes kneads for 10 minutes then rises for 1 hour.
After the dough rises for the full 1.5 hours I lay it on a floured surface and lightly flatten.
Add the cheese, olives, and garlic to the center.
Then fold back up into a ball.
I very lightly knead the ingredients into the dough.
Then form an oval loaf.
Pinch and tuck the ends of the dough to prevent spreading.
Let rise on the counter for 15-20 minutes.
Score the top with your choice of design.
I like doing 3 even cuts down the center about 1/2 inch down.
Let rise in the refrigerator for 15-20 minutes (this is optional but I really love the texture it gives the crust)
Preheat the oven to 400 degrees.
Bake for 30 minutes or until golden brown.
This dough is a great starter for any kind of yeast loaf you want to make. You can add different cheese, herbs, chocolate, really anything you can think of!
We had this bread with soup the first night then Patrick sliced it up with fried eggs for the rest of the week.
I really hope you try this recipe! Don't forget to tag me #kelliericecakes if you do!