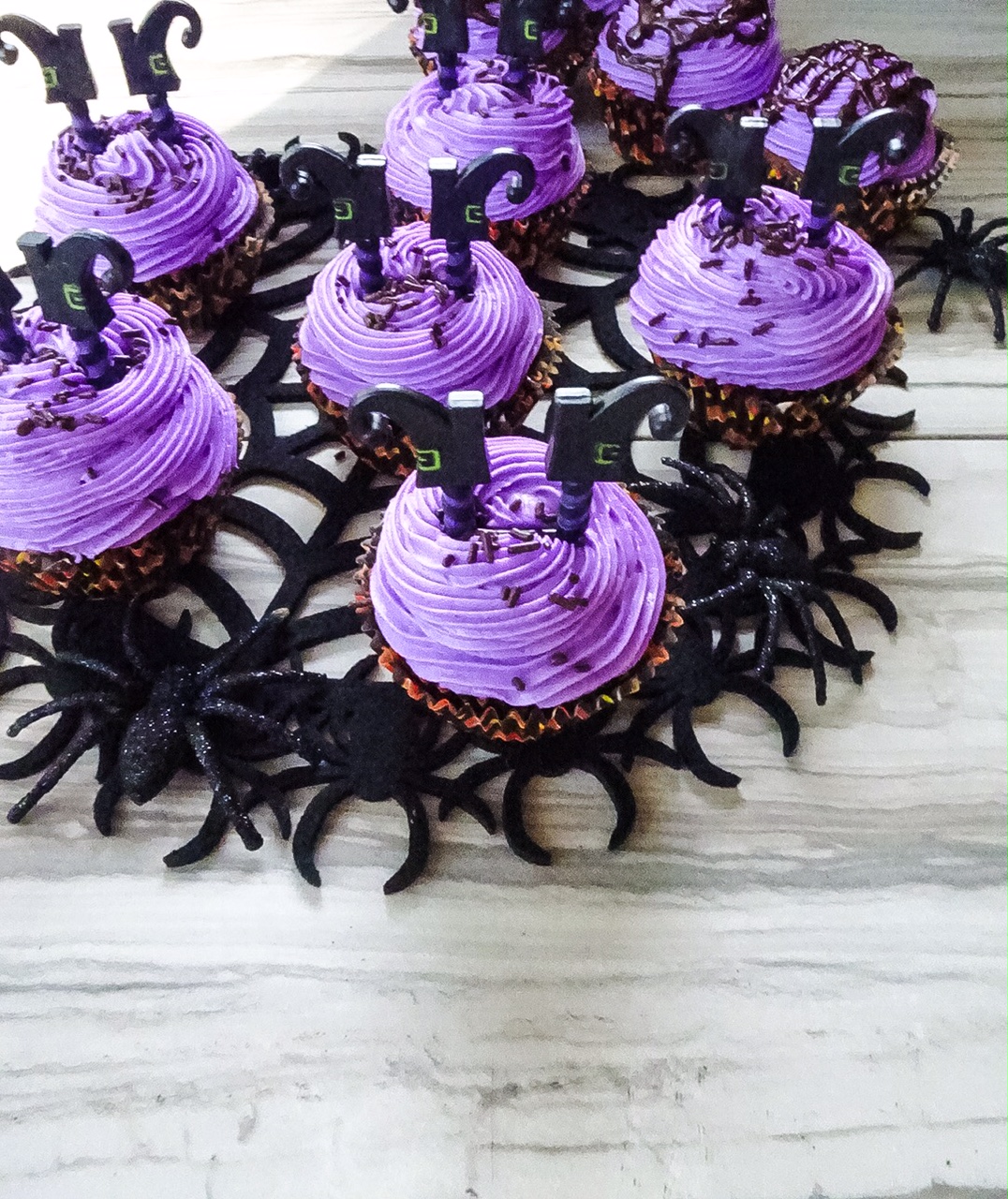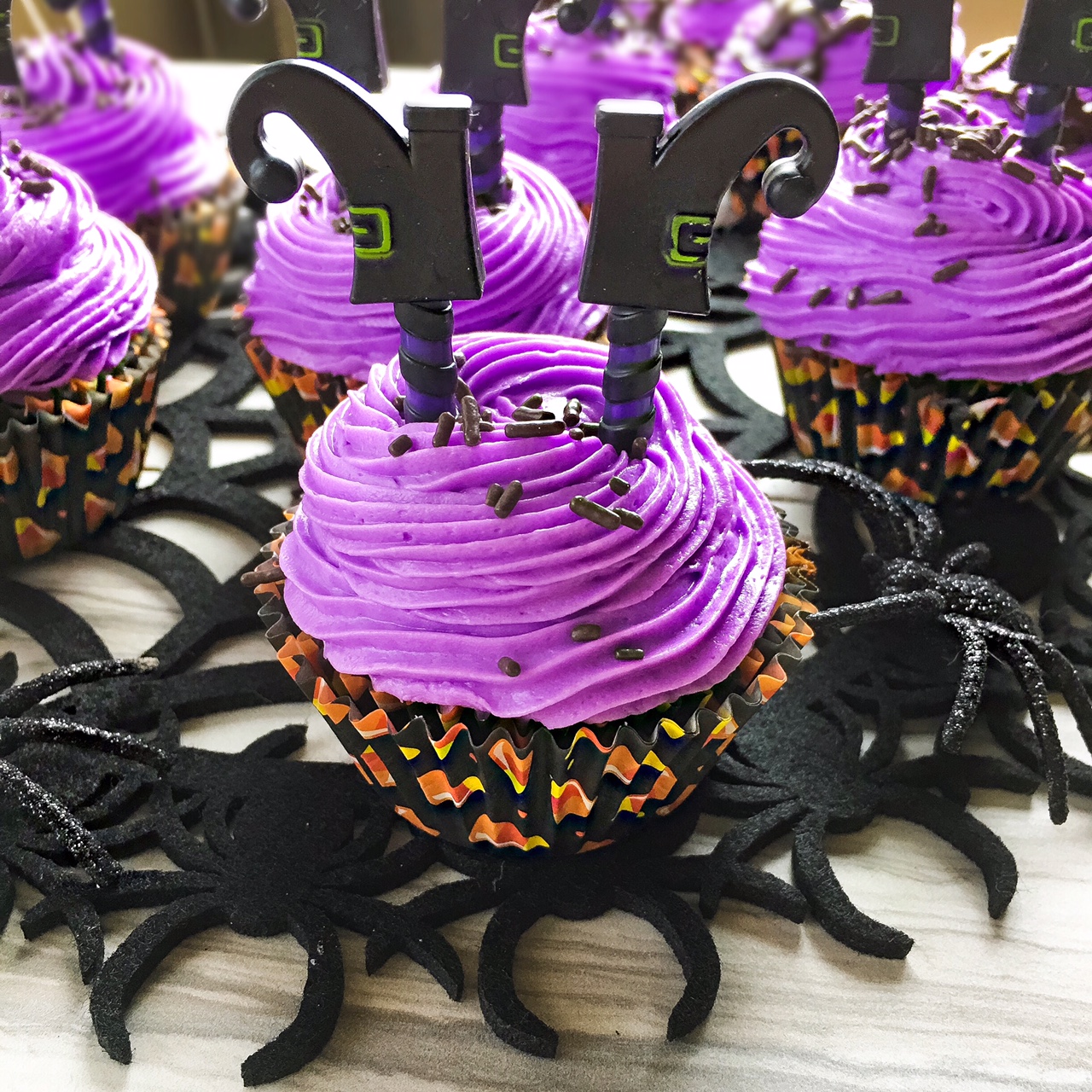 Happy Halloween! Today's post is going to be super short and sweet!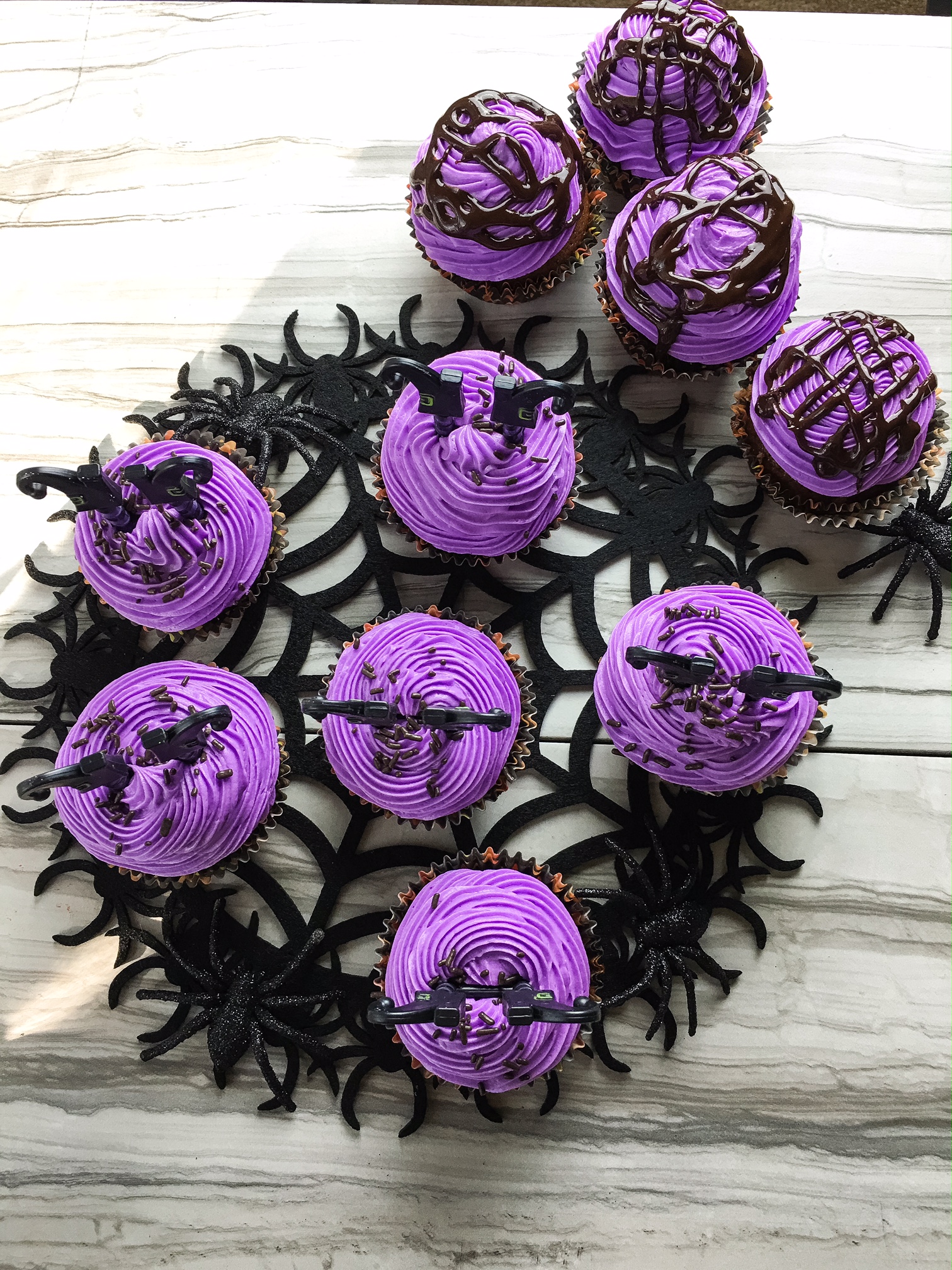 I just had to get this yummy recipe up before the day was over!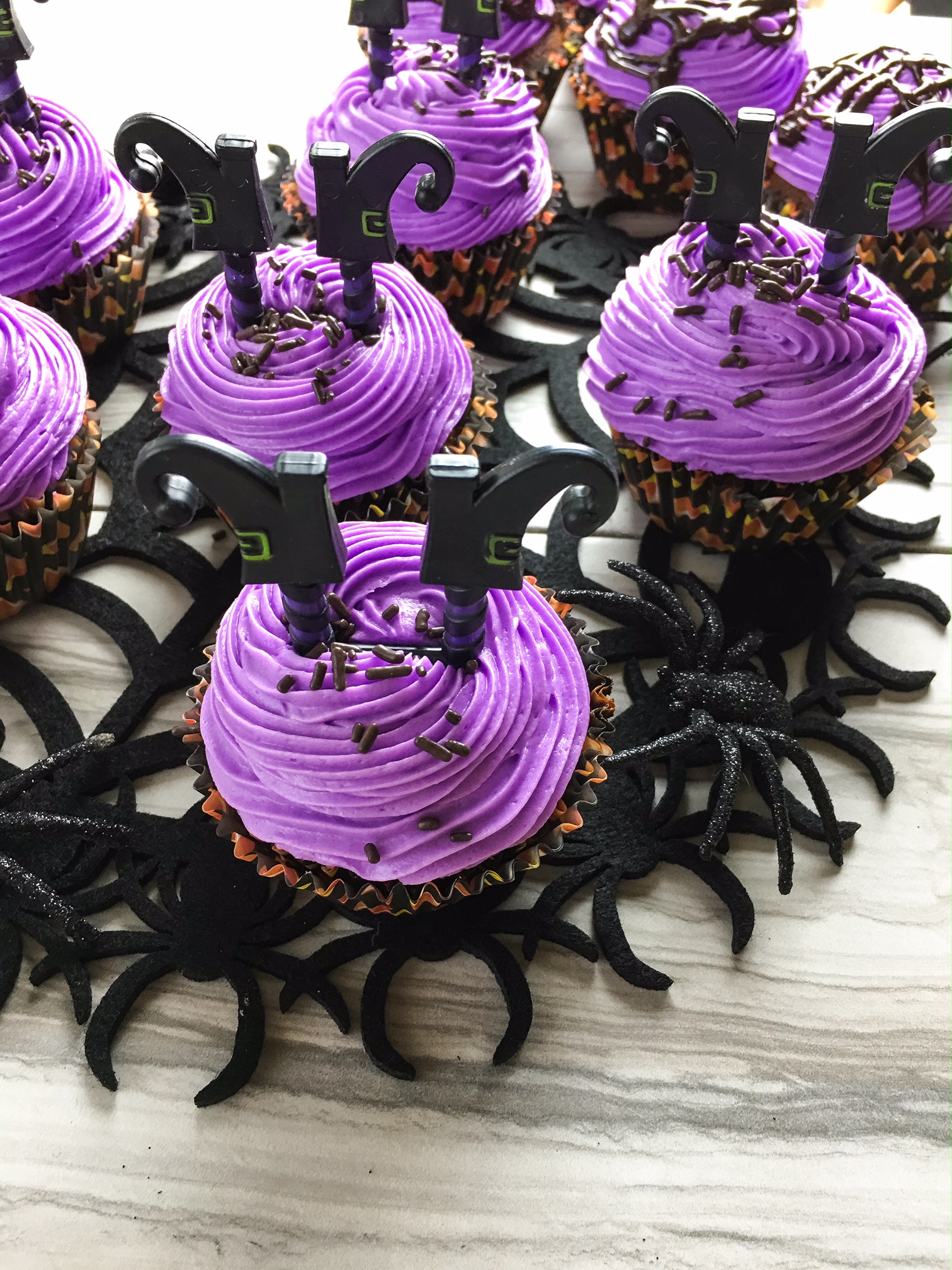 I made this cupcakes with my all time favorite coca cola cake recipe then stuffed them with coca cola ganache then topped them off with a perfect cream cheese frosting!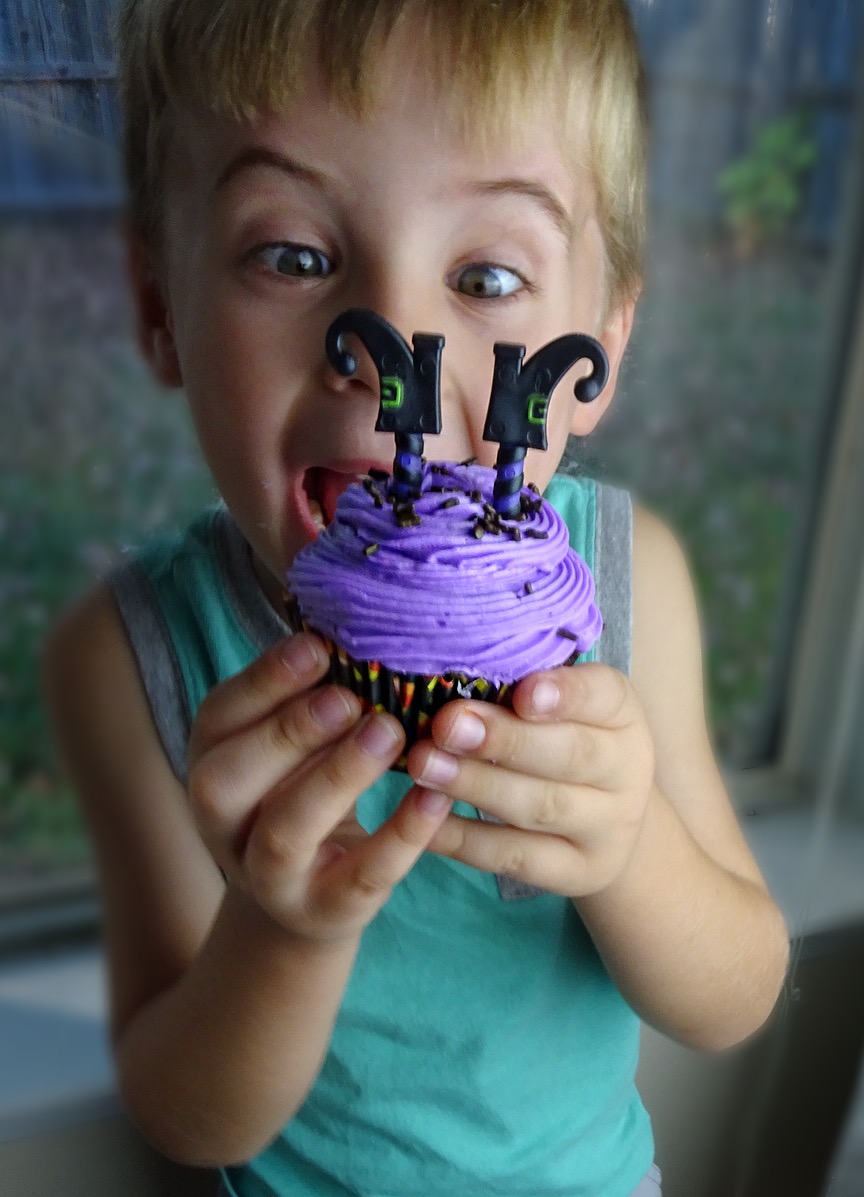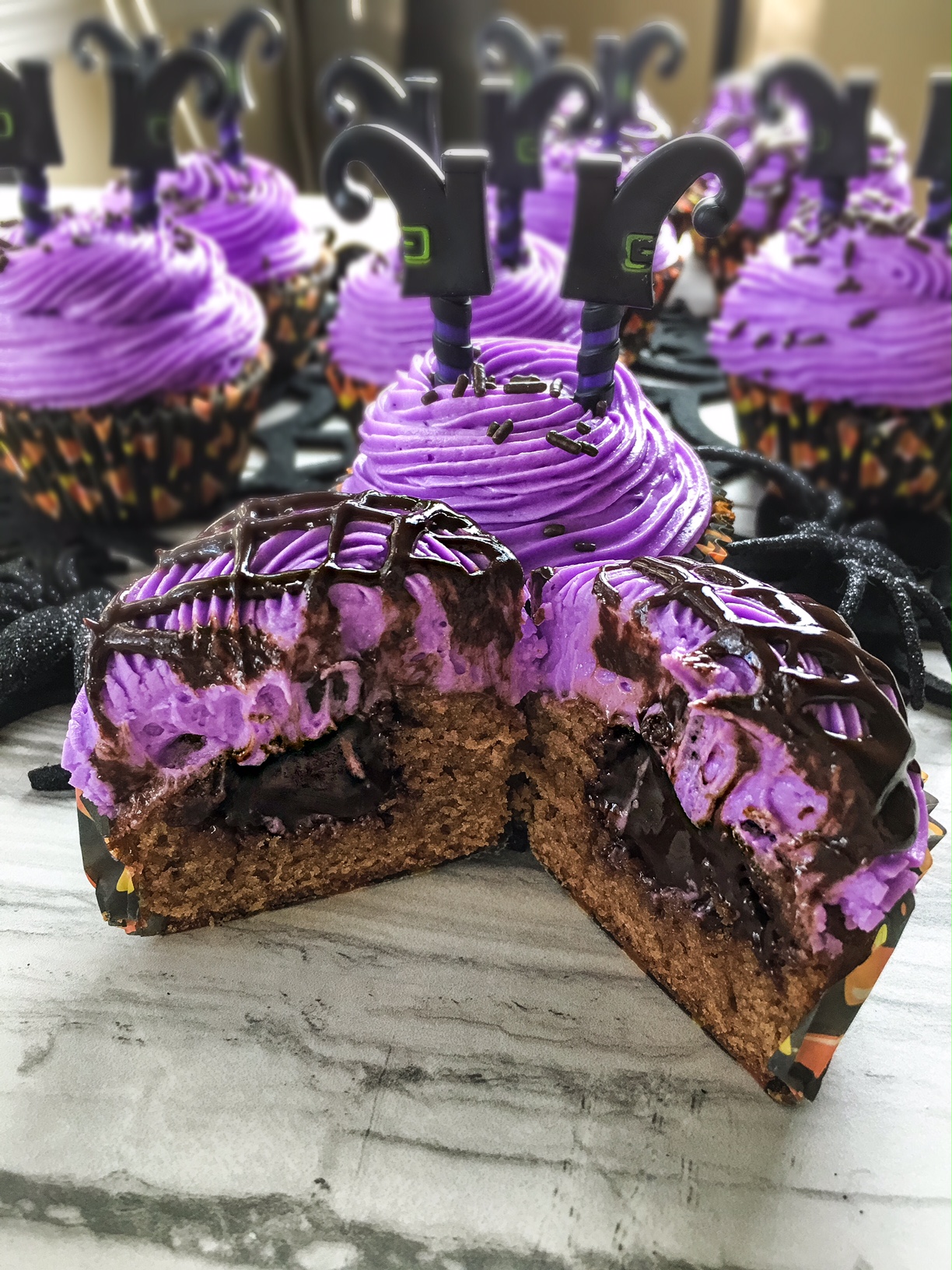 I hope you enjoy!
Witch Cakes- Coca Cola Cupcakes With A Surprise!
Recipe Type
:
Halloween, Baking, Cupcakes
Prep time:
Cook time:
Total time:
Coca Cola Cupcakes Filled With Coca Cola Ganache and Cream Cheese Frosting
Ingredients
For the cupcakes:
1/2 cup of coke
1/8 cup of cocoa powder
1 stick of butter
1/2 cup of butter milk
1 tbsp of pure vanilla
1 cup of flour
1 cup of sugar
1/2 tsp of baking soda
1/4 tsp of salt
1 egg
For the filling:
1/4 cup of heavy cream
1 cup of dark chocolate chips
1 tbsp of coke
For the Frosting:
4 oz of cream cheese softened
1 stick of butter
4 cups of powdered sugar
1 tsp of vanilla
1 tbsp of food coloring (I used neon blue and purple)
1/8 cup of milk to desired consistency
Instructions
Preheat the oven to 350
In a sauce pan bring coke, butter, buttermilk and cocoa powder to a boil.
Whisk thoroughly.
In a large mixing bowl add the flour, sugar, baking soda, and salt.
Pour sauce pan mixture into the bowl.
Add the egg and vanilla.
Mix until just combined
Bake for 15-20 minutes or until tops set without a jiggle.
For the filling:
Heat the cream in a sauce pan or microwave.
Add the chocolate and coke.
Stir until glossy.
For the Frosting:
Whip all ingredients, adding the sugar and milk in turns to get desired consistency.
I like it to be creamy but thick enough to stand on its own.
After letting the cupcakes cool. Use a melon baller or spoon to scoop out the middles.
Pour in the ganache.
Top with the frosting.
Decorate!
I got my witch legs at Michaels craft store!
Special guest appearance by Patrick's son 🙂