As a Rodelle brand ambassador I will be highlighting one of my favorite products. This post is not sponsored and all opinions are my own.
What says Happy Mother's Day more than chocolate? These mini chocolate mousse pies are layered with dark chocolate ganache, light fluffy chocolate mousse, and fresh whipped cream.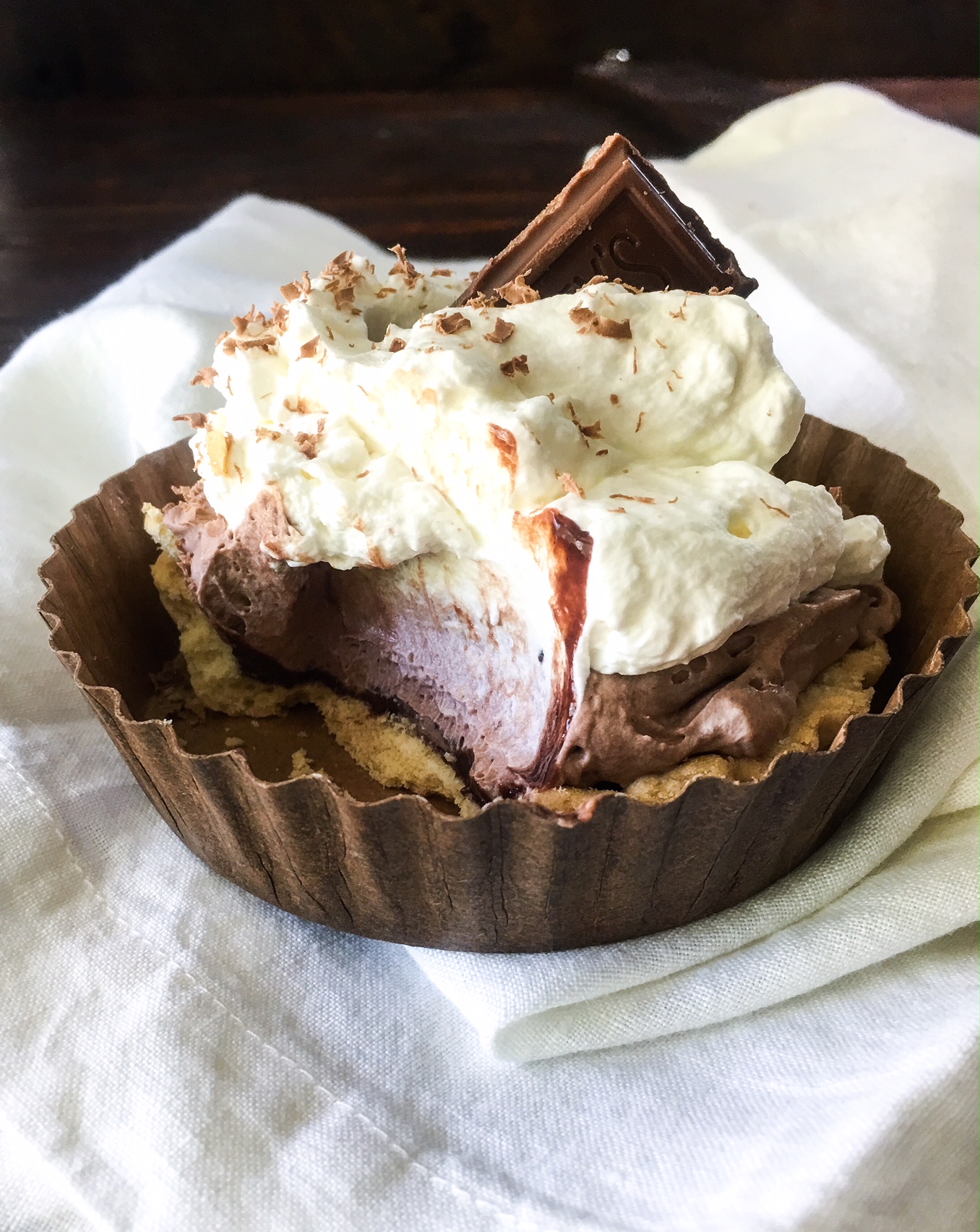 This dessert comes together so fast! It is great for days when you need a special treat, but do not have a lot of time. These are so light and delicate you won't even feel super guilty eating them!
You can always make these with pudding from scratch, but I use an organic box mix to save time. I use pastry for the crust, but crushed chocolate wafers would also be delicious.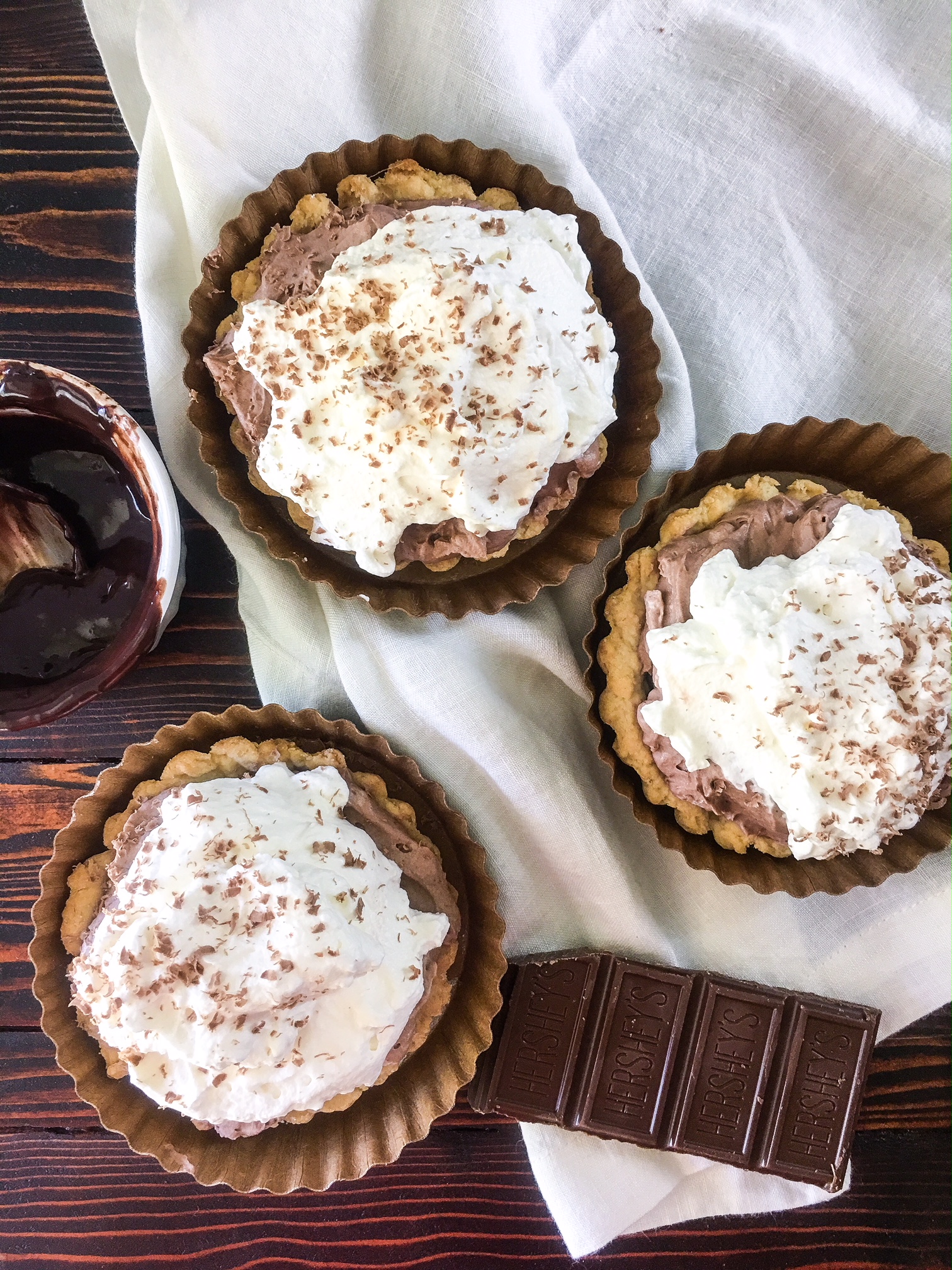 I like to shave some chocolate on mine for an extra special touch! You guys know how obsessed I am with the Rodelle extracts.
I used the chocolate extract in my mousse to give it even more deep chocolate flavor. Side note: my walmart now carries Rodelle extracts which is super exciting!
Mini Chocolate Mousse Pies
Recipe Type
:
Chocolate Mousse Pie
Author:
Prep time:
Cook time:
Total time:
Mini chocolate mousse pies you won't even feel guilty eating!
Ingredients
2 cups of prepared chocolate pudding cooled
1 pint of heavy whipping cream
1 sheet of pie crust dough
5 tbsp of sugar
1 tbsp of chocolate extract
1/2 cup of chocolate chips
dark chocolate for shaving
Instructions
Preheat the oven to 425 degrees
Measure your mini pie tins over the dough sheet and cut a circle just a little bigger than the tin
Use a fork to poke holes in the dough and brush a little heavy whipping cream over the dough
Bake for 10 minutes or until golden brown
In a microwave safe bowl heat 1/2 cup of heavy cream just before boiling (I usually do one minute)
Mix in the chocolate chips and let them melt down into a ganache
Pour a little of the ganache into the pie crust just to cover the bottom
In a mixing bowl whip the rest of the whipping cream with the sugar
Divide in half
Gently fold half the whipped cream and chocolate extract into the pudding until light and fluffy
Top the ganache with about 1/2 a cup to 1 cup of the mousse
Finish with whipped cream and chocolate shavings
Enjoy!