These chicken thighs are marinated in an amazing spice paste then grilled to perfection! I served mine with tomatoes, peppers and onions. We have this fantastic restaurant by our house that serves platters of authentic fajitas with soft warm tortillas. Since we are still low carb we just skipped the tortilla and packed our plates with veggies.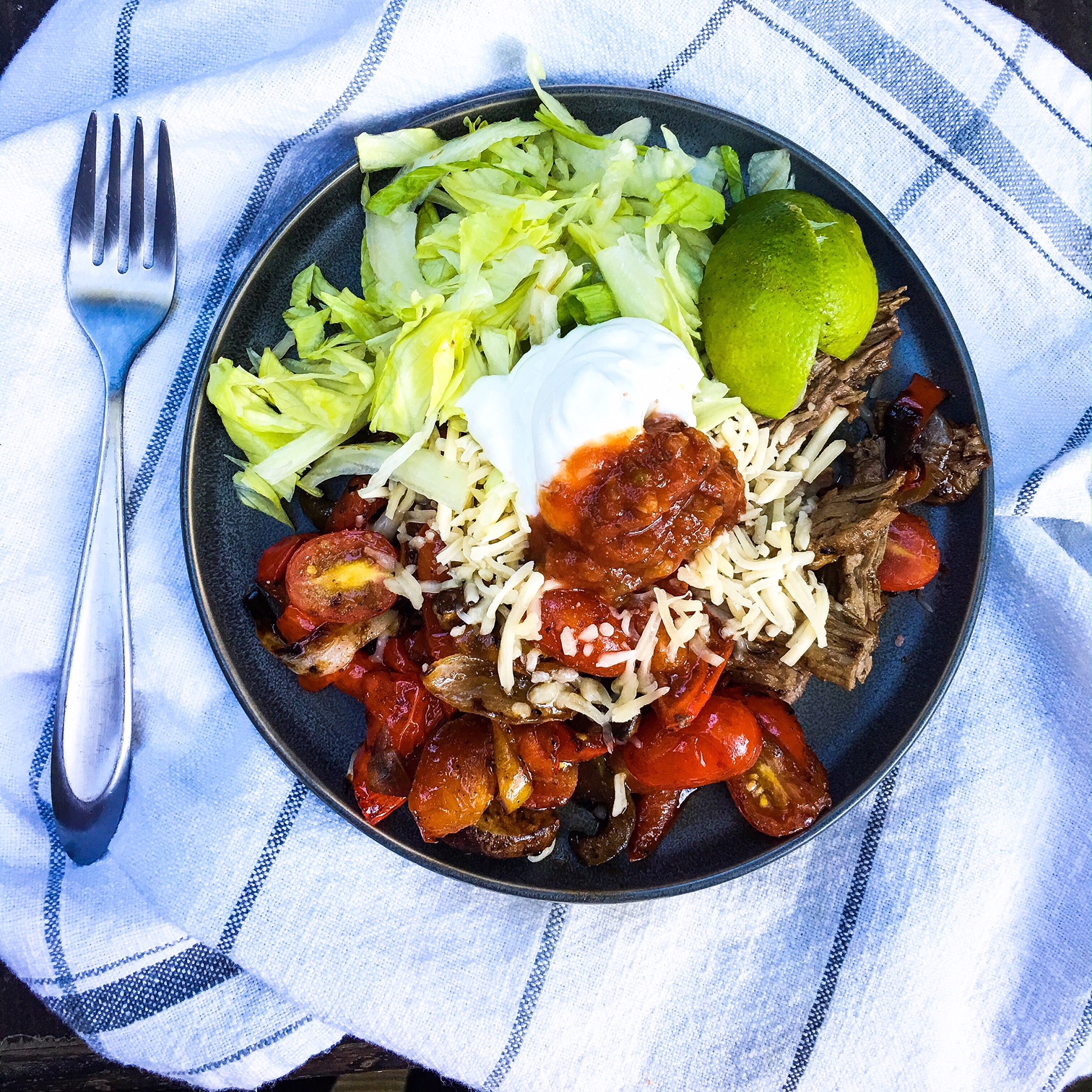 It feels so good to be back and writing again! This summer has been so crazy with my promotion and all the wedding planning. I decided to take a break from kelliericecakes.com so I could focus on the wedding for a little bit. We took a couple weeks off to take the kids to some theme parks which was so fun and nice to get away from everything.  That doesn't mean I haven't been in the kitchen! I have so many new recipes I am so excited to share with you guys! I have been following a Keto lifestyle trying to get in shape for our wedding in April. I have so many low carb recipes!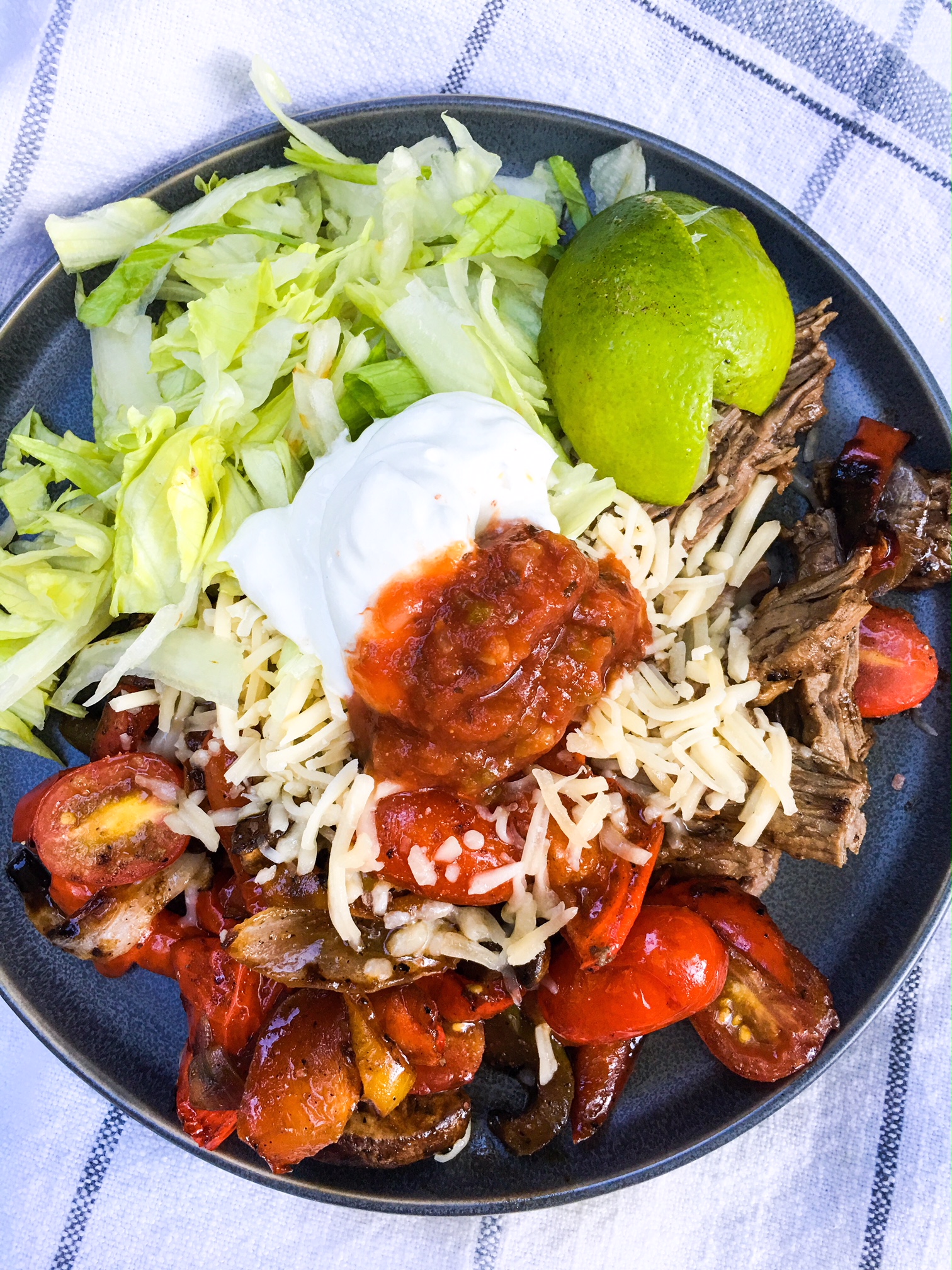 Ok back to these fajitas. I take my favorite spices and add a little olive oil to make a paste. Then rub the chicken and let it sit in the refrigerator for thirty minutes. While that is marinating I take my mixed peppers, onions, tomatoes, and bella mushrooms and toss them with olive oil, salt and pepper. I dump everything on a roasting pan and cook for 20 minutes at 400 degrees. The chicken is grilled until cooked through then sliced.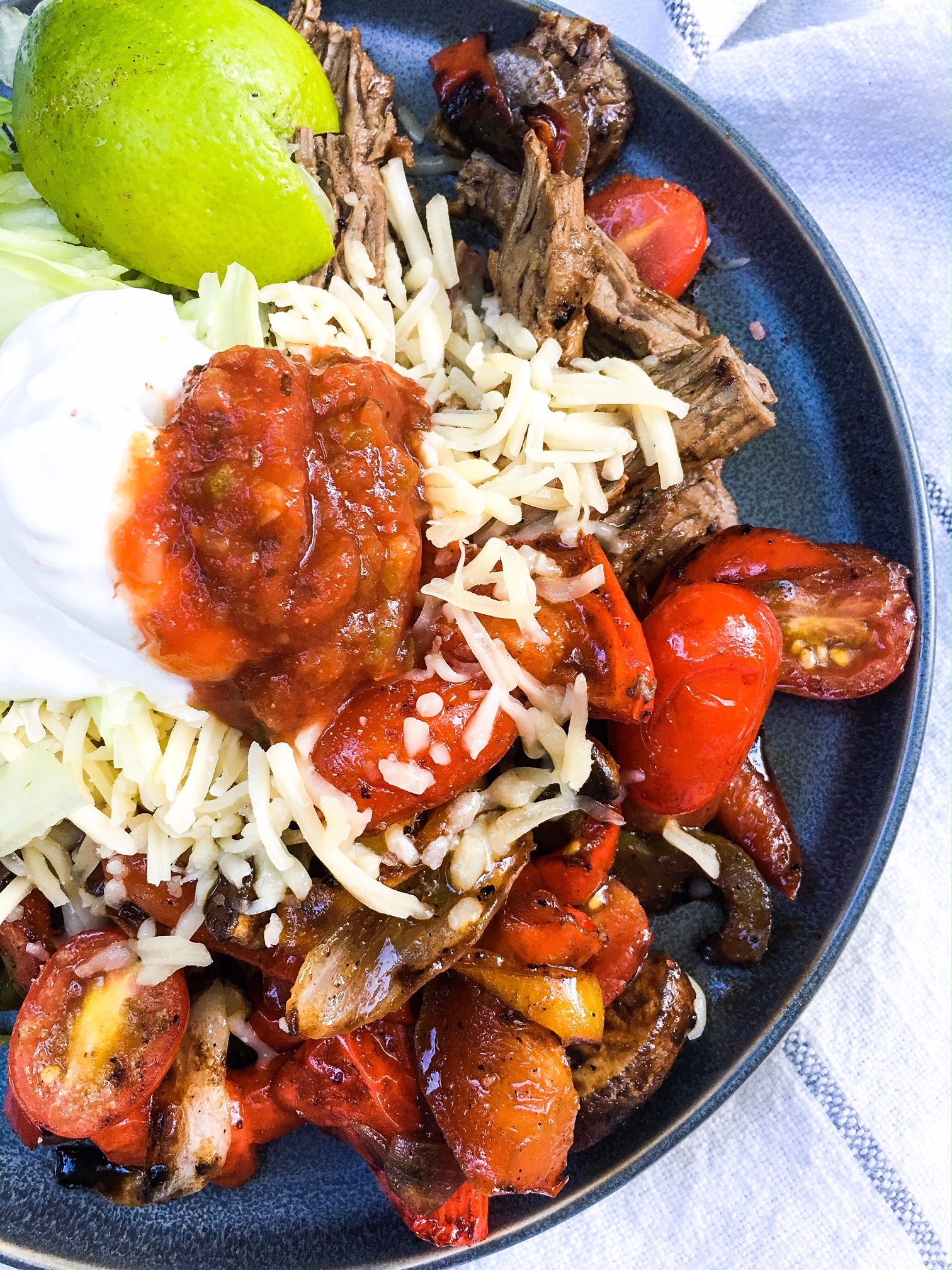 I like to serve mine with lettuce, lime, and shredded cheese. You can also add sour cream, fresh avocado, and lots of Valentina sauce!
Low Carb Marinated Chicken Thigh Fajitas
Author:
Prep time:
Cook time:
Total time:
Marinated chicken thighs served with all the fajita trimmings.
Ingredients
1 pound of chicken thighs
2 tbsp of cumin
2 tbsp of garlic powder (or fresh!)
1/2 tbsp of red pepper
1 tbsp of smoked paprika
salt and pepper
juice from one lime
1/4 cup of olive oil
2 cups of sliced bell peppers
1 onion sliced
1 cup of bella mushrooms
1 cup of grape tomatoes
salt and pepper
drizzle of olive oil
Toppings- shredded cheese, lettuce, hot sauce, lime
Instructions
Pre heat the oven to 400 degrees and a grill (or grill pan on the stove)
Mix all the spices, lime and olive oil and pour over the chicken
Let marinate in the fridge
Toss the veggies in the olive oil with salt and pepper
Dump onto a roasting pan and cook for 20 minutes
Grill the chicken on a grill or grill pan
Let rest then slice thinnly
Top with lettuce, cheese, hot sauce and lots of lime juice!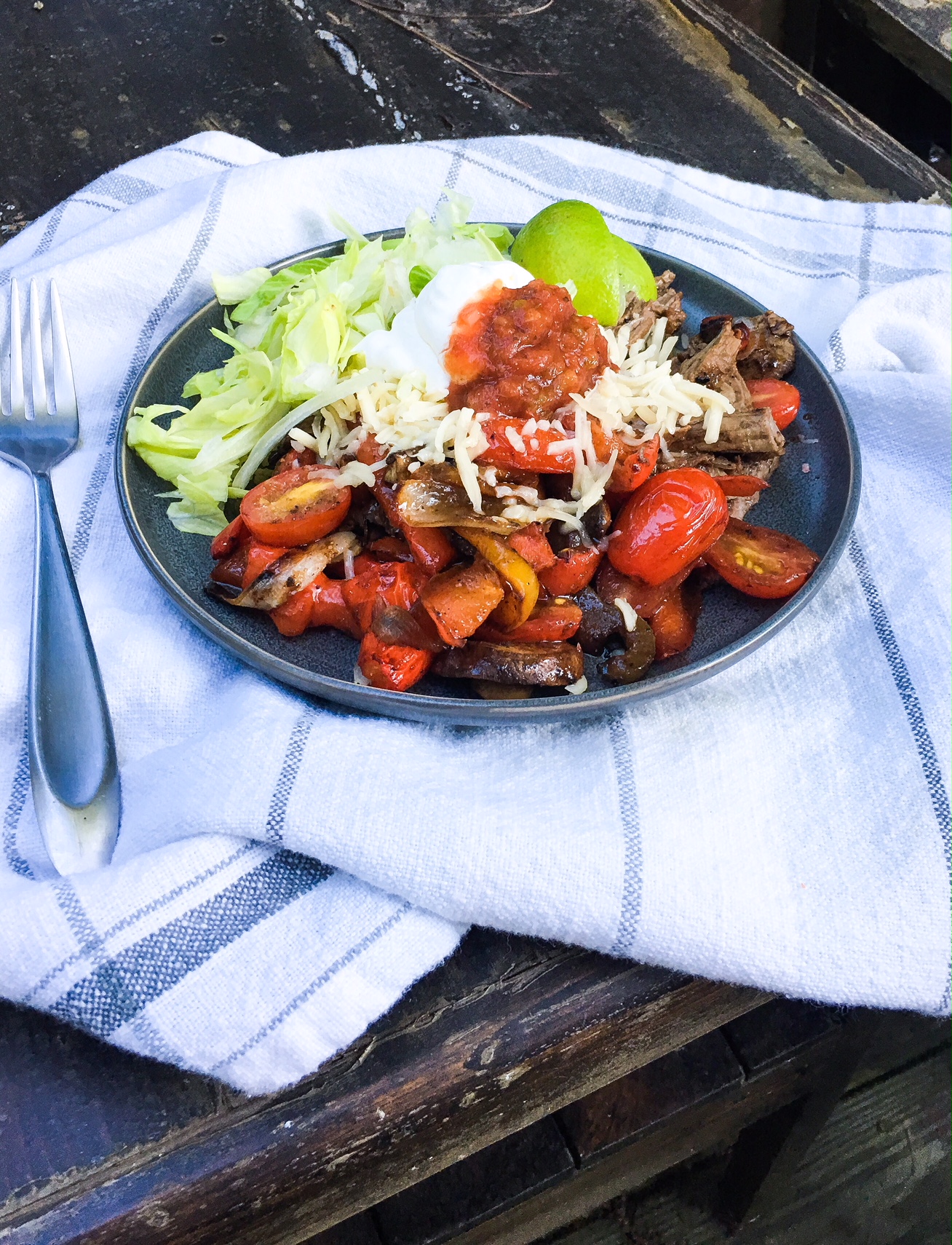 I hope you enjoy! Don't forget- if you aren't low carb then definitely serve with some fluffy tortillas!