This Labor Day weekend ended up being filled with a lot more carbs then I intended! We had a busy few days at work before I headed up to North Carolina. My best friend just had her first baby and I already love her soooo much! Unfortunately, while we celebrated a new life the real reason I was in town is because my grandmother has not been doing well. They recently transferred her to hospice care. It is so hard to see her that way.
Due to the mix of the holiday and stress (and the awesome fall weather!) I was craving everything sweet. These brownies were perfect. They have that glossy crispy top and espresso fudge center. Swirled with caramel for a delicious caramel macchiato flavor.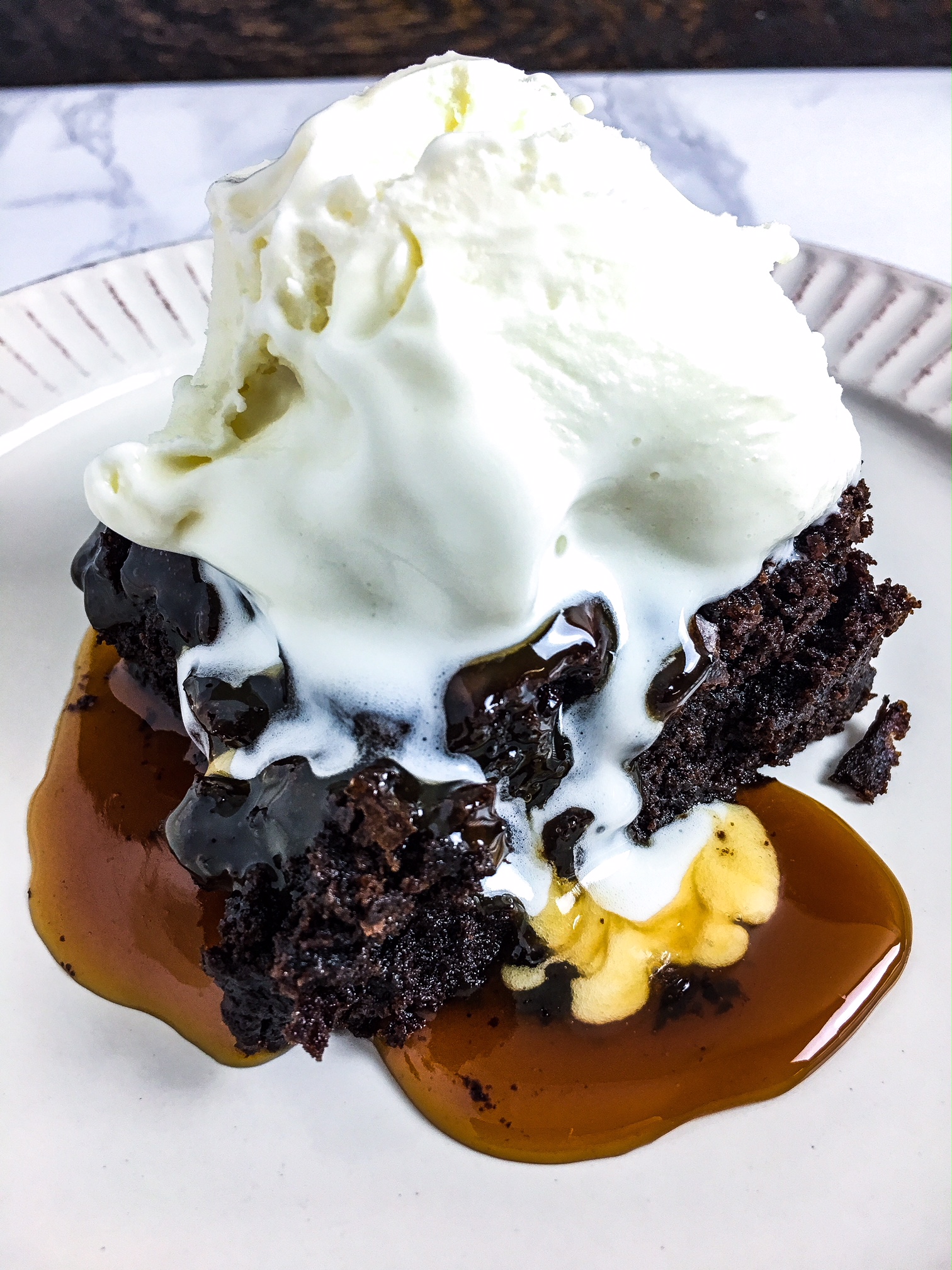 Patrick enjoyed his served with extra caramel and a scoop of vanilla ice cream. This is an awesome treat for celebrating or just because you need a brownie!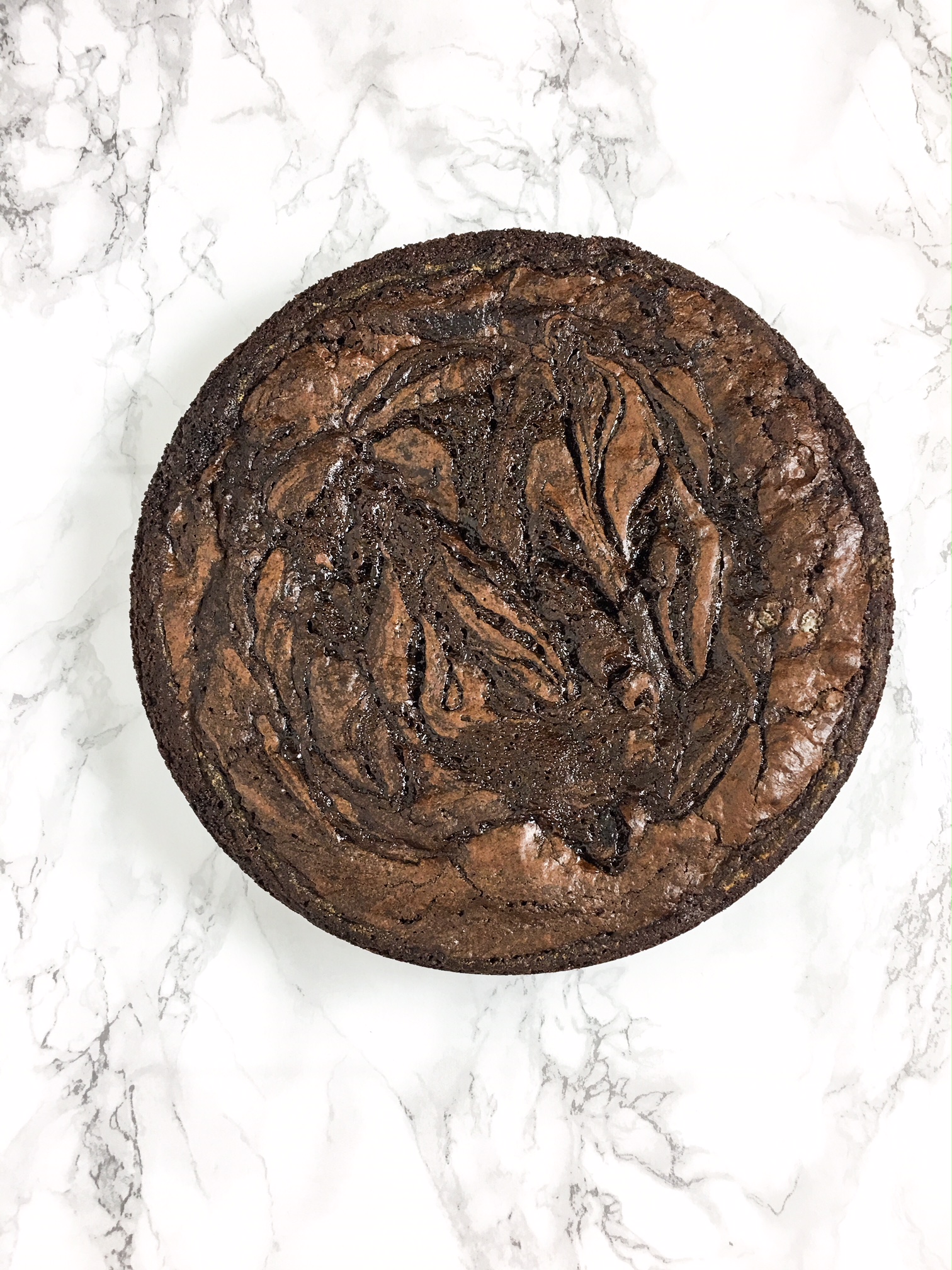 Caramel Macchiato Brownies
Author:
Prep time:
Cook time:
Total time:
Fudge espresso brownies with caramel swirl.
Ingredients
4 large eggs
2 cups of melted chocolate chips
2 cups of dark cocoa powder
1 1/2 cup of flour
2 1/4 cups of sugar
3/4 cup of salted butter
1/2 tsp of salt
1 tsp of baking powder
2 tsp of vanilla bean paste
2 tsp of instant espresso powder
1/2 cup of caramel sauce
Instructions
Preheat your oven to 350 degrees
Melt the butter and let cool slightly
Mix together the eggs, vanilla bean paste, espresso powder, cocoa powder, salt, and baking powder
Add the chocolate and sugar to the butter and mix until smooth
Add into the egg mixture (just make sure the butter has cooled enough so it won't curdle your eggs)
Mix in the flour
Do not over mix
Pour into a greased 9 inch baking dish
Smooth out the batter and drizzle caramel on top
Bake for 35-40 minutes until the batter is no longer jiggly
Let rest for 1 hour before serving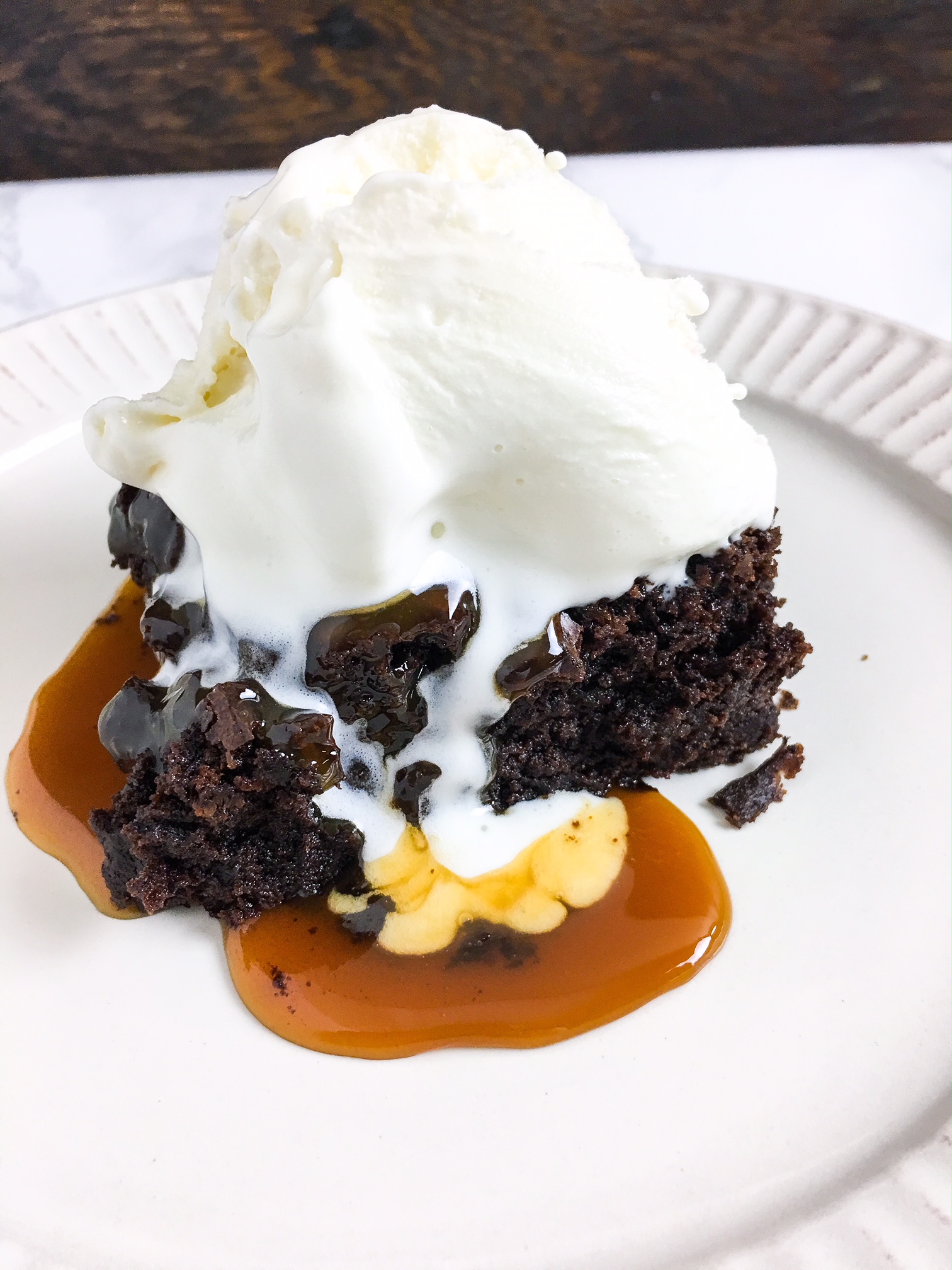 Enjoy!