Just like all good bakers from the South as soon as the temperature dropped to the low 70s I knew I had to start trying apple cider recipes. I would call this more of a bread than a cake. A very similar texture to banana bread. This would be perfect with some apple butter or just smeared with a good salted butter.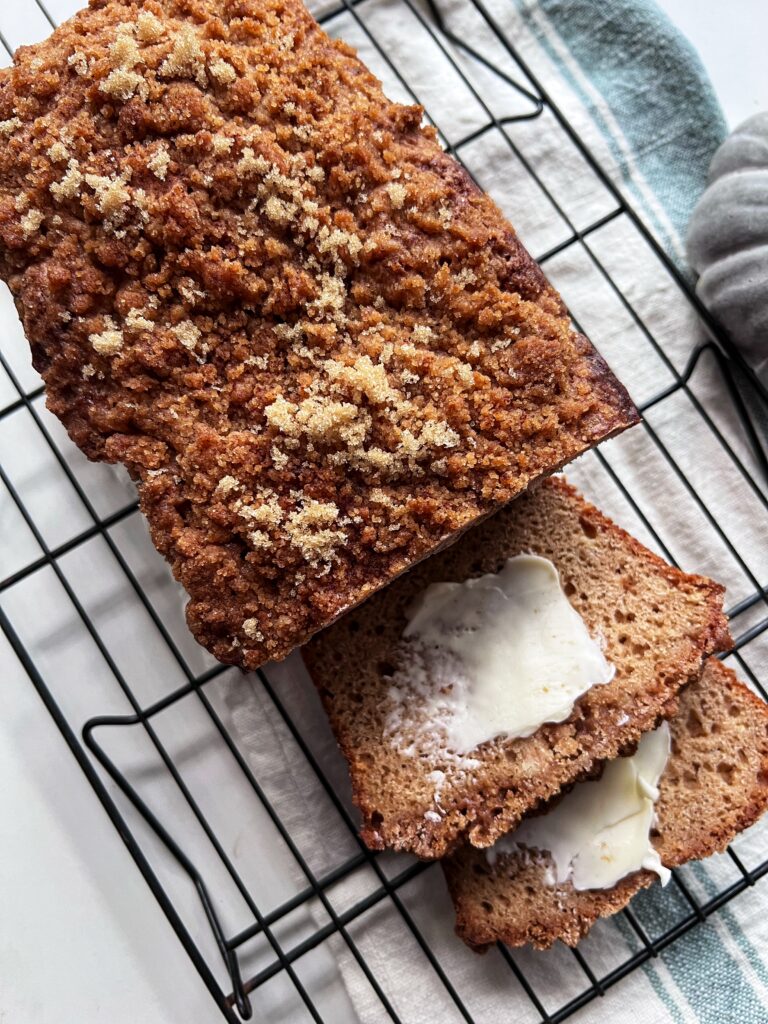 I used sour cream to make sure the texture did not come out too crumbly, but you can swap for greek yogurt or even apple sauce here. If you want to get really fancy you can add some of the streusel in the middle of the loaf as well and get a little more texture.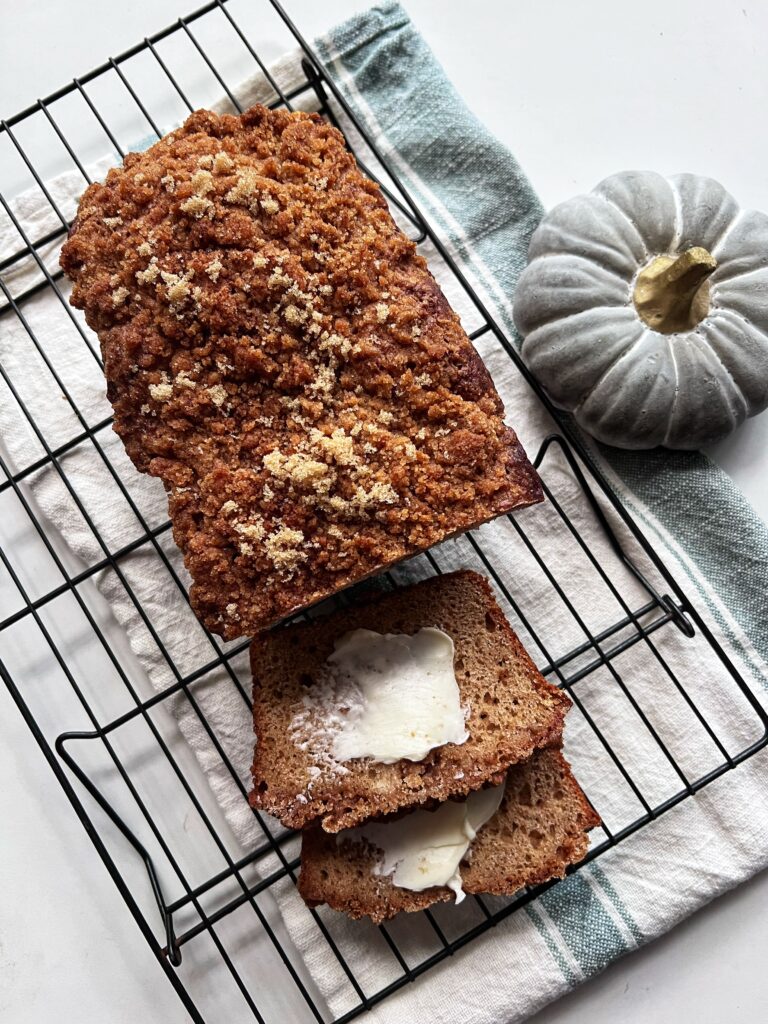 Ingredients:
1/2 cup (1 stick of salted butter)
1 cup of brown sugar
1/2 cup of granulated sugar
2/3 cup of full fat sour cream
1 1/2 cups of apple cider
3 large eggs
2 tbsp of vanilla extract
2 3/4 cup of AP flour
1 tbsp of cinnamon
1 tsp of nutmeg
2 tsp of baking powder
1/2 tsp of baking soda
1/2 tsp salt
For the streusel topping:
1/4 cup of soft butter
1/4 cup of flour
1/4 cup of brown sugar
1/2 tsp of cinnamon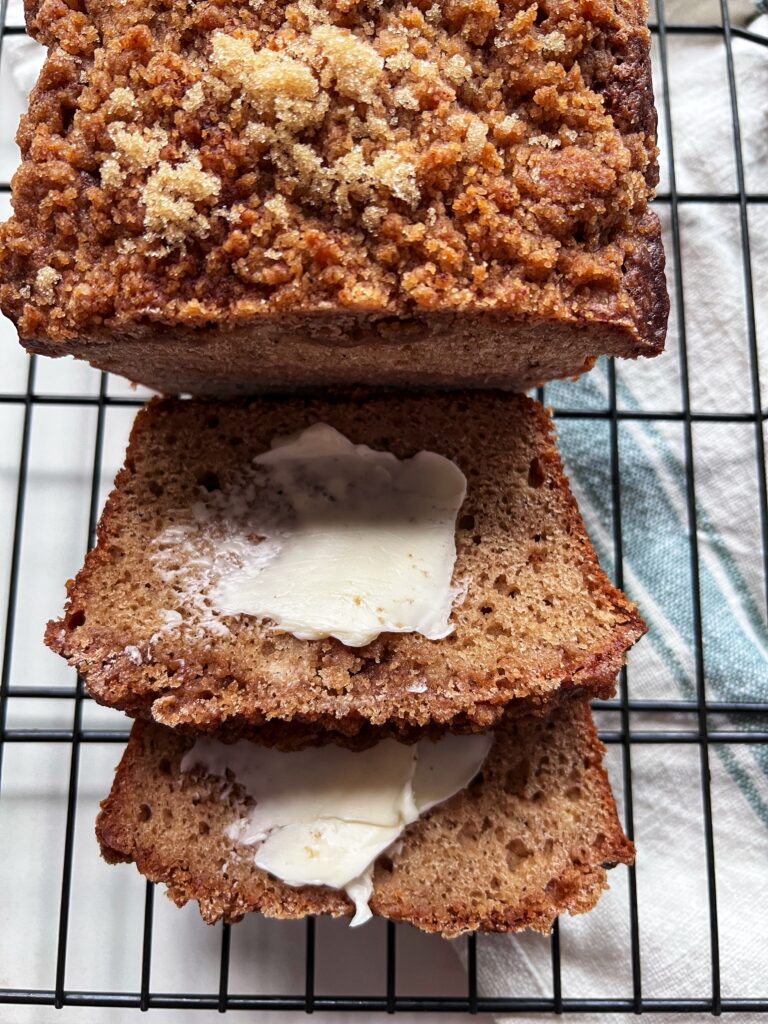 Directions:
Simmer the apple cider over medium/low heat until it reduces to 1 cup let cool
Pre-heat the oven to 350 degrees
Mix the sugars with the butter then add in the eggs and vanilla
Add in the apple cider once cooled
Mix in the dry ingredients careful not to overmix (just until everything starts to come together)
Add in the sour cream
Pour into a greased baking dish, I like the loaf pan for this
Mix the streusel ingredients until you have a large crumb
Top the batter with your streusel
Bake for 35 – 40 minutes or until the center has set
Let cool before serving for the best texture
Enjoy!