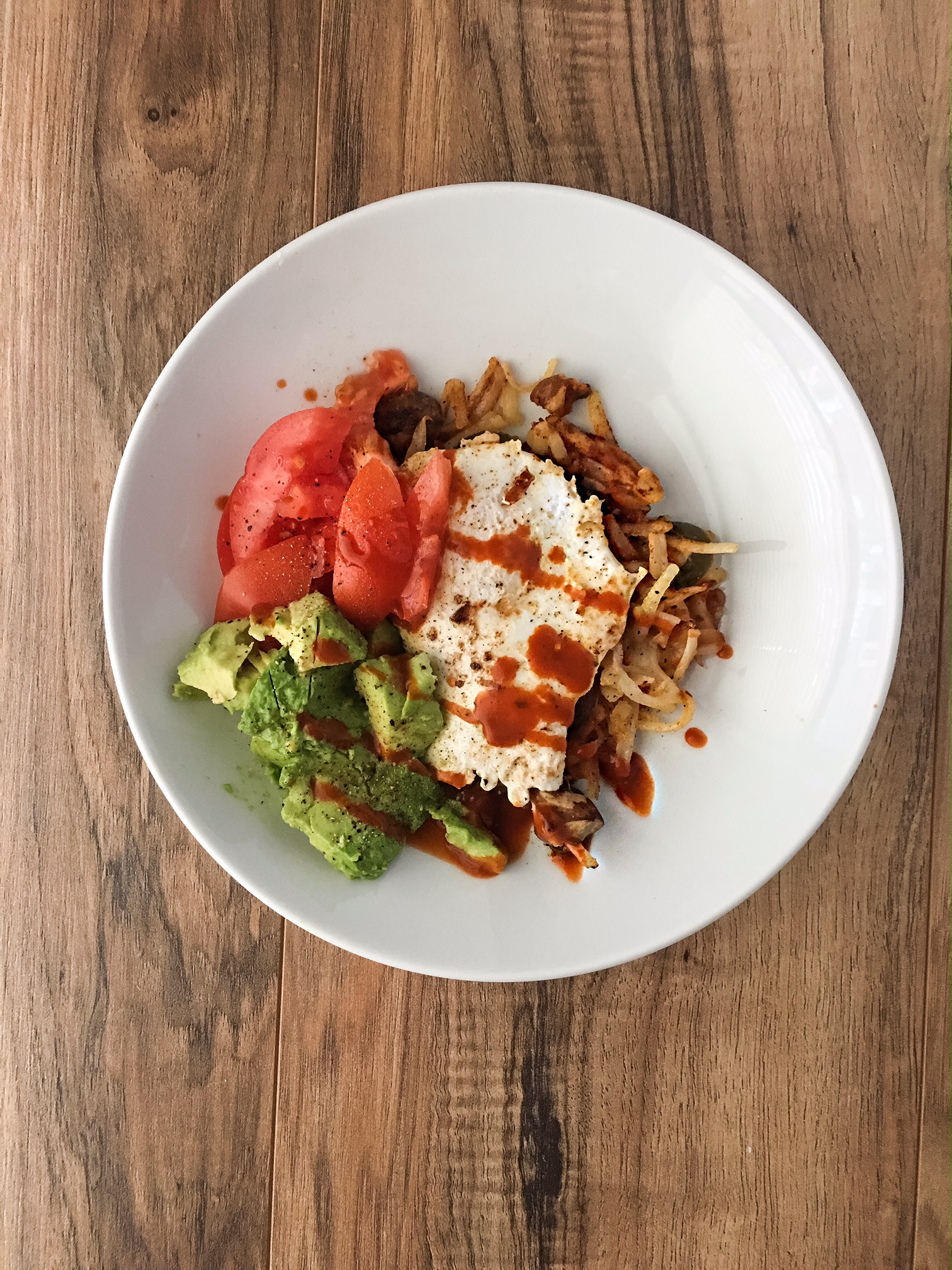 So I have been considering trying this Whole 30 thing. I bought the book, mapped out my shopping game plan, but I wanted to make sure I had lots of recipes under my belt before committing to the full 30 days. Right now I have been dairy and grain free for a week, but I'm thinking of having Saturday cheat days. There are tons of recipes I want to try out for the blog and I don't want to limit them too much. BUT I had to share this recipe because it is just so good!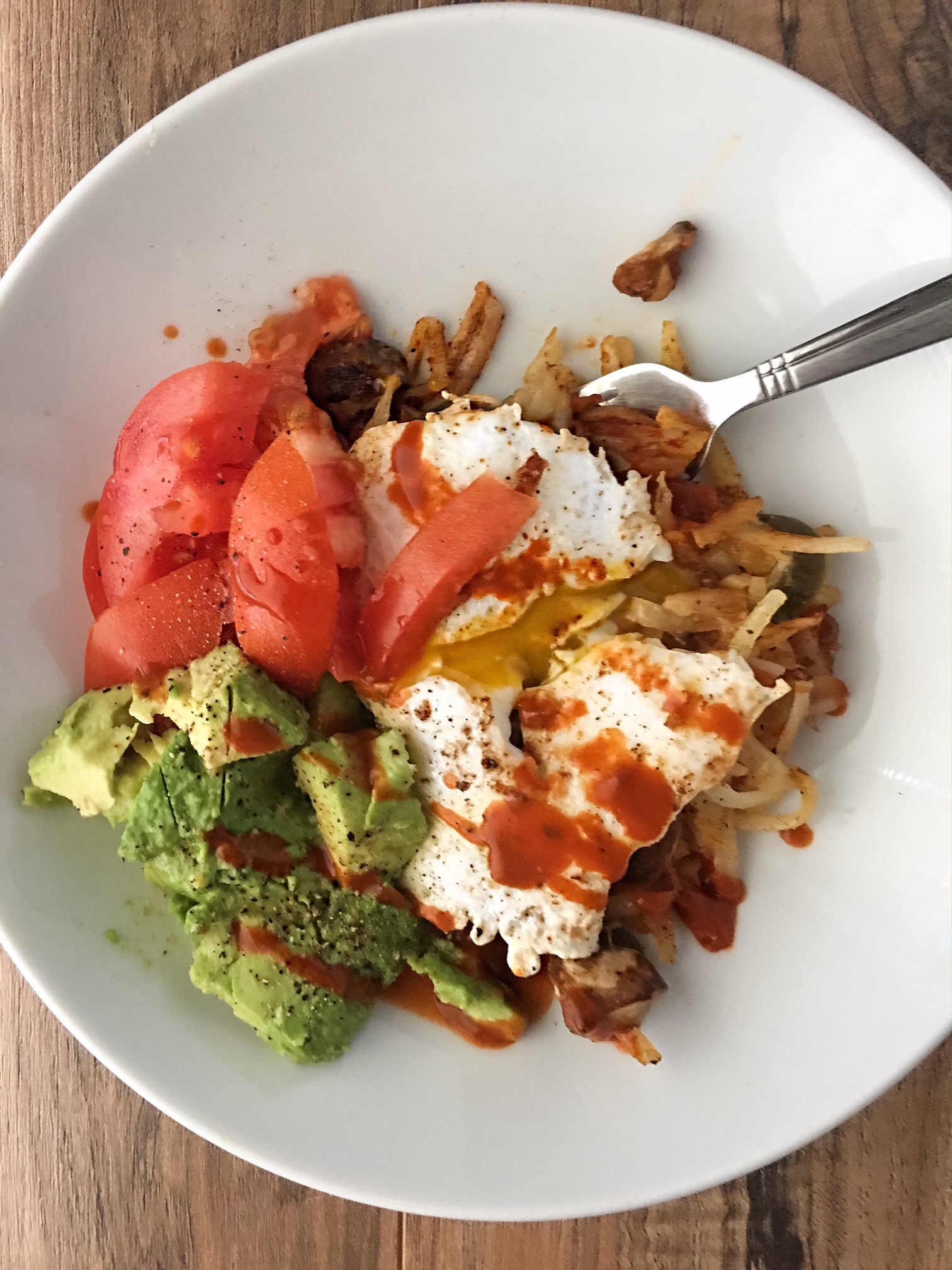 We are total suckers for Waffle House hashbrowns. These aren't my usual extra cheese order, but they sure are tasty. A layer of shredded potato with lots of seasoning, sauteed jalapenos, mushrooms, and tomato, a coconut oil fried egg and avocado. Everything is Whole 30 approved. It is something easy to change up and once I added my hot sauce I seriously didn't miss my cheese!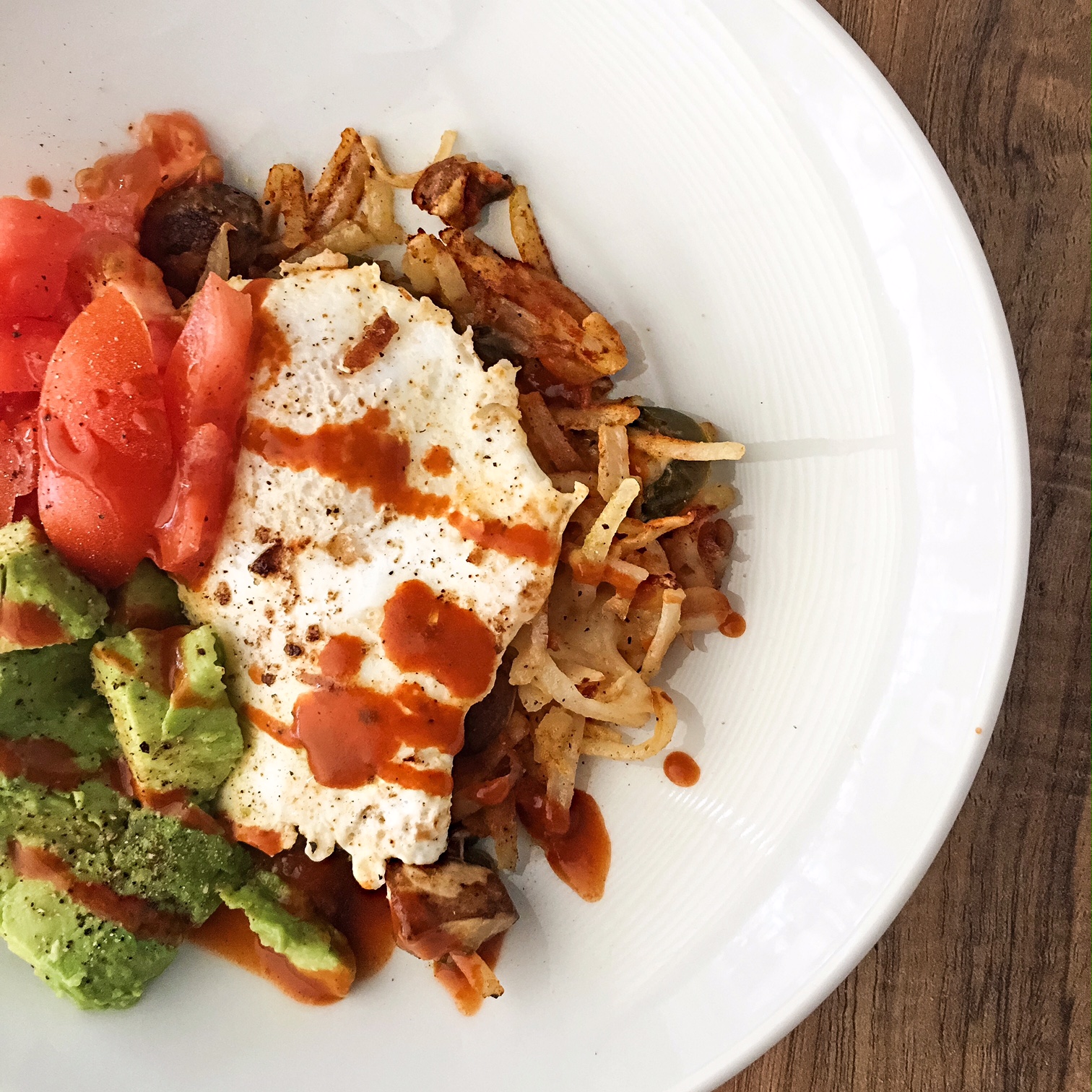 Easy Breakfast Hash – No Dairy
Recipe Type
:
Breakfast, Whole 30
Prep time:
Cook time:
Total time:
Easy breakfast potato hash with fresh veggies and a fried egg.
Ingredients
1/2 cup of shredded potatoes: russet or sweet
2 tbsp of coconut oil
1 egg
1/2 cup of fresh veggies- I used mushroom, jalapeno, and tomato
1/2 tsp of garlic powder
1/2 tsp of paprika
salt and pepper
fresh tomato, avocado, and hot sauce for topping
Instructions
In a saute pan heat 1 tbsp of coconut oil over medium high
Scatter shredded potato over the pan and cook for 3 minutes untouched
Flip the potatoes over and add fresh veggies
Season with garlic and paprika
Cook until potatoes are golden brown 3-5 minutes
Move to the side of the pan and add the remaining coconut oil in the pan
Fry the egg to your liking and season with salt and pepper
Serve with fresh tomato, avocado and hot sauce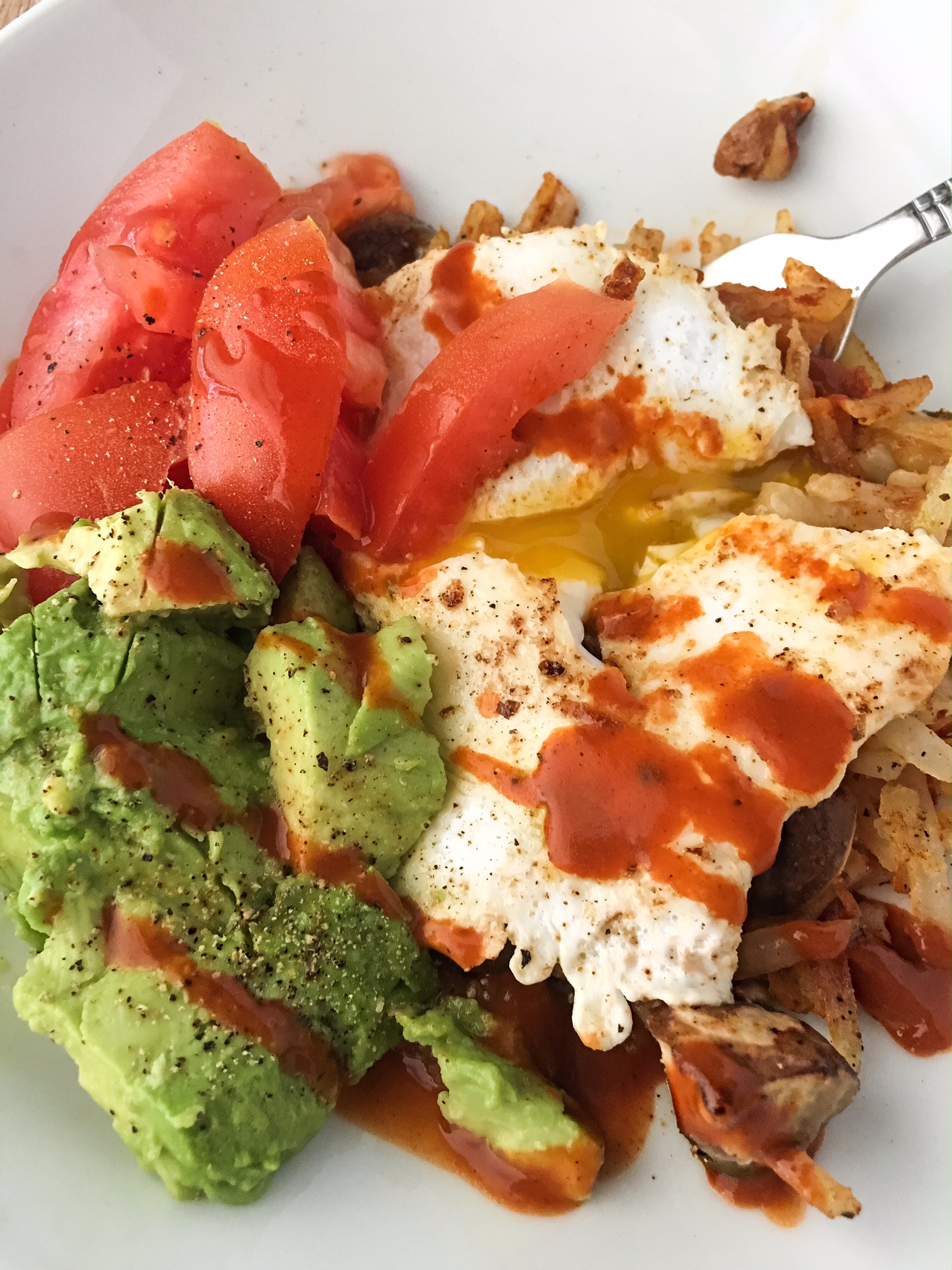 I really hope you enjoy this recipe! Don't forget you can change up the ingredients to your taste. You can add spinach, broccoli, bacon anything you want! Such an easy and super filling breakfast!