Blueberry muffins are my all time favorite snack. I love the bakery style muffins with the sugary tops! Big juicy pieces of fruit in every bite make them healthy though… right?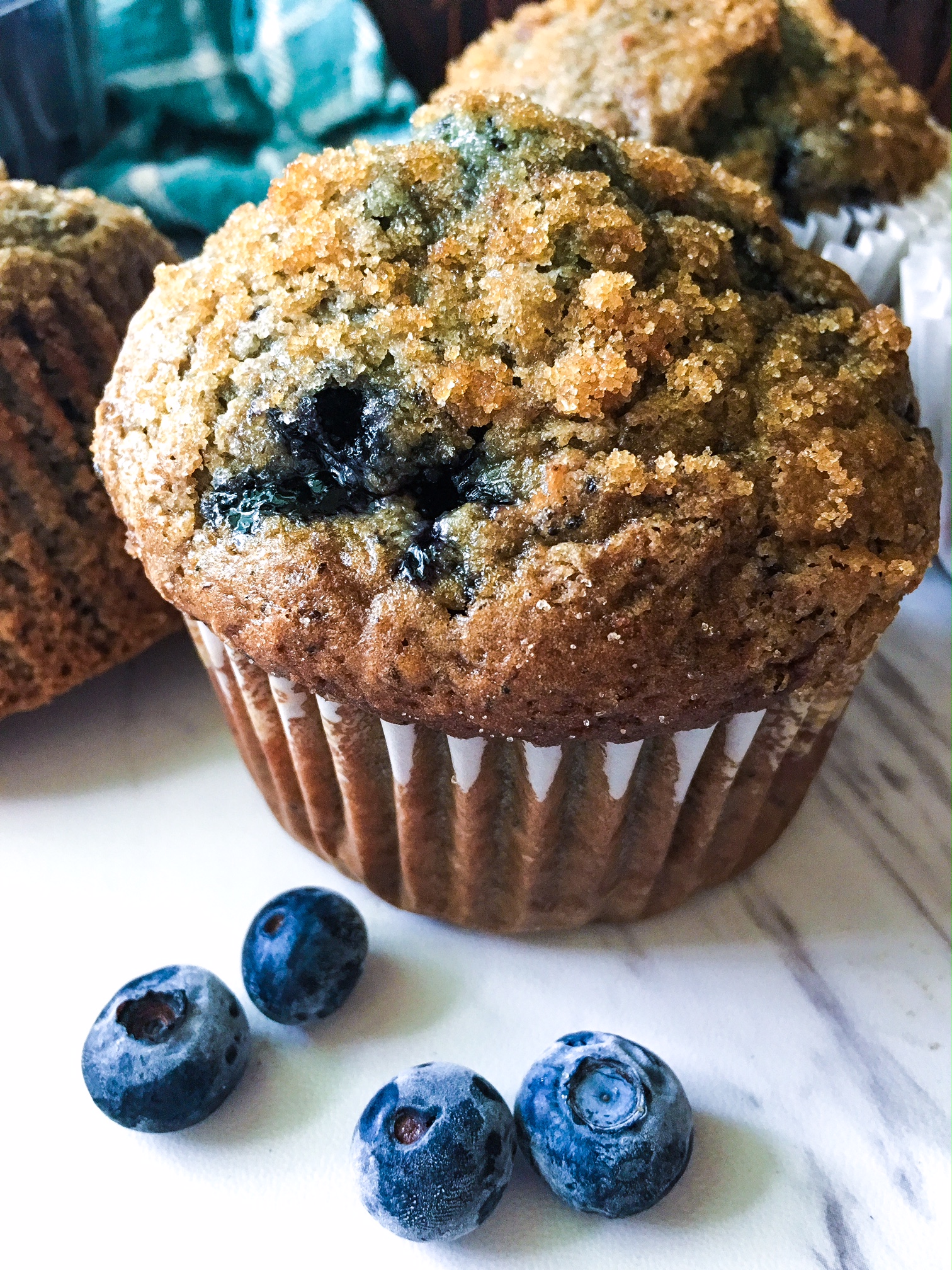 When I partnered with Macon Appliance Mart I knew I wanted to incorporate my favorite blueberry muffin recipe. This time I added pumpkin and pumpkin pie spice to give it some fall vibes. I've always loved mixing blueberry pie filling with frozen or fresh blueberries for a little extra sweetness! These jumbo muffins will be a breakfast (or snack!) to remember this holiday season!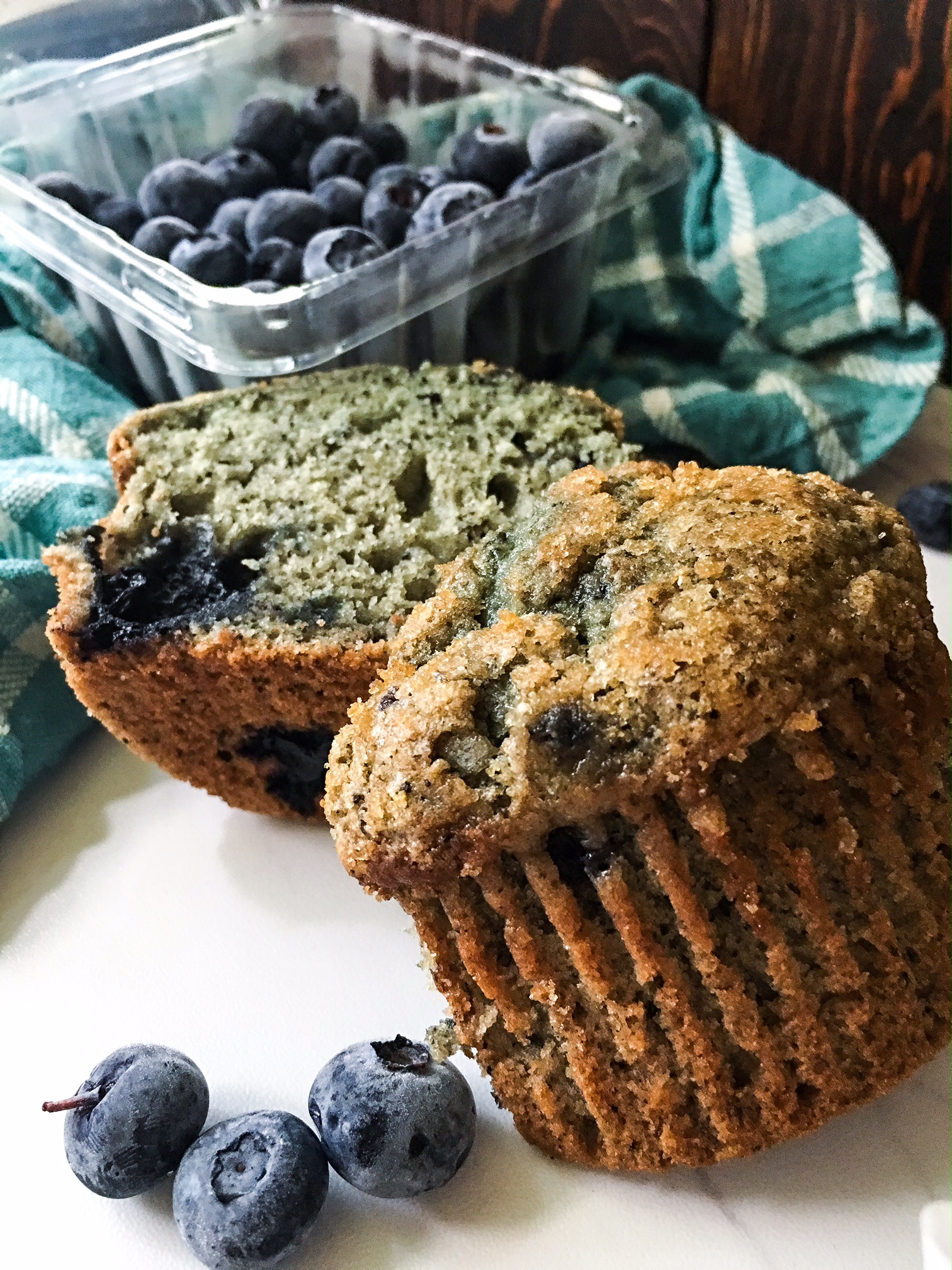 I'm just going to keep this post short and sweet because these really are just so simple! This is one of my favorite recipes to pull out when we have company. Most of the time we have the ingredients in the pantry and it is super easy to throw them together!
Pumpkin Blueberry Muffins
Recipe Type
:
Muffins, Breakfast
Author:
Prep time:
Cook time:
Total time:
Bakery style jumbo pumpkin blueberry muffins.
Ingredients
1 can of blueberry pie filling (rinsed and drained)
1 cup of frozen or fresh blueberries
1/4 cup of pumpkin puree
1/2 tsp of salt
2 tsp vanilla extract
1 tbsp of pumpkin pie spice
2 tsp of baking powder
2 cups of AP flour
1 stick of soft butter
1 cup sugar
2 eggs room temp
1/2 cup of milk room temp
extra sugar or brown sugar for topping
Instructions
Preheat oven to 350 degrees
In a mixing bowl stir the butter and sugar
Add in the eggs and vanilla
Mix in the pumpkin
Add the blueberry filling and frozen/fresh blueberries
Mix in the dry ingredients on low – flour, pumpkin pie spice, baking powder, salt
Finish with the milk and stir lightly until just combined
Pour into jumbo muffin tins
Top with sugar
Bake until golden brown about 20-25 minutes
Just a few tips to make sure they come out perfect every time!
As you know I was lucky enough to bake these muffins in a Viking Range kitchen. I tried baking them in a convection oven and a regular oven both at 350. The muffins almost doubled in size in the convection oven and were so light and airy. They came out slightly denser in the regular oven, but were super moist. I think the moral of the story is Viking just has awesome ovens, but if you have access to a convection oven definitely try it out!
Room temp ingredients – this always works for me. When ingredients are all the same temperature they just mix together so easy.
Rising the pie filling- I know this part seems strange, but I promise it is important! One you are taking off all that extra sugar and two you are controlling the moisture you are adding into the batter.
Fresh or frozen blueberries? Honestly either work just fine. I personally buy fresh blueberries then freeze them. I want them to hold their shape as long as possible in the muffins.
Final sprinkle of sugar- natural sugar works the best, but I usually use brown sugar just because I always have it on hand.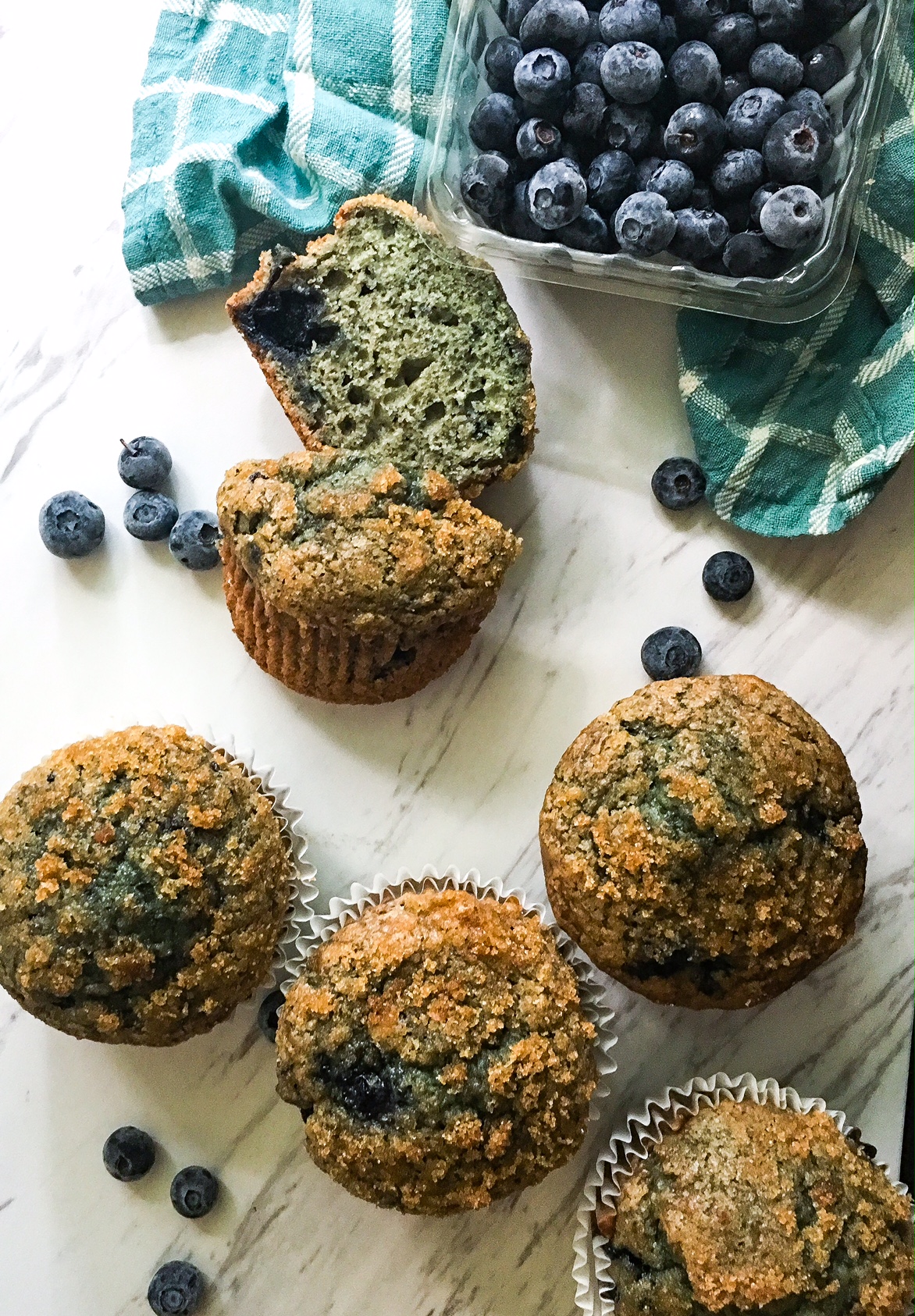 I hope you enjoy!!!