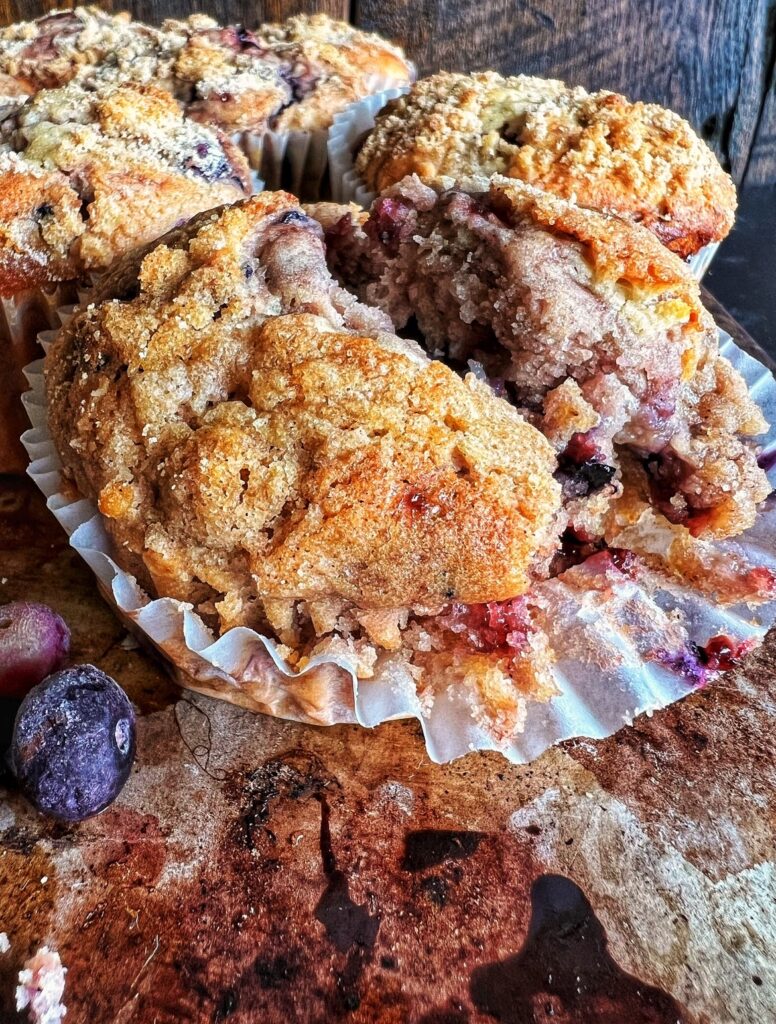 These Berry Chocolate Chip Muffins are so easy and delicious! They look and smell exactly like bakery muffins, but in my opinion pack way more flavor into each bite! Moist muffin crumb with fresh bursts of blueberry, swirled berry jam, and big chunks of dark chocolate will have you making these again and again.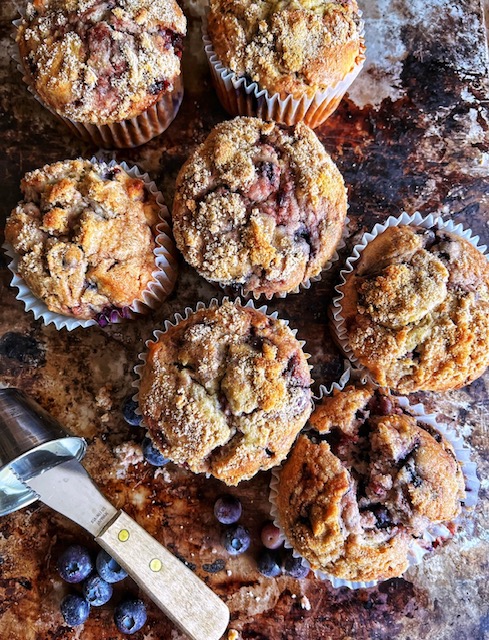 My biggest issue with home blueberry muffin recipes is how tart the blueberries are in each bite. The only way I have found to fix this is to cook them down with sugar, but we are trying to be healthier in this recipe. That is where the jam comes in! The best part is you can use any berry/jam mix. Just try to use something that does not have a lot of seeds. I also recommend using frozen fruit if you can. This will help the berry hold its shape while baking.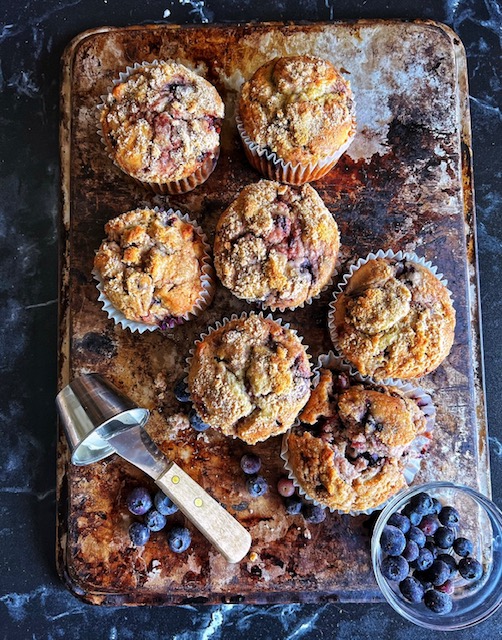 Ingredients:
2 cups frozen blueberries
1 cup of dark chocolate chips or chunks
2 eggs room temp if you can
8 tbsp of salted butter
1 cup of dark brown sugar
1 cup of greek yogurt (the higher the protein the better!)
2 heaping tbsp of vanilla extract
3 tbsp of seedless berry jam
2 cups of AP flour
1 tsp baking powder
1/2 tsp of baking soda
For the crumble:
3 tbsp of flour
3 tbsp of butter
3 tbsp of dark brown sugar
Directions:
Preheat the oven to 350 degrees
Whip the butter and sugar until light and creamy
Mix together your flour, baking powder, and baking soda (set to the side)
Add vanilla and yogurt to the butter mix
Stir in the dry ingredients
Add the blueberries and chocolate, fold until just combined
Spoon in you jam and swirl throughout the batter
Add to a muffin tin 3/4 of the way in each cup
For the crumble:
Mix your three ingredients together and sprinkle over each muffin cup
Bake for 25-30 minutes or until gold brown
Enjoy!!!