We always order Cajun shrimp. In our neighborhood there is always an amazing seafood boil a stone throw away. I wanted to branch out and try something a little different. The flavor of this sauce is unlike anything I've ever tried!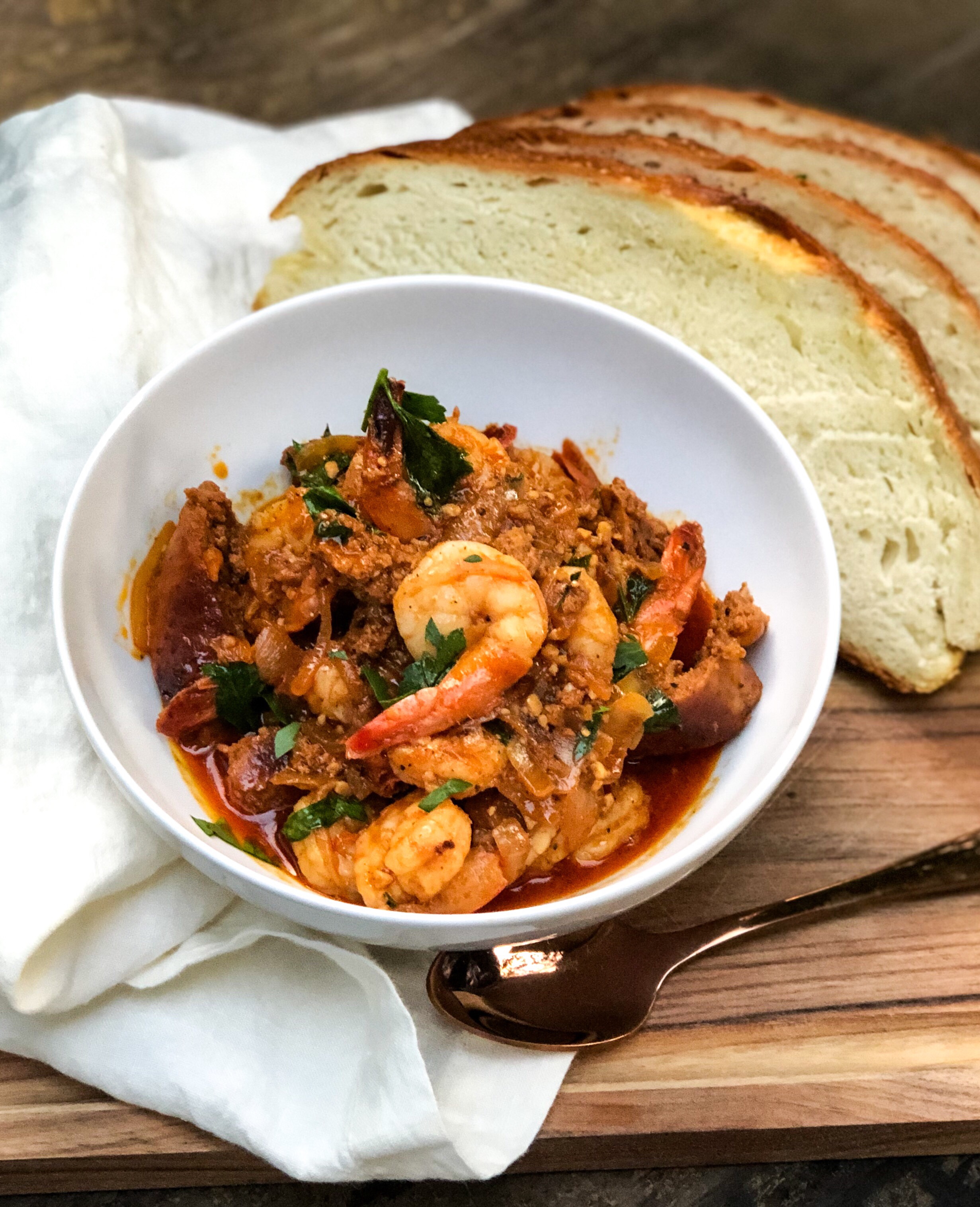 I made mountain bread in our cast iron skillet and could not wait to make something for dipping! The sauce is so rich and filled with garlic. I added sausage to add even more flavor.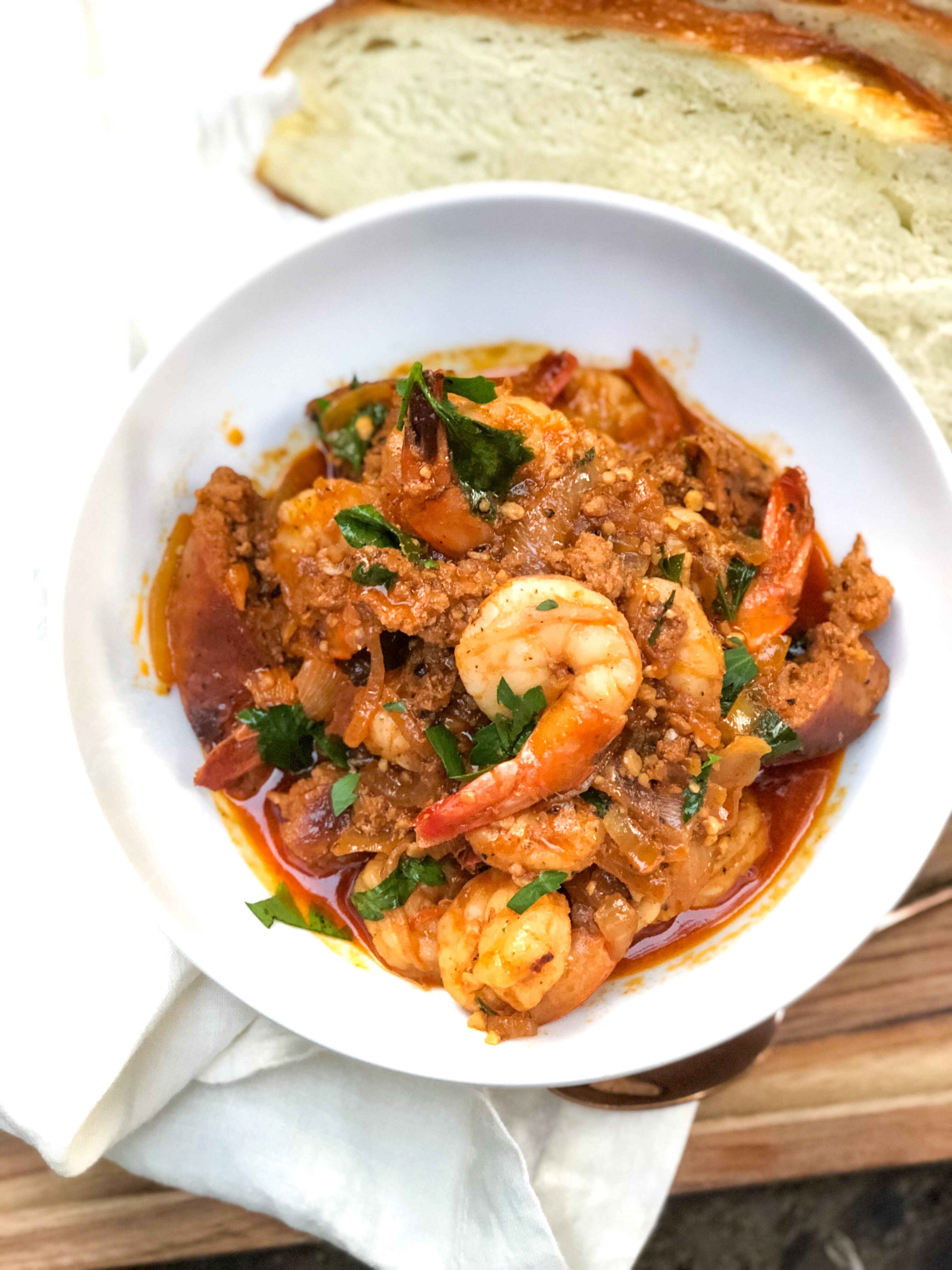 The first time I made this sauce Patrick immediately came into the kitchen to figure out what I was making. The sautéed garlic and onion with the lemon butter is mouth watering.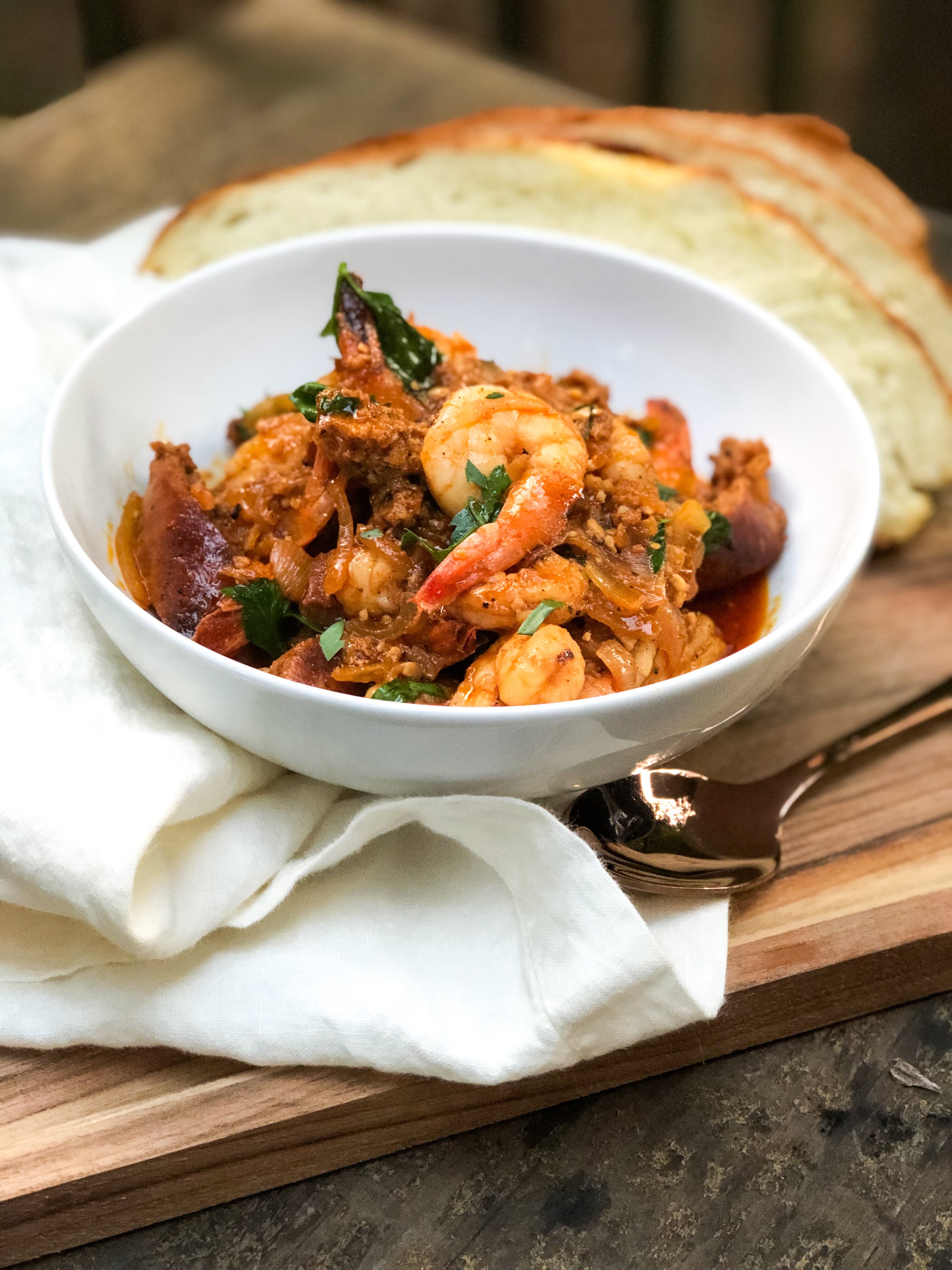 Ingredients
1 pound of shrimp
Two links of bratwurst or sausage of your choice
1 tbsp of smoked paprika
1 tsp of garlic powder
3 cloves of chopped garlic
1 small chopped yellow onion
1/2 cup of butter
3 bay leaves
Zest from one lemon
Juice from two lemons
3 tbsp of Worcestershire sauce
1 tsp of olive oil
Directions
In a large sauté pan over medium heat warm the olive oil
Add the onion and chopped garlic
Sauté until onions are translucent
Add the sausage and butter
When the sausage is about half way cooked at the shrimp, paprika, garlic powder,worcestershire sauce, lemon zest and juice
You should have a good amount of sauce simmering at this point, if you need more feel free to add a little water or broth
Top with bay leaves and simmer until sausage is cooked
Shrimp will be pink and curled
Remove bay leaves and season with salt and lots of black pepper
Enjoy with super crusty bread!!!!