Do you ever shop the bargain cook book section at Barnes and Nobles? I get suckered in every time! I came home with two cook books the other day that are filled with inspiration. Since I've been doing Keto I feel like I was in a cooking rut.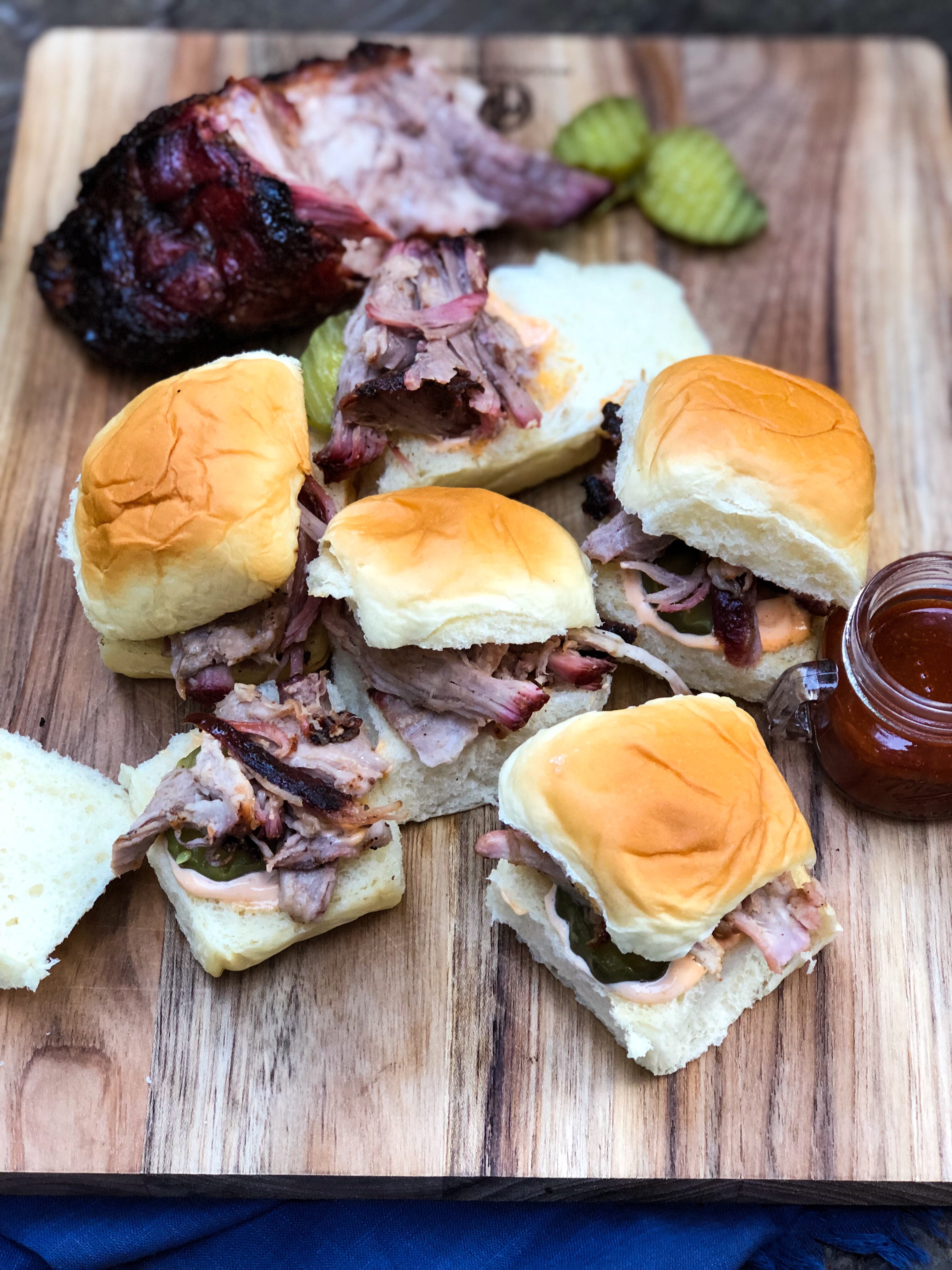 These buns clearly are not low carb, but Patrick is not on the diet so I wanted to surprise him. These are inspired from a couple different recipes I found. Which is usually how the best creations come about!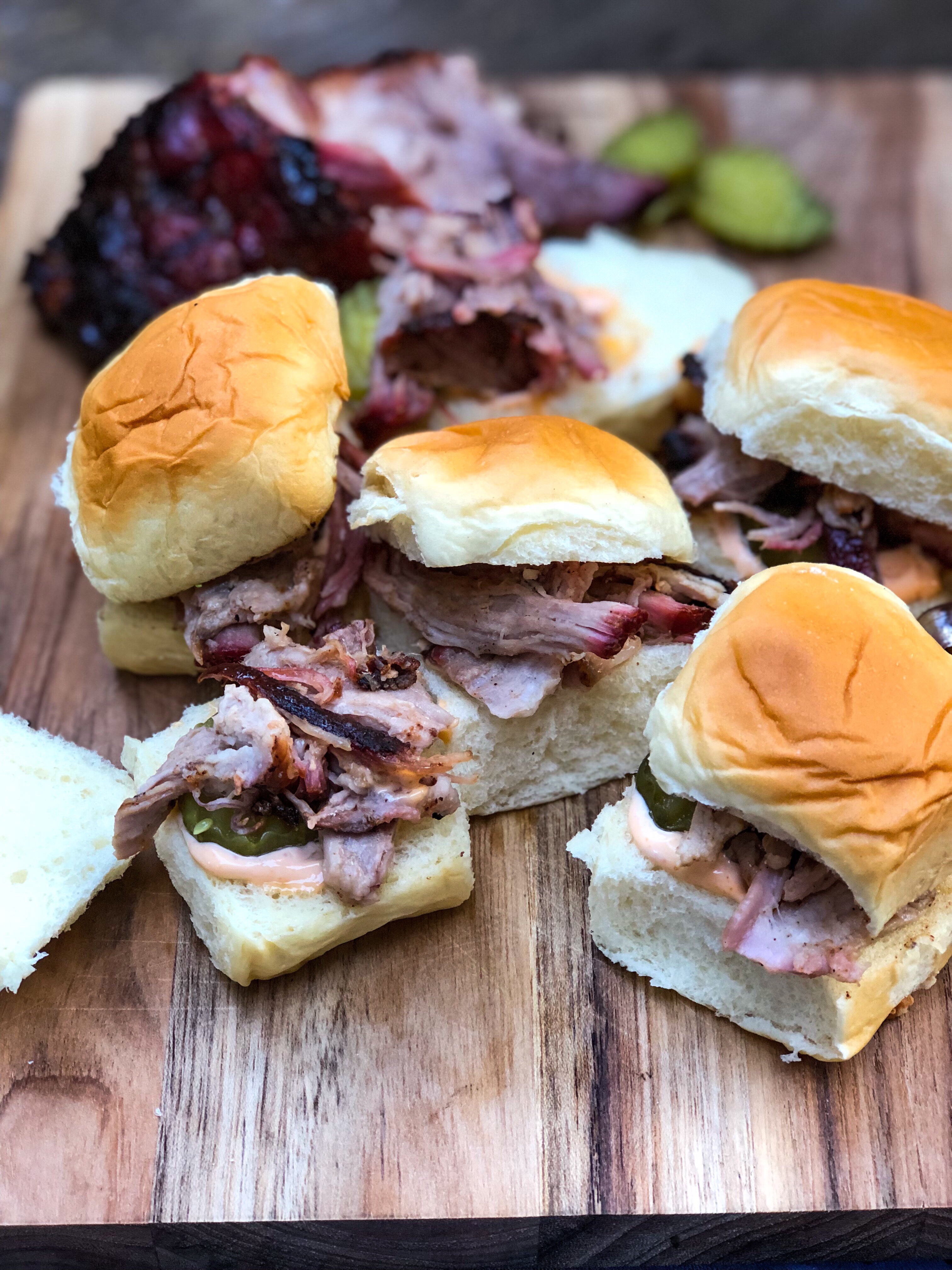 I don't have a smoker so I just used my charcoal grill. I tossed in some Jack Daniels wood chips to get the smoked taste. The trick here is to cook the meat for 275 degrees for at least 3 hours.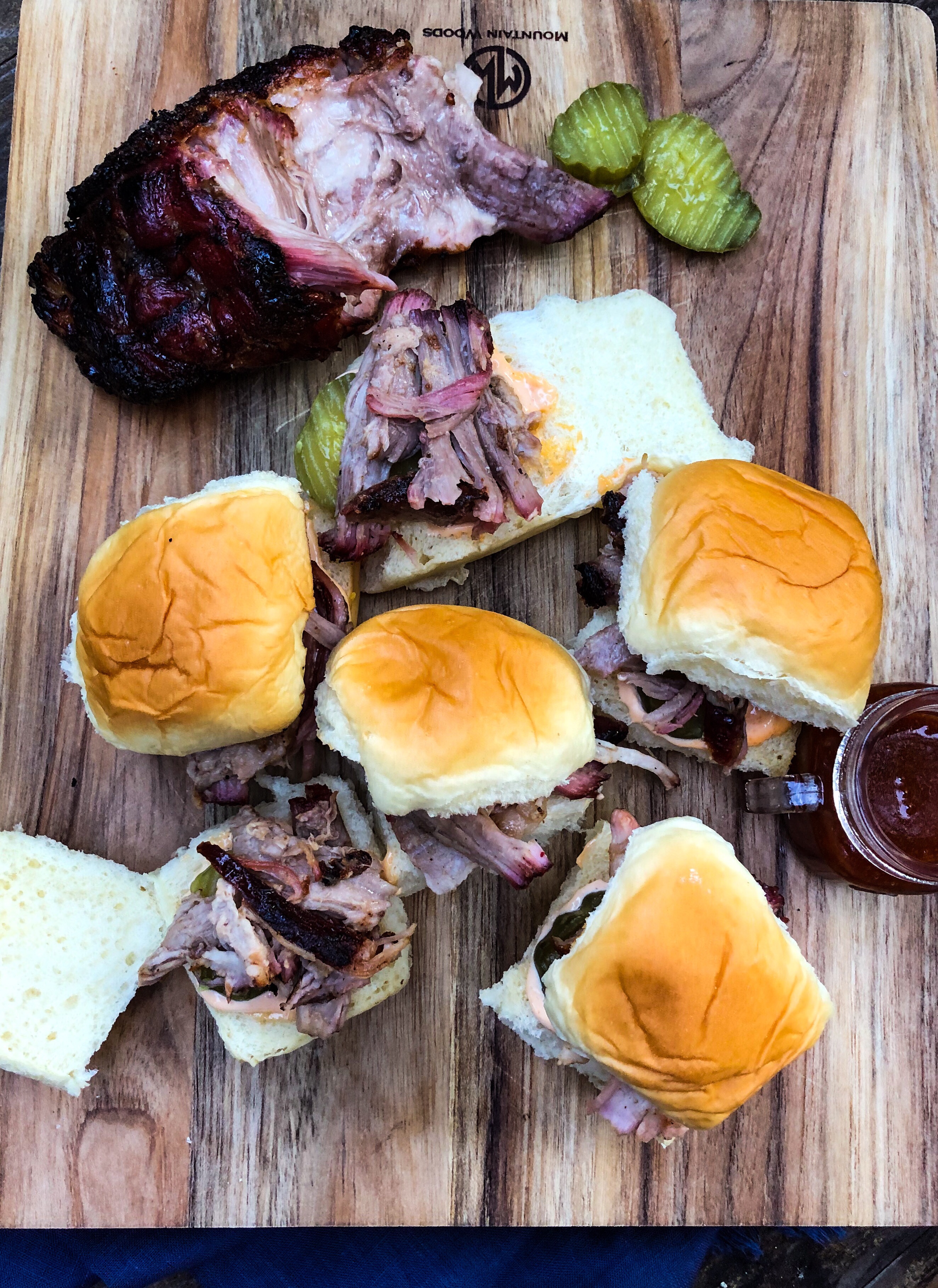 The charred meat on the sweet roll with sriracha mayo and pickles is spot on! I did pair the meat with a whole thirty bbq sauce, but Patrick hated the sauce haha! Not sweet enough for him.
If you are doing low carb this meat is perfect for you. Low sugar and so tasty! If you aren't low carb it's still wonderful!
Ingredients
3 lb pork shoulder/butt
Salt
1/2 cup or sriracha
2 tbsp of garlic powder
2 tbsp of smoked paprika
1 tbsp of cayenne pepper
1/4 cup of melted butter
1/2 cup of mayo
Pickles
Hawaiian rolls
Directions
Heat grill or oven to 400 degrees
Rub the sriracha (leaving 1 tbsp out) over the pork and salt liberally
Let sit in the fridge uncovered while the grill heats up
Wipe the pork down with paper towel to dry it
If using the grill use the top rack or put to the side of the coals
Rotate the meat for an even cook every 15 minutes or so
The grill will cool to 300-275 on its own
Lower the oven temp if roasting
Season with the garlic, paprika, pepper and salt liberally again
Turn every 30-45 minutes
Once the pork hits 160 degrees remove and let rest for 30 minutes
Once cooled shred and pour the melted butter over top
Mix the remaining sriracha with the mayo
Serve on the rolls with pickles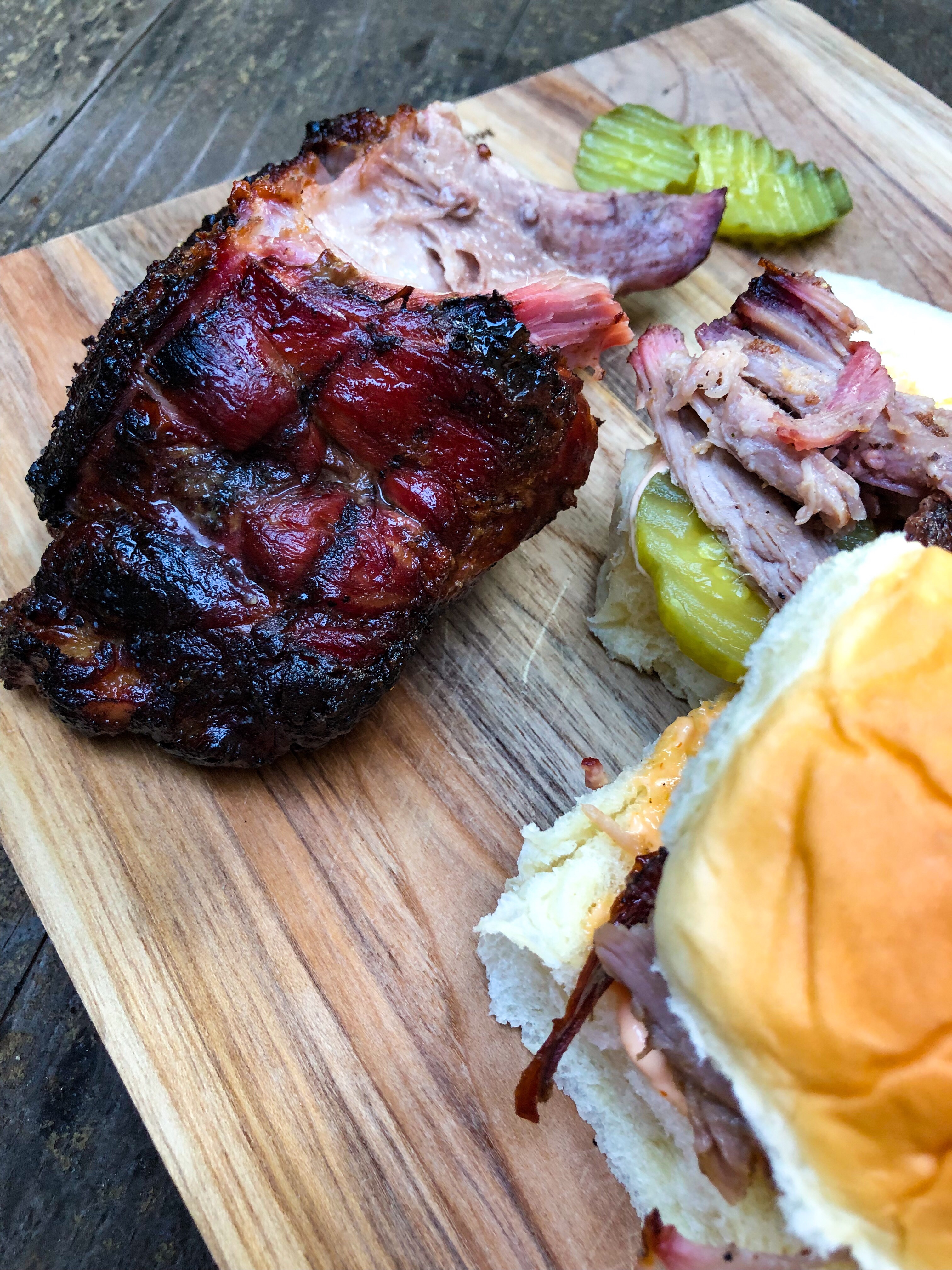 Enjoy!!!!