One of my all time favorite snacks is a crispy fried chicken bite with hot sauce. Hot sauce is basically my favorite food. I just try to find things to put it on since it is not social acceptable to drink it from the bottle.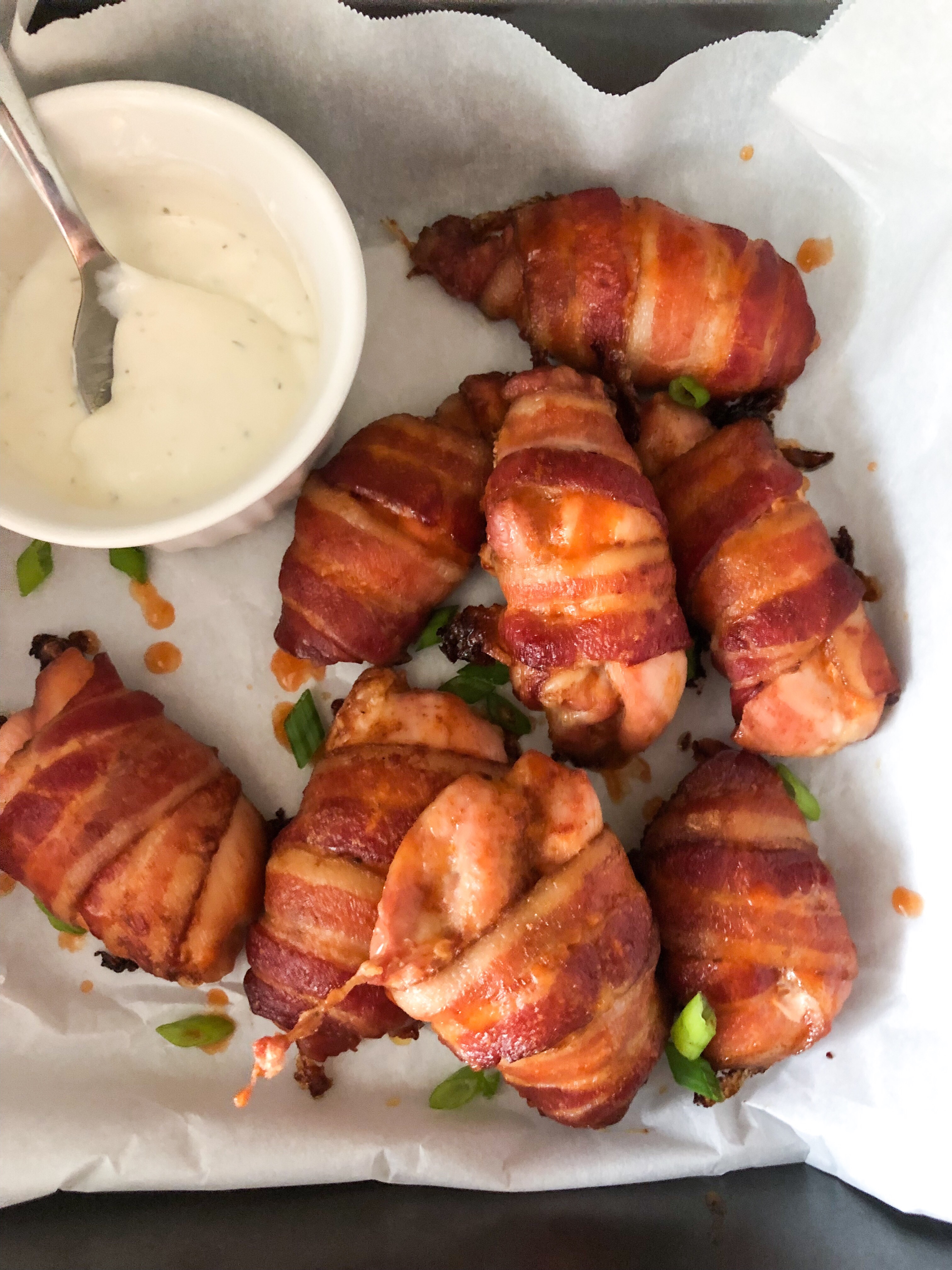 Chicken thighs are big on the keto diet because they are fatter. I just think they have more flavor and can hold a marinade better. I took a pound of chicken thighs and sliced them up. Coated them with a little olive oil, salt, pepper, and some hot sauce. Wrapped them in uncured bacon and baked them until crispy.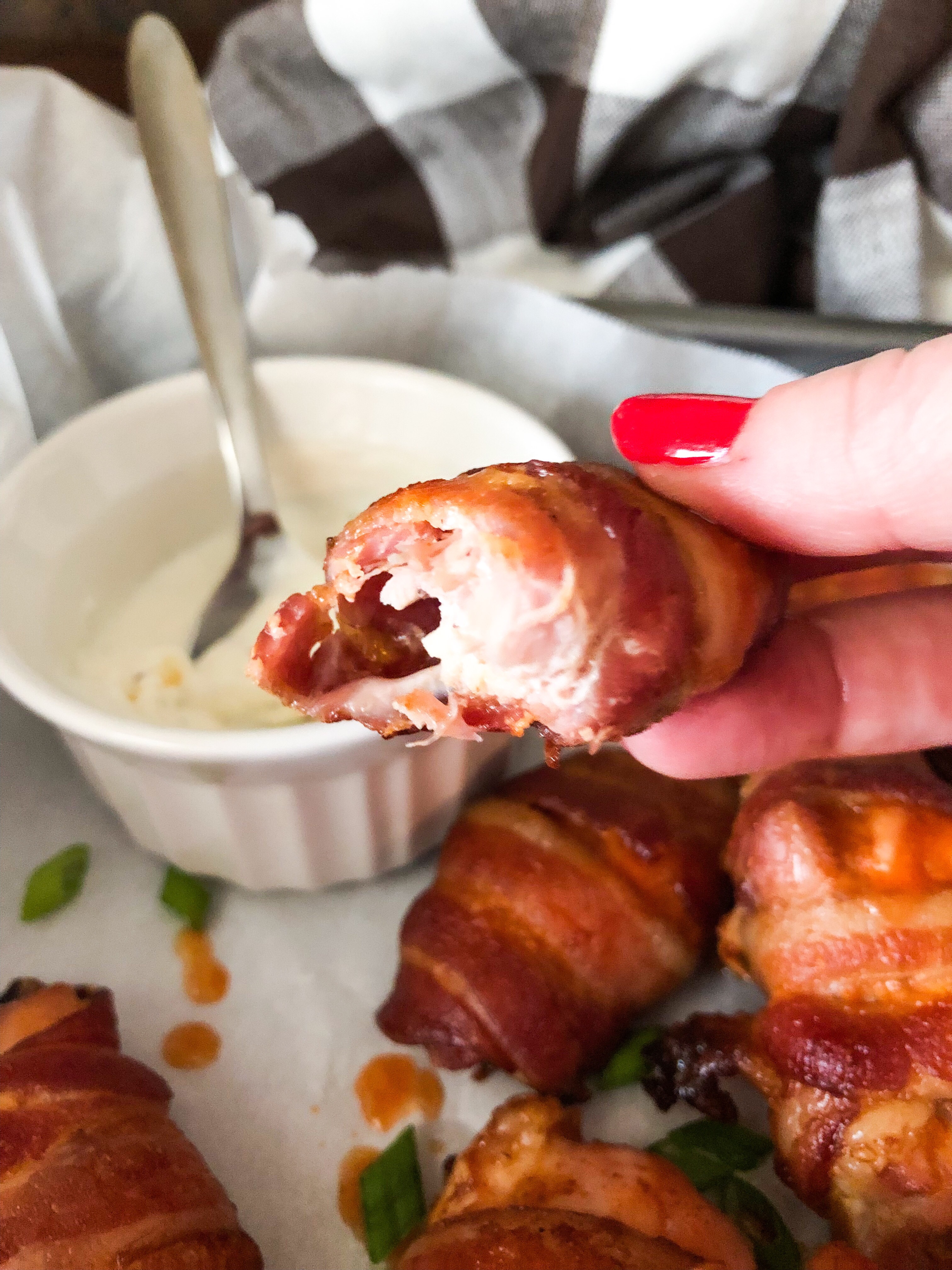 An extra drizzle of buttery hot sauce and they are ready to dip!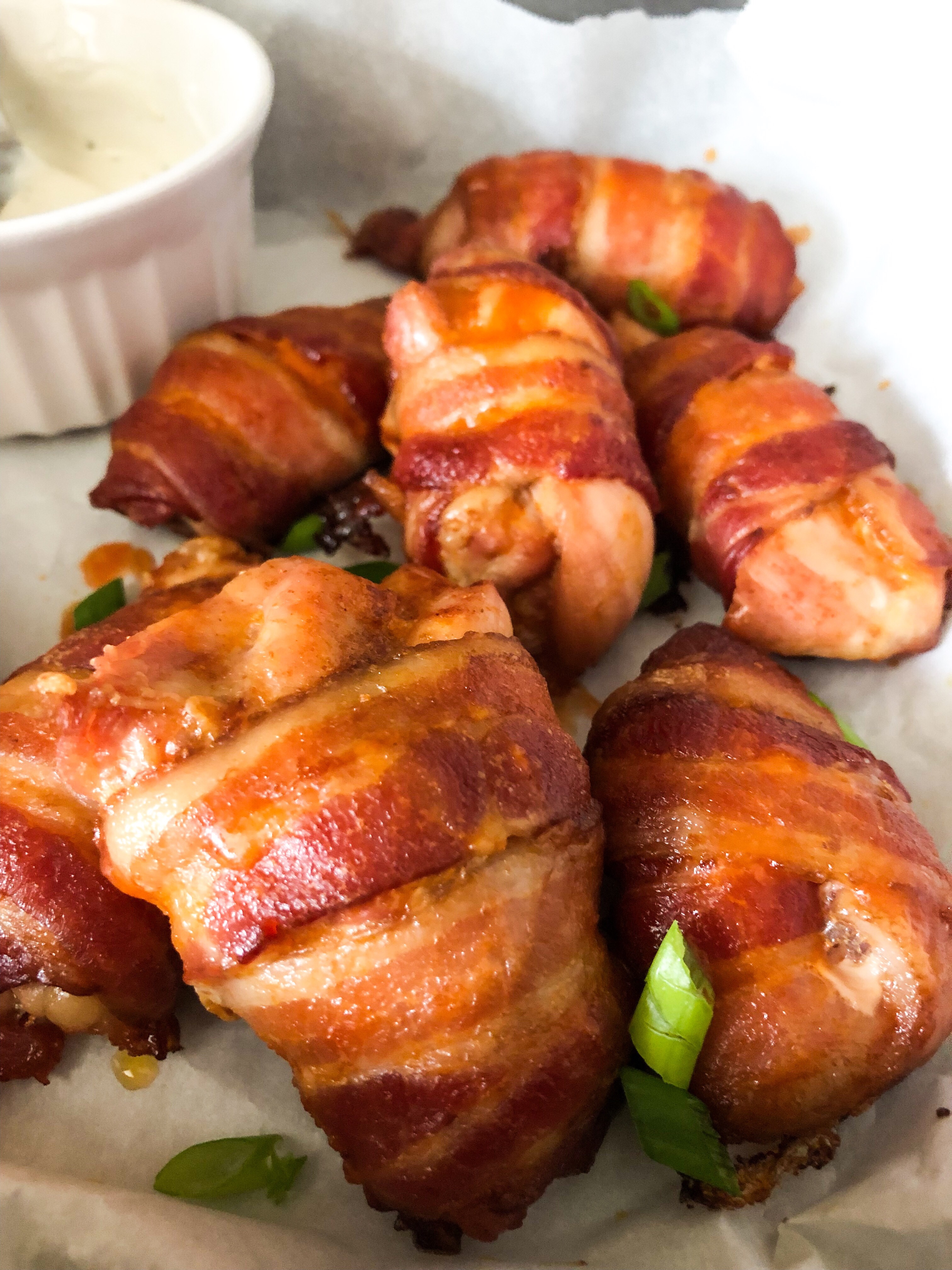 These are right on par with a traditional chicken bite with less calories believe it or not! If you use a low sodium uncured bacon they are even better.
Ingredients
One pound of chicken thighs
1 pound of uncured bacon
1/2 cup of hot sauce
2 tbsp of olive oil
2 tbsp of butter
Salt and pepper
Directions
Preheat the oven to 450 degrees.
Slice chicken thighs into bite size pieces. You can get about 3 pieces per thigh.
Marinate chicken with salt, pepper, olive oil, and a drizzle of hot sauce. (15 minutes or so)
Wrap each piece of chicken in one piece of bacon.
Bake until crispy. About 20 minutes.
Melt butter with remaining hot sauce.
Brush onto the chicken bites.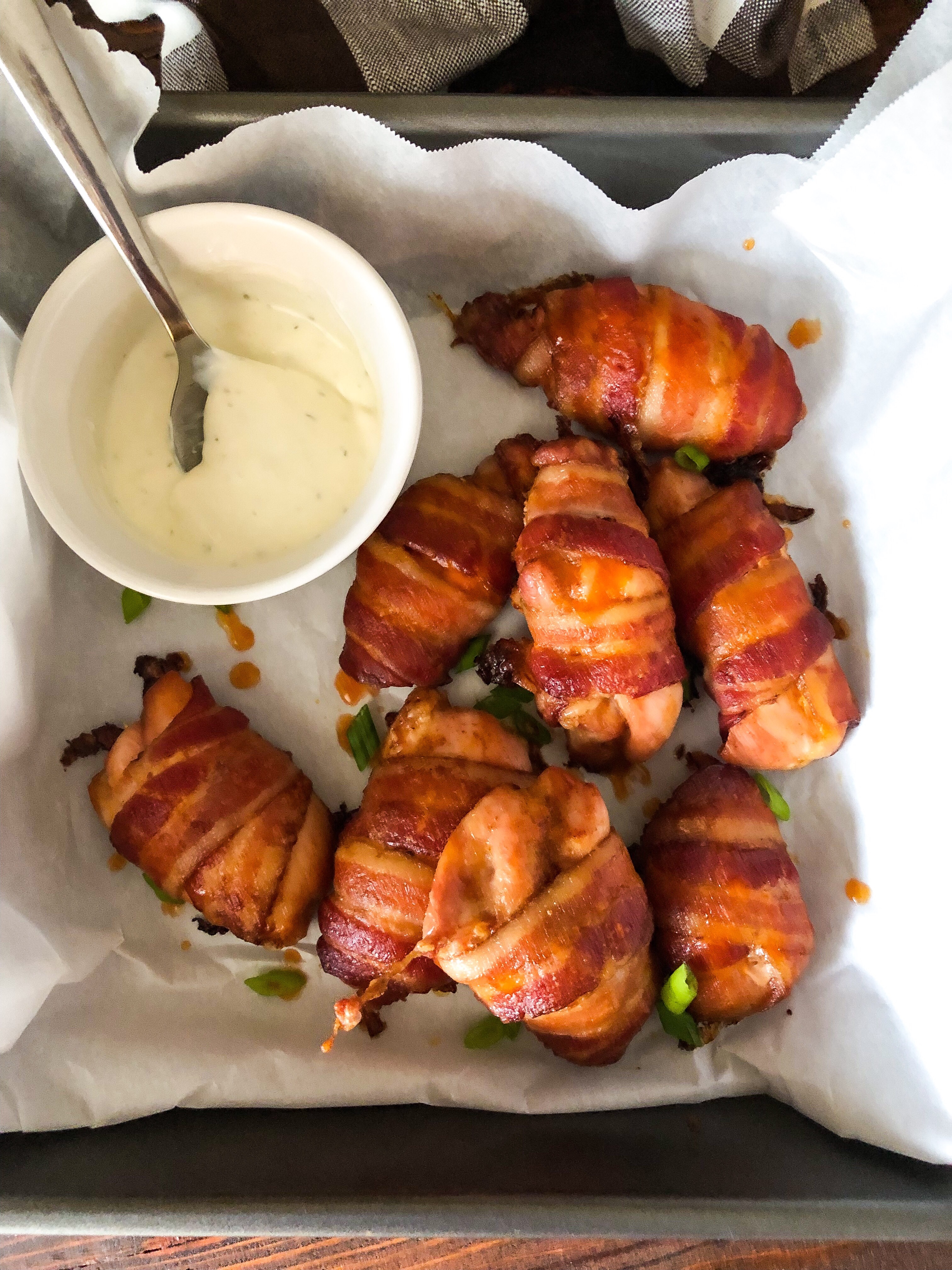 Enjoy !!!!