This post is in collaboration with Rodelle. All opinions are my own. Thank you for letting me support my favorite brands!
Happy Valentines Day! Every year I usually do some kind of extra chocolate recipe. This year I branched out and experimented with Patrick's favorite flavor profile- banana pudding.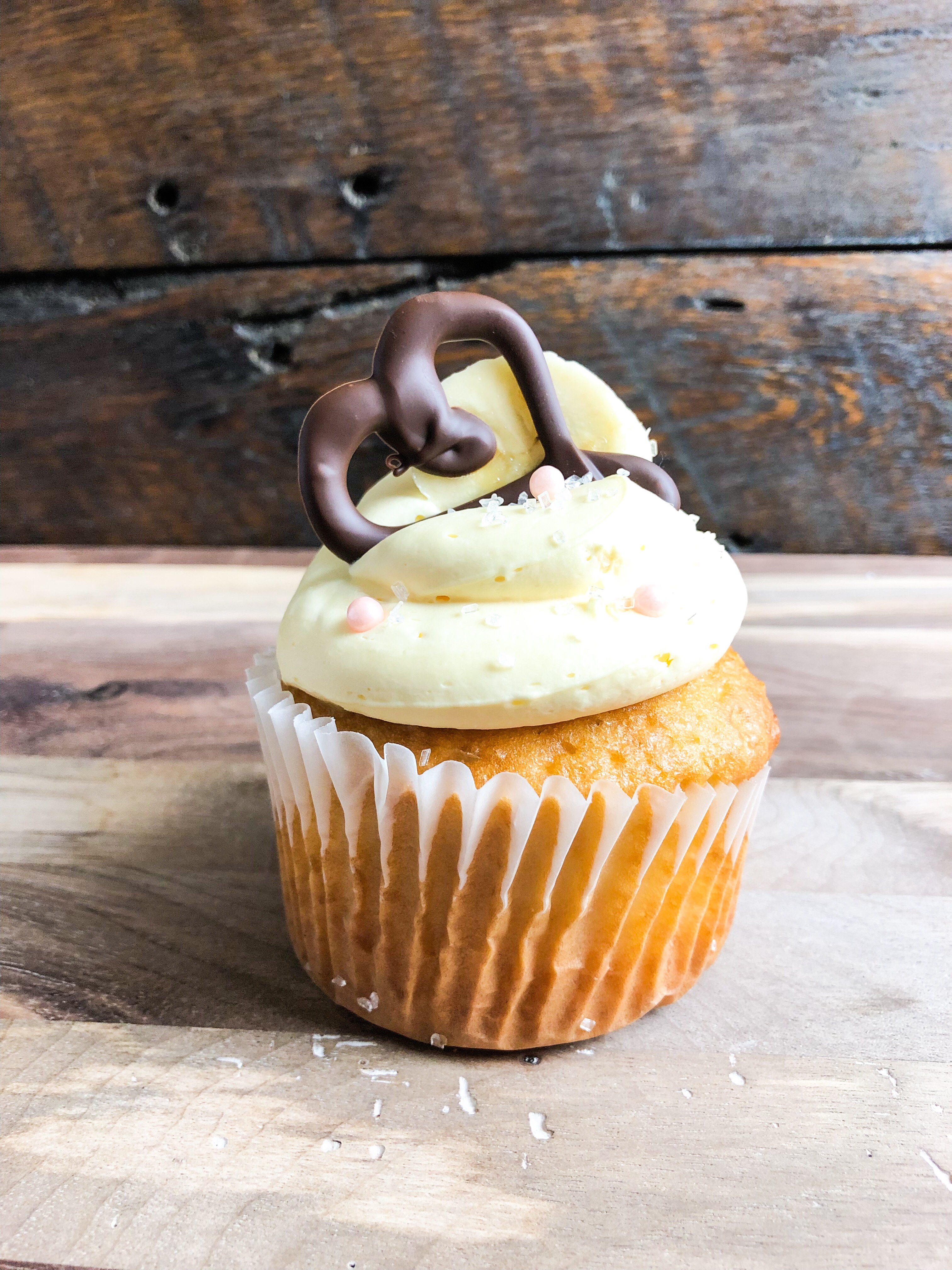 These cupcakes are super easy to throw together. They are perfect for those last minute party desserts! We don't like artificial banana flavors so everything starts with a rich vanilla custard. Then I added fresh chopped banana.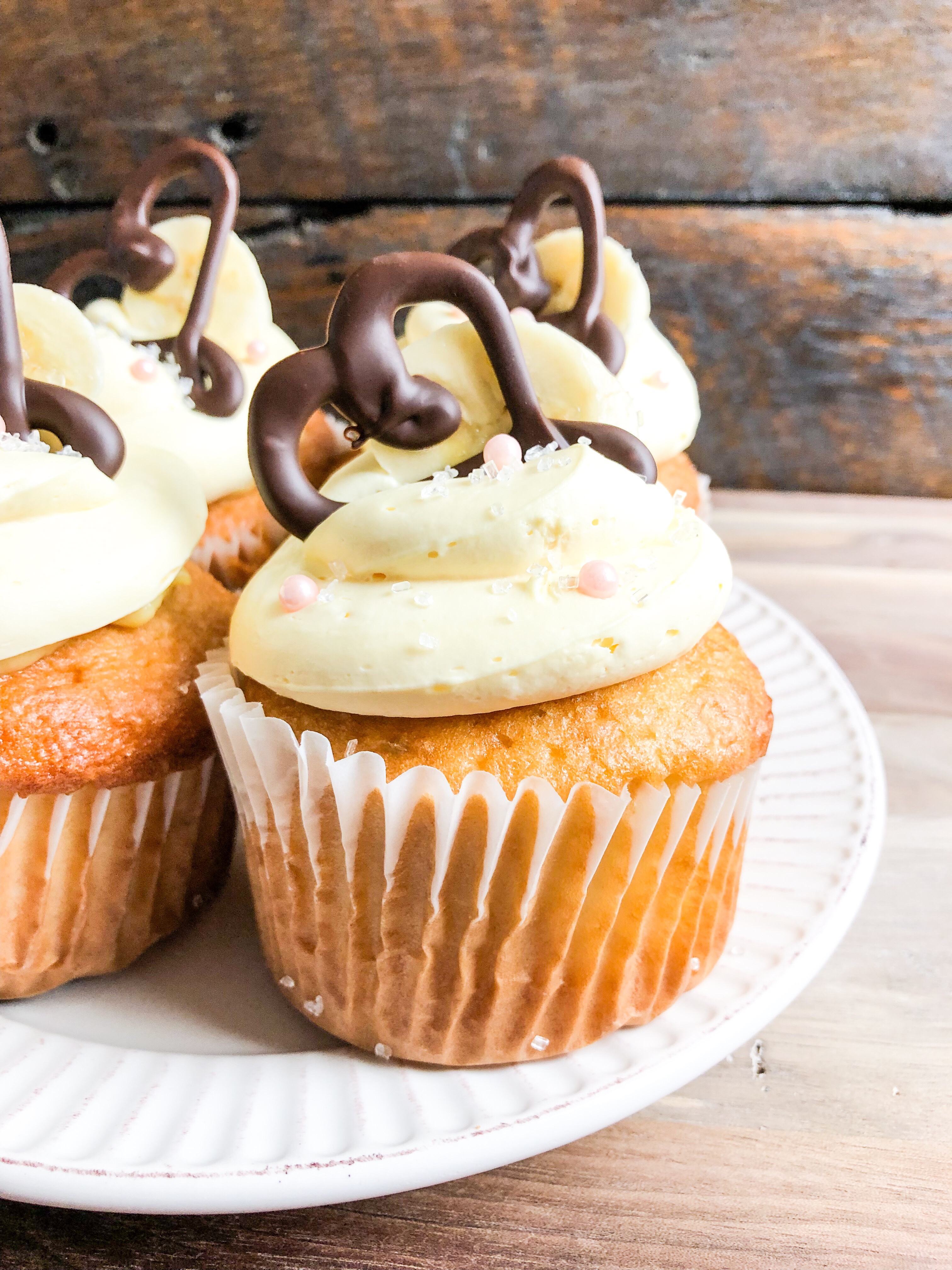 You guys know I love Rodelle. Their line of extracts are some of the best I've ever baked with to date. For the filling I used the bakers extract which is a super rich vanilla with a creamy caramel/chocolate undertone and I also used the vanilla paste. The combination leaves you with such an amazing custard base that pairs perfectly with banana.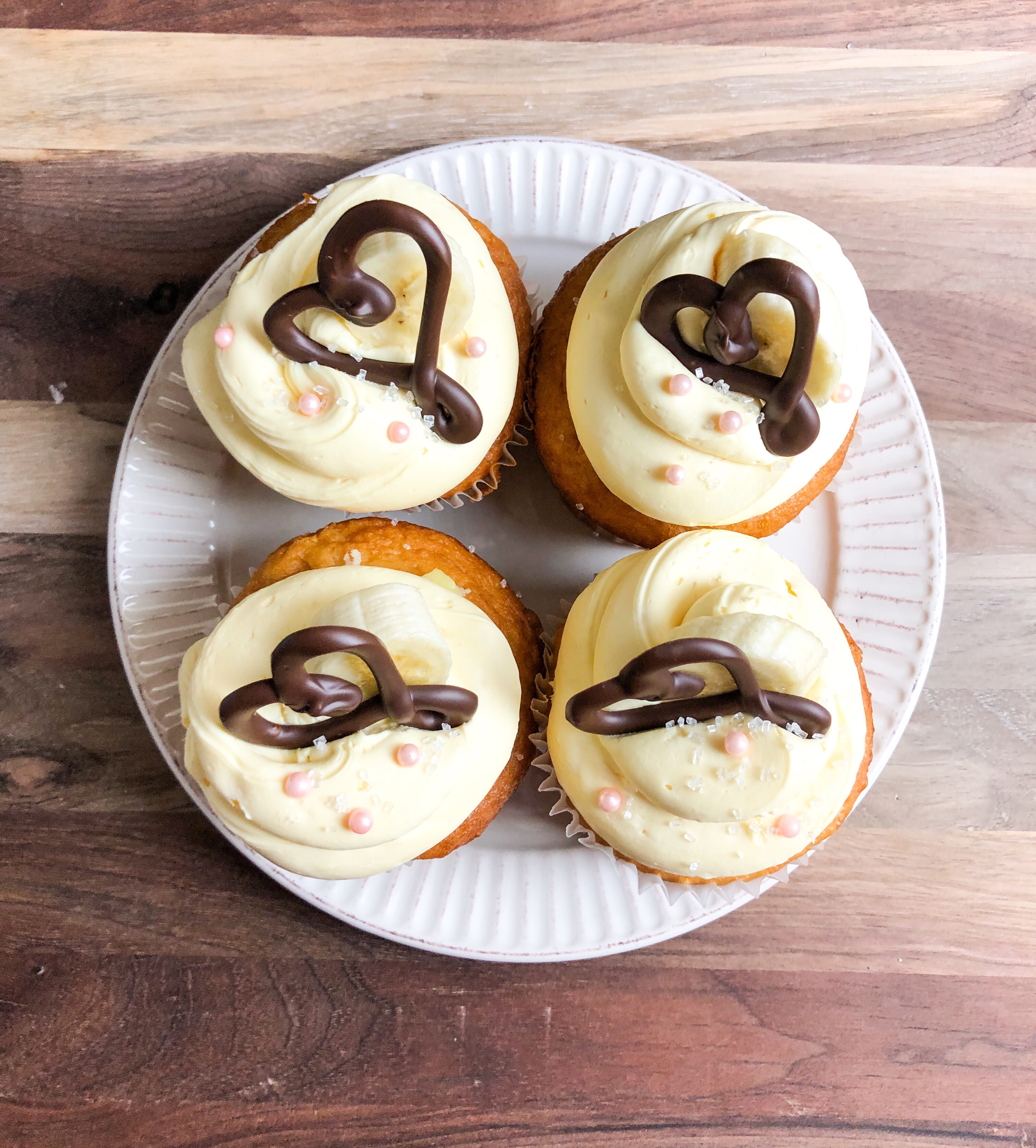 The frosting is my go to vanilla buttercream. Not too sweet, but very airy and creamy.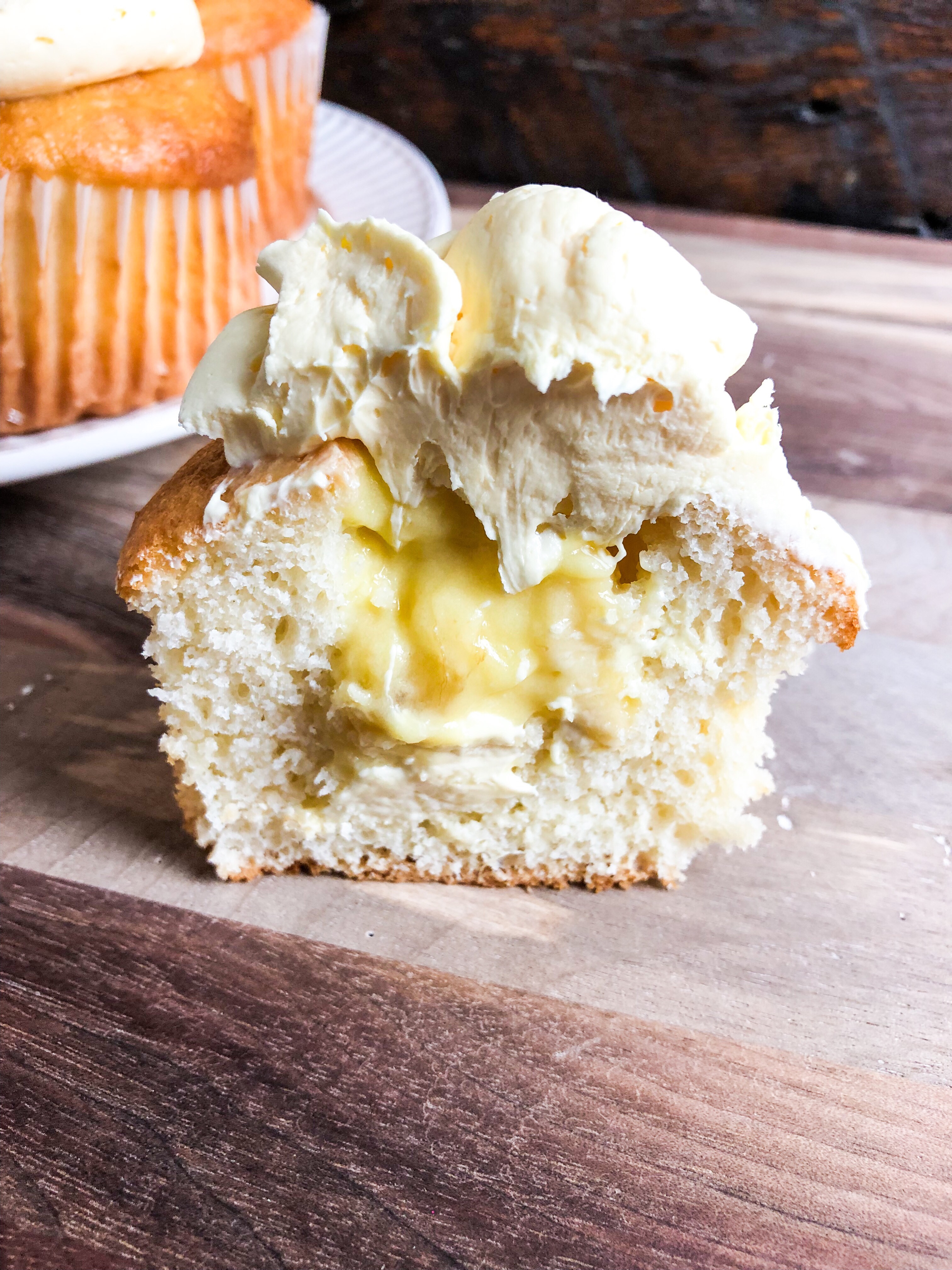 The chocolate hearts are optional, but super easy. You just melt your favorite baking chocolate and pour into a ziplock bag. Snip the bottom corner and draw your hearts! I put them in the freezer for 15 minutes for the best texture.
Ingredients
For the cake use your favorite recipe or box mix. I used a classic vanilla recipe.
For the filling
1 ripe banana chopped
1 egg yolk
2 1/2 cups of whole milk
1 tbsp of Rodelle bakers extract
2 tbsp of Rodelle vanilla paste
3 tsp of corn starch
1/2 cup of sugar
1 tbsp of salted butter
For the frosting
1 stick of salted butter
1 tbsp of vanilla extract or the bakers extract
3 cups of powdered sugar
1 tsp of cream or milk
For the top
Sliced banana, sprinkles, and chocolate hearts
Directions
For the filling
Heat the milk, vanilla paste, bakers extract, sugar, cornstarch, butter, and egg yolk over low heat.
Whisk until throughly mixed and turn heat to medium.
Whisk until mixture slightly bubbles and starts to thicken.
Remove from heat.
Add chopped banana and let cool in the fridge.
Add plastic wrap pushing to the top of the mix to avoid skin.
Scoop the middles out of the cupcakes and fill with the pudding once cooled.
For the frosting
Whip the butter and extracts.
Start adding the powdered sugar slowly.
Use the cream/milk if you need to thin the consistency.
Whip until you are happy with the texture.
Top your cupcakes and decorate!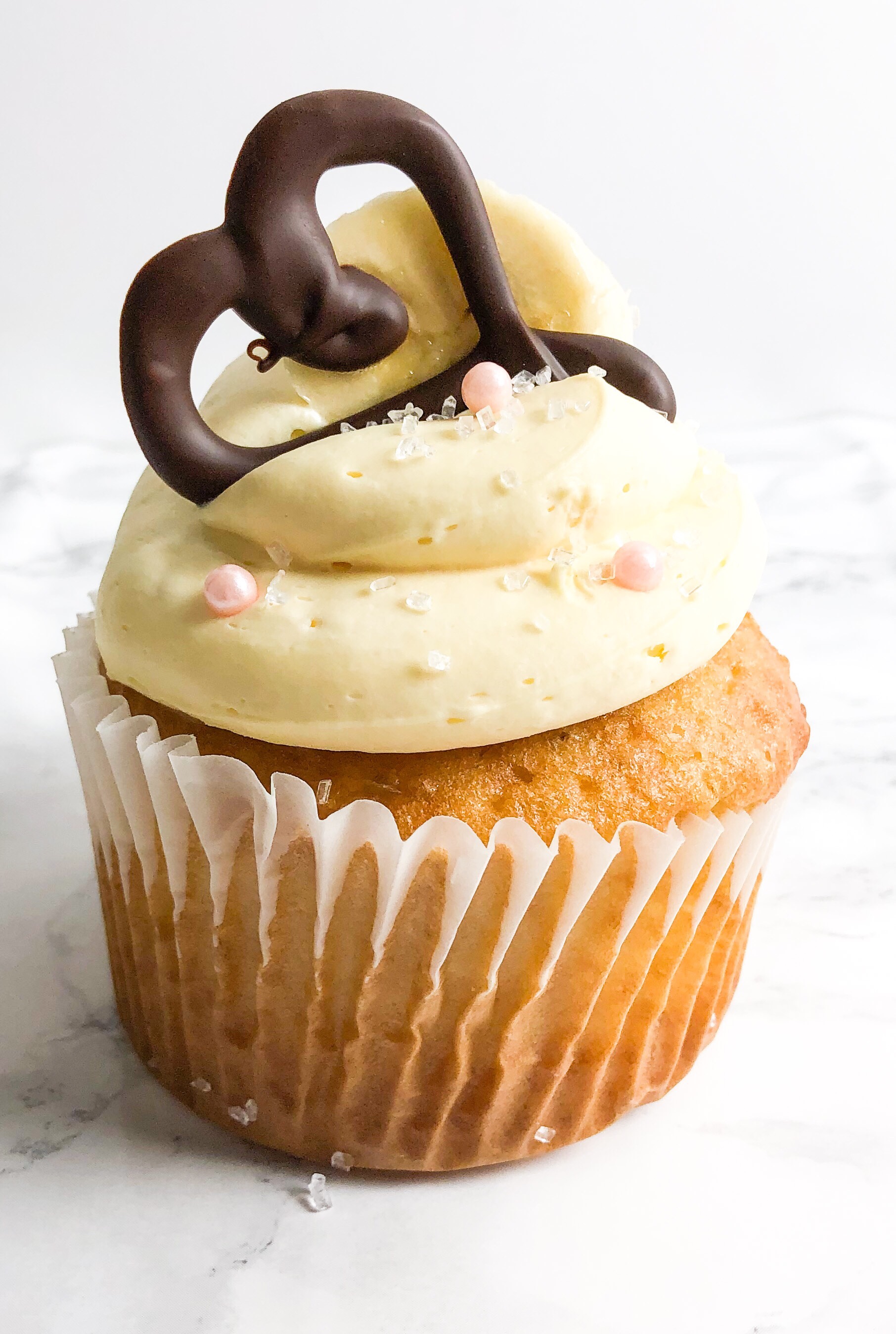 I hope you all have an amazing holiday!!!