When I think breakfast I think savory, fluffy, toasty buttered breads. One of our favorite breakfast sandwiches is an everything bagel with eggs and bacon. The garlic onion crunchy topping is perfect.
Sometimes I am in the mood for something quick and we usually don't have bread in the house so I experimented with some of my favor flavors!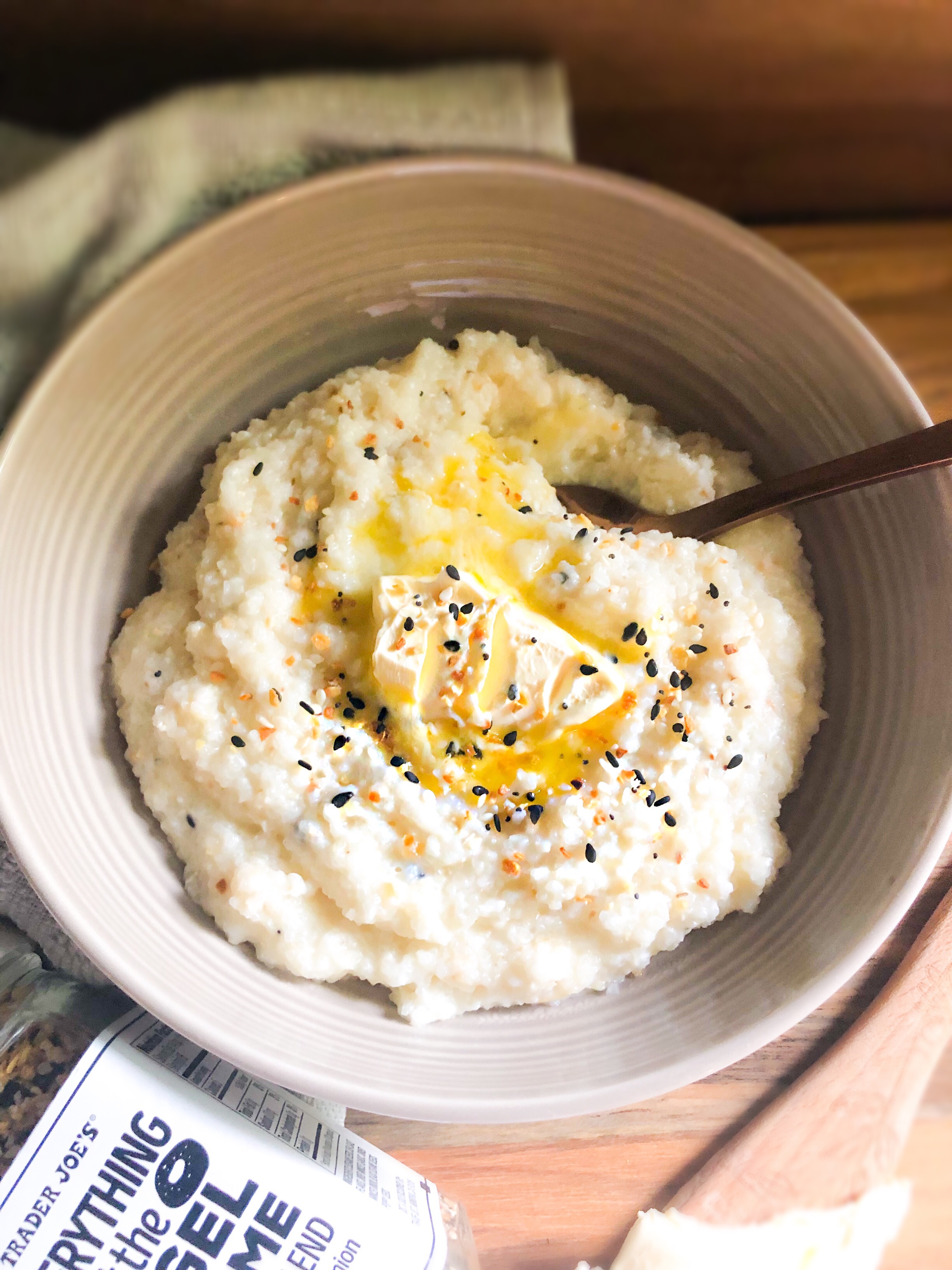 Grits are definitely a southern thing. I actually can't believe most of the people I meet either don't like grits or like them with sugar. Anytime I have a grits recipe I usually enlist Patrick's son to be my official taster. He loves his grits really creamy with lots of hot sauce.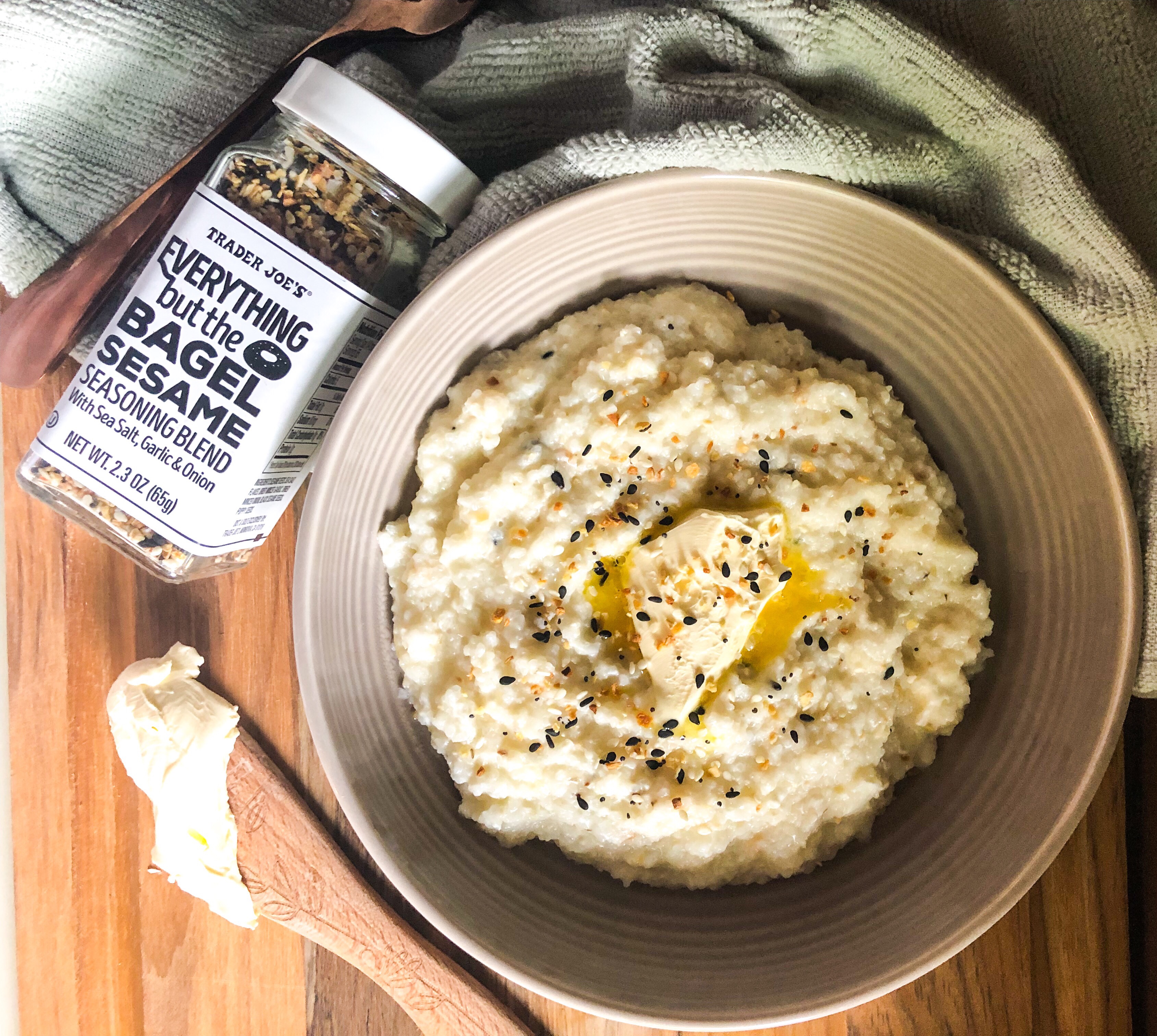 These are soooo easy, but have a lot of flavor. We love the Trader Joe's everything but the bagel seasoning, but you can definitely make your own. All you need is dehydrated chopped onion, garlic powder, sea salt, and black sesame seeds.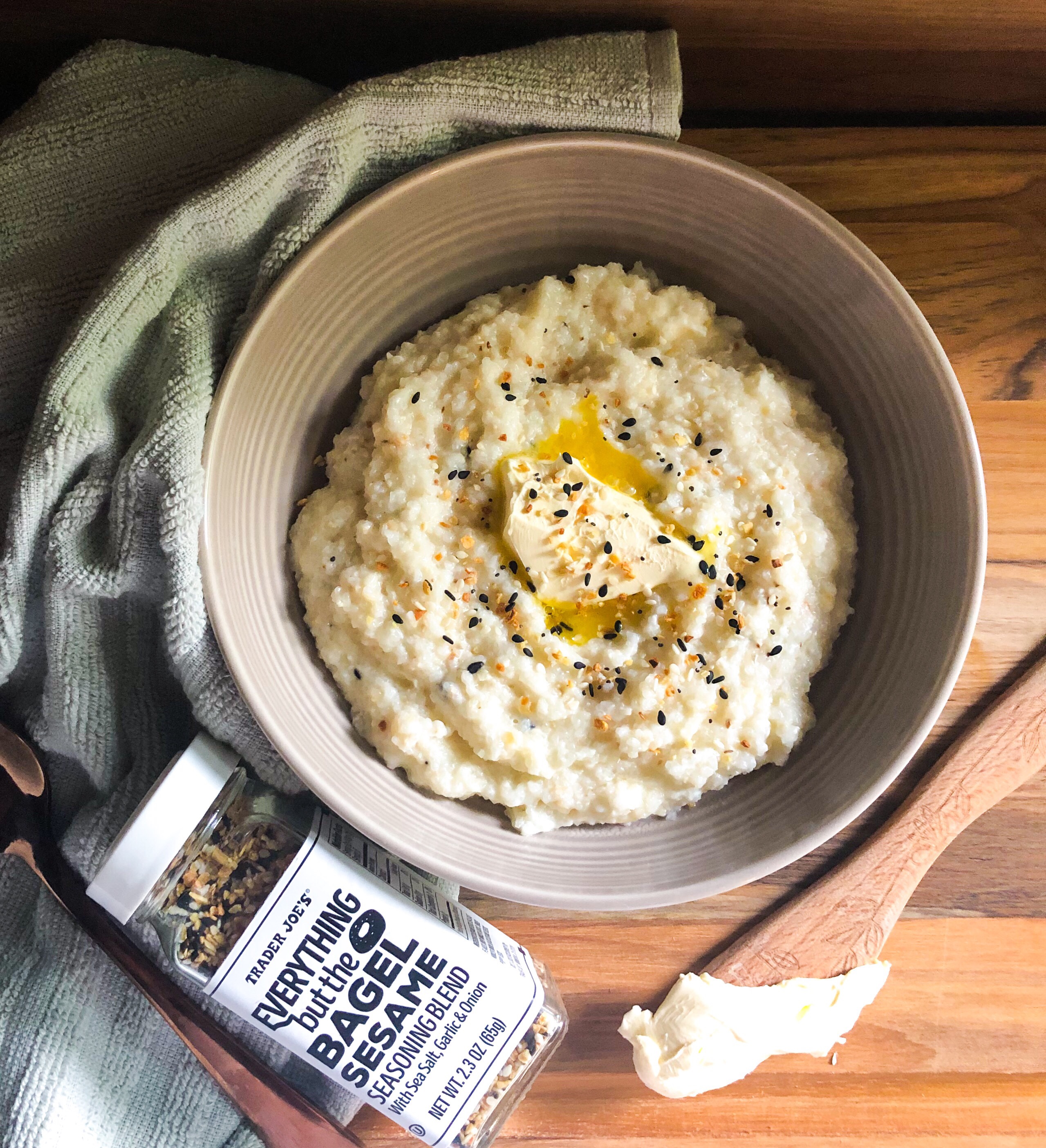 Ingredients
1 cup of fast cooking grits cooked to package instructions
2 tsp of everything bagel seasoning
1/2 tsp garlic powder
5 tbsp of butter
1/4 cup of cream cheese
1/2 cup of smoked Gouda
Directions
Cook grits to package instructions
Add cream cheese and 3 tbsp of butter
whip with a fork until creamy
Add in Gouda and garlic powder
Pour into two serving bowls
Top with butter and everything bagel seasoning
Enjoy!!