This past weekend was our wedding shower! Only 21 days until I am a Mrs!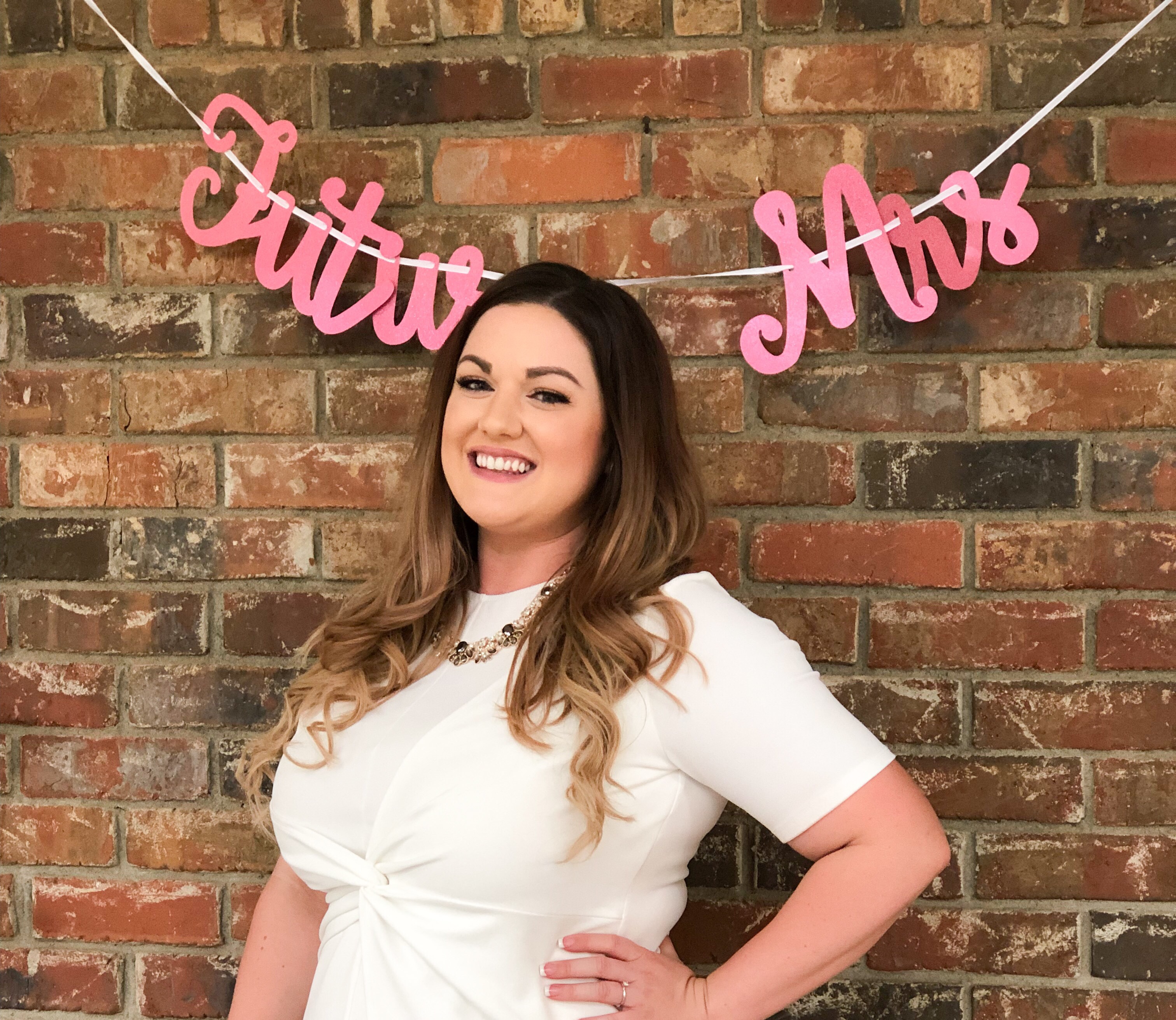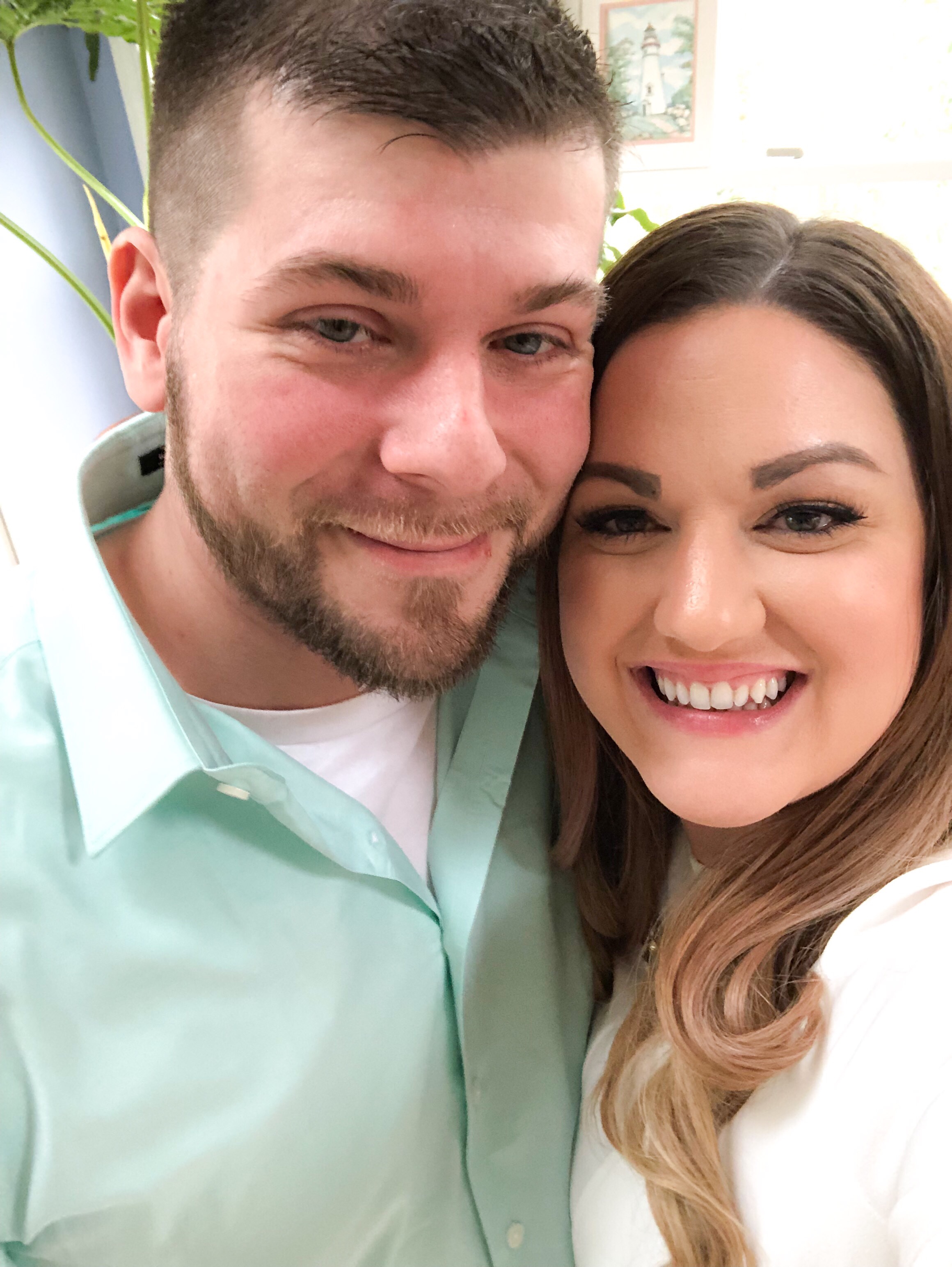 I cannot wait! As much fun as the planning has been the past year, I am definitely ready to wrap it up!
So let's talk about these sandwiches. One of my guilty pleasures is a sausage egg and cheese McMuffin. Obviously, that is not on my wedding approved food list. I decided to try and make a lightened up version.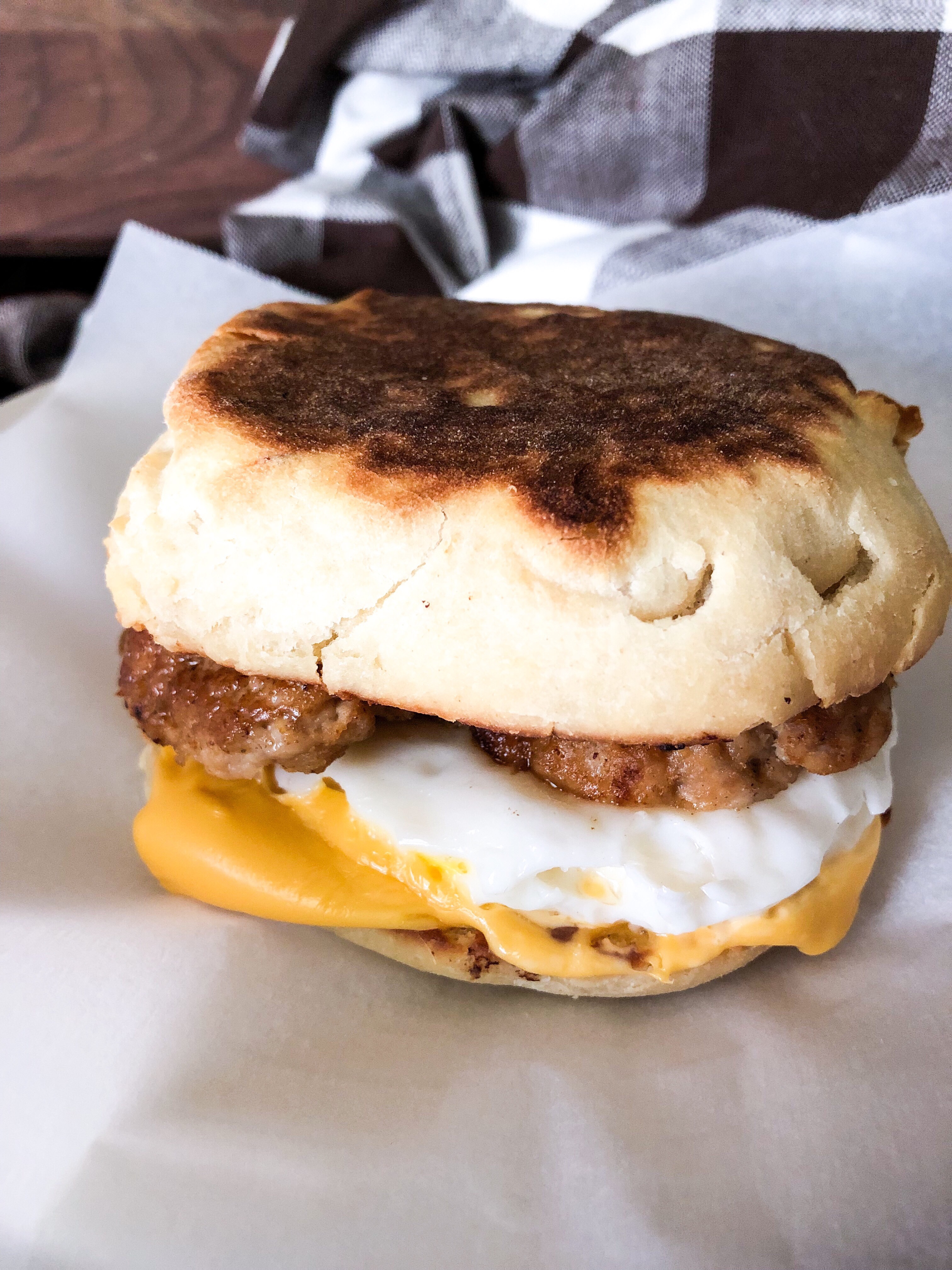 These homemade English muffins are so airy and light. Once you toast them they are nearly identical to the popular fast food version. The sausage I made from scratch because I wanted to know exactly what was in them. Lots of fennel seeds and crushed red pepper make them soooo good.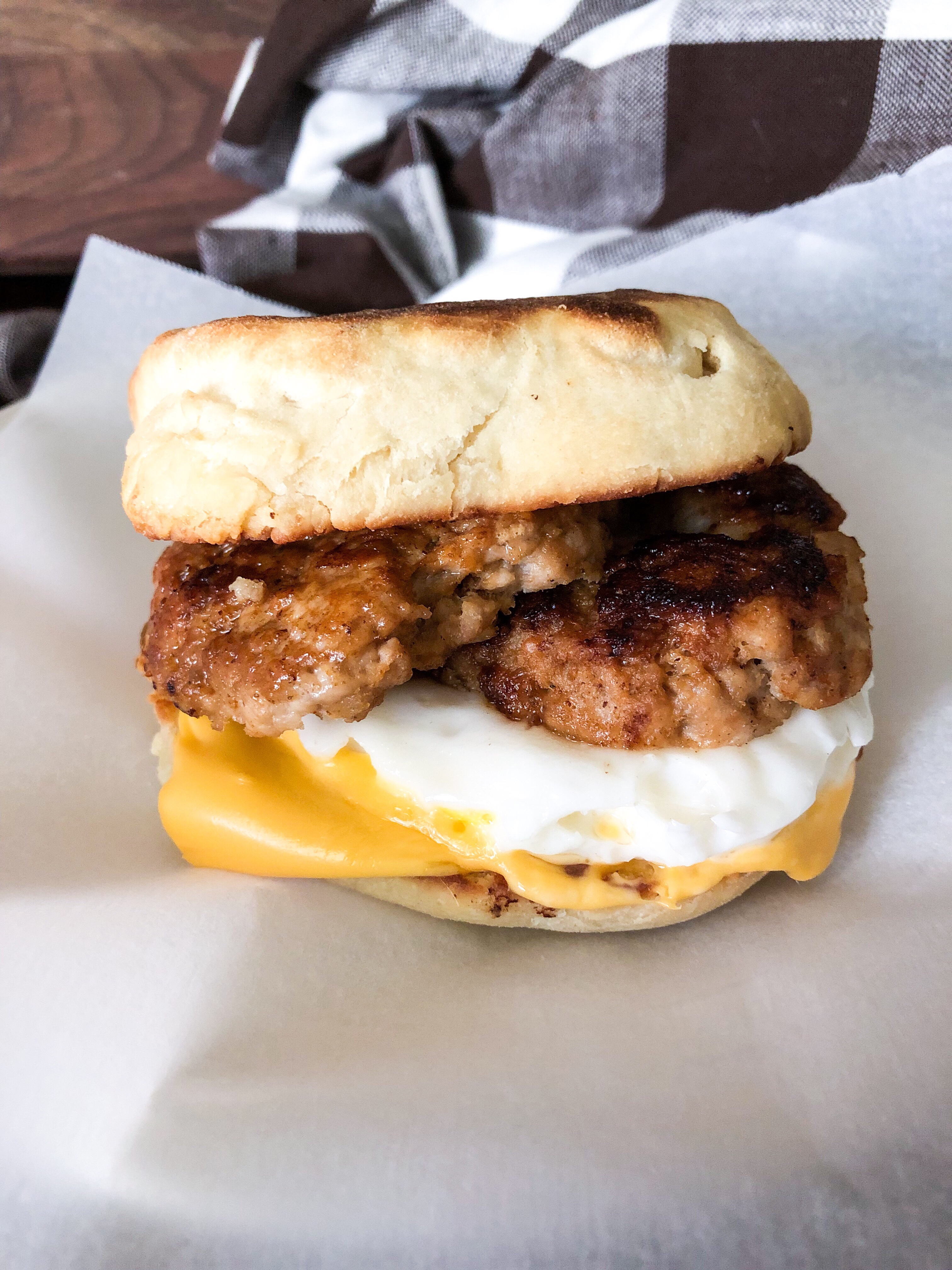 Ingredients
1 pound of ground pork
1 tbsp of garlic
1 tsp of crushed red pepper
1 tsp of fennel
Salt and pepper
3 cups of bread flour
1 cup warm water
1 tbsp of sugar
1 packet of active yeast
1/2 tsp of salt
1 egg
2 tbsp butter
American cheese
Scrambled or steamed egg
Directions
In a mixer attach the dough hook
In the bowl add warm water, sugar and yeast until the yeast bubbles
Add in the butter and egg
Slowly add the flour and salt
Let rise for 1 hour
Roll into 6 even balls of dough
Heat a non stick skillet with oil or butter to medium low
Press down the dough balls
Cook each side for about 5 minutes
Mix the sausage with garlic, salt, pepper, crushed pepper, and fennel
Brown patty shapes in a skillet until cooked through
Toast the muffin and add the sausage, egg and cheese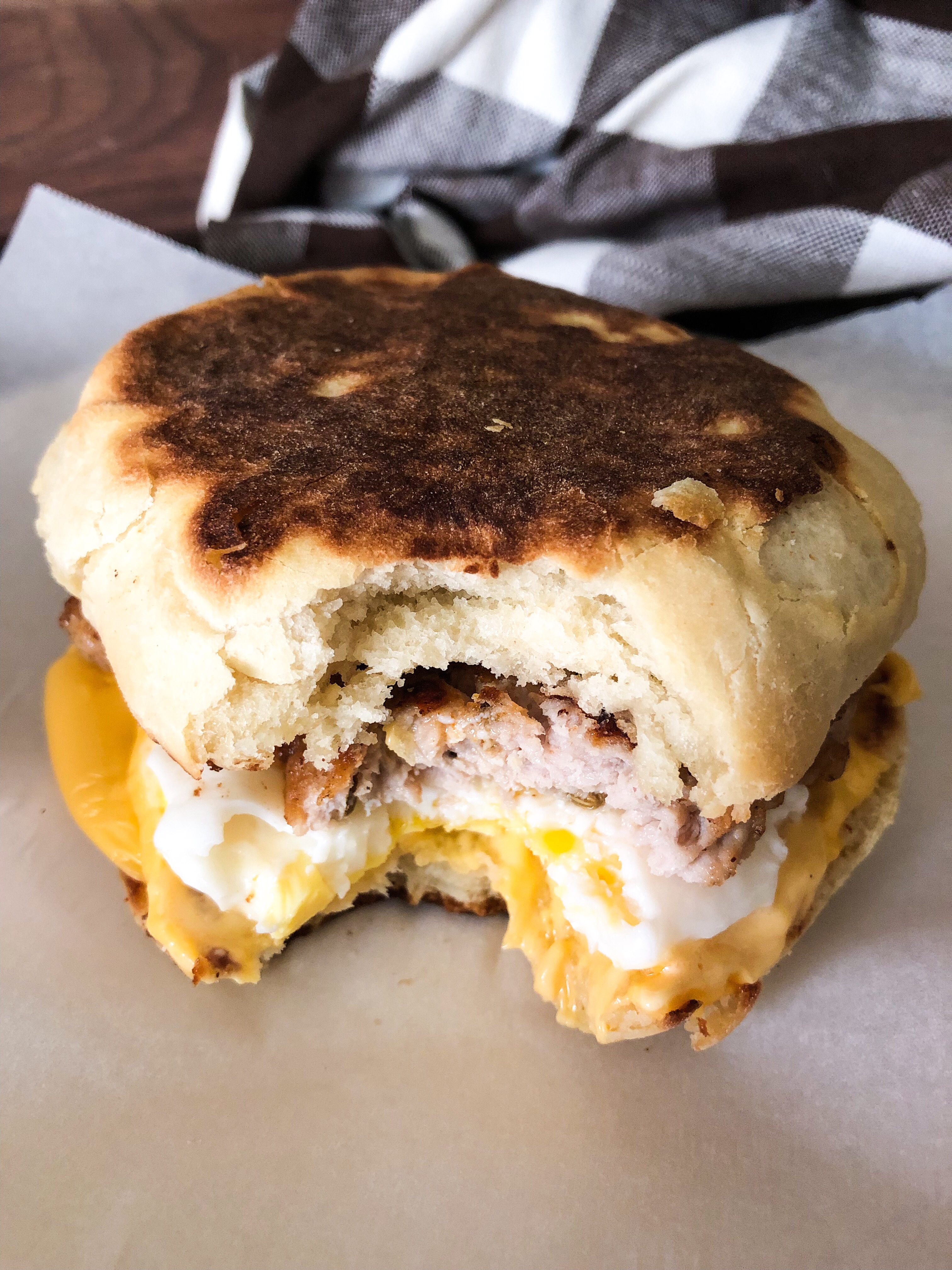 Still a treat, but slightly less calories!
Enjoy!