Last weekend we were at the mall and the kids wanted to stop for pretzels. Something about the warm buttery dough sprinkled with salt makes me think of summer. Long pool days and mall shopping with lots of pretzel bites.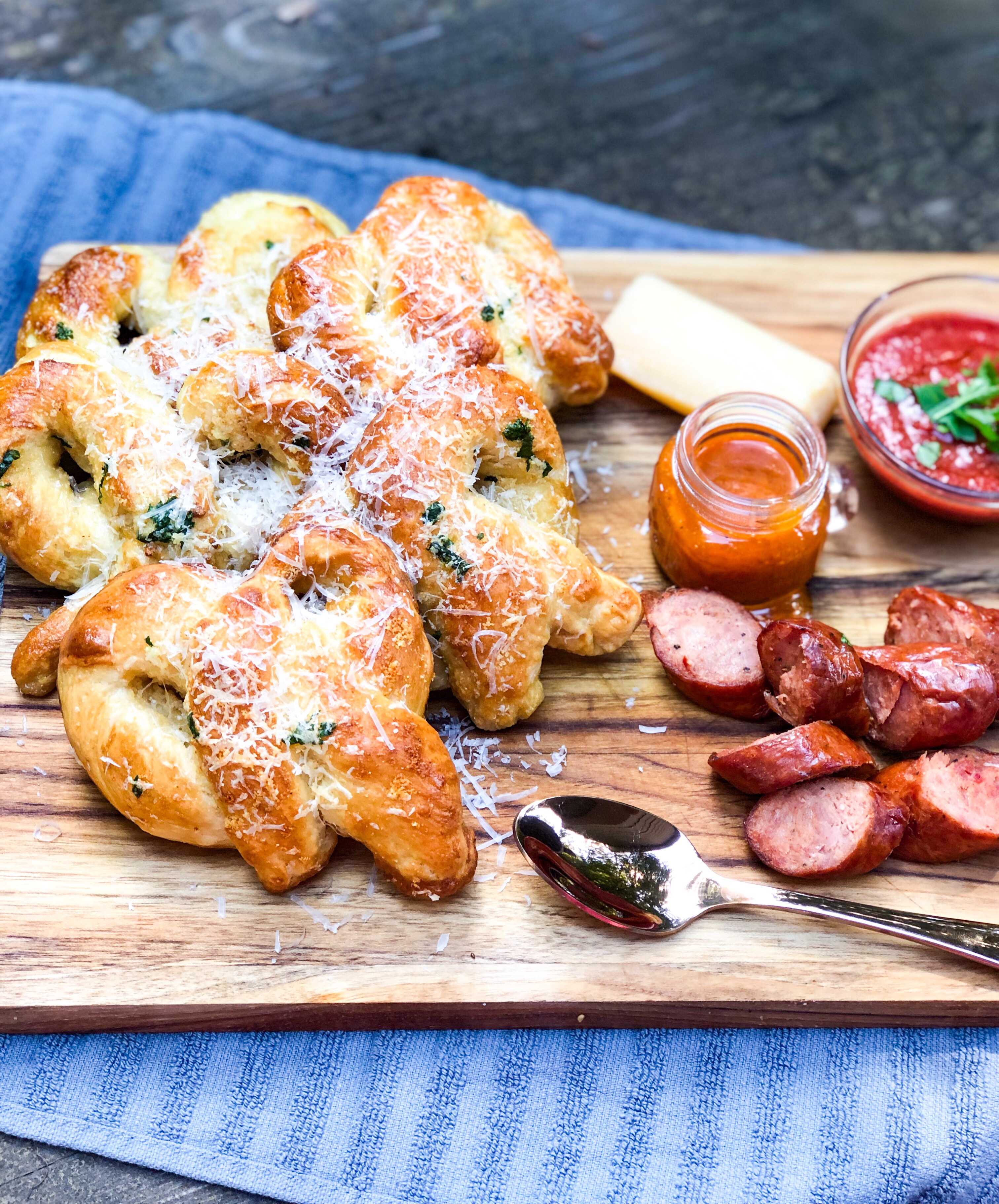 I wanted to take our favorite treat up a notch with garlic butter, fresh herbs, and Parmesan cheese.
Paired with spicy honey mustard and smoked sausage you can have a perfect appetizer board.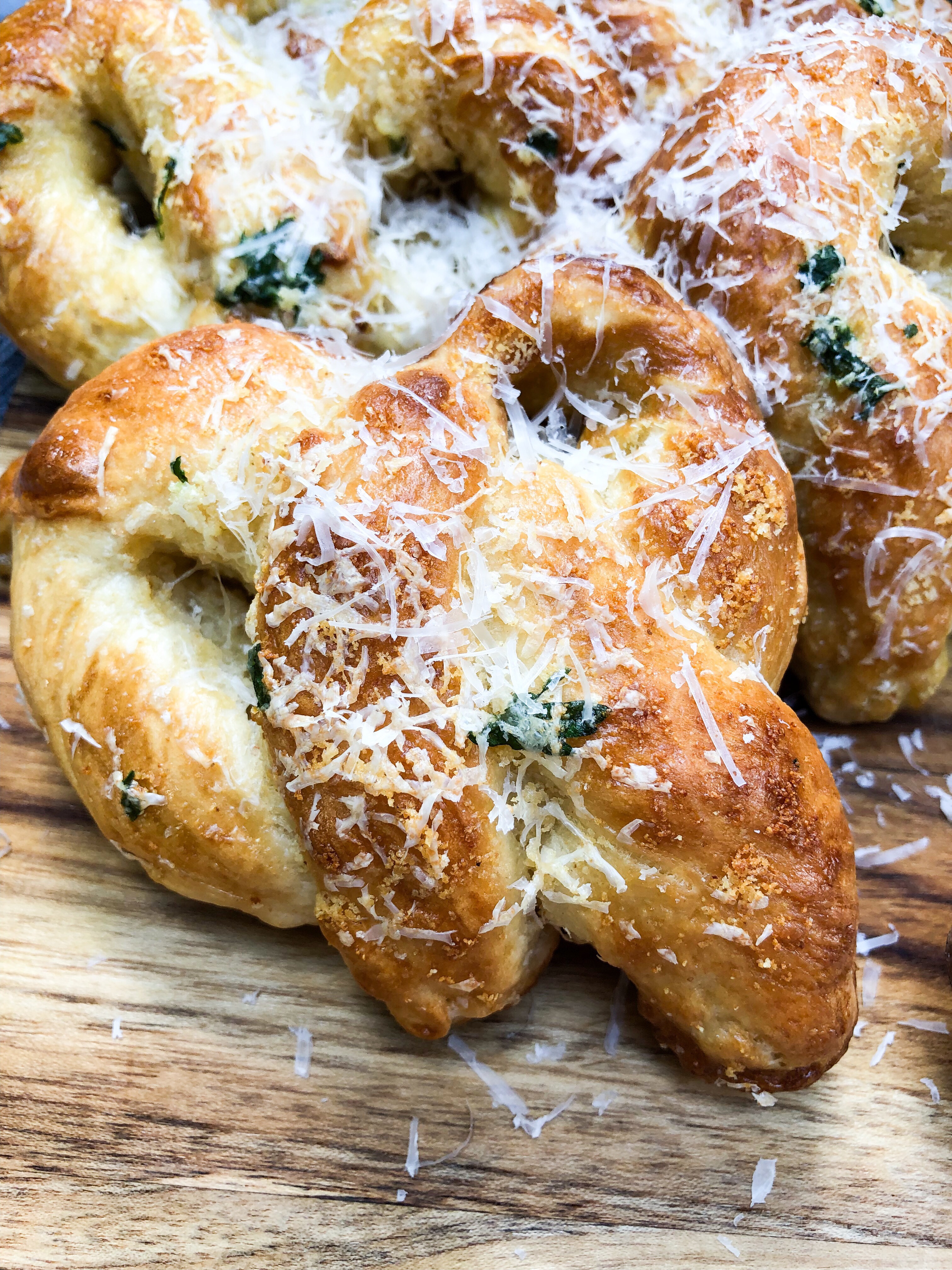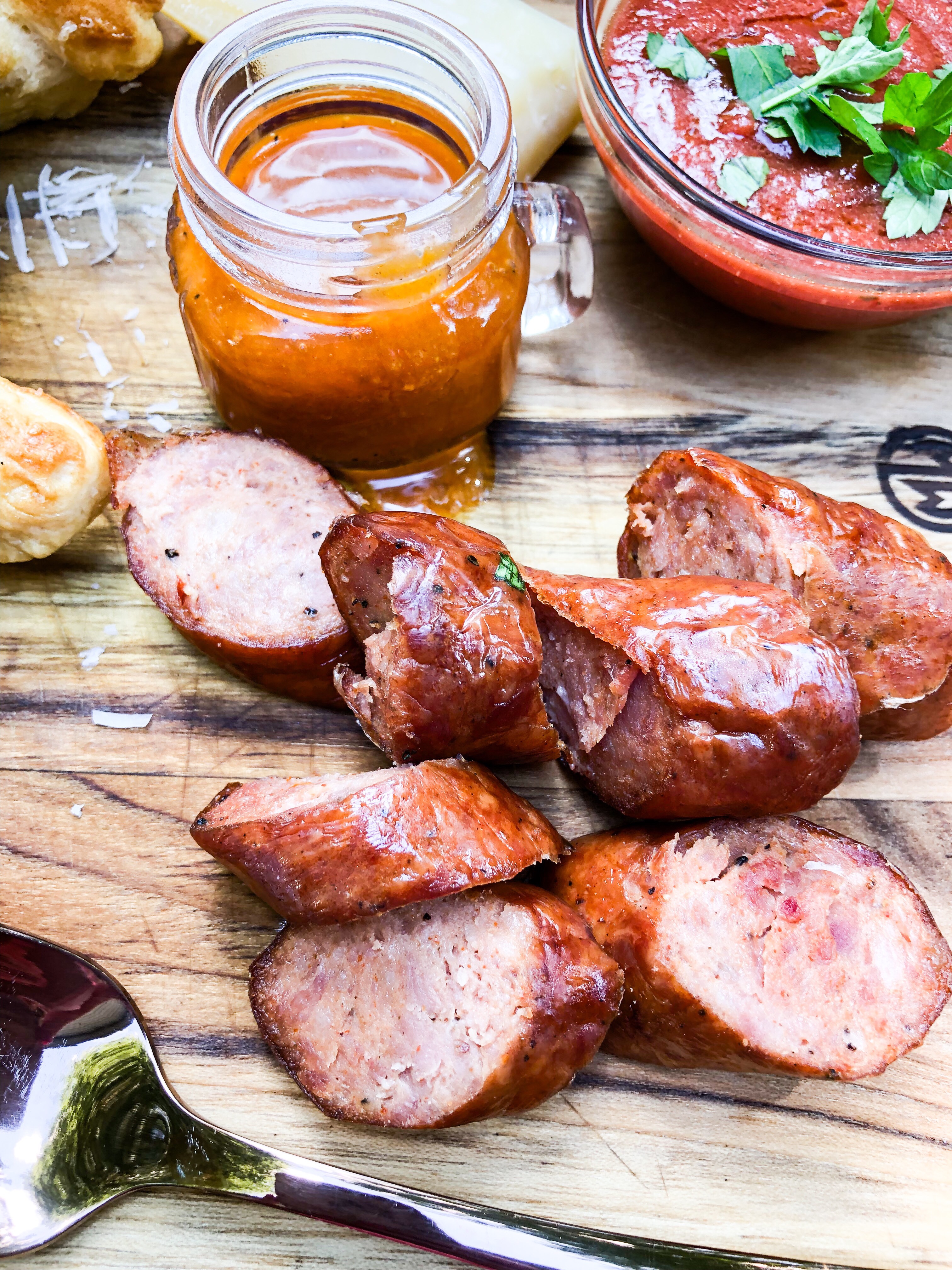 You can use any fresh herbs you have available. Parsley, basil, oregano and rosemary would all be great.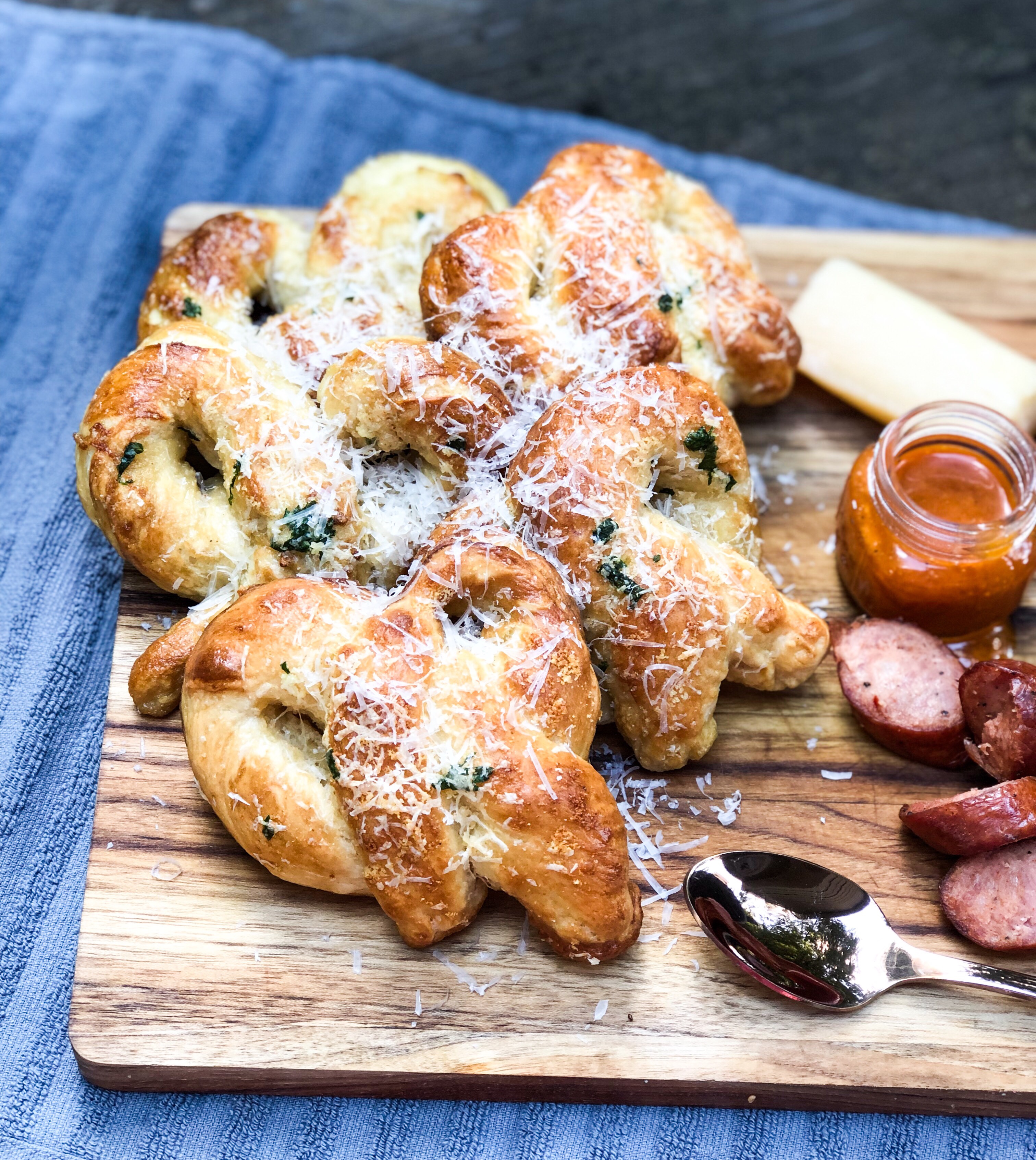 Ingredients
2 cups of AP flour
1/4 cup salted butter
2 tbsp of sugar
1/4 cup of butter milk
1 cup of warm water
1 packet of active yeast
1 egg mixed with a tsp of water
1 tsp of baking soda
For the topping
2 tbsp of melted butter
1 tsp of chopped garlic
1 tsp of chopped herbs
1/4 cup of grated Parmesan
For the mustard
1/4 cup of honey
2 tbsp of hot sauce
2 tbsp of Dijon mustard
Pepper
Directions
Heat water to luke warm and pour into a large mixing bowl with the sugar and yeast
Add in the buttermilk, butter and flour
Using a dough hook to mix until everything is combined
Let rise for at least two hours
I like using plastic wrap to cover the bowl to keep air out
In a large pot boil water and sprinkle in the baking soda
Preheat the oven to 400 degrees
Roll dough into long strips and tie into knots or pretzel shapes
Brush the egg and water mix onto each pretzel
Bake until they start to brown
Mix the melted butter garlic and herbs
Drizzle over all the pretzels and cover in the Parmesan
Continue baking until brown and cooked through
For the sauce mix the mustard honey and hot sauce
Season with pepper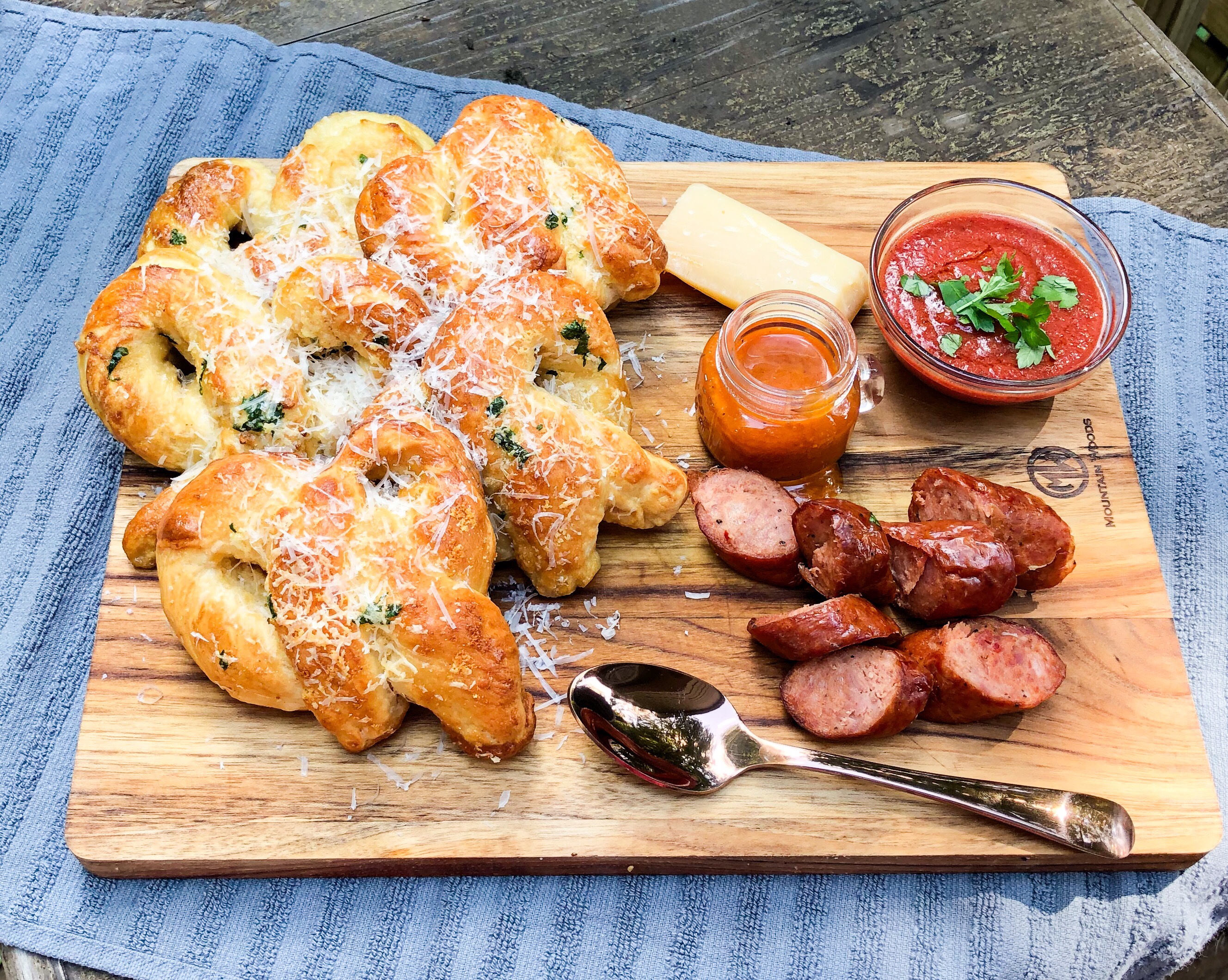 Enjoy!