Lately, I have been trying to get in gear for this wedding. I downloaded a step tracker and try to beat my steps every day at work. I've also tried switching up my meals. I swapped my yogurt and fruit for egg whites and spinach. My lunch food prep is coming soon too!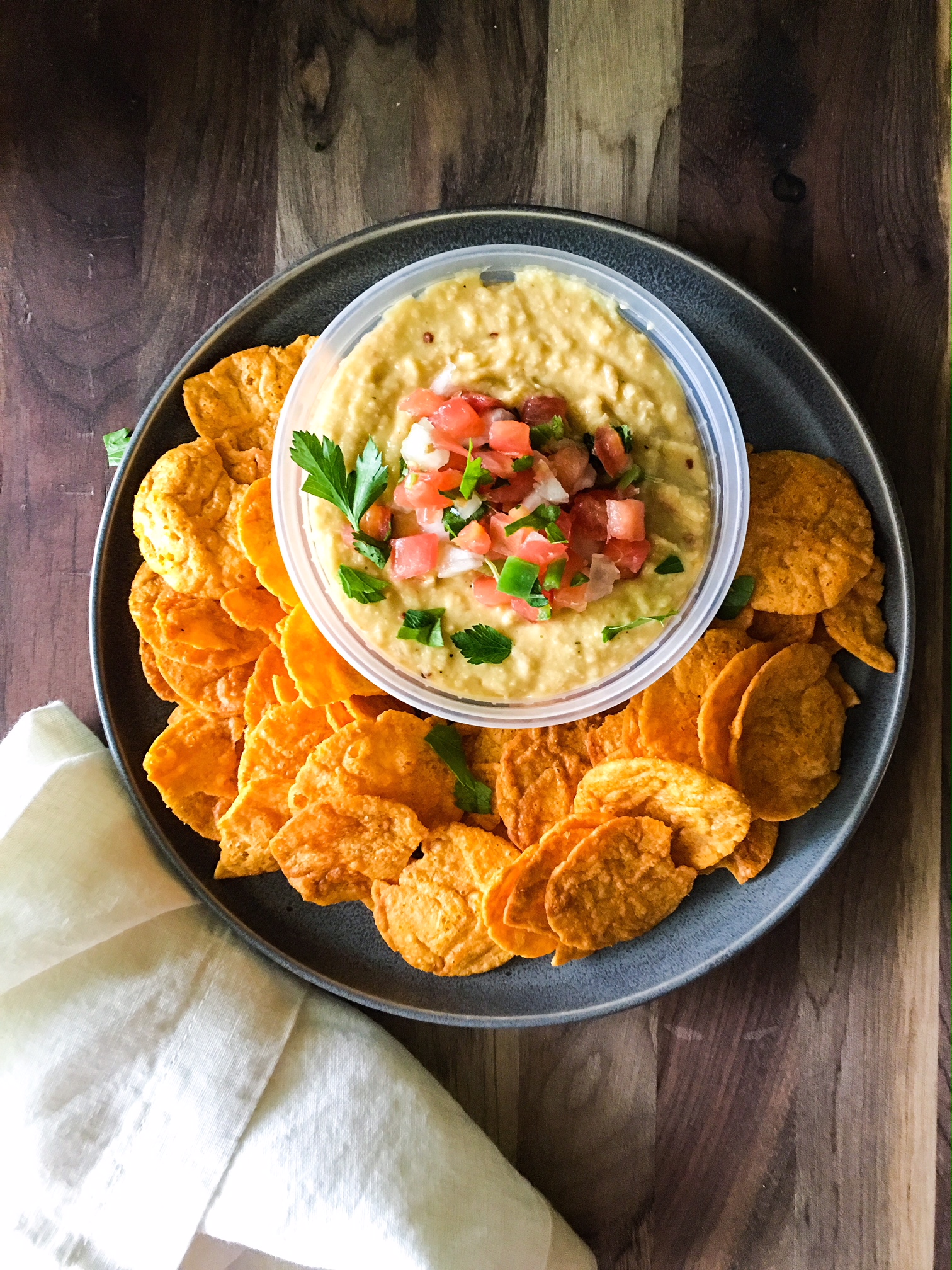 I wanted to come up with a super fast and easy snack that would still fill me up on the go! These aren't the most traditional ingredients for hummus, but they definitely are delicious! I recommend finding something very light to dip. Pictured are some organic sweet potato and rice crisps. They were perfect in this hummus.
You can also use fresh carrots or celery if you want to go even lower carb. If you are pro carb then I suggest trying with some garlic-y pita!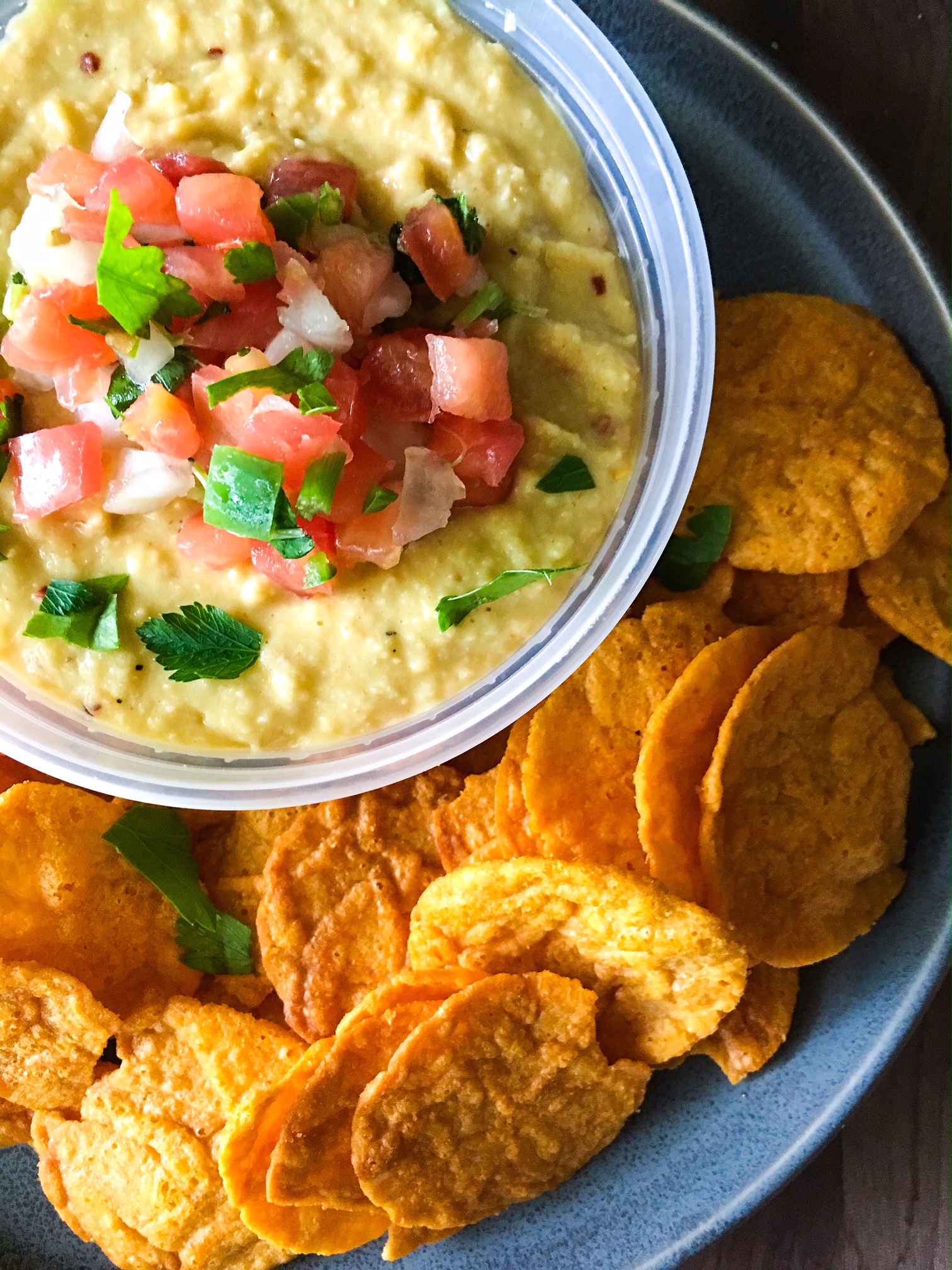 Like most of my recipes- this is extremely easy to customize. You can throw in whatever flavors you prefer. I like simple and spicy!
10 Minute Hummus
Author:
Prep time:
Total time:
Creamy hummus ready in 10 minutes!
Ingredients
1 can of chick peas
1/4 cup of olive oil
1/2 tsp of pink salt
1/2 tsp of fresh cracked pepper
1/4 tsp of red pepper
1/4 tsp of crushed red pepper
juice from 1 lemon
1 tsp of red wine vinegar
1/4 cup of pico de gallo
Instructions
In a food processor add half of the olive oil and the can of chick peas (drained)
Sprinkle in the seasonings and blend
Add in the lemon and vinegar
If you want a creamier texture use the rest of the olive oil.
Top with pico de gallo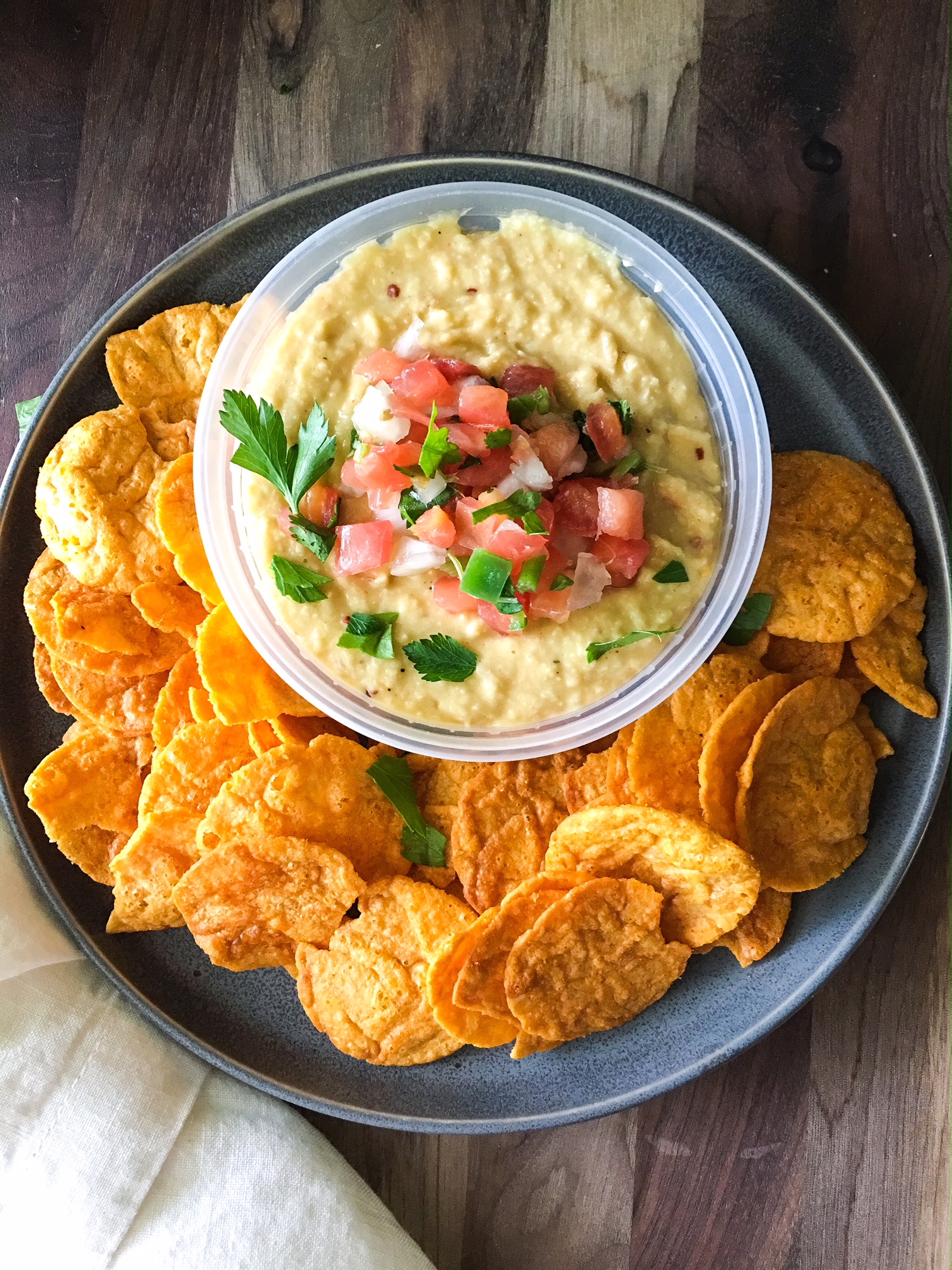 Hopefully this wasn't too simple of a recipe! I sure do love it! You can also spoon a little over a salad (that's my personal favorite!)