2018 is here! I can't believe how fast the holidays flew by for us! I know everyone usually says "new year. new you", but this year I have a wedding to get ready for! My game plan is a better healthier version of myself. We already cleaned up all the holiday decorations and removed a lot of the holiday sweets from the house.
Now I am not a big snack person, but I think that is what has been holding me back. So instead of my usual one medium meal and one big meal a day I am going to have tiny meals throughout the day. I have also decided to give up diet coke Sunday-Friday. If I do well during the week I'm going to allow myself to have it on Saturdays because it really is my all time favorite treat.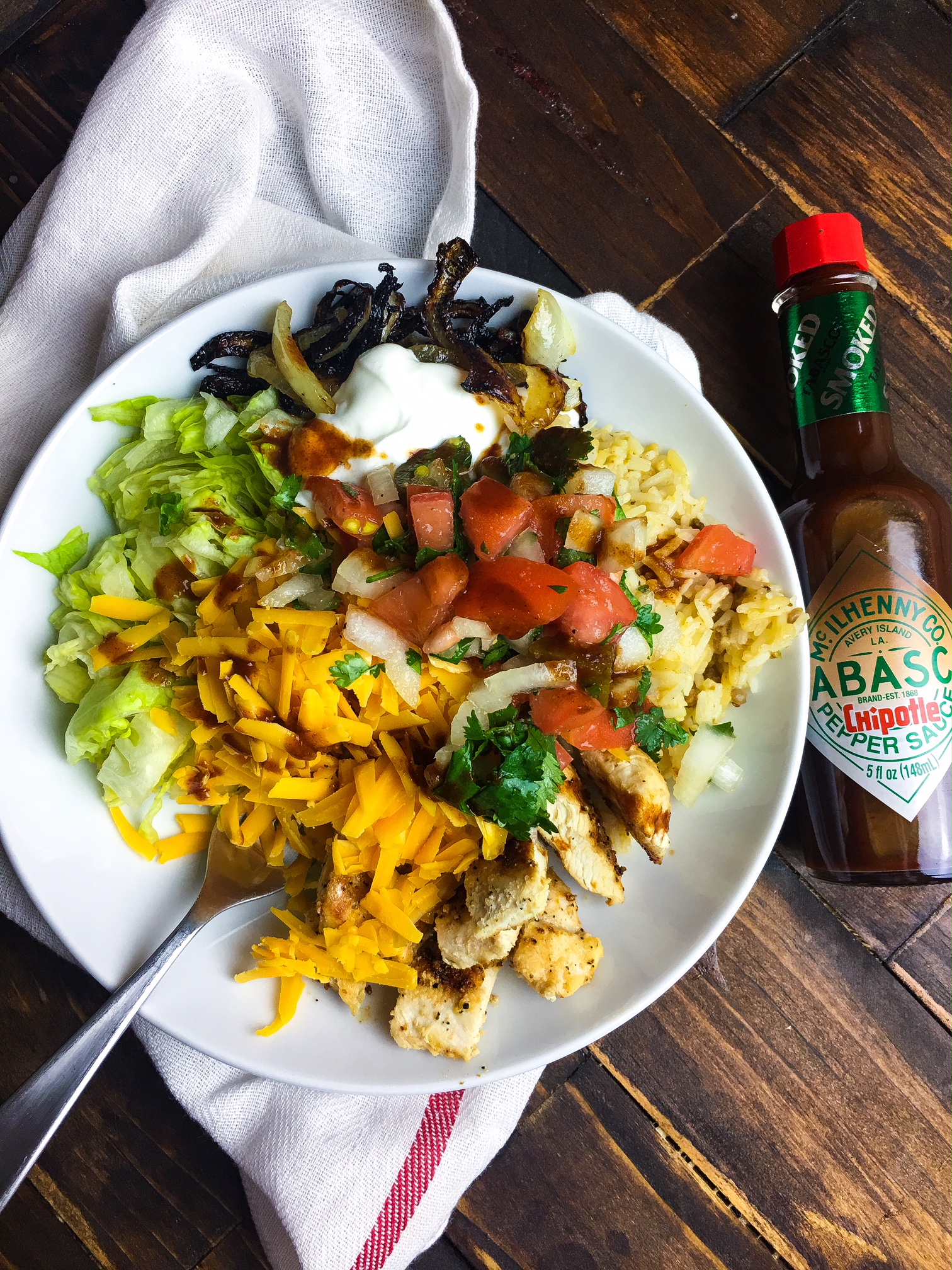 One of my favorite foods in the world are burritos. Breakfast, lunch or dinner there is a burrito for every time of the day. Obviously burritos are not going to help me on my health journey so I had to think outside of the tortilla. Burrito bowls are my go to at places like Chipotle, but I wanted to make it a little bit healthier.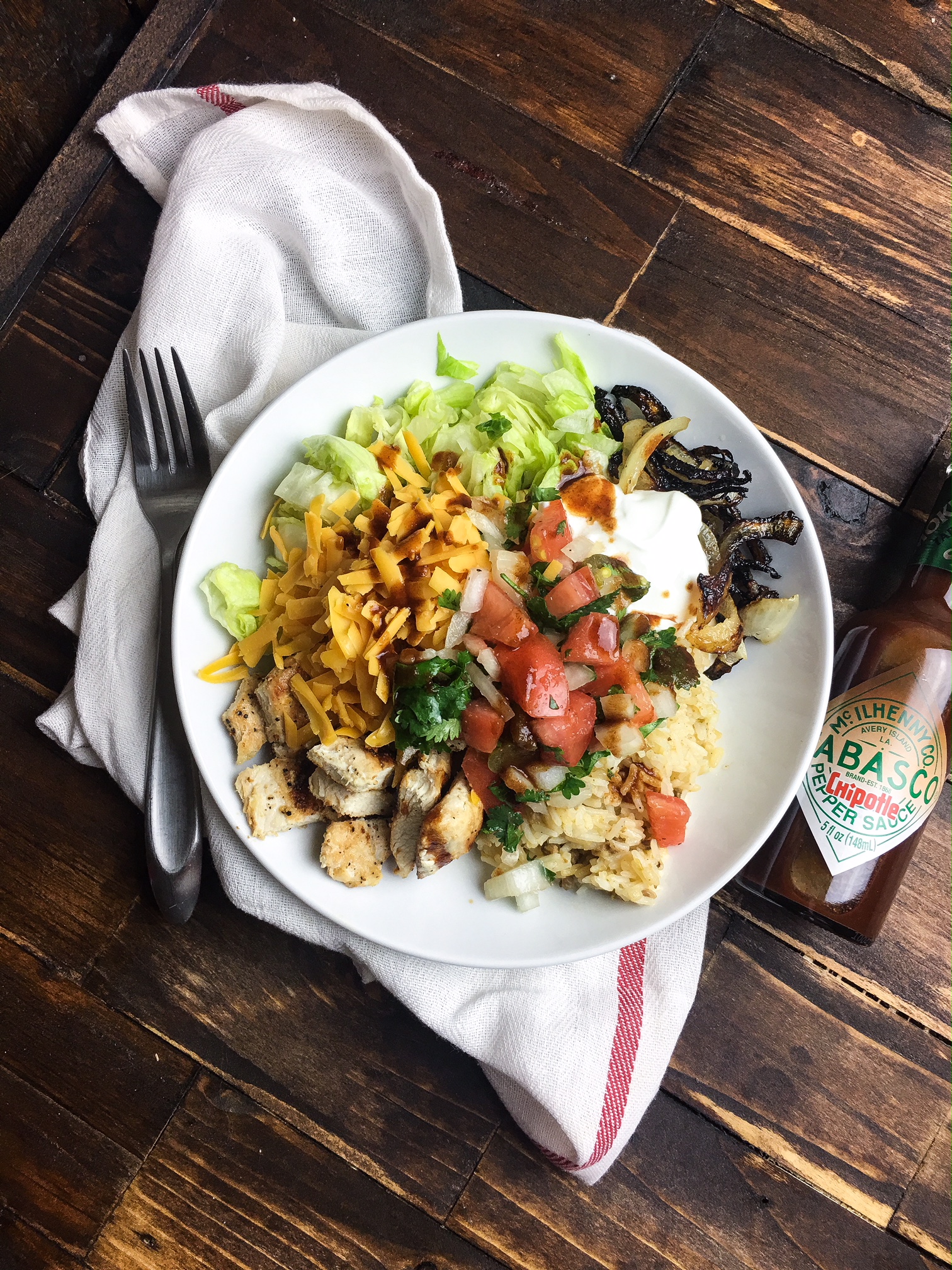 You can definitely switch out the ingredients that I used to make it even lower in calories. The most important ingredient for me is the homemade pico de gallo. I could eat this on literally anything. Yesterday I had some red pepper hummus and celery, but I topped each bite with pico because I am obsessed!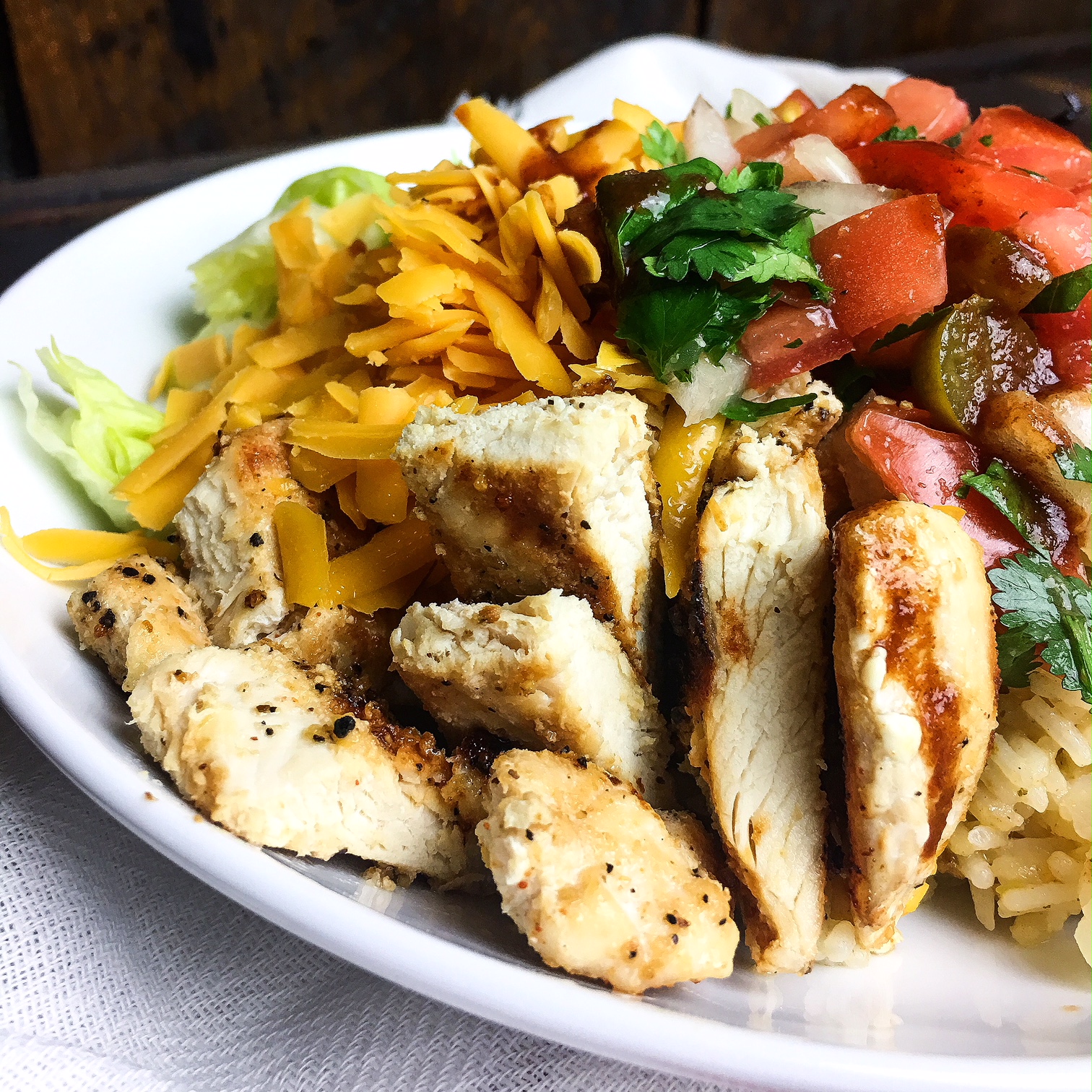 Better Burrito Bowls
Author:
Prep time:
Cook time:
Total time:
Healthier burrito bowls filled with grilled chicken and veggies!
Ingredients
1 pound chicken breast
(season with salt pepper and olive oil)
5 roma tomatoes chopped
1 small yellow onion chopped
1/2 cup of jalapenos (fresh or pickled)
1/4 cup of chopped cilantro
juice from 1 lime
salt and pepper
chopped lettuce
1 cup of basmati rice cooked and fluffed
1 more lime zested and juiced
shredded cheddar cheese
light sour cream
red onion sliced
hot sauce
Instructions
Preheat a grill or grill pan.
Mark your chicken and cook through
Cool and slice
saute the sliced red onion with a little more olive oil
Add lime zest and lime juice to the rice with a little salt and pepper
For the pico- in a bowl add the lime juice, onions, tomatoes, jalapenos, salt and pepper
To assemble your bowls-
Add lettuce and rice to a bowl
Top with chicken and onions
Spoon pico on top with a sprinkle of cheese
I love lots of hot sauce on mine and a little sour cream!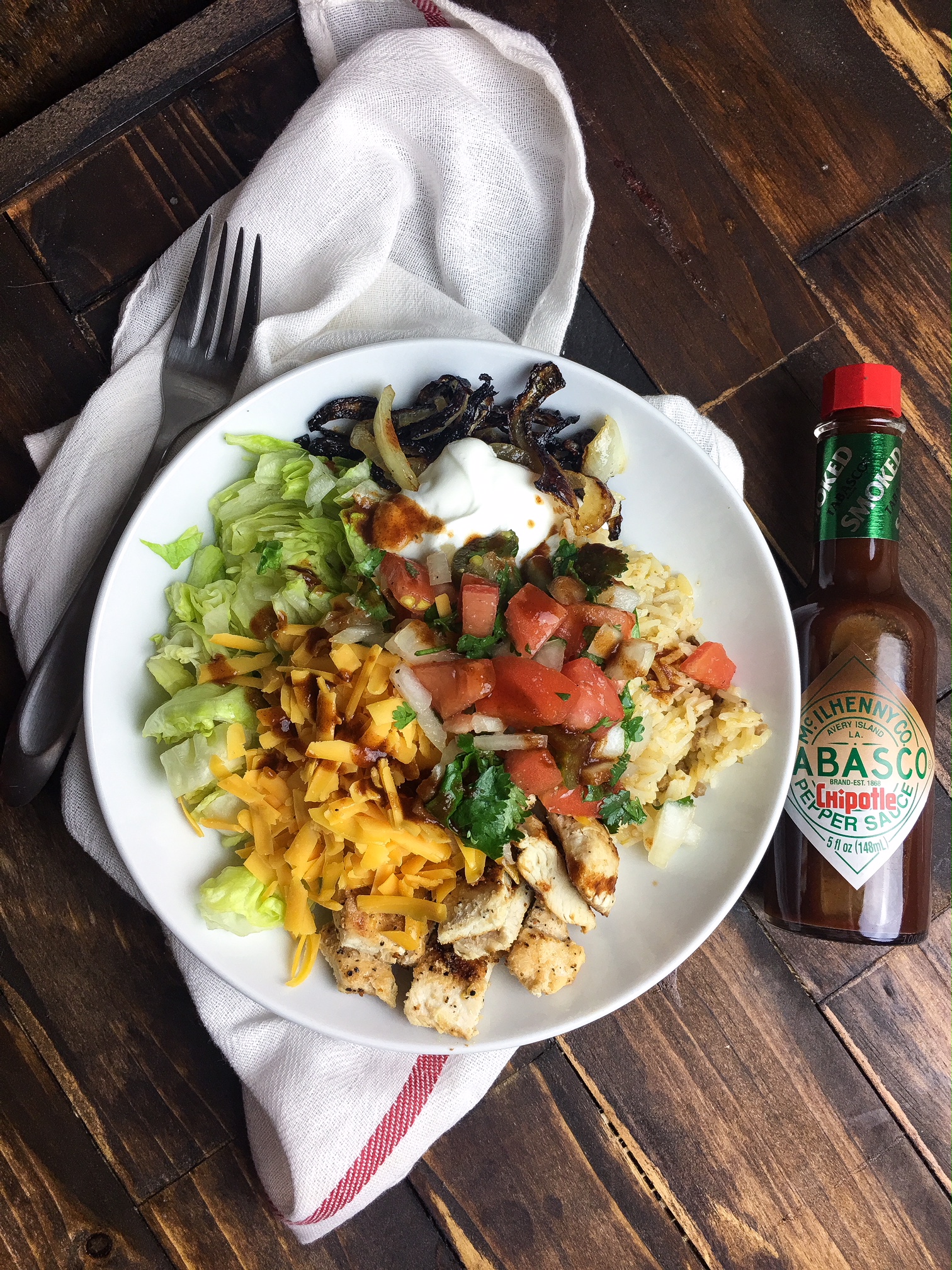 I hope you all try to make your version of a healthier burrito bowl! Happy New Year!