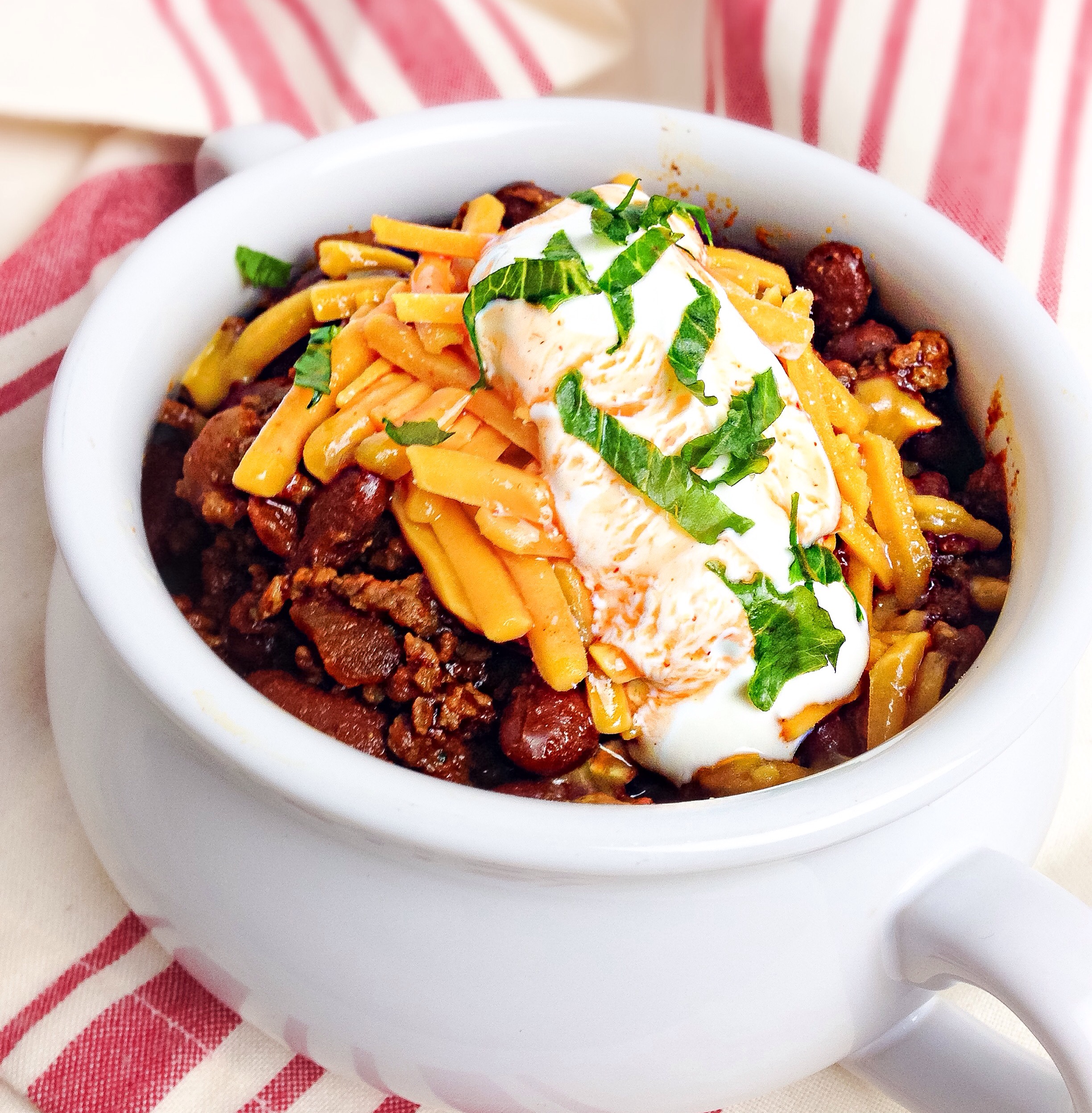 Spicy chili is one of my favorite dishes to make. It is super simple and there are always left overs. Chili leftovers are perfect for next day omelets or hashbrowns. This chili has a little bit of a twist. I usually like a more traditional borderline Italian chili. This time I changed it up and went heavy on Mexican spices. I started with lean ground beef then picked up some thinly sliced steak with light marbling. Think fajita cuts.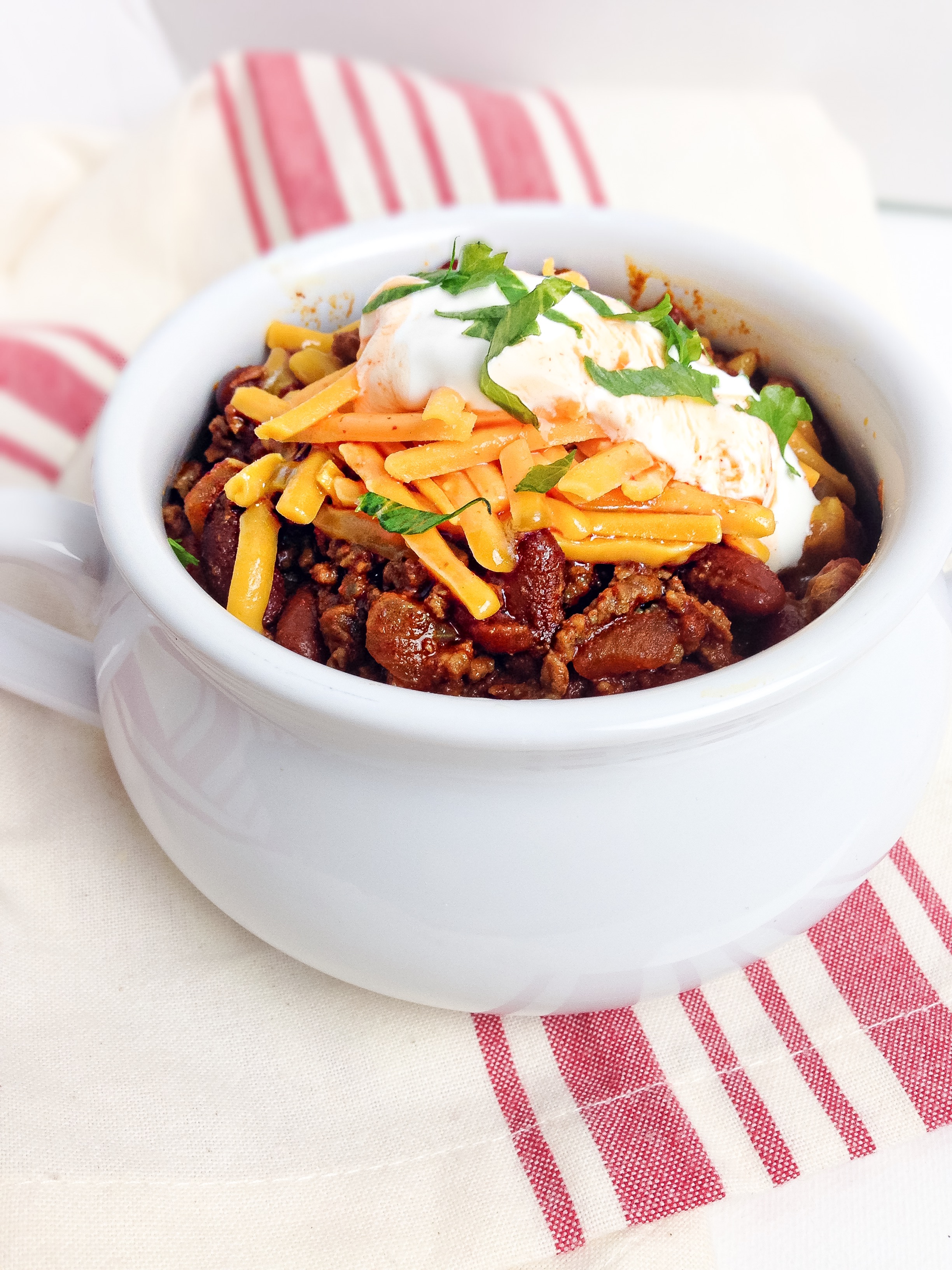 Layers of smoked paprika, chili powder, garlic powder, fresh garlic, fresh cracked pepper, cumin, cayenne pepper and fresh onion all meld together with the fats from the meat and create the best base for this spicy chili. How spicy is obviously up to you. I love my chili to be nearly on fire! I know this is going to be one of my go to meals this fall/winter. I serve mine with a crusty piece of baguette, but crackers would be equally delicious.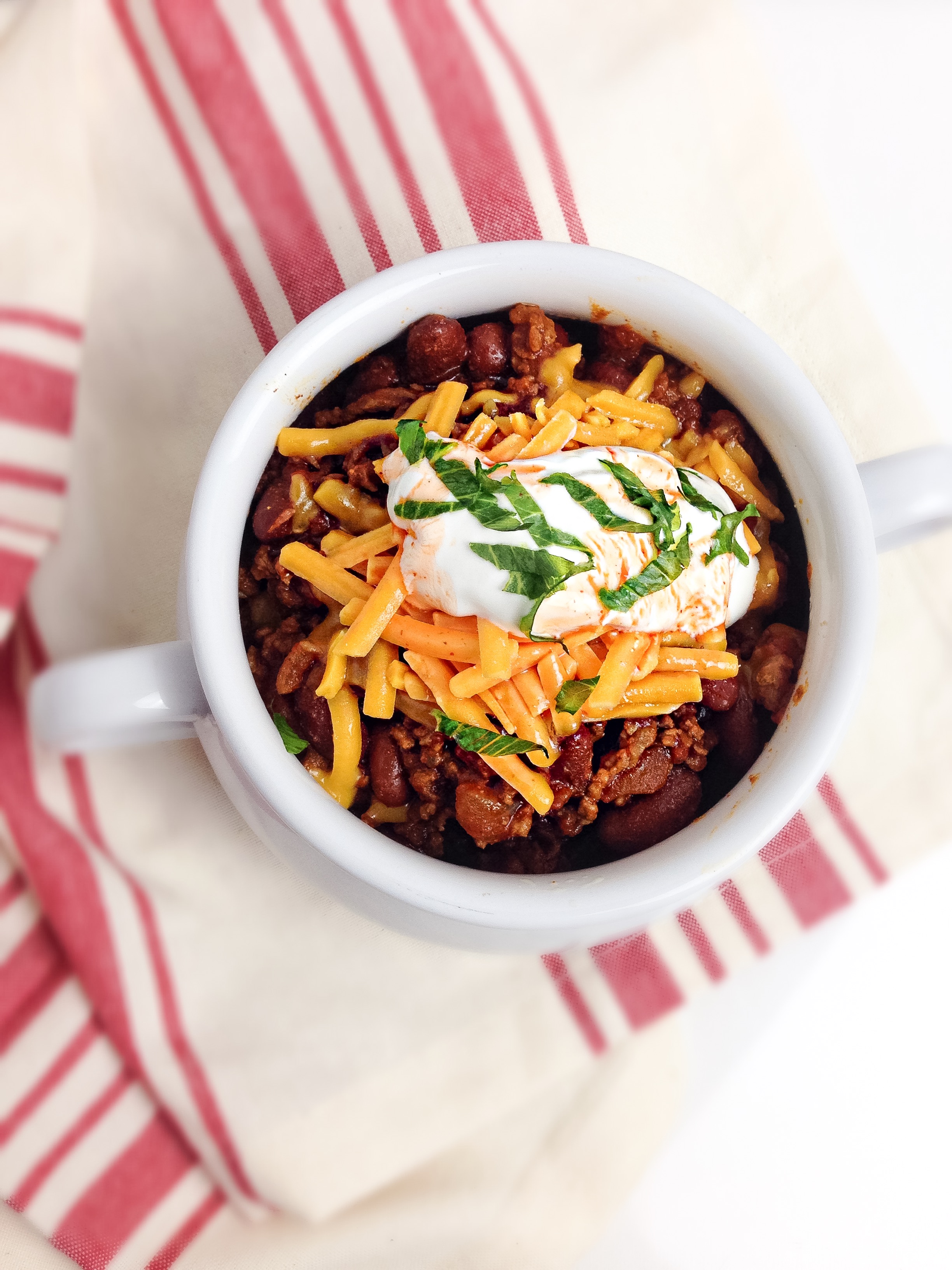 Spicy Mexican Chili
Recipe Type
:
mexican, soup/stew
Prep time:
Cook time:
Total time:
Layers of smoky spices, lean cuts of beef, juicy tomatoes and red beans come together to make this amazing Mexican chili.
Ingredients
1/2 pound of lean ground beef
1/2 pound of thinly sliced steak (fajita beef)
1 small yellow onion chopped
2 cloves of fresh garlic
1 can of light red kidney beans rinsed
1 can of diced tomatoes
1/4 cup of tomato paste
1 tbsp cayenne pepper
2 tbsp smoked paprika
1 tbsp garlic
1 tbsp cumin
1 tbsp chili powder
salt to taste
fresh cracked pepper
2 cups of beef or chicken broth
1/4 cup of hot sauce
olive oil
Instructions
In a large soup pot heat a couple tbsps of olive oil.
Cook the chopped onion and garlic until translucent.
Add the meat and cook until no longer pink.
Add in the spices.
Let cook for another 5 minutes or so until the meat is thoroughly coated.
Add the tomatoes, tomato paste, and stock.
Add the beans.
Let cook for the next 1 hour on low.
Stir every 15 minutes or so.
Add in the hot sauce, salt and fresh cracked pepper to taste.
Cook an additional 15 minutes.
The longer you cook this chili the better, but everything is done within the first hour. We are late eaters so I usually start this around 5 and let it cook over low for a few hours until we are ready to eat. This would also be great without the beans. I personally love the texture with the beans. I top mine with extra hot sauce, cheddar and sour cream. Patrick likes sour cream and chopped green onion. You can even trade out the sour cream for Greek yogurt! Yum!
I hope you try this recipe! Tag #kelliericecakes if you do!