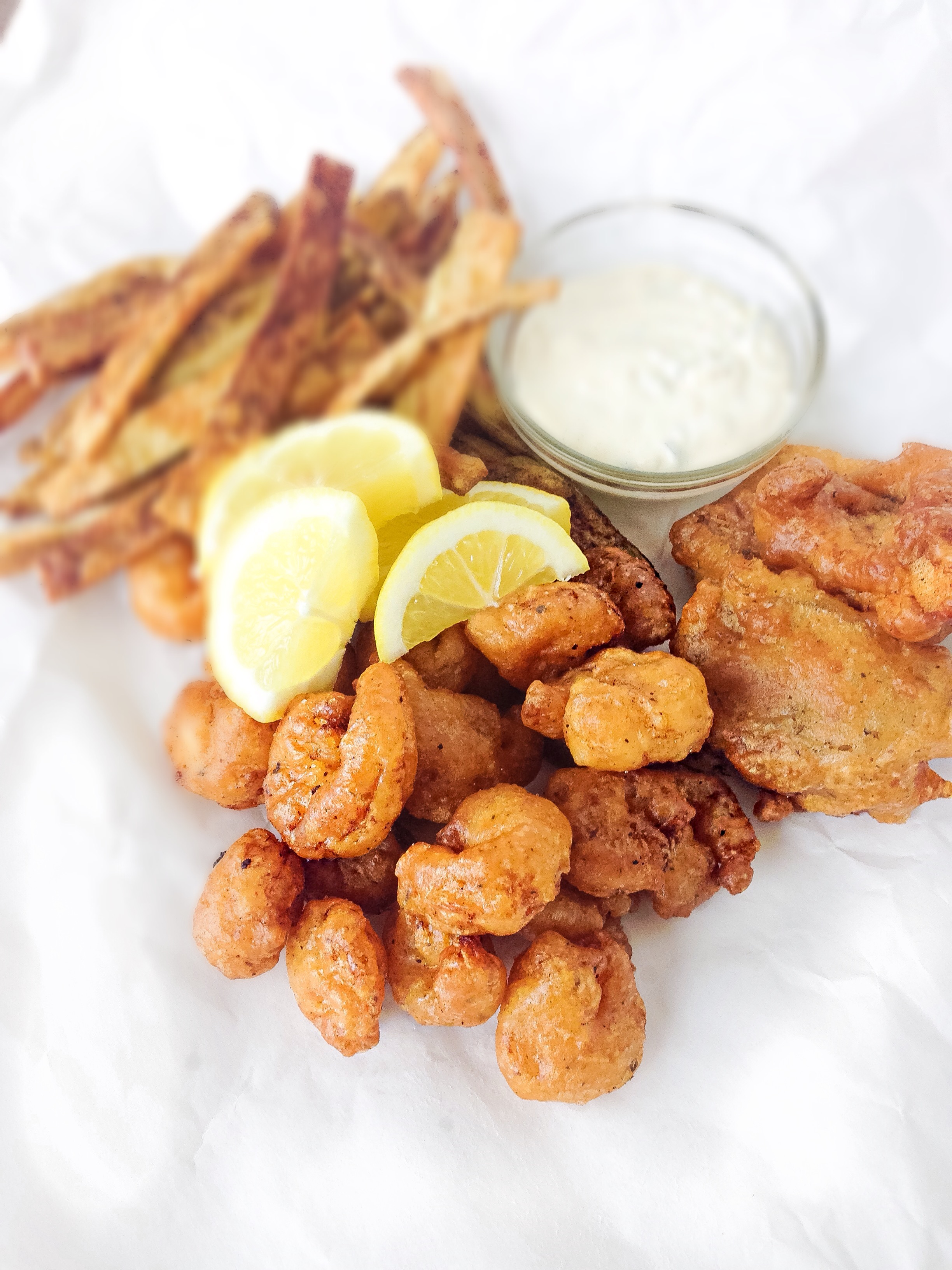 A few weeks ago we went to Tybee Island for the weekend and we stopped at the most amazing restaurant on the beach. Patrick and I have always been very fond of hole in the wall type restaurants. Places where the owner is usually on site talking to the guests and all the pictures on the wall are family photos. After a day on the beach in the sun and wind we were starving. We weren't planning on dinner for a few hours so we started searching the island for a place to have a snack. We found a really tiny beach "shack" with a large patio. We ordered a platter of shrimp and fried fish to share with a side of home made tartar sauce. I don't know if it was the beach air, the long car ride, or if these truly were the greatest bites of fish and shrimp that I have eaten.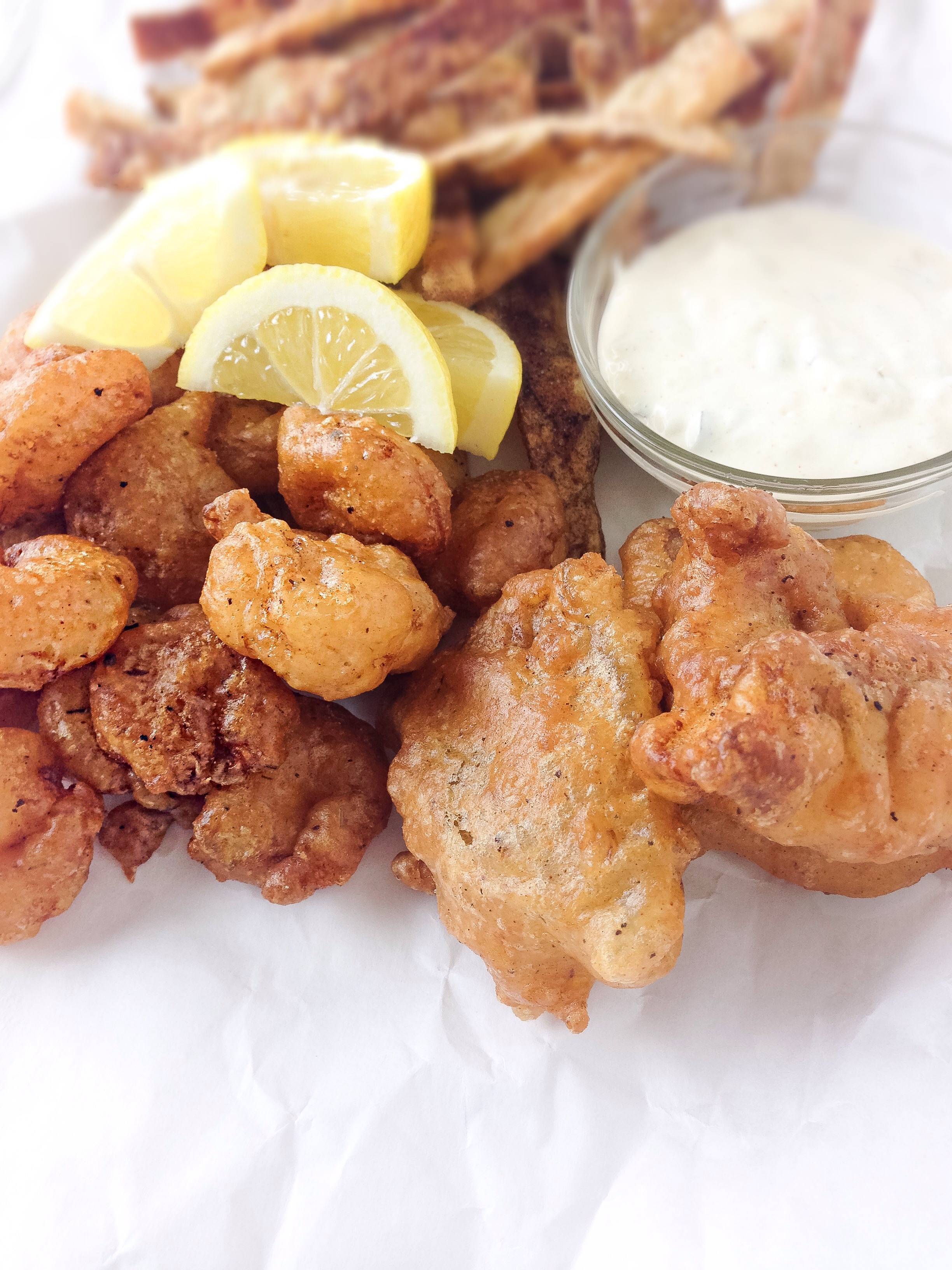 My goal was to try and recreate those fun beach memories with my own fish fry. My batter is not quite as light as the batter I had that weekend on the beach, but it is so delicious. The spicy crunch of the batter with the tender shrimp and fish on the inside. A squeeze of fresh lemon and a sprinkle of salt and you are set for an amazing meal.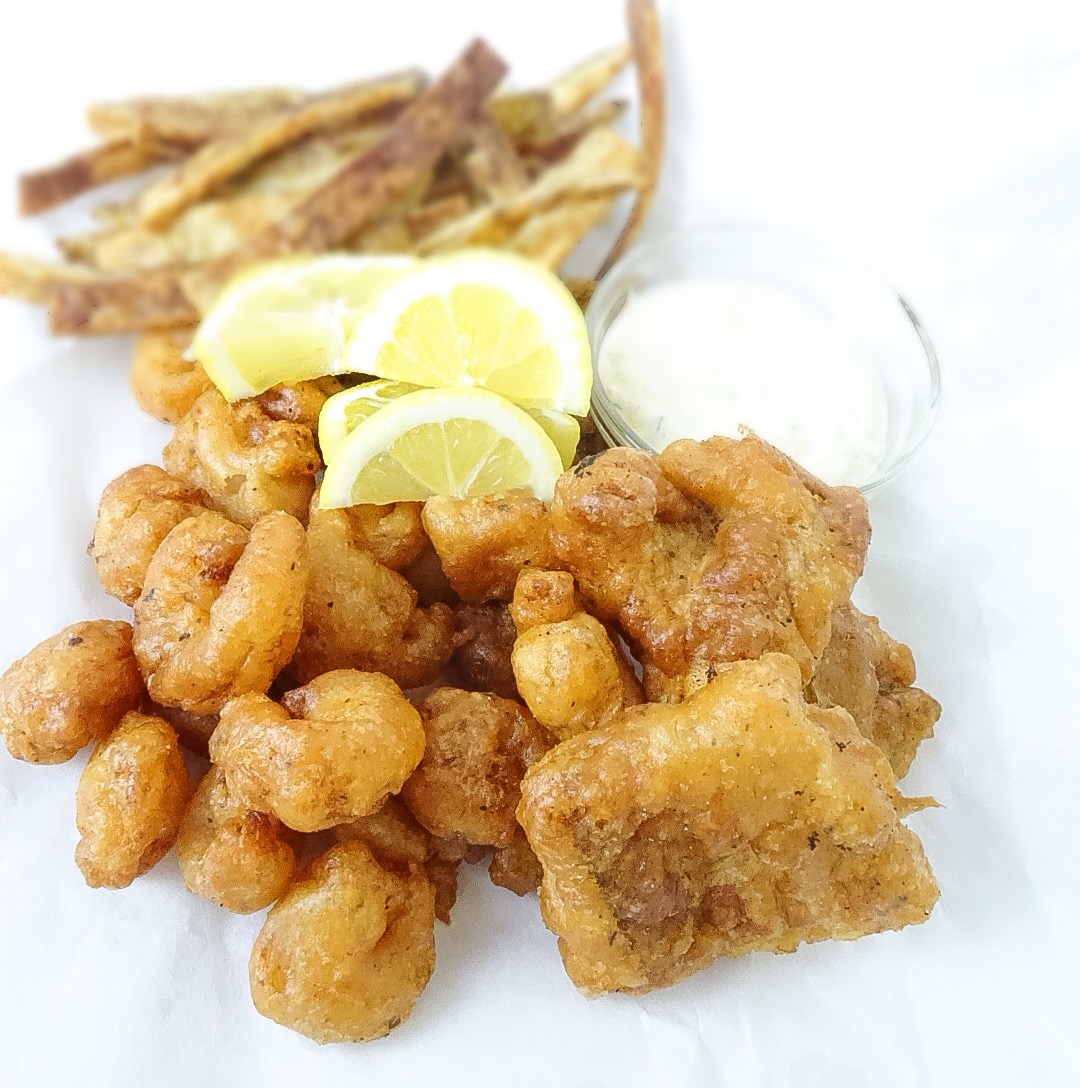 The true star of the meal is this tartar sauce. I have never really had tartar sauce with my fish in the past, but after trying it at the beach and Patrick raving about it I knew I needed to try. I am pretty impressed with my first try. If you do not like a super tart tarter sauce skip the lemon. I think I would have liked the sauce more if I had just left the fresh lemon on my fish and not added it to the sauce too.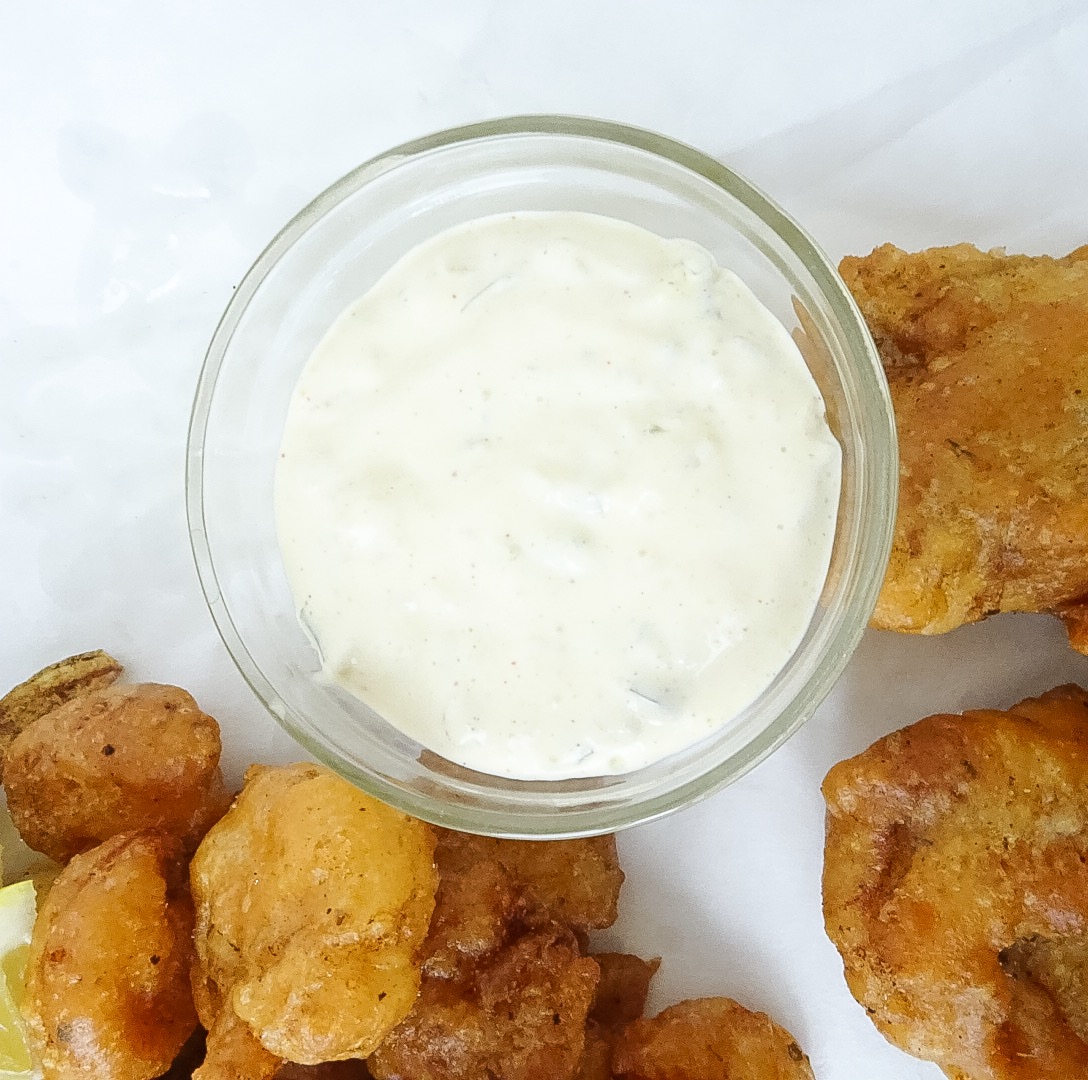 Fried Catfish and Shrimp With Cajun Spices
Recipe Type
:
Seafood, Dinner
Prep time:
Cook time:
Total time:
Lightly battered catfish and shrimp with homemade tartar sauce.
Ingredients
2 cups of AP flour
3 tbsp cajun seasoning
1 tbsp salt
1 tbsp garlic powder
1 tbsp of cayenne pepper
1 cup of panko crumbs
1 cup of milk
1 cup of water
1 pound of catfish cut into rectangles
1/2 of shrimp no shells or tails
vegetable oil for frying
For the tartar sauce:
1 cup of sour cream
1/2 cup of mayo
1/2 fresh lemon
2 tbsp of dill relish
tsp cayenne pepper
Instructions
Preheat a fryer to 350 degrees I used vegetable oil
In a bowl mix the AP flour, seasoning, panko, milk and water
Dip the fish and shrimp and lightly shake the excess batter off
Fry until golden brown
Drain on a drying rack over paper towel to keep everything crispy
Lightly salt and squeeze some fresh lemon over everything
For the sauce
Mix the sour cream, relish, mayo, pepper, and lemon (if you like it tart!)
Best served after cooling for several hours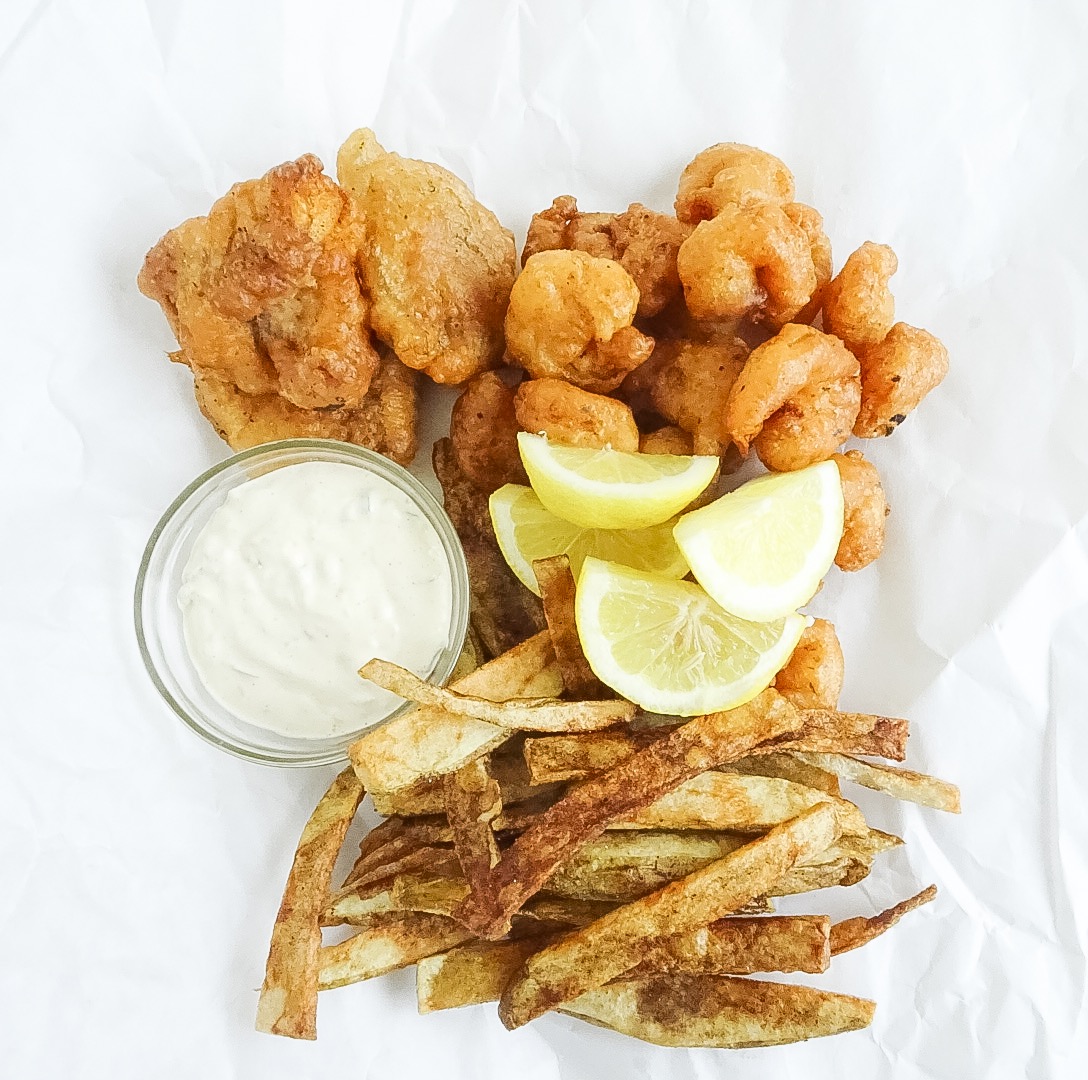 Best served on news paper or parchment paper!