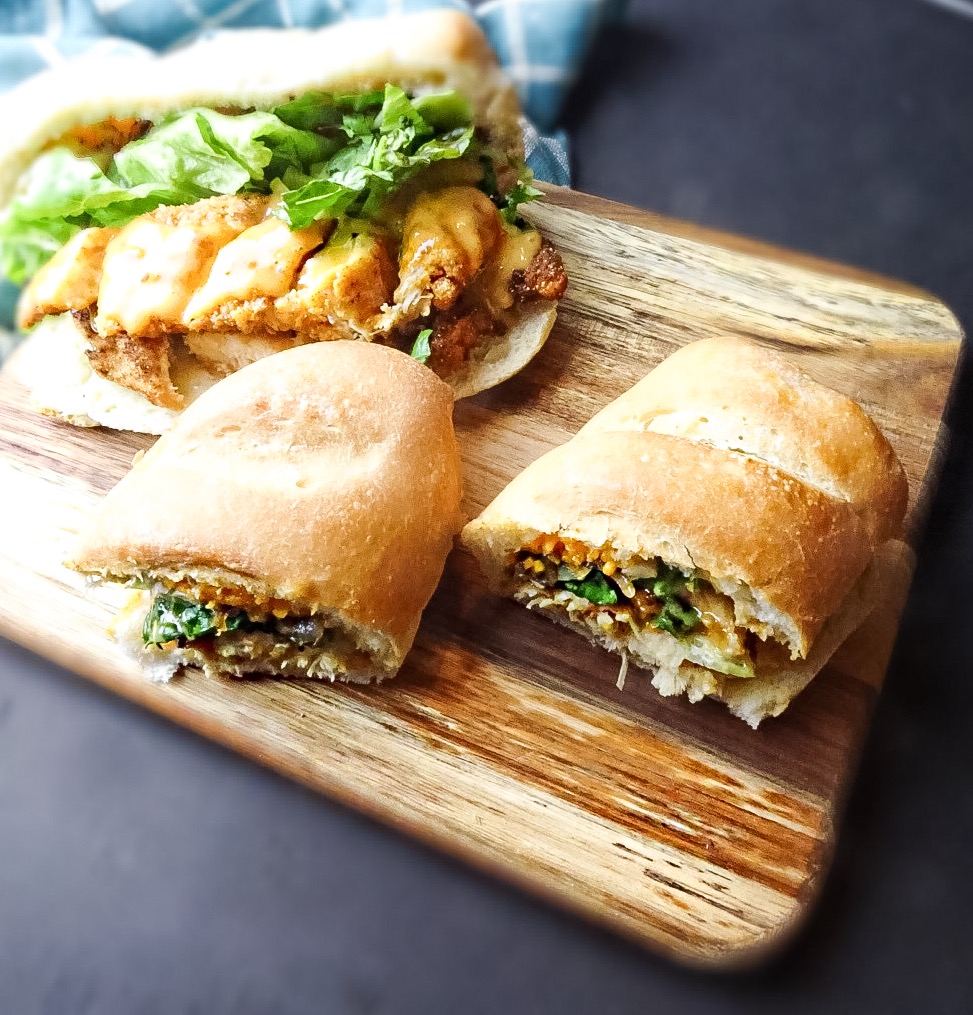 I know I know. Another FRIED CHICKEN RECIPE!? I promise this is different. You can swap the chicken out for white fish or shrimp, but we just happened to have chicken on hand. Did I mention that once a month I load up on every cut of chicken and beef I can find and freeze them all? It makes it easy to come up with different ways to cook when I have options. I usually buy my produce every few days and fish once a week, but the rest I buy in bulk for the freezer.
When I left for work I thought I was going to be making chicken pasta so I sat some chicken out to defrost. By the time I got home I was craaaaaving a po boy. We love ordering from Red Crawfish. They make these enormous po boys filled with fresh fish, sauteed peppers and onions, and lots of yum yum sauce. I still had a bag of spicy fish fry left so I cut the chicken into strips and dipped them into a mix of flour and fish fry.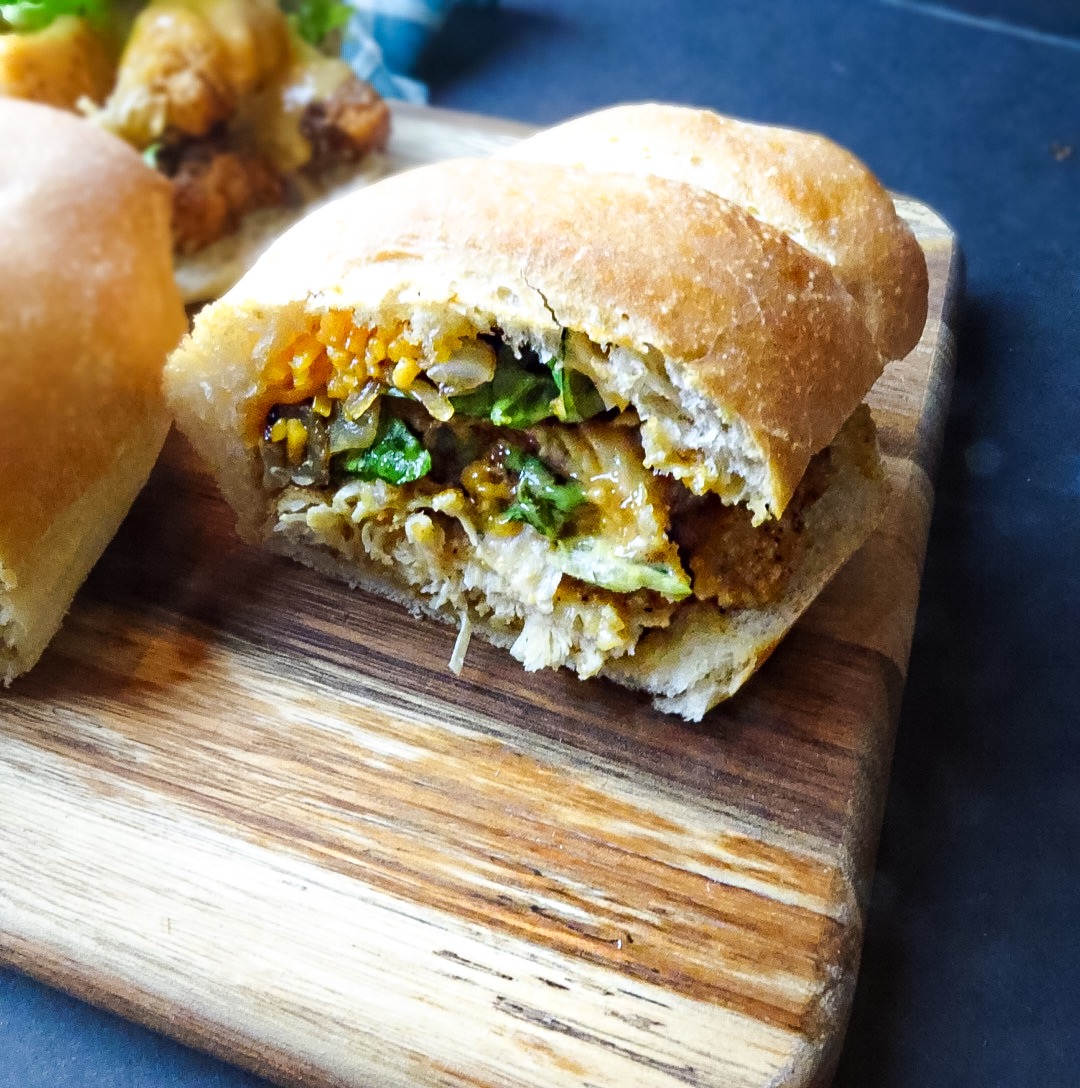 I want to start making my sub rolls from scratch, but until then I will continue to buy from the Kroger bakery. These rolls are just under 6 inches and have a beautiful crust with soft pillow-y interiors. They are perfect for these po boy sandwiches. I hollowed out the inside so I could pack in the filling without too much bread in the way.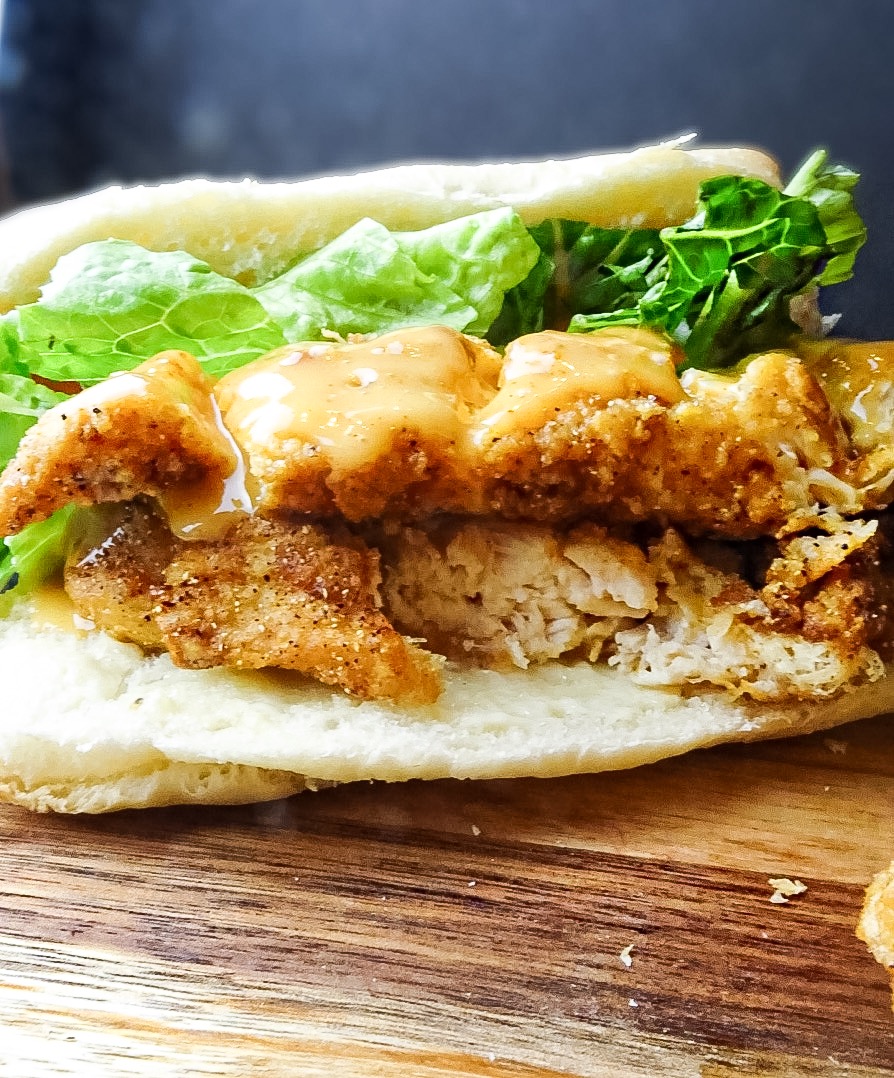 Classic Po Boys with Yum Yum Sauce
Prep time:
Cook time:
Total time:
Chicken dipped in fish fry then layered with sauteed onions, cheese, and yum yum sauce.
Ingredients
For The Sandwiches:
2 Sub Rolls
1 pound of chicken breast cut into strips
1 cup of AP flour
1 cup of spicy fish fry
1 tsp garlic powder
1 tsp salt
1 egg
Oil for frying
1 small onion sliced thin
1 cup of chopped lettuce
1/2 a cup of cheddar cheese
2 tbsp mayo
For the Yum Yum:
1 tsp garlic powder
1 tsp tomato paste
1 tsp of sugar
1/4 cup of mayo
1 tsp paprika
1 tsp of water or milk
pepper to taste
Instructions
In a deep sauce pan add oil ( enough to at least be 1/2 inch high)
Heat oil to 350 degrees.
In 1 bowl whisk the egg, in another bowl mix the flour and fish fry
Dip the chicken into the egg then into the flour mixture.
Fry until golden brown on each side. Internal temp should be around 160-165 and no longer pink in the middle.
Slice chicken for easier eating.
In a small sauce pan fry the onion slices with a drizzle of oil.
To assemble the sandwich hollow out the sub rolls and slather the top with mayo.
Line the bottom with the cheese then the chicken.
Top with onions and lettuce.
For the Yum Yum:
Mix together the mayo, garlic, tomato paste, paprika and sugar.
Add the water or milk to desired consistency.
Pepper to taste.
Drizzle a little yum yum sauce (and hot sauce if you want!)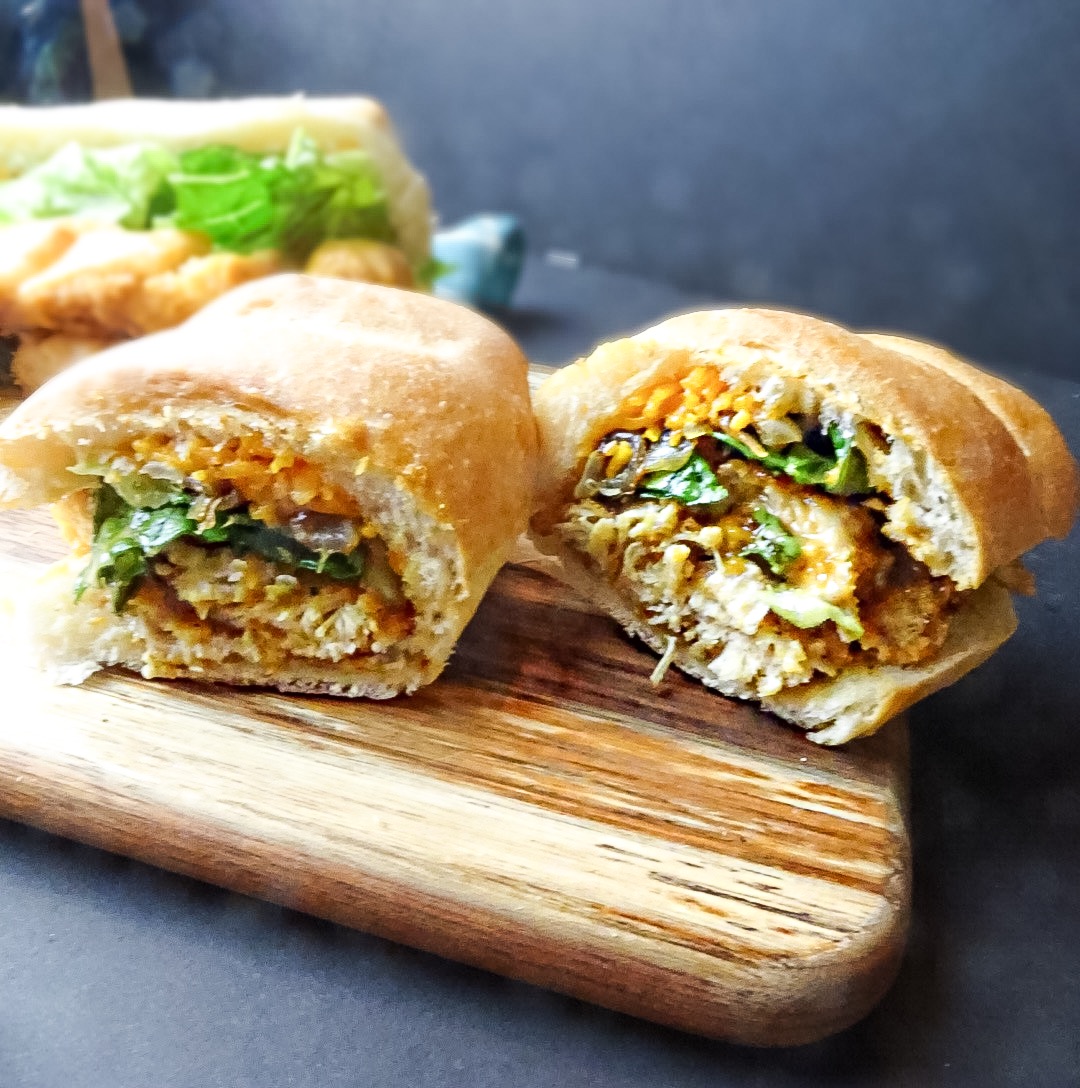 If I can't make it to my favorite restaurant for some yummy po boys this is definitely the next best thing. Not to mention they are SO easy and quick for a week night dinner!