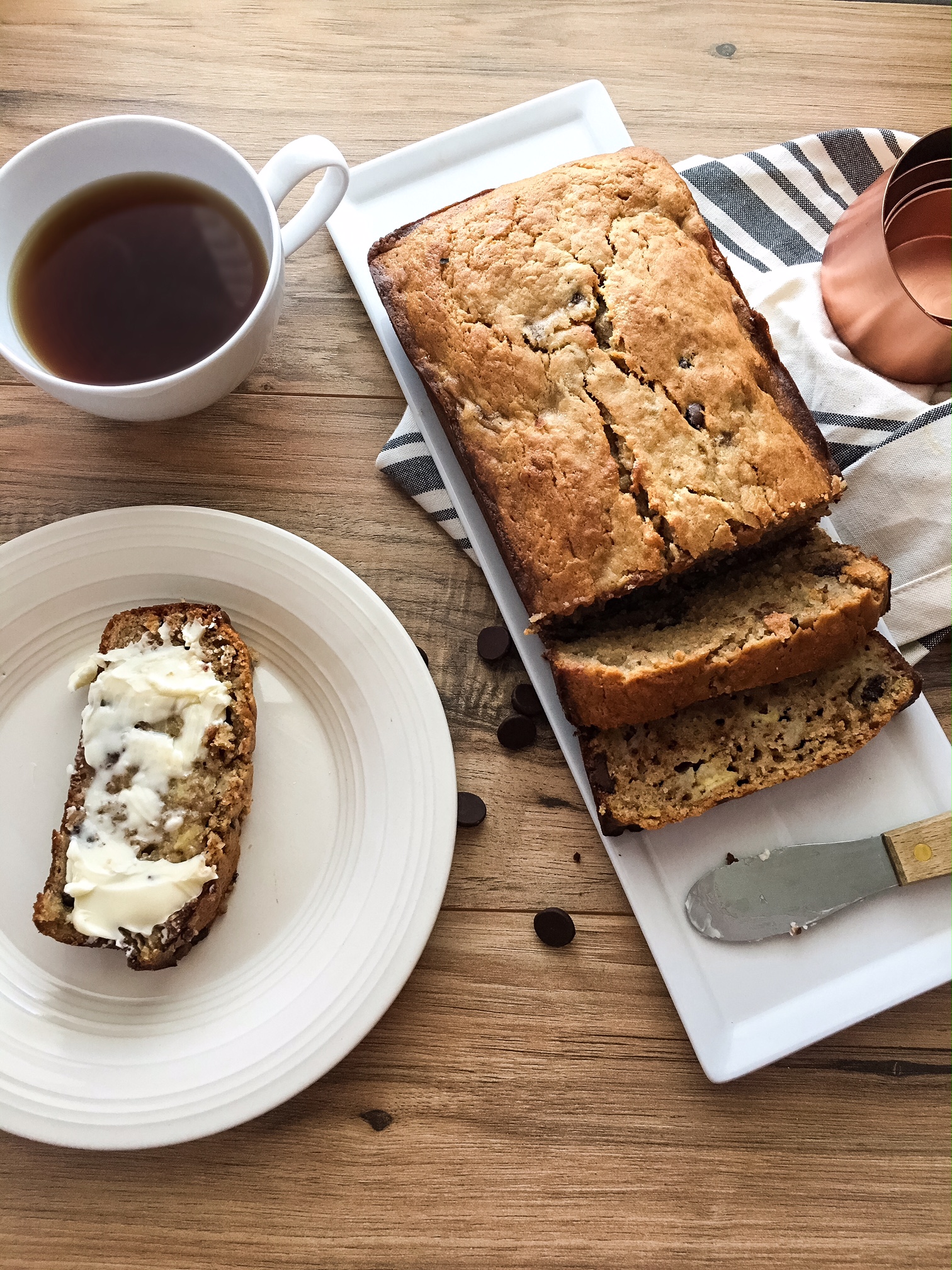 Something about this time of year always has me craving banana bread. It probably has something to do with the fact that I always try and increase my fruit and veggie intake at the beginning of the year. This year we are going to try out whole 30. I am excited to really clean up our diets and detox, but I'm not thrilled about giving up dairy.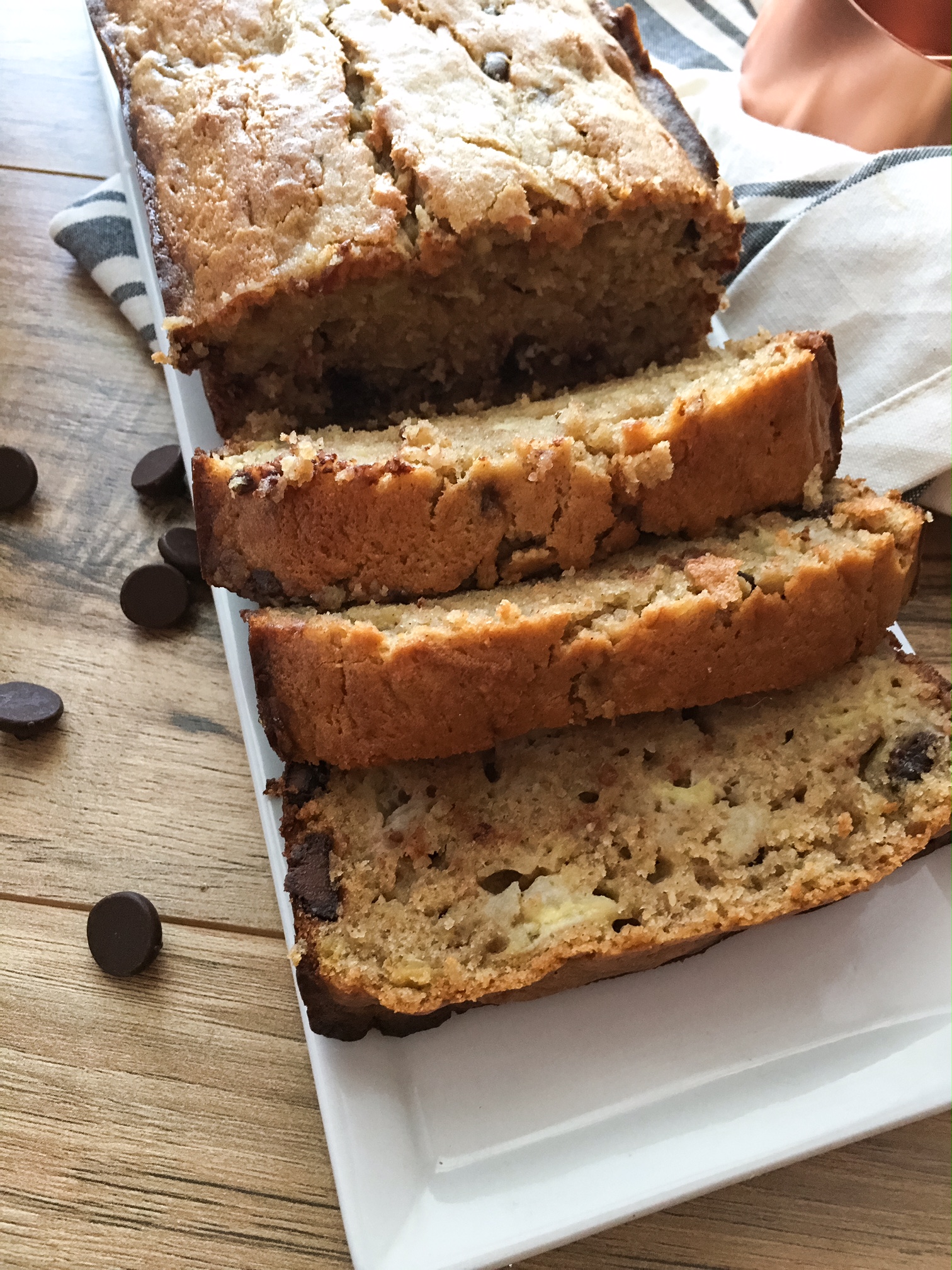 You can obviously skip the dark chocolate to reduce the sugar in this recipe, but I love the way the chocolate melts into the bread. My favorite way to enjoy this bread is toasted with a little butter. There are not a lot of ingredients. I tried to make it as much about the bananas as possible.
Since this bread is so focused on the bananas you end up with a really moist treat. Nothing is worse then a piece of dry breakfast bread. I think next time I might swap the chocolate out for raisins and pecans.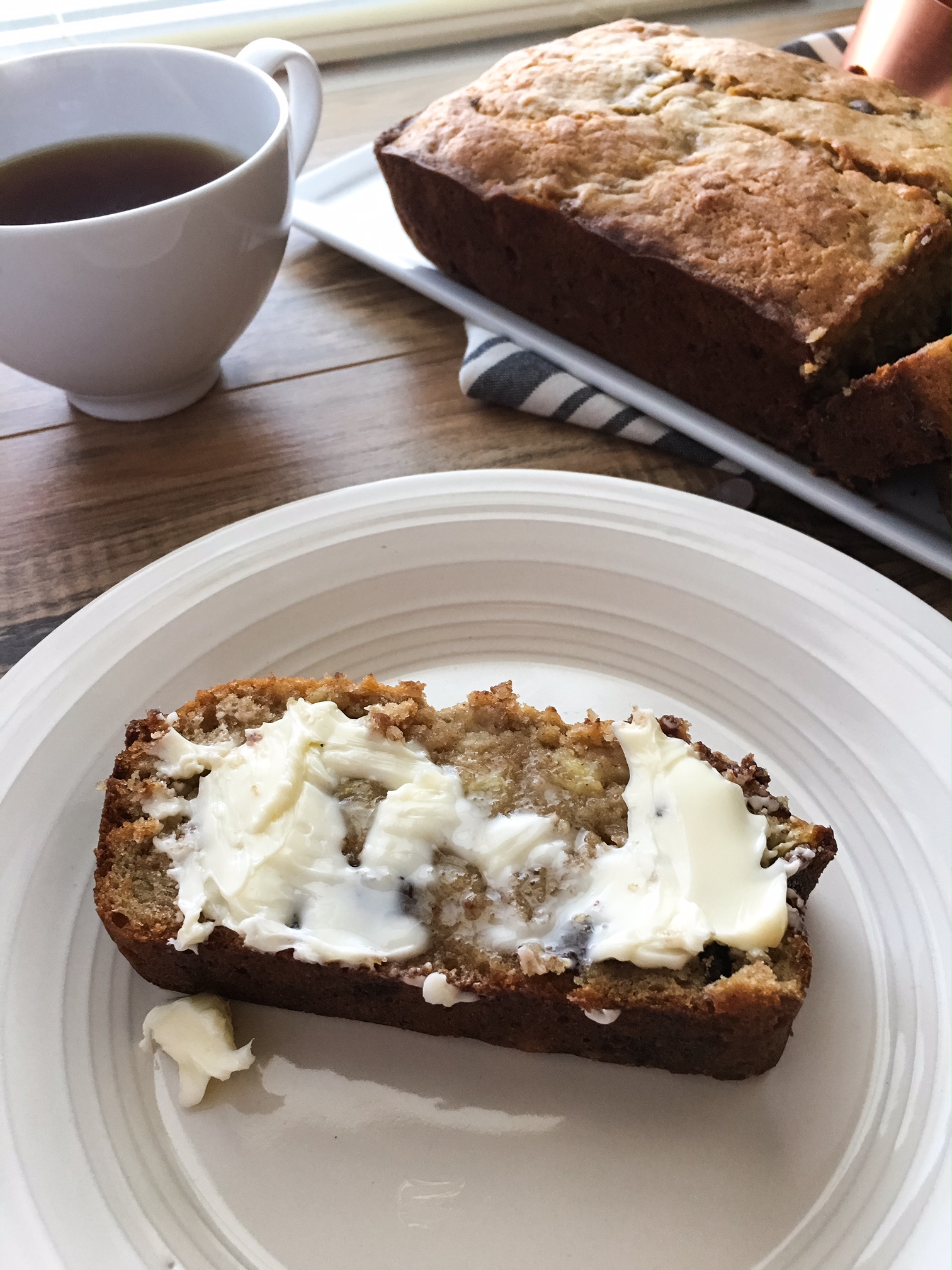 Banana Bread With Dark Chocolate
Recipe Type
:
Breakfast Bread
Prep time:
Cook time:
Total time:
Dark Chocolate Banana Bread
Ingredients
1 cup brown sugar
3-4 bananas
3/4 cup of sour cream
2 eggs room temp
1/2 stick of salted butter room temp
1 1/4 cup of AP flour
1/2 tsp of baking soda
1/2 cup of dark chocolate
Instructions
Preheat the oven to 350 degrees.
Cream together the butter, sugar and eggs.
Add in the sour cream.
Add the flour and baking soda.
Once everything is combined (Do not over mix)
Add in the bananas.
Very lightly mix.
I like chunks of banana in mine.
Fold in dark chocolate.
Bake for 30-40 minutes or until center is set and bread is golden brown.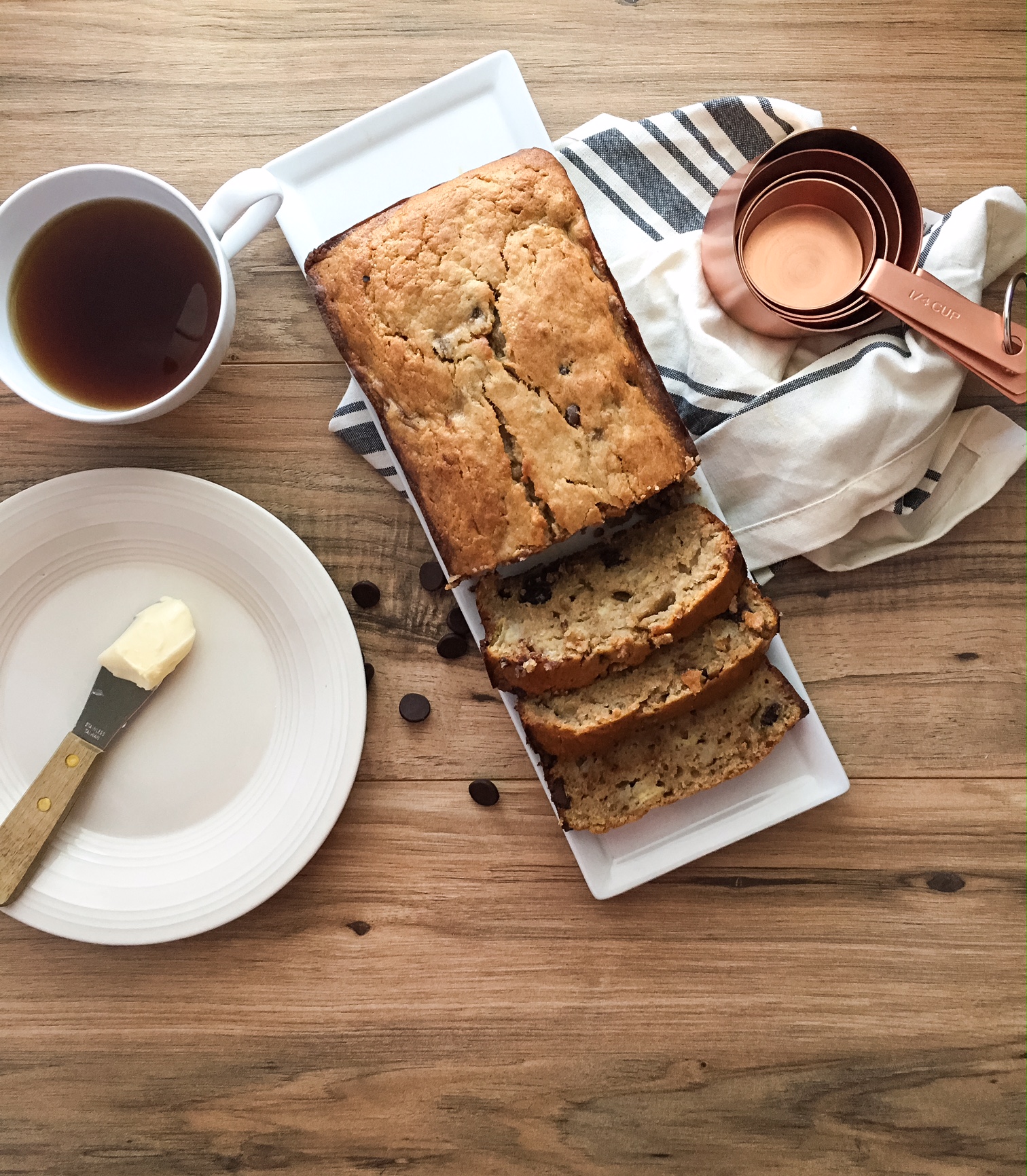 Enjoy!