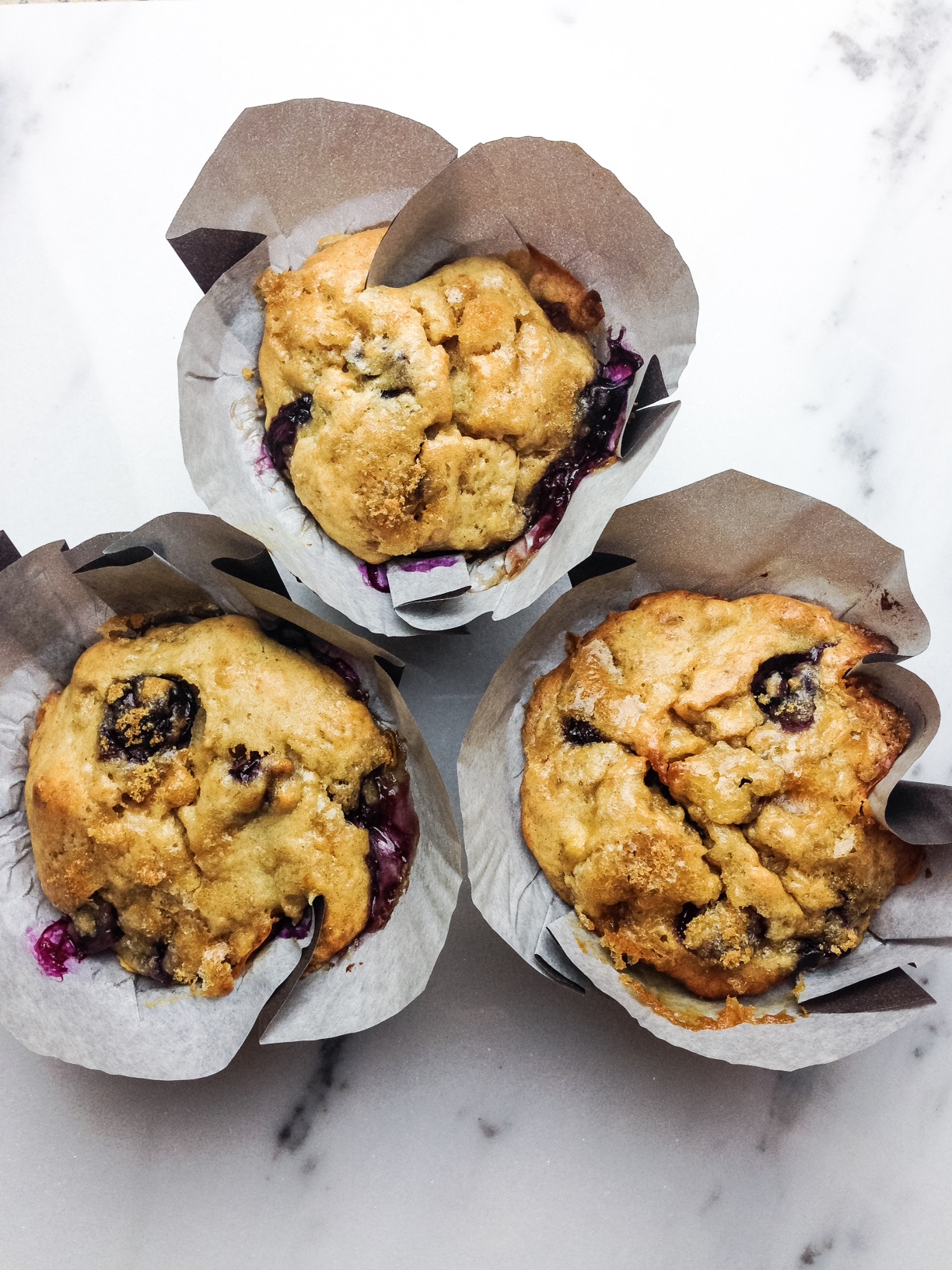 If you don't follow FeedFeed on instagram you may not know about their contest partnership with Bob's Red Mill. I entered these muffins a few weeks ago, not really thinking twice, and yesterday I was given the news that I am a finalist! There are so many great bloggers in the running. I am just grateful to have been in the running.
If you want to vote for these muffins click here!
Last night I was on my blog looking for the recipe so I could share with a friend and I realized that I never posted this recipe!!! I cannot even believe it. This is my favorite muffin recipe and some how I just missed sharing the goodness with everyone!
So here it is! My go to Blueberry Banana Muffin Recipe!
Blueberry Banana Muffins (Plus I am a finalist!!!)
Prep time:
Cook time:
Total time:
Banana brown sugar muffins with bursts of fresh blueberry in every bite!
Ingredients
4 ripe smashed bananas
1 cup of fresh blue berries
1 1/2 cups of brown sugar
3 tbsp melted butter
1 tbsp vanilla extract
1 egg
1 1/2 cups of AP flour
1/2 tsp salt
1/2 tsp baking soda
1 tsp cinnamon
extra brown sugar for topping
Instructions
Mix the banana, vanilla and butter.
Add in the egg.
Do not over mix.
Stir in the sugar and cinnamon.
Add in the flour, salt, baking soda slowing folding everything together.
Finish by adding in the blueberries.
Do not over mix. Over mixing will make for a tough muffin.
Preheat the oven to 350.
Add the mix to a muffin tin.
I found these great parchment wraps at publix that give the muffin enough room to expand over the tin.
Top each with brown sugar.
Bake for 20 minutes of until golden brown.
I hope you enjoy these! Don't forget to vote! Voting is open until March 23rd at 1pm!