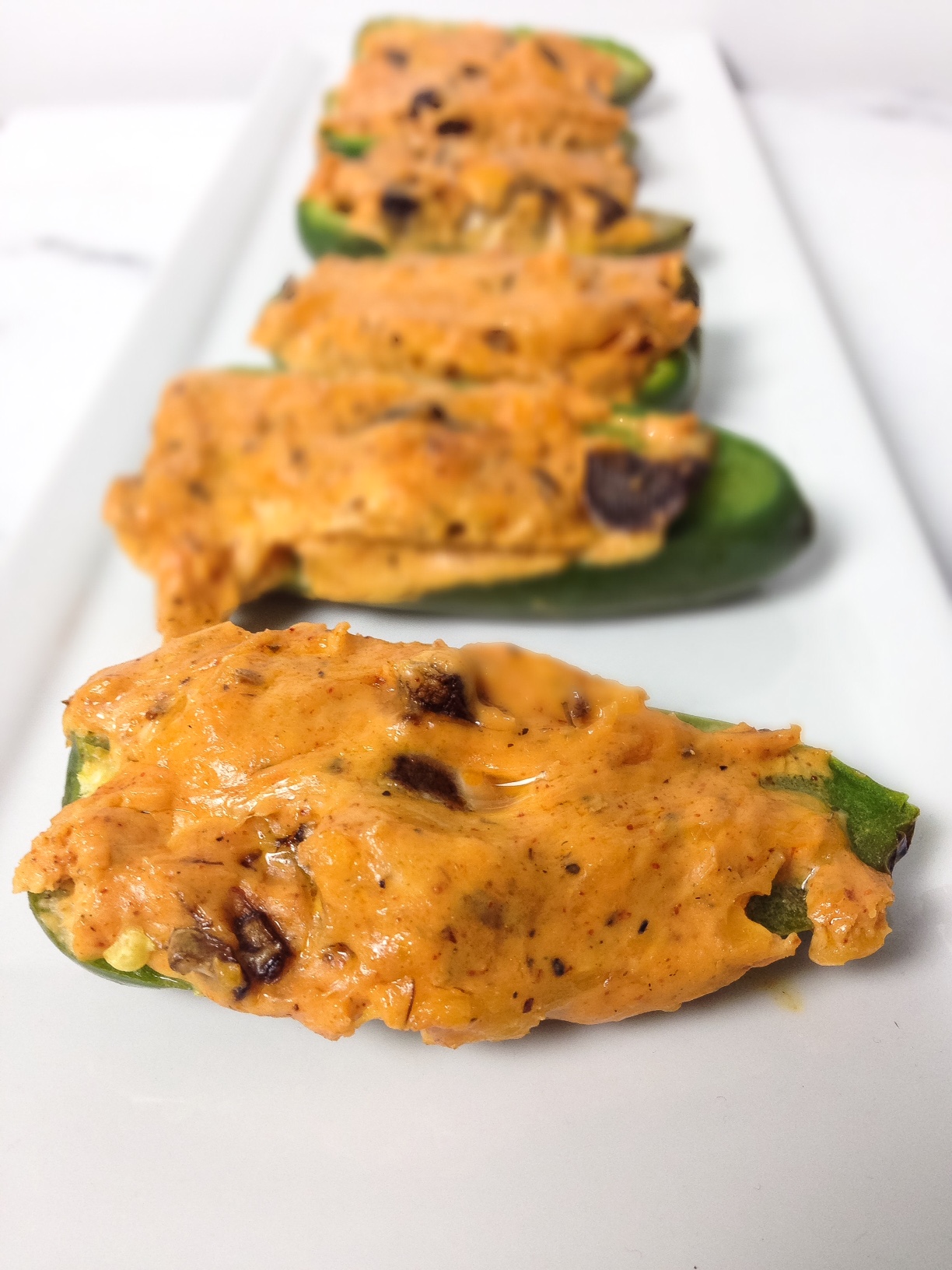 After a month of low carb meals I was running out of options. Our daily feast of chicken and broccoli was getting a little dull. I still wanted to keep the meal low carb, but I didn't want to sacrifice flavor.
Then I started dreaming about this place in down town Atlanta that makes cream cheese, cheddar, smoked pork fried jalapeno bites. Instead of pork I subbed mushrooms and I grilled everything since I am trying not to eat fried.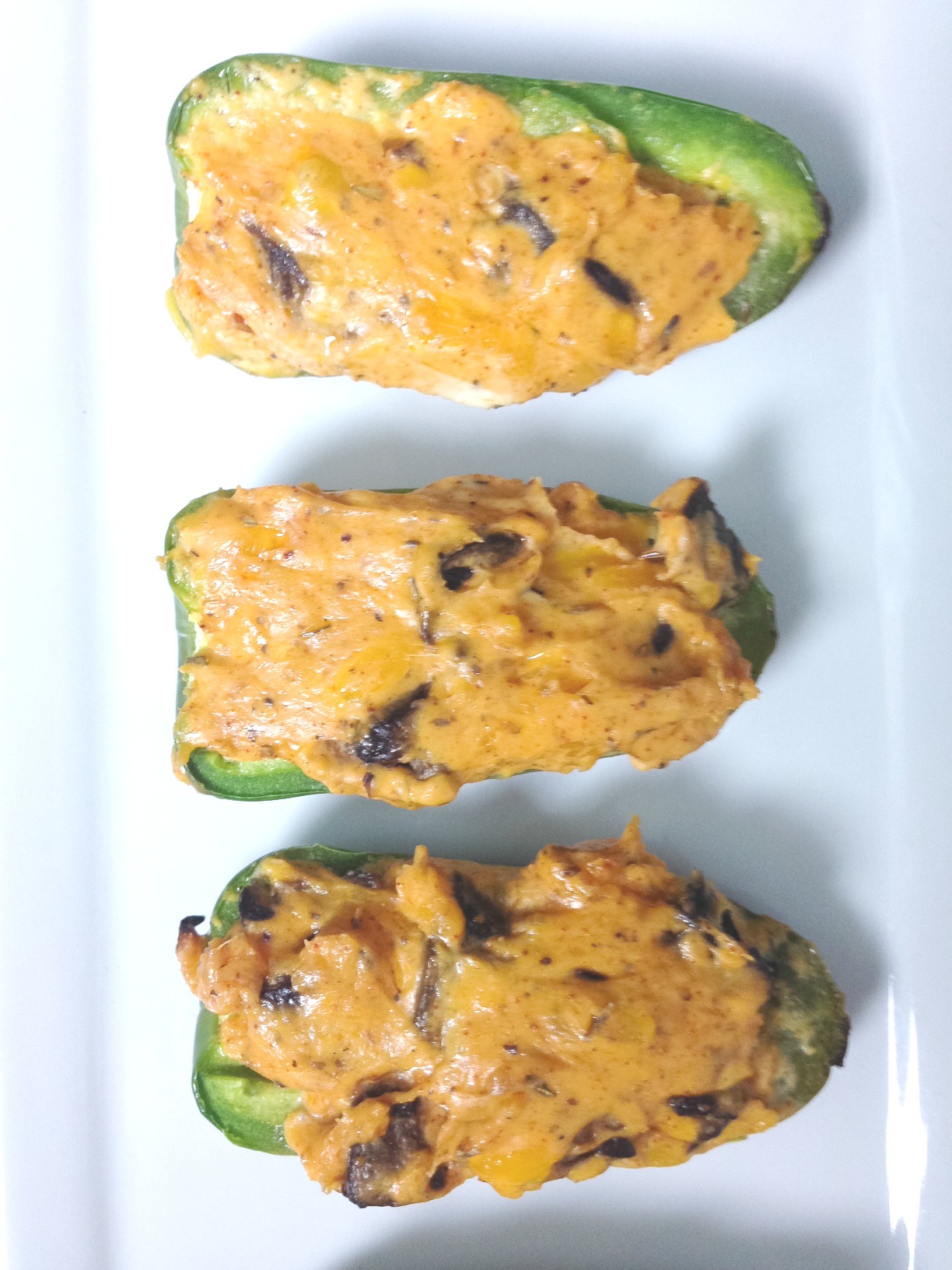 These poppers will melt in your mouth. So full of cheesiness and I added some blackening seasoning to kick up the flavor.
When you prep your jalapenos I highly recommend removing all seeds and ribbing. I love my food spicy, but the blackening seasoning is already going to up the heat level.
Grilled Stuffed Jalapeno Poppers
Prep time:
Cook time:
Total time:
Grilled jalapenos stuffed with cheddar, cream cheese and mushrooms.
Ingredients
6 medium jalapenos, halved and cleaned
4 oz low fat cream cheese
1 cup of low fat shredded cheddar cheese
1 tbsp blackening seasoning
1/4 cup chopped bella mushrooms
Instructions
Preheat the grill (or the oven at 400)
Mix together cream cheese and cheddar.
Microwave for 30 seconds until the cream cheese is smooth.
Add the mushrooms and seasoning.
Mix then fill each jalapeno half.
I made a foil packet and lined the jalapenos inside.
This will help even out the heat and make sure the peppers are thoroughly cooked.
Grill for 20 minutes checking to make sure they do not burn or roast for 15 minutes.
Perfect for a side or your next family BBQ!