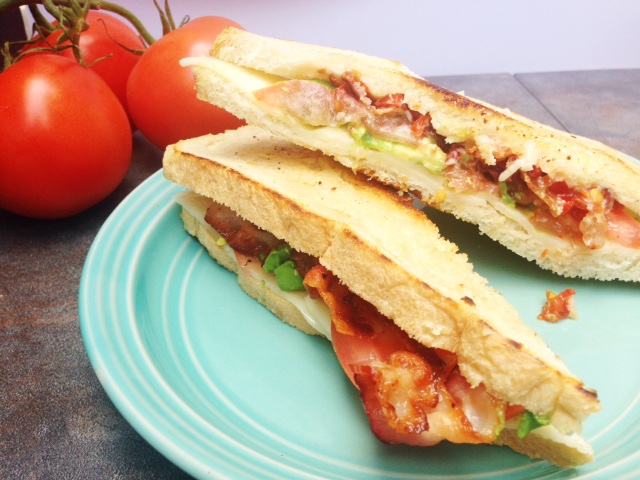 Sometimes you just need to smash some avocado. In celebration of my new (improved) website I wanted to share something delicious. Something cheesy, covered in bacon, and spiced up with Wickles relish. This is not a sponsored post. I just LOVE Wickles. When I was shopping today I came across the spicy relish and knew I wanted to make something ASAP. This is what appeared shortly thereafter.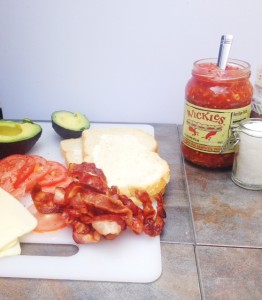 What you need:
Your favorite sandwich bread
6 slices of crispy bacon
Once sliced vine ripened tomato
Ripe avocado
4 slices of havarti cheese
Wickles Relish
Mayo
salt and pepper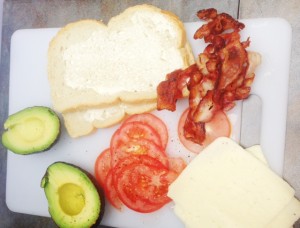 How to make it:
    Butter 4 pieces of sourdough bread, mine is from publix bakery. Heat your frying pan to over a medium flame and add the bread 2 pieces at a time. Top bread with havarti and leave in pan until the cheese starts to melt. Set bread to the side to cool. Cut your avocado in half and scoop onto 2 pieces of bread. I used a fork to smash the avocado lightly. Add mayo, salt, and pepper to your liking. I used about a tsp of mayo and liberally seasoned. Top with tomatoes, bacon, and about a tsp of the relish.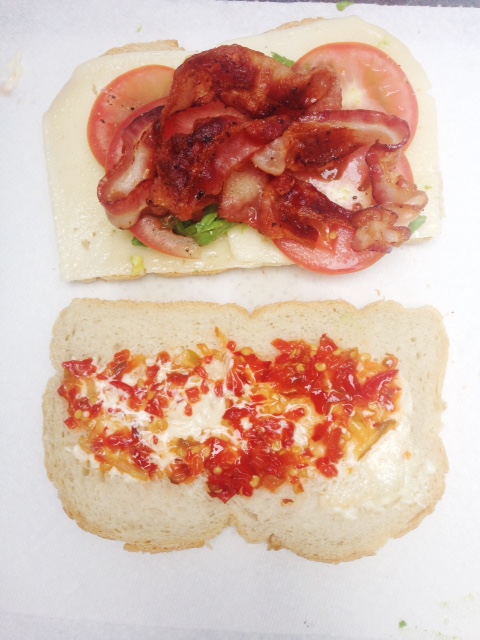 Press your 2 sides together. Cut and serve! Makes 2 servings. Prepare to fall in love!