If you live anywhere near a Sprouts farmers market you definitely need to download their app. We discovered recently that you can do all your shopping on the app to make a list or have everything delivered! Since I am currently obsessed with fresh lemon and herbs we have been going to the store every few days. This recipe takes everything I love about summer and pulls it together in this awesome appetizer!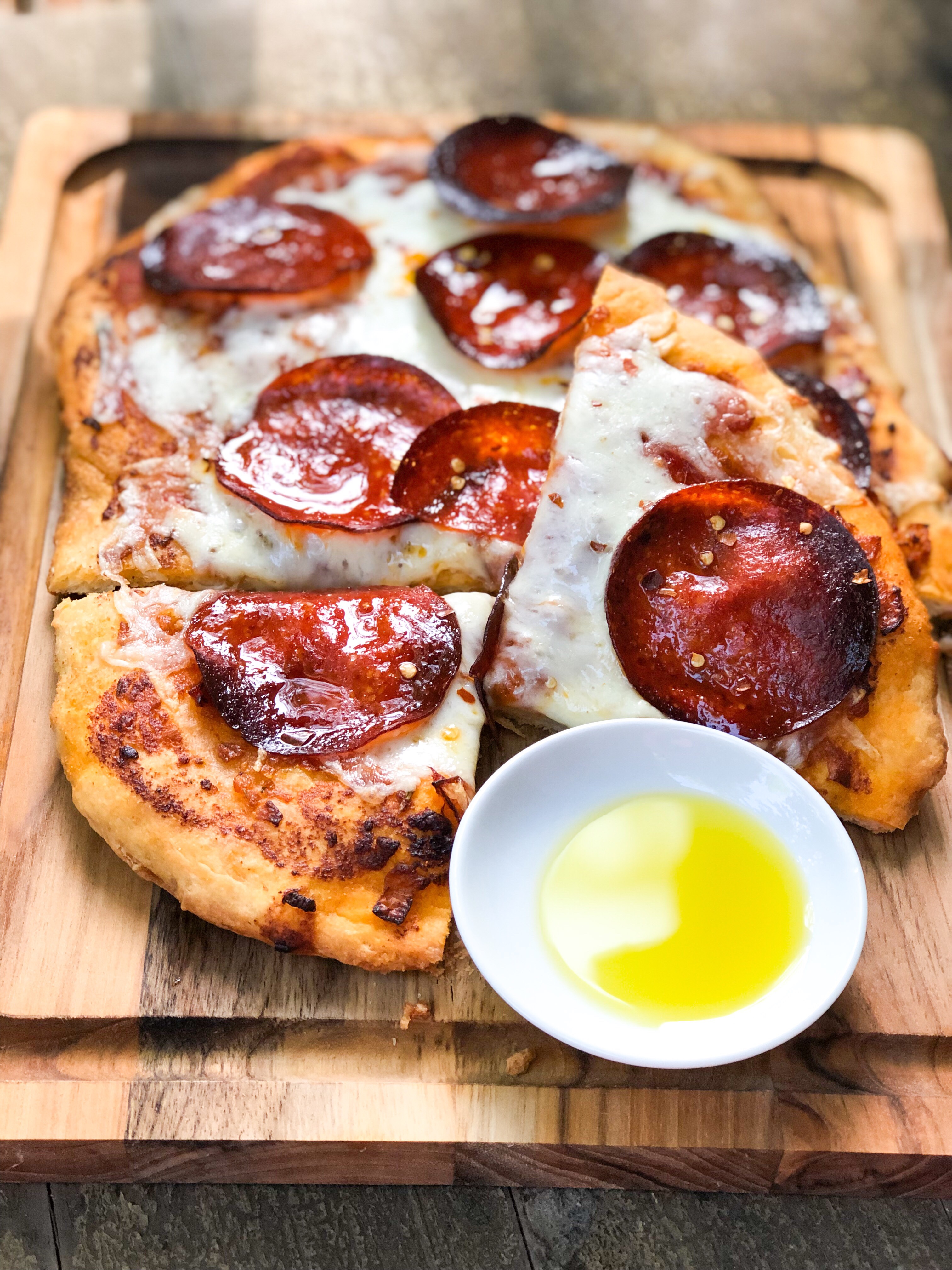 The dough takes about 30 minutes to rise. While that happens you can throw together your sauce! Top with whatever you have available and wow your guests (or family) with this super easy flat bread!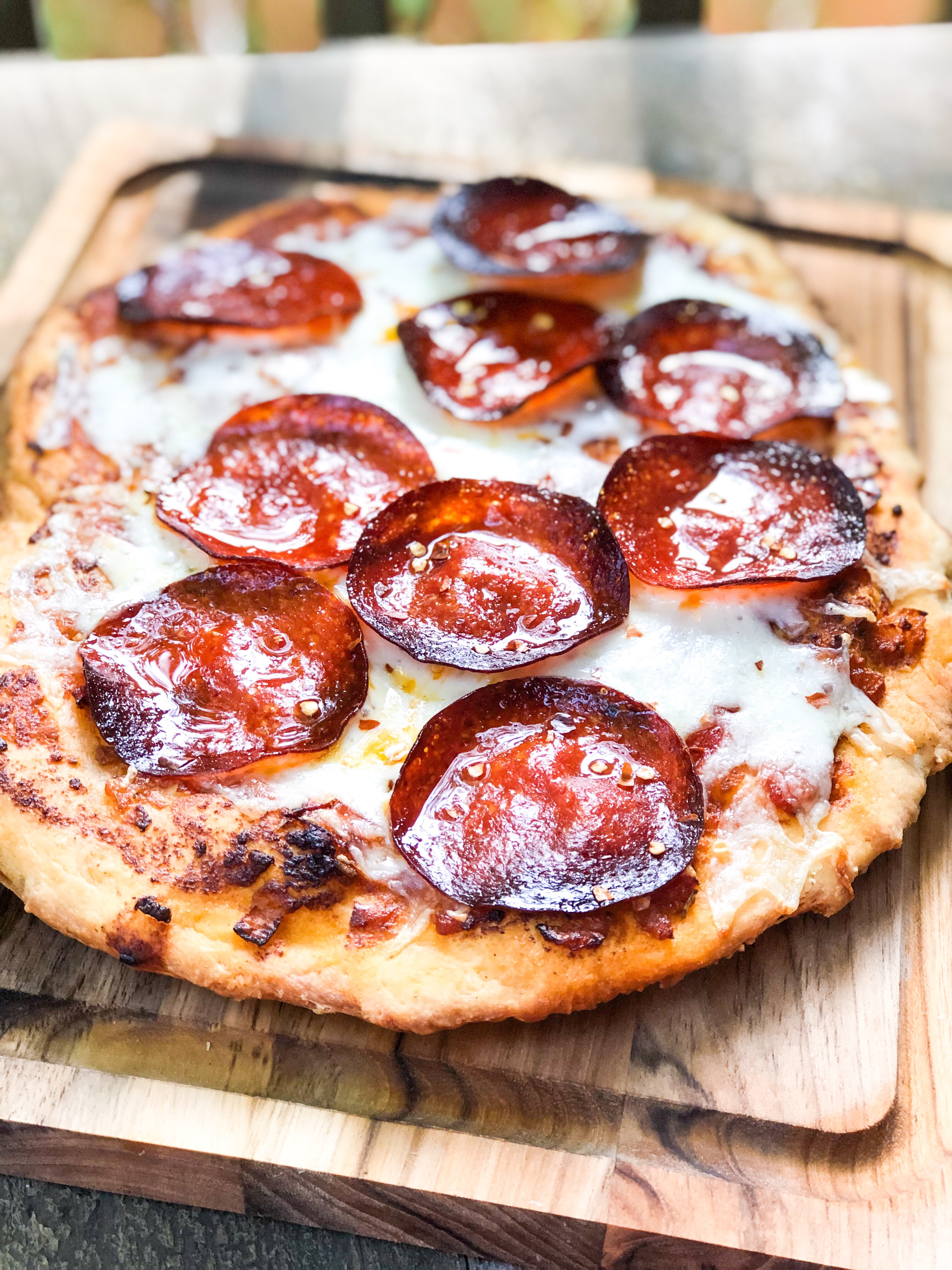 The lemon oil and herbs are what make this recipe stand out about the traditional flatbread. Everything is so fresh.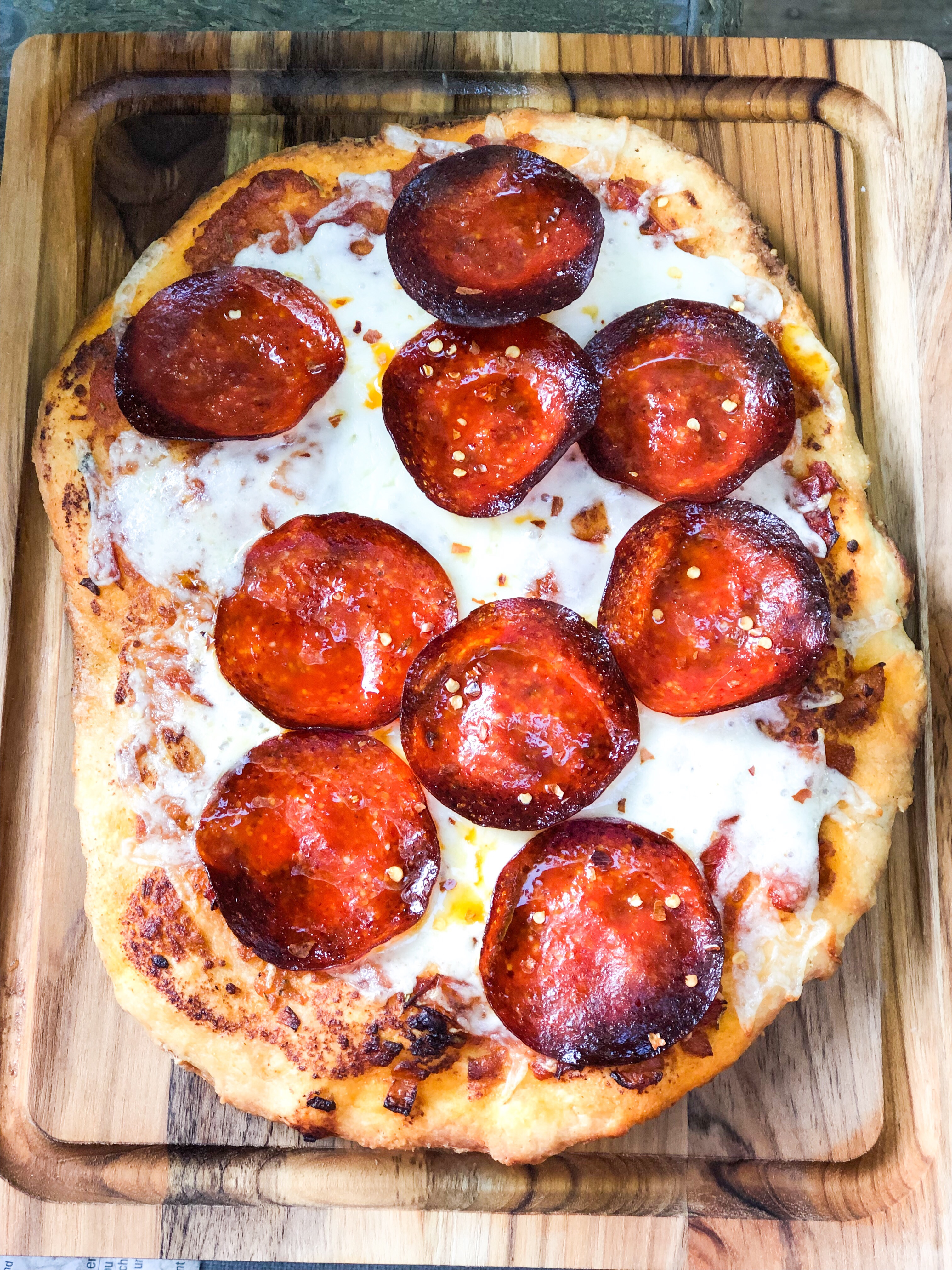 Ingredients
1 1/2 cups of AP flour
1 packet of dry active yeast
3/4 cups of warm water
1 tsp of lemon zest
Juice from one lemon
1/2 cup of olive oil
2 tbsp of sugar
1/2 tsp crushed red pepper
1/2 cup of chopped herbs ( I used oregano and basil)
Pepperoni
Fresh mozzarella
2 tbsp of tomato paste
1 cup of chopped tomatoes
1 tbsp of garlic
Directions
Preheat the oven to 400 degrees
Mix yeast, sugar and water and let sit for 5 minutes
Add in the flour, lemon zest and half of the herbs
Mix with a dough hook until smooth ( add more flour if needed)
Drizzle a little oil over the ball cover and let rise
Tip** place in an oiled bowl and cover with plastic wrap. Let sit on top of the oven while it preheats
In a sauce pan heat chopped tomatoes, garlic, lemon juice, remaining herbs, crushed red pepper, over medium heat. Add water if you need to as it cooks down. Once it starts to thicken like a paste add 1 tsp of oil or butter.
Pat out the dough on parchment paper and drizzle liberally with olive oil. Season with salt and pepper.
Cook for 5 minutes then slather the bread with your tomato mixture. Bake for another 5-10 minutes until the dough starts to look golden brown.
Add your cheese and pepperoni. Broil until cheese melts and pepperonis crisp.
Serve with side of olive oil!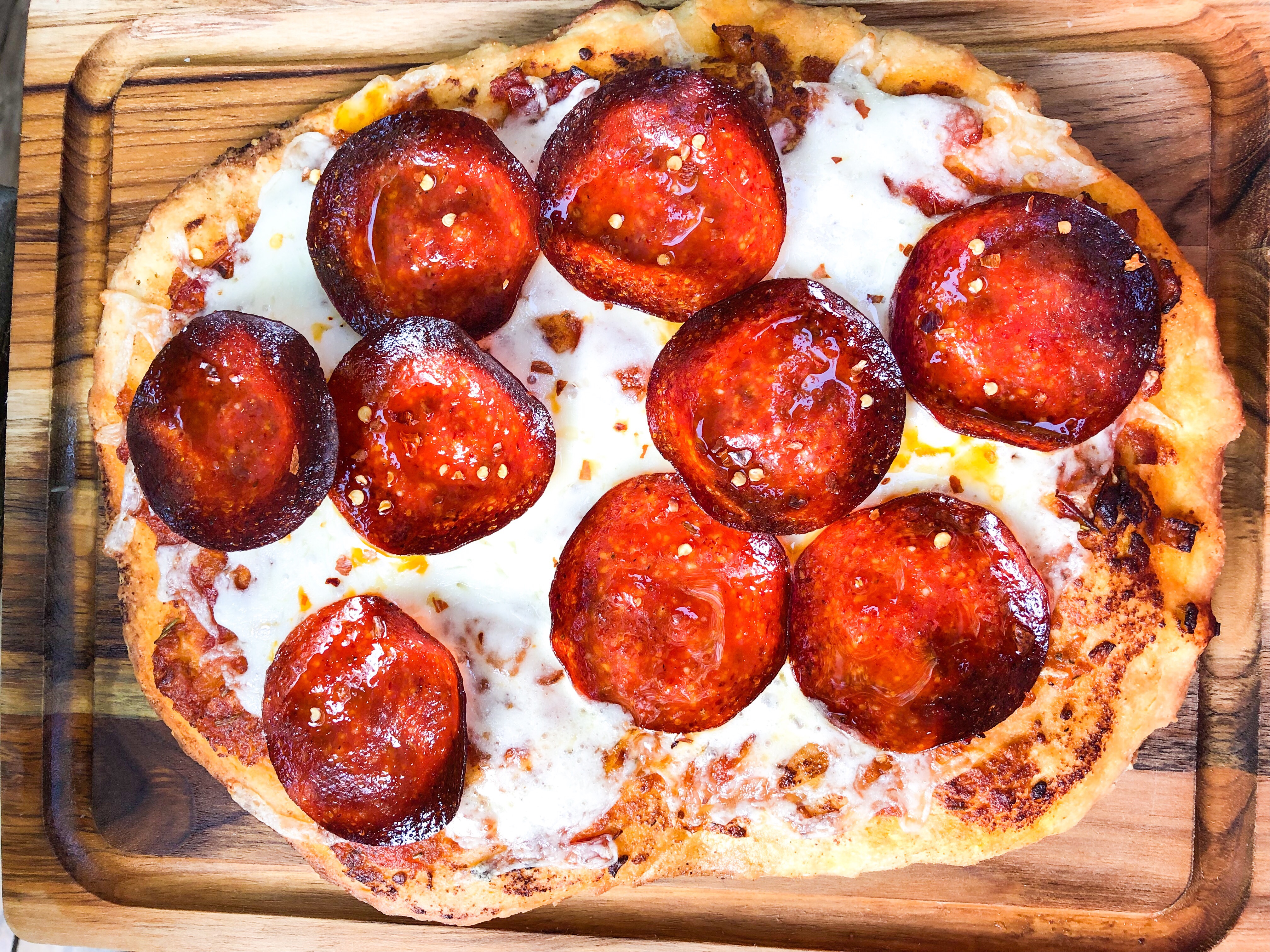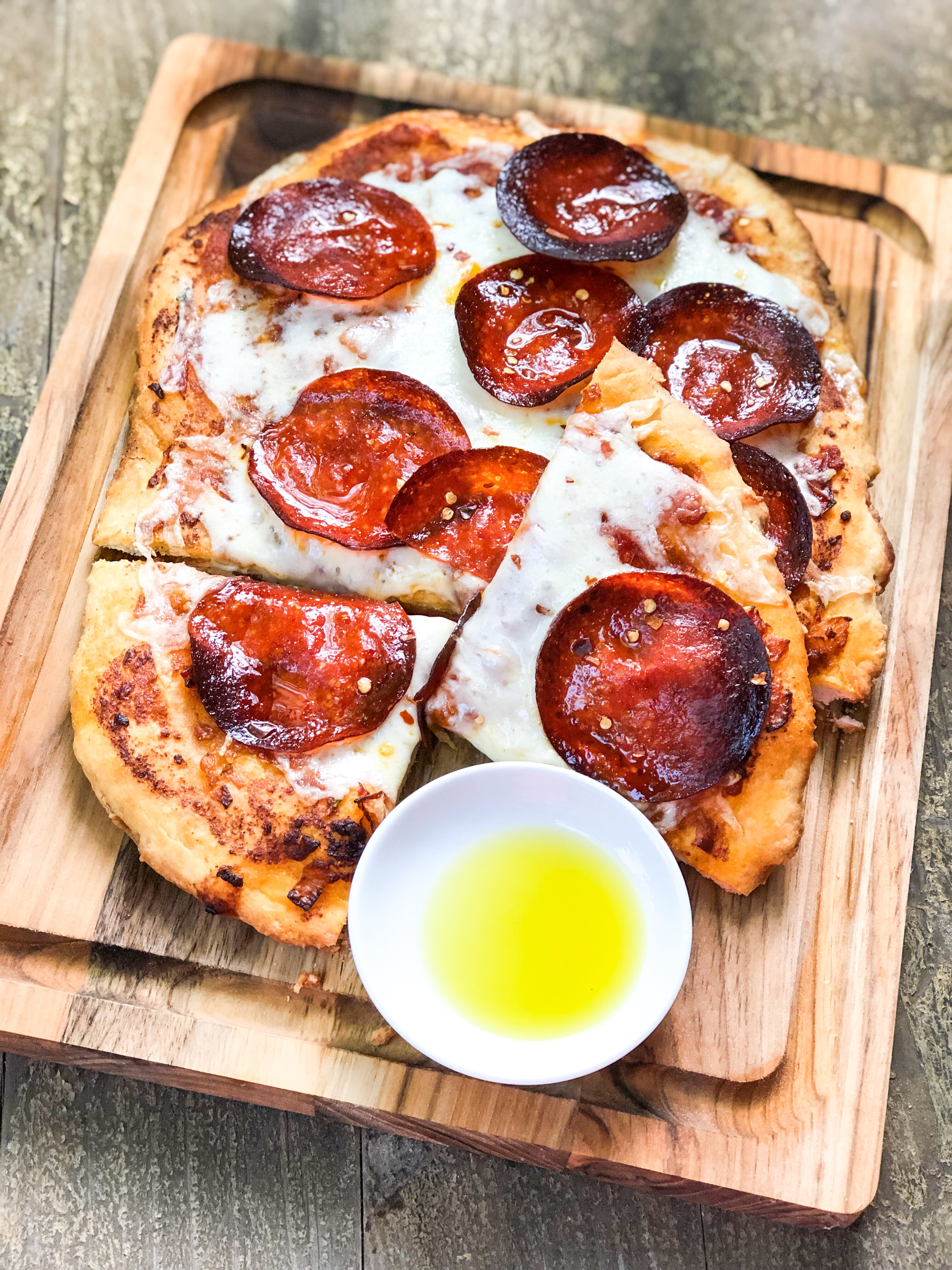 What's your favor summer appetizer?