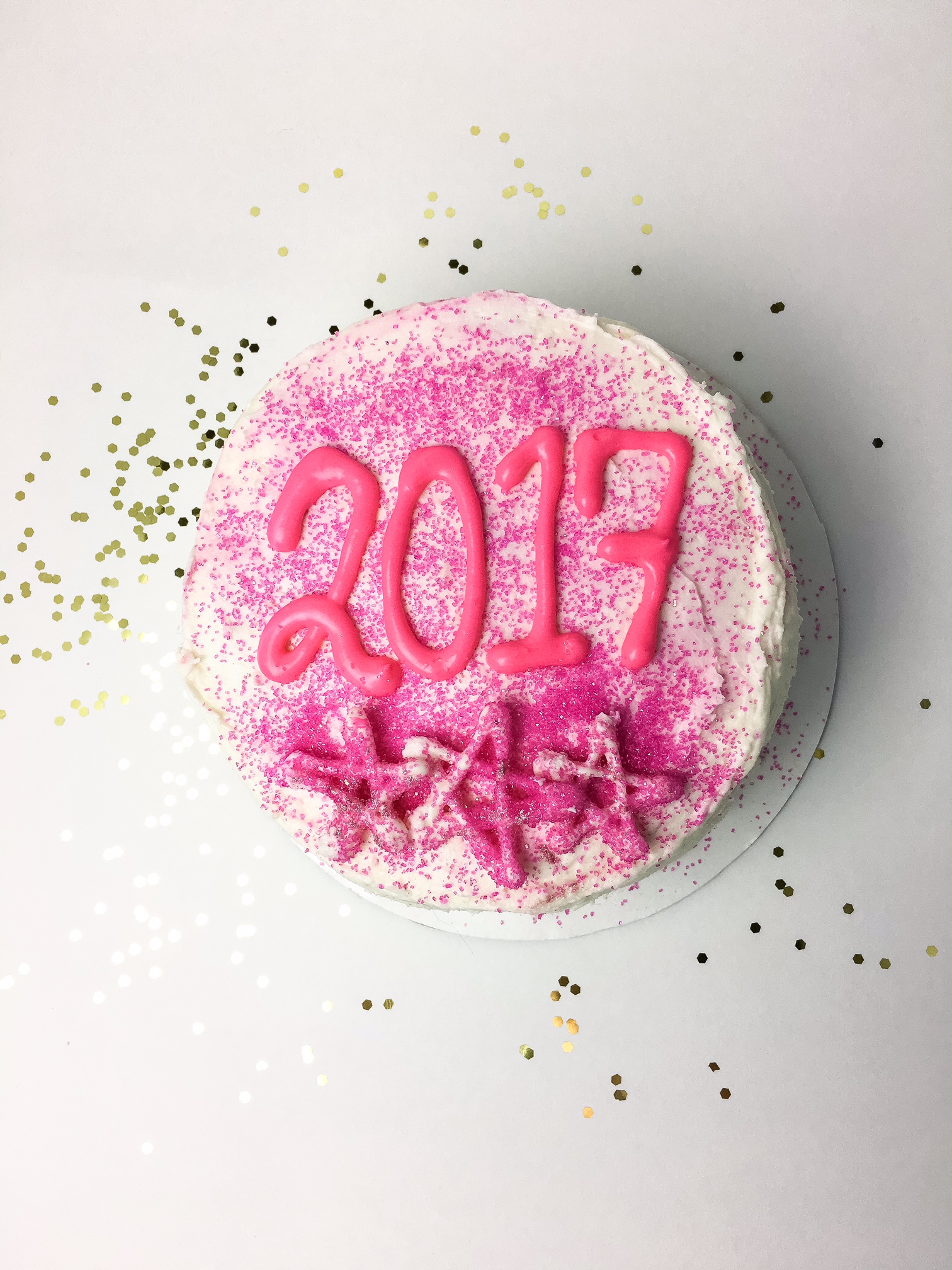 With 2016 coming to a close I wanted to make a fresh citrus cake. I have tons of white chocolate left from my holiday baking so I made some whipped white chocolate buttercream. Usually dark chocolate is my go to, but I really wanted to step outside of my comfort zone. This cake is light and sweet. Perfect for bringing in the new year with some champagne or sparkling grape juice!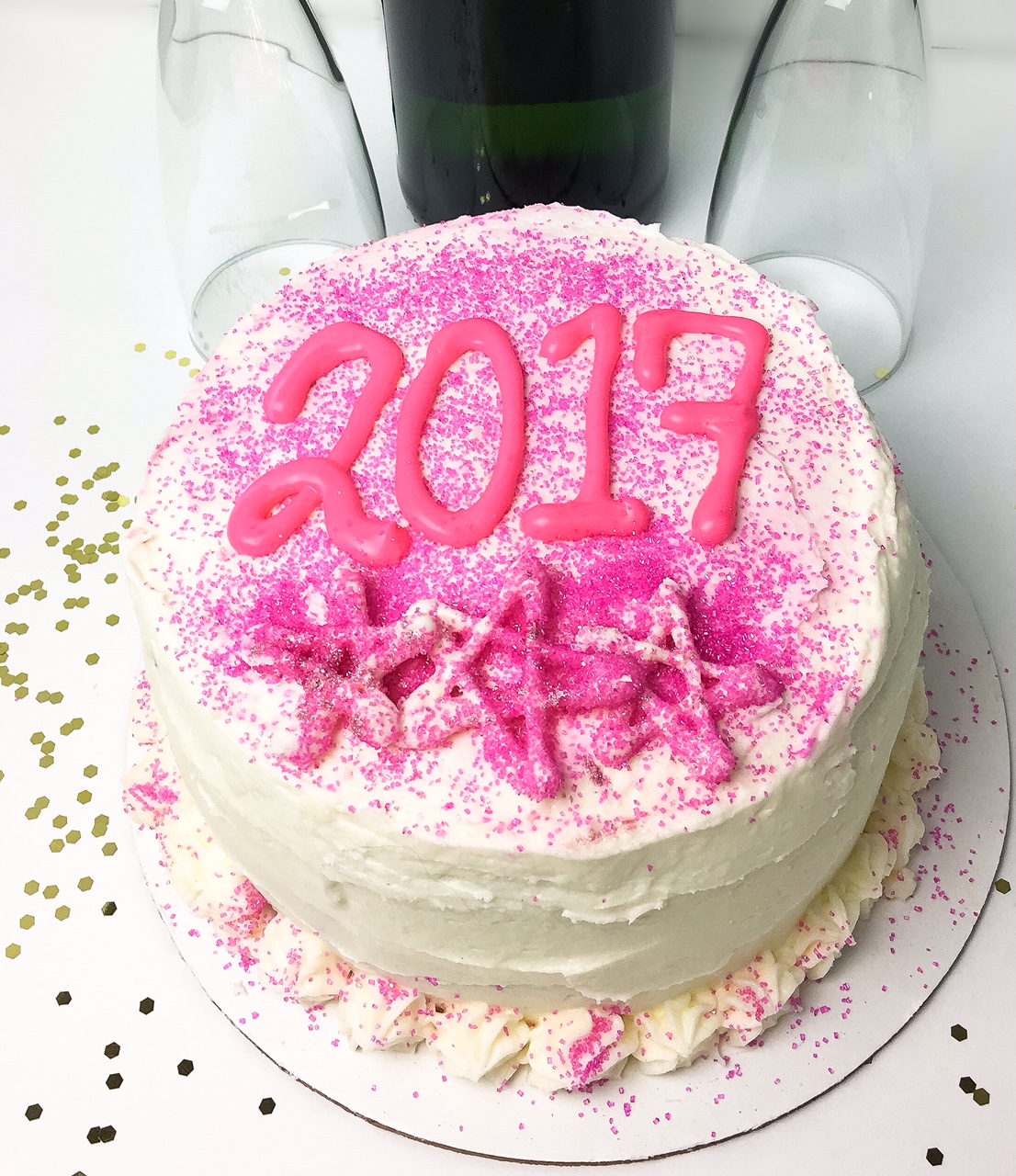 This year has been so amazing. I had a lot of great new recipe creations and just as many failures, but I learned so much. Sharing recipes and stories with all of you has been so much fun! Patrick got me a new kitchen aid mixer over the holiday and I have been in the kitchen non stop! Next year is going to be packed full with new recipes!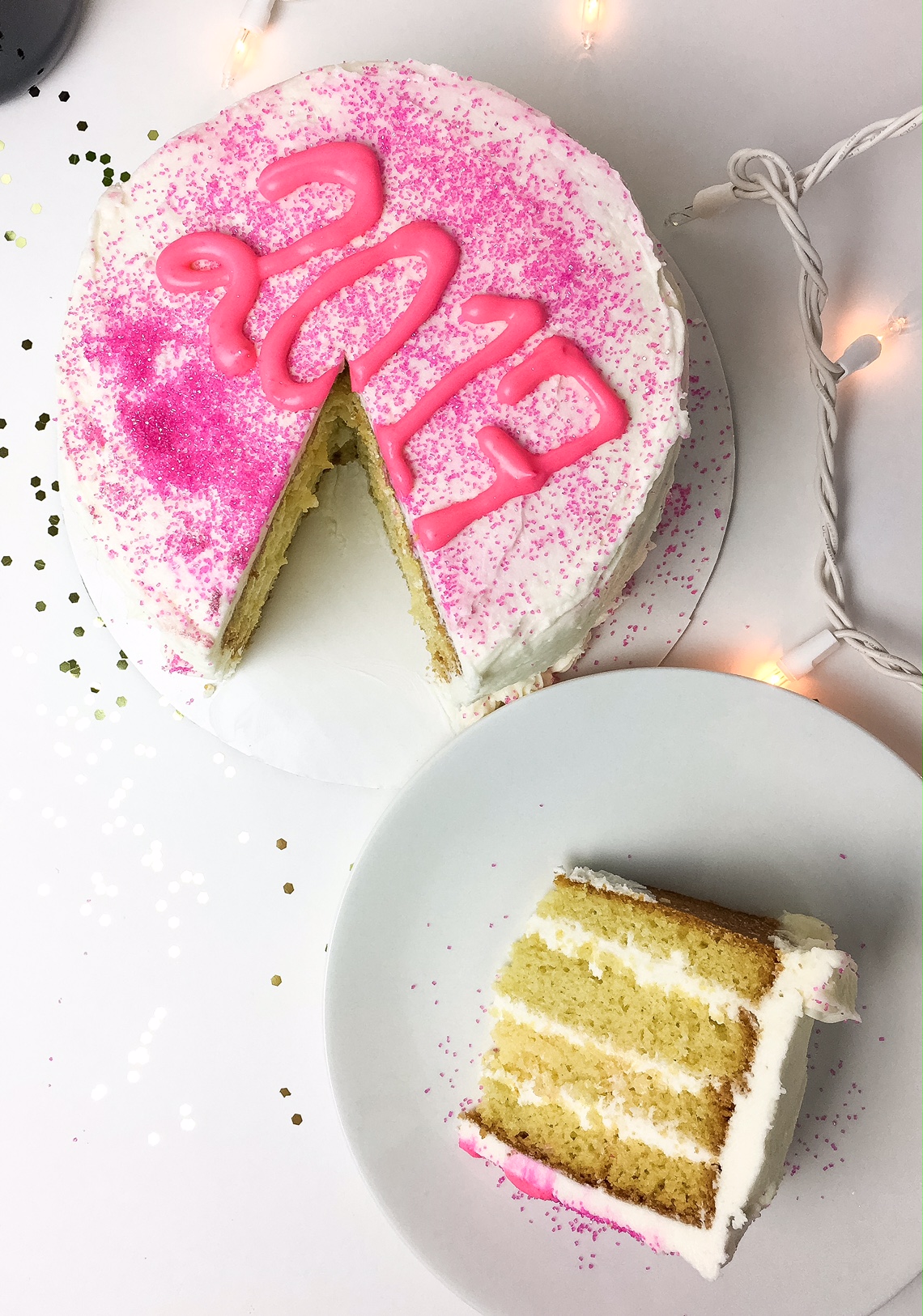 Sprinkles and edible glitter will definitely be making a big appearance in the upcoming months. Cake decorating has never been my strength. My plans are to try out a lot of new techniques. I love watching videos on different icings or cupcake fillings. If you ever need to get sucked into the Youtube world try looking at Scranline's channel. He has the most creative sweets I have ever seen!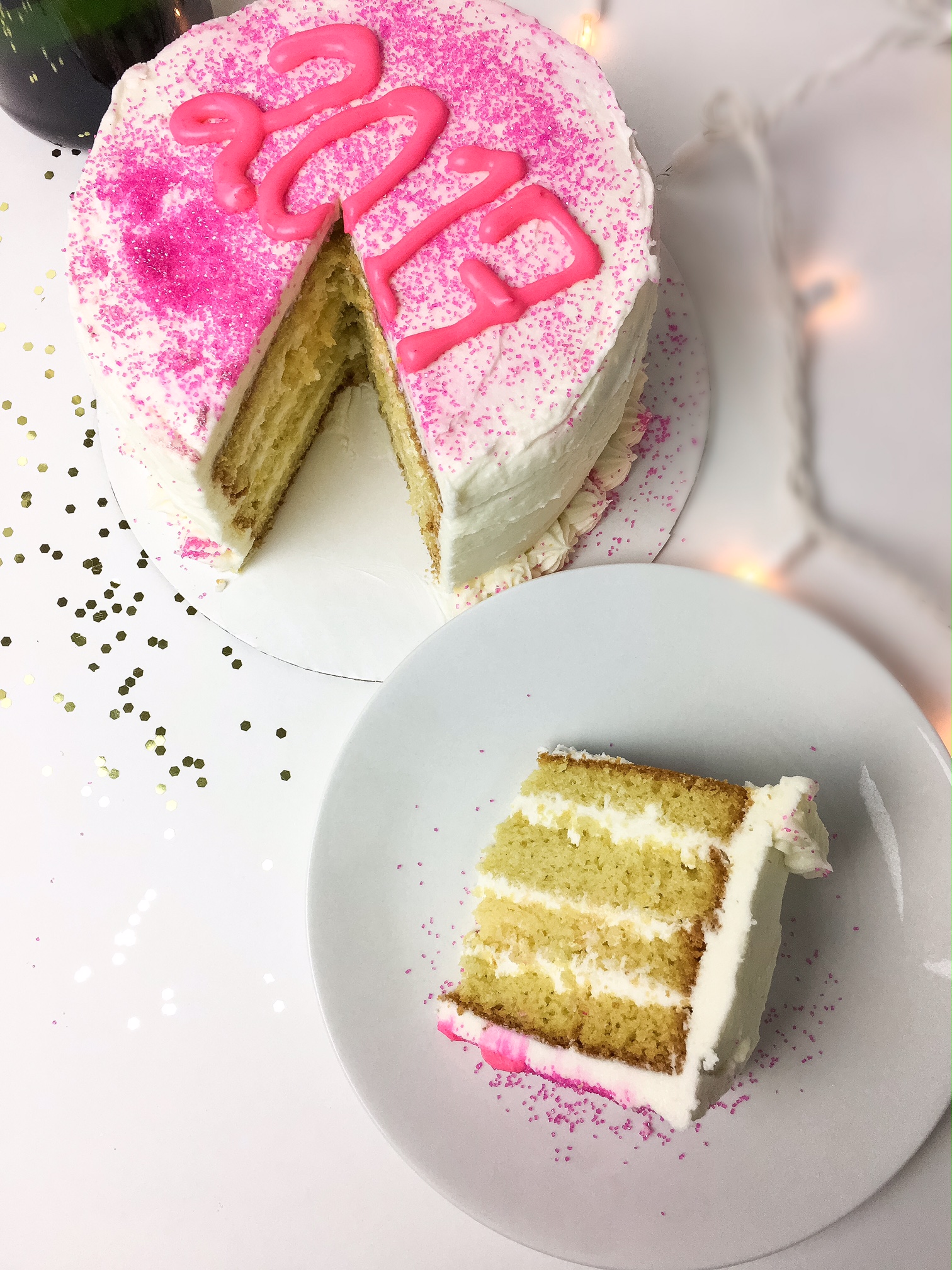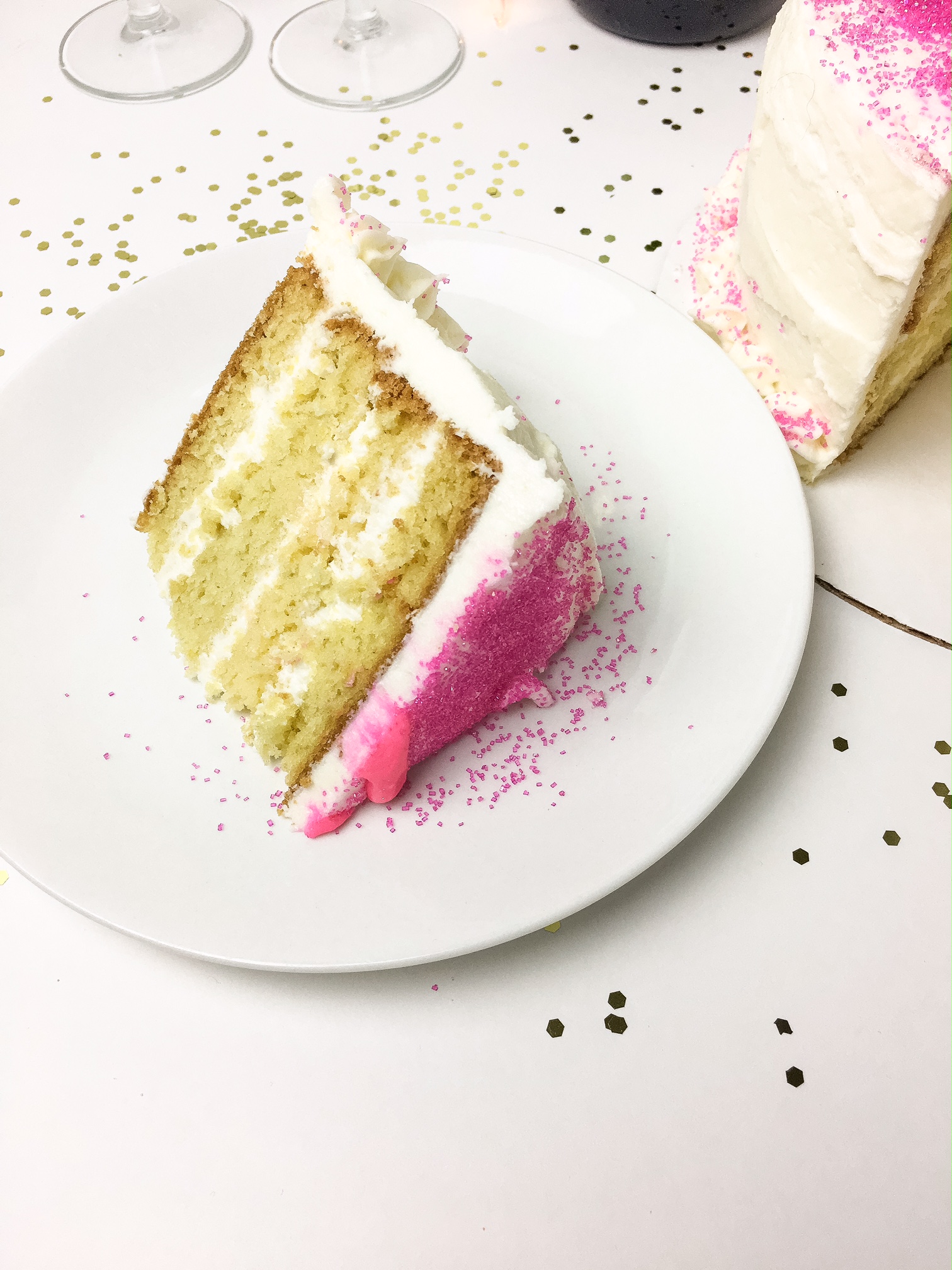 Happy New Year Lemon Cake !
Recipe Type
:
cakes, desserts
Prep time:
Cook time:
Total time:
Sweet lemon cake with a light whipped white chocolate frosting.
Ingredients
2 cups of AP flour
1 1/2 cup of sugar
1/2 tsp of baking soda
1 tsp of baking powder
1/2 tsp of salt
1 tbsp of vanilla extract
1 tbsp of lemon extract
1 cup of sour cream
3/4 cup of canola oil
1/2 cup of orange juice
2 eggs
For the frosting:
3 cups of powdered sugar
1 stick of unsalted butter
1 tsp of vanilla extract
1/2 cup of heavy cream
1 cup of melted white chocolate
Instructions
Preheat the oven to 350 degrees.
In a large mixing bowl add all the dry ingredients.
Whisk lightly.
Add the eggs, oil, extracts, and sour cream.
Mix until combined then add juice.
Mix lightly.
Grease two 6 inch pans for thicker layers or two 8 inch pans for a thinner cake.
Bake for 35 minutes or until center is set.
Cool and cut into 4 layers (2 each cake)
For the frosting:
Mix together the butter, sugar, vanilla and cream.
Add the melted white chocolate and whip on high until light and airy.
Spread over the cake and let chill slightly before serving.
We are about to sit down to a bowl of shrimp scampi and count down to 2017 which is also our anniversary 🙂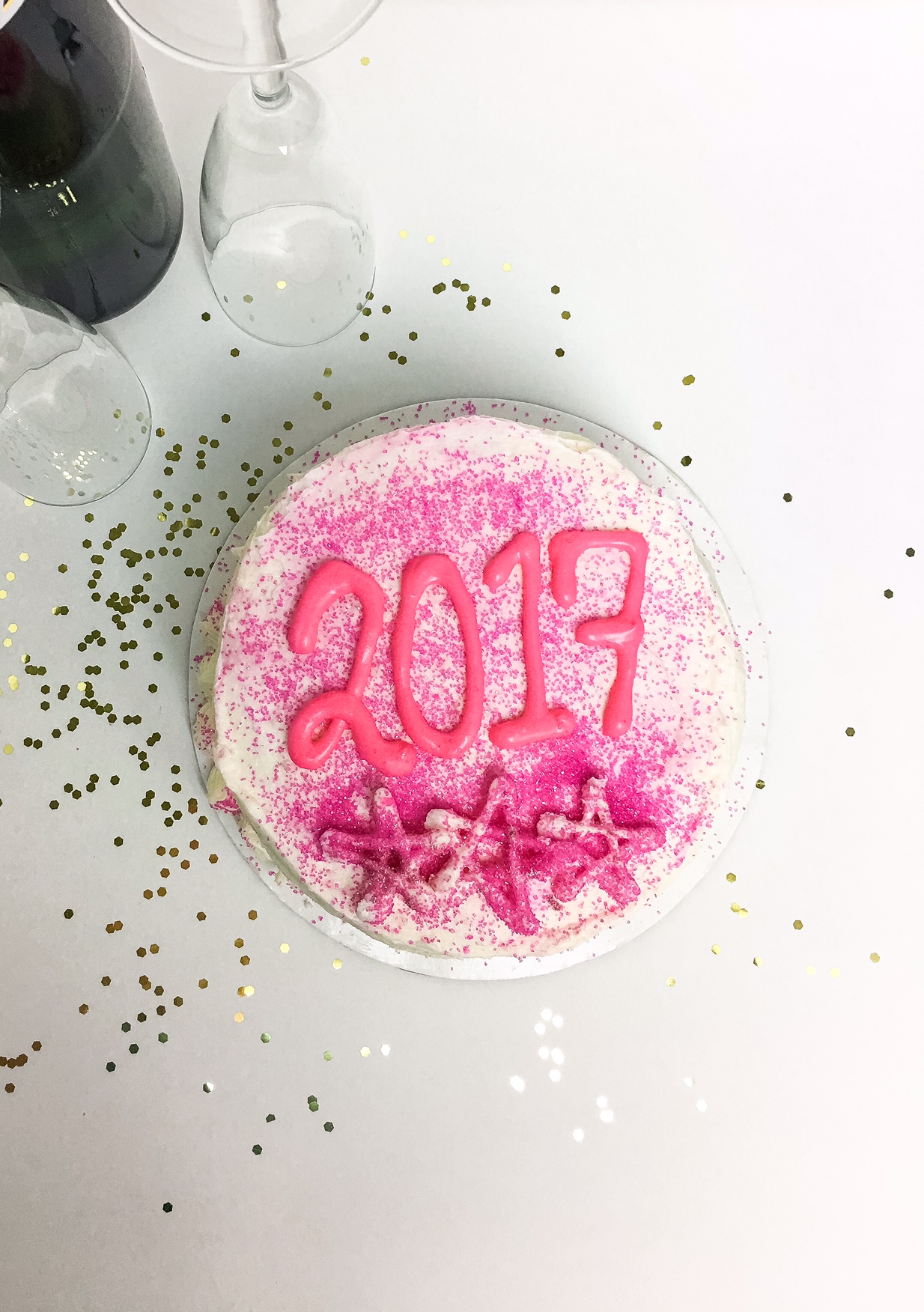 I hope you all have a safe and happy new year! See you in 2017!