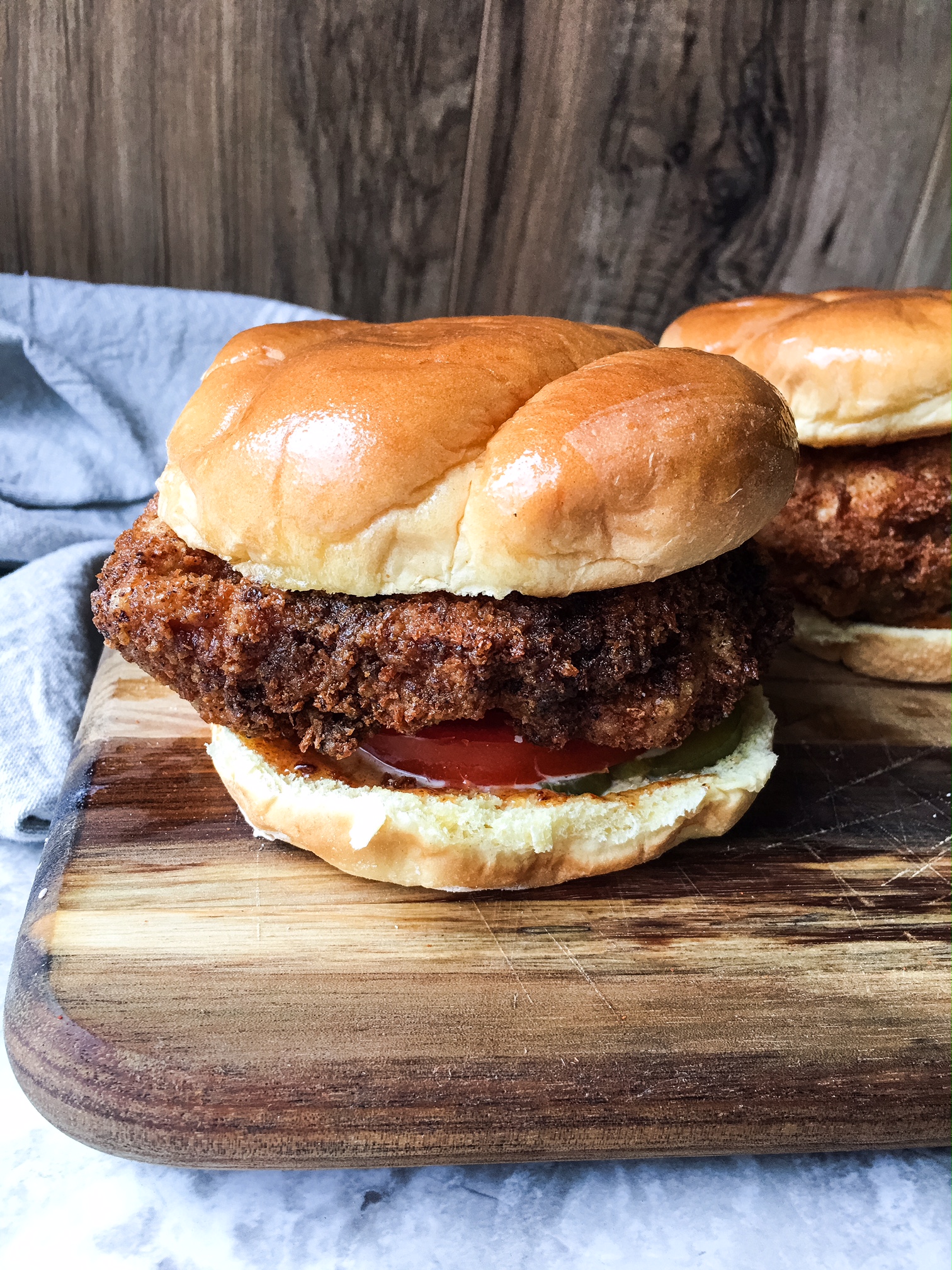 You may have noticed the trend in fried chicken on my blog. For some reason I always try and find the next bigger better fried chicken. (fun fact I also do this with chocolate chip cookies) This sandwich might be the one though. So much flavor and easy to adjust to your personal heat levels. The harissa spices bring a really nice warmth to the breading without being to spicy or salty.  I picked up my harissa seasoning from World Market. I prefer the dry mix because you can add olive oil to the spices to make a paste or leave it dry.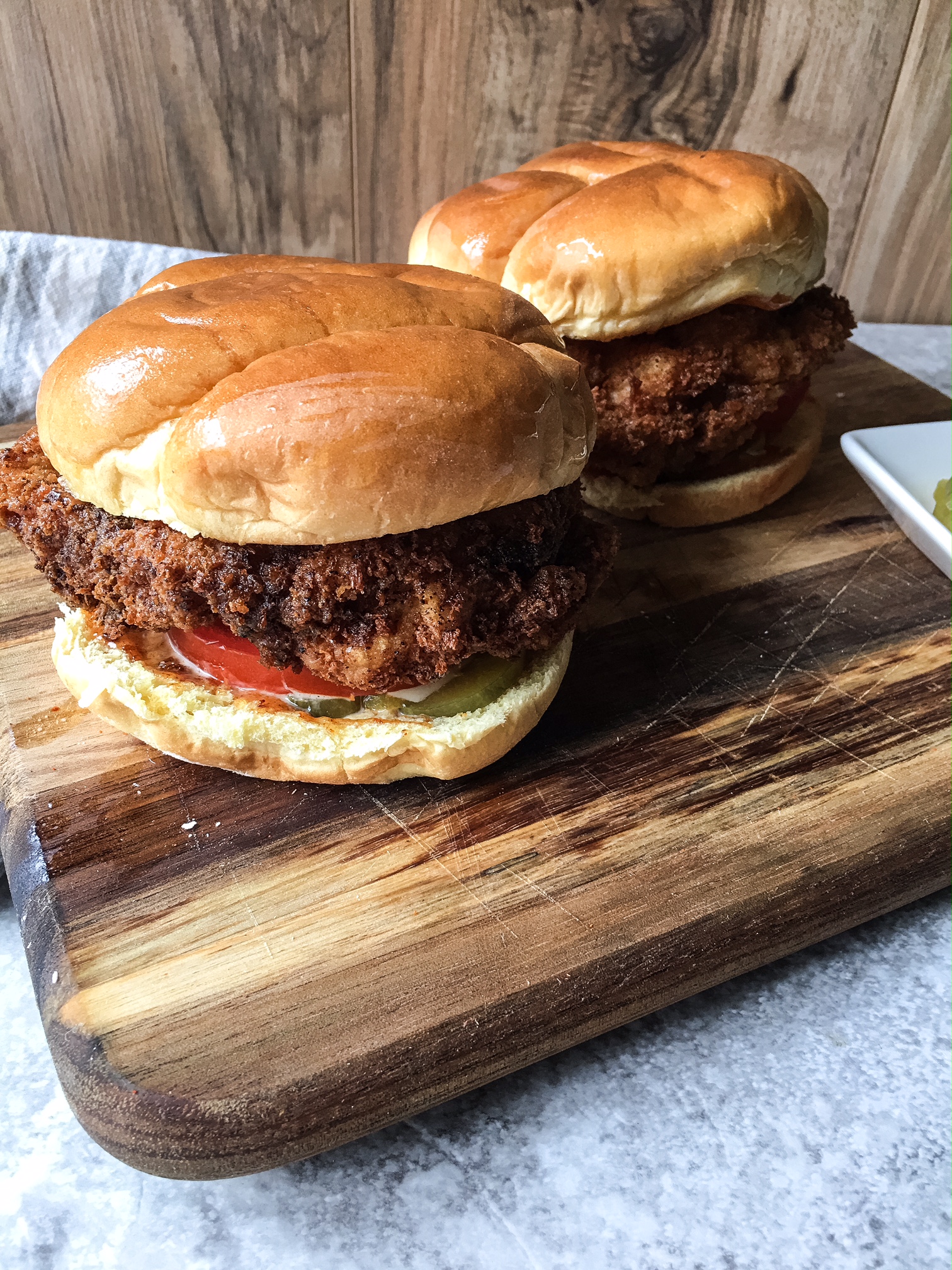 The secret to exceptionally juicy fried chicken is using chicken thighs. I like to soak them in buttermilk before dipping them into the egg batter. They are almost melt in your mouth tender with a perfect crunchy crust. The real star of the show is the honey harissa mayo spread. It brings a really nice sweet heat that pairs well with some tangy dill pickles.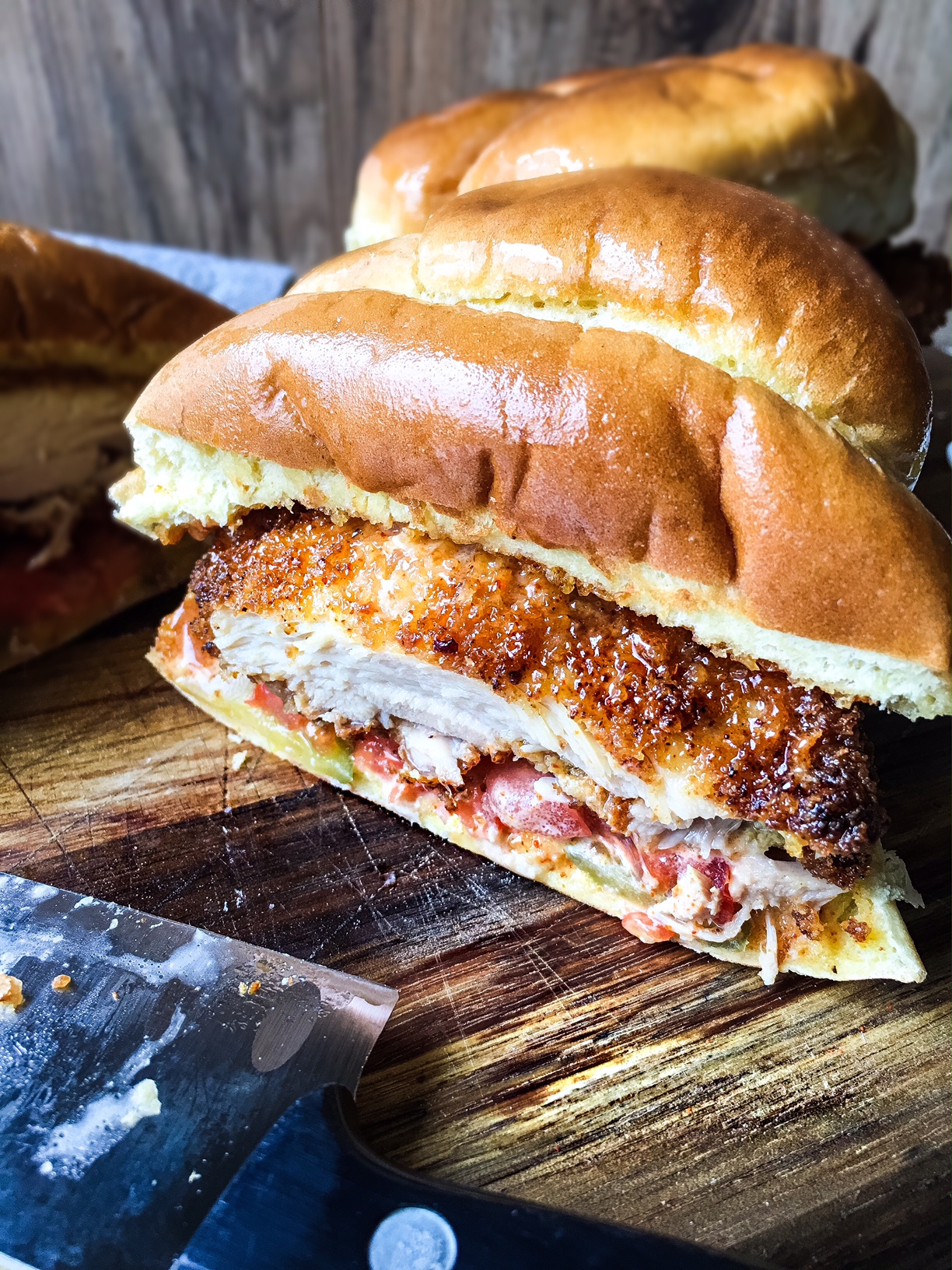 Harissa Chicken Sandwiches
Prep time:
Cook time:
Total time:
Fried chicken sandwiches with a harissa crust and sweet harissa mayo.
Ingredients
4 chicken thighs
1 cup of milk or buttermilk
2 eggs
1/2 cup of AP flour
1 cup of panko crumbs
2 tbsp of harissa spice
1 tsp of garlic powder
salt and pepper
potato buns
lettuce
tomato
dill pickles
1/2 cup of mayo
1 tsp of honey
1 tsp of harissa spice
oil for frying
Instructions
soak the chicken thighs in the milk while preparing the oil
In a deep frying pan heat oil to 350 degrees. (I used canola oil)
Prepare two bowls- one with the eggs beaten and the second with the flour, panko, garlic and harissa
Dip the chicken into the egg then into the flour mix
Season with salt and pepper
Fry in the oil until up to temperature. I usually cook to 160 degrees then let rest until 165
While the chicken is resting mix the mayo, remaining harissa spice and honey.
Toast the buns lightly and spread with the mayo.
Add the pickles and chicken then top with lettuce and tomato.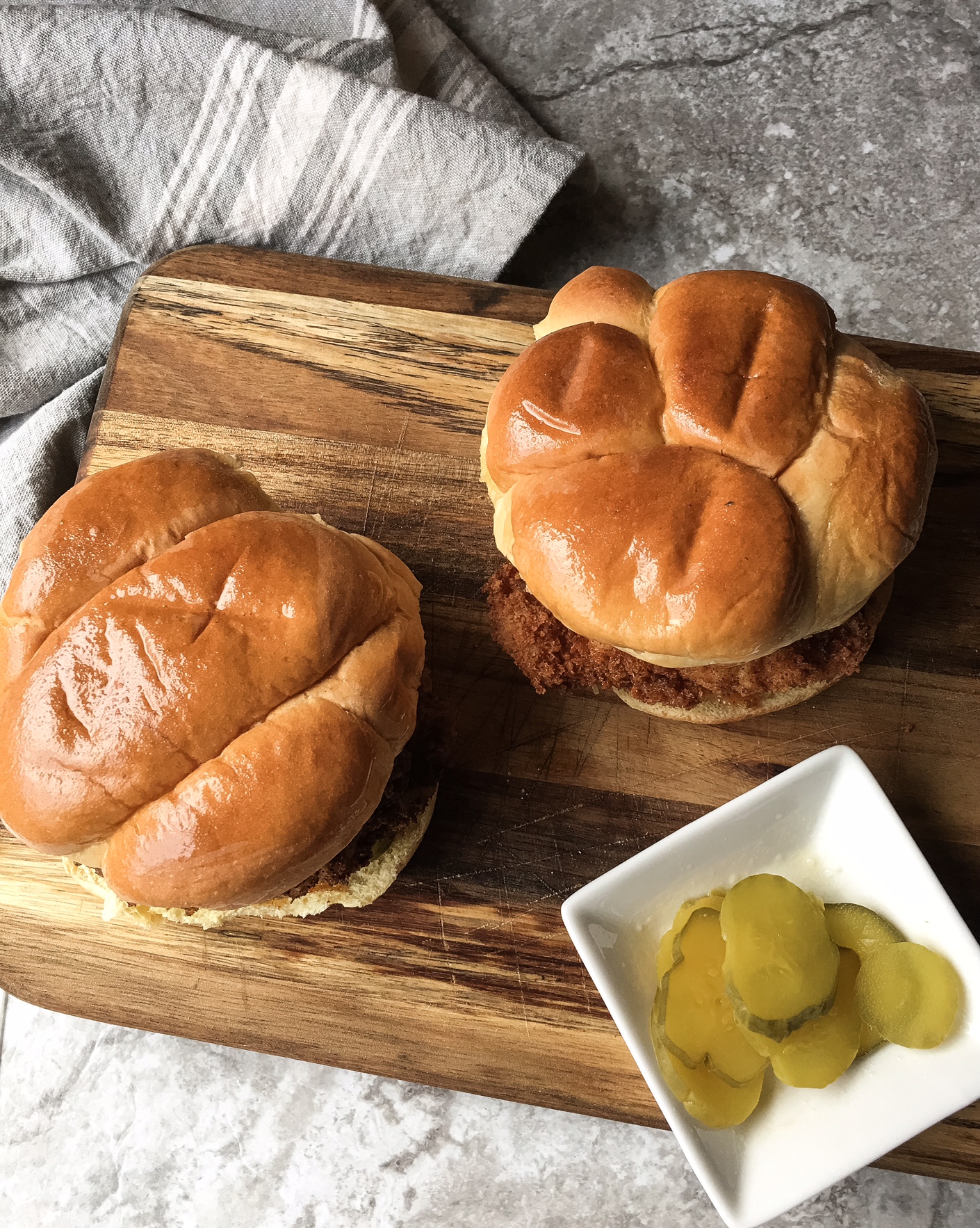 You can definitely add more or less of the harissa before frying. I usually love my food extra spicy, but these are just perfect with a tiny pinch of heat. Don't forget the potato buns! They are so soft and just soak up all the juices from the chicken.
I hope you enjoy!