Biscuits scream brunch to me. Especially when they are warm and fluffy. These steak egg and cheese biscuits are so moist I recommend eating them with a fork!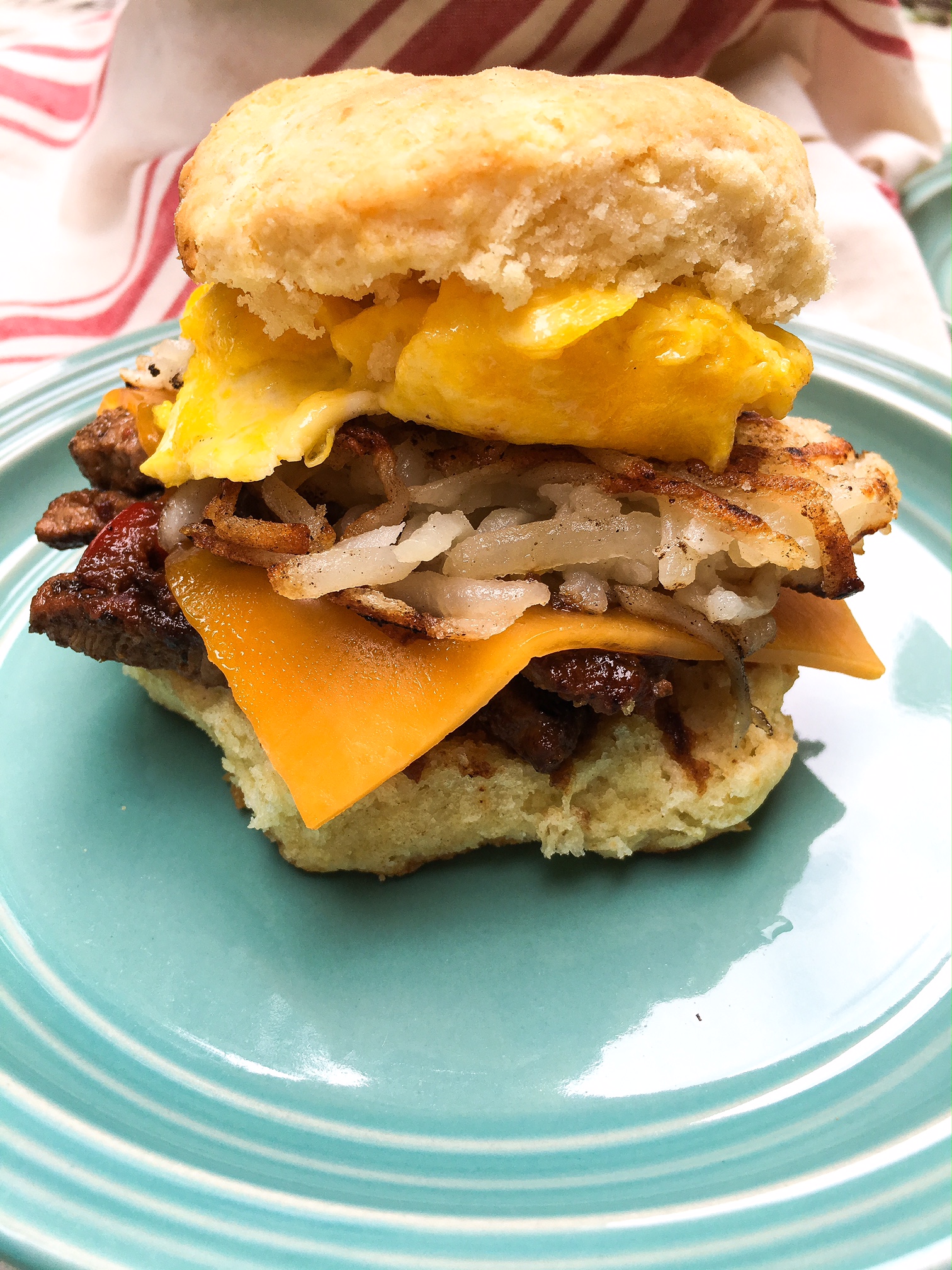 On Saturday nights I work late so we typically eat something quick and easy. Last night we grilled some onions, colorful peppers and carne asada for fast fajitas. They were delicious and I made sure to save a little for today's brunch.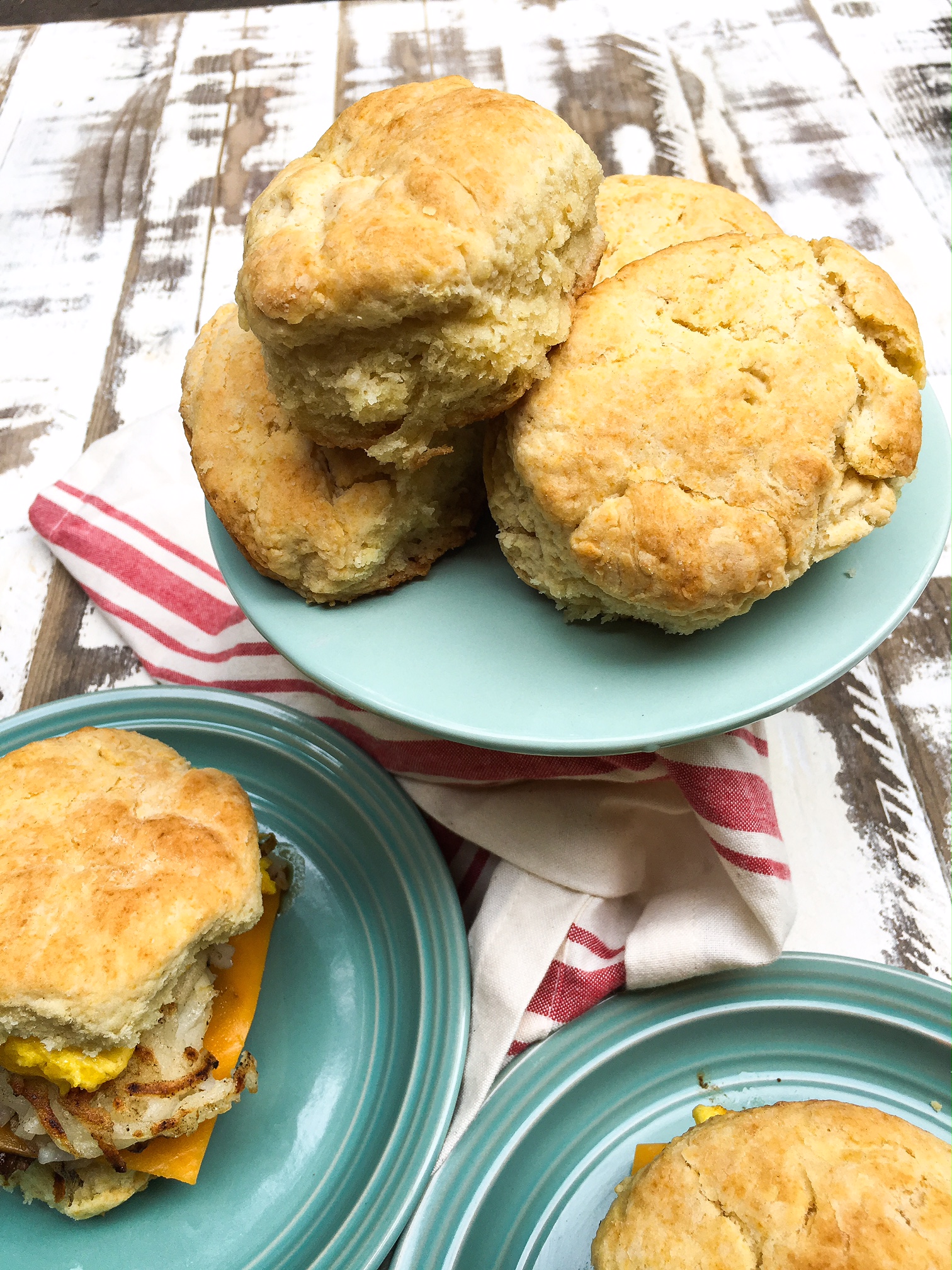 While we were in Savannah we went to our favorite breakfast stop, Clary's Cafe, a few times. They have these giant pillow-like biscuits that honestly do not even need a filling. Pretty much anything you order at Clary's is going to be delicious. Everything is made fresh with local ingredients. I wanted these biscuits to me made with ingredients that everyone probably already has at home.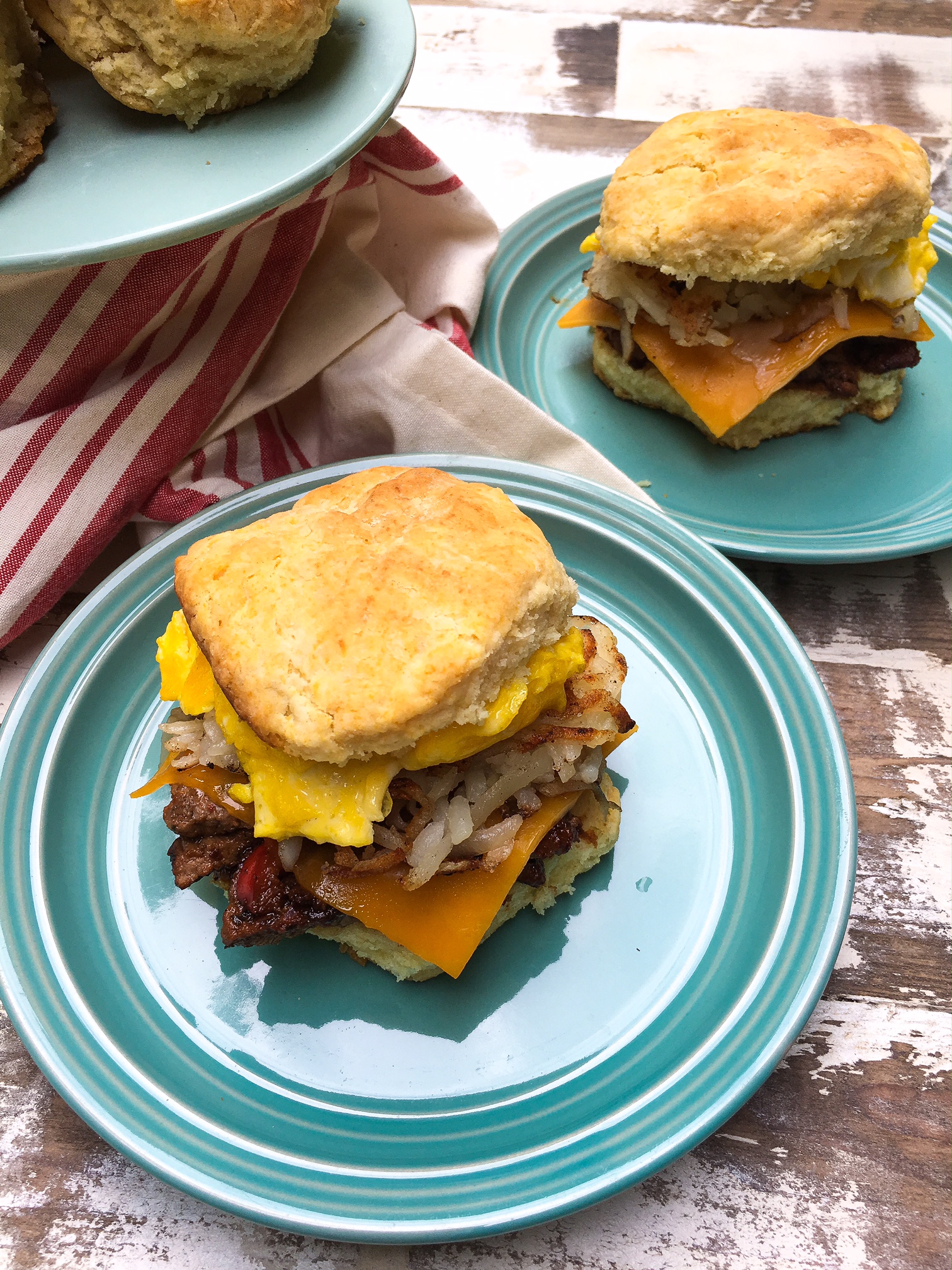 I rarely make biscuits without buttermilk, but I really wanted to only use what I had on hand. 2% milk worked perfectly in this recipe. I wanted to get as much texture and flavor as I could by using only a handful of ingredients. I used just a little bit of garlic powder to compliment the steak. I added hashbrowns last minute to have another layer of texture.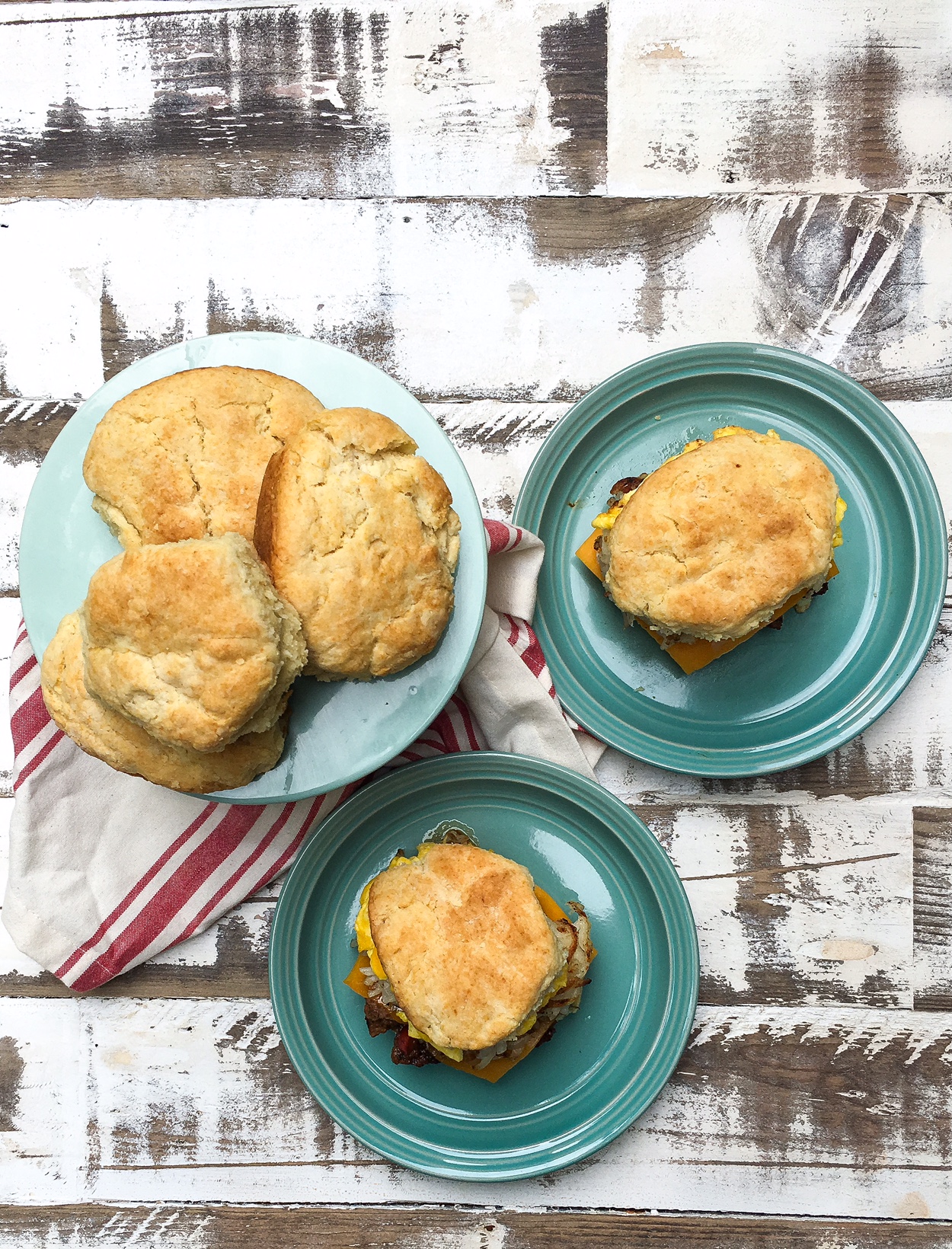 Steak Egg And Cheese Biscuits
Author:
Prep time:
Cook time:
Total time:
Fluffy biscuits filled with eggs, cheese, carne asada, and hashbrowns
Ingredients
1 1/2 cups of AP flour
1 cup of bread flour
1 tsp of salt
3 1/2 tsps of baking powder
3/4 cup of margarine
1 cup of milk
1 tsp of garlic powder
2 cups of hashbrowns cooked per package instructions
2 slices of sharp cheddar cheese
4 ounces of thinly sliced steak or carne asada cooked through
2 eggs scrambled with salt and pepper
Instructions
Preheat your oven to 400 degrees
Make sure the margarine is ice cold
In a large bowl mix the flours, baking powder, salt, and garlic
Chop the butter in small pieces and use your hands or a pastry cutter to mix into the dry ingredients
One you combined the butter and it resembles small crumbles add in the milk
Form the dough into a ball and refrigerate for 10 minutes
Roll or pat out on a floured surfaced to about 1 1/2 inches thick
Press down with a biscuit cutter careful not to twist
Bake in a greased pan for 15 minutes or until golden
Slice and fill with the steak, cheese, hashbrowns, and egg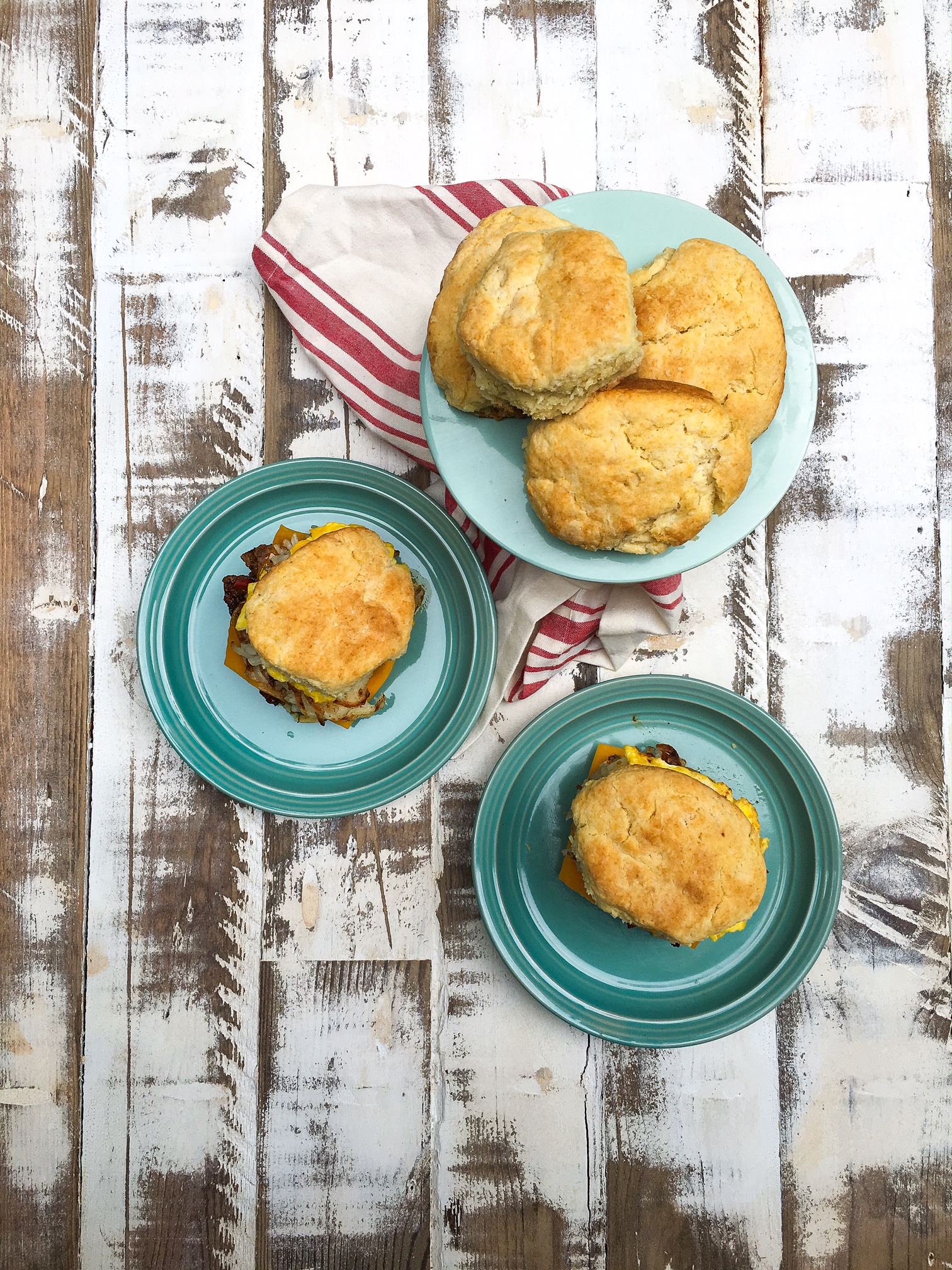 Definitely give these biscuits a try. This is one of the most forgiving recipes I've ever made. The thicker the biscuit the better the result in my opinion! Enjoy! Don't forget to #kelliericecakes if you try the recipe!