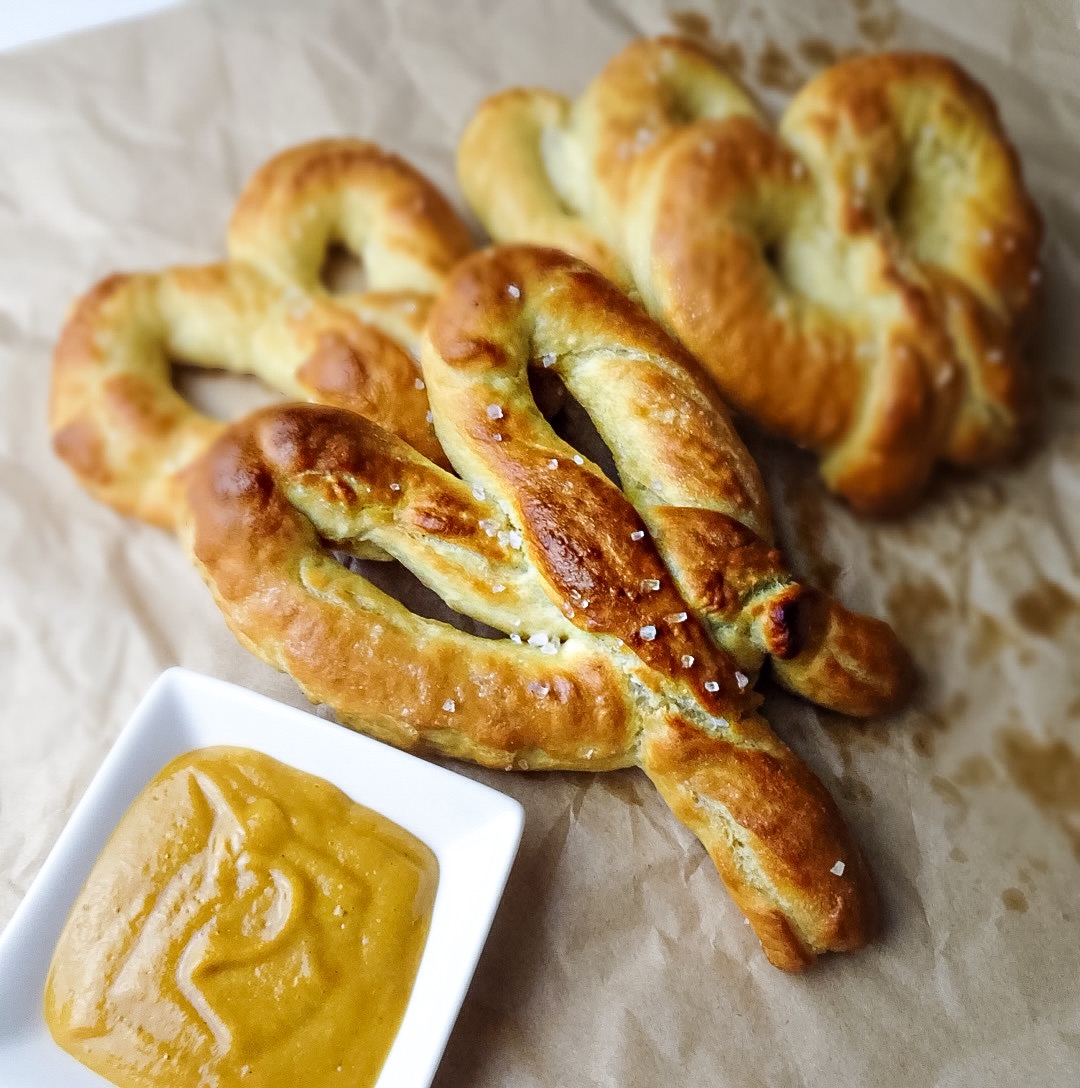 Soft pretzel are one of my favorite go to appetizers. These come together so quickly! They are easy to freeze for later and you can customize them with all your favorite add ins! Bacon cheese pretzel anyone? Today I am sharing my super good buttery soft pretzel recipe. The simplest version perfect for any dips you might be whipping up for Super Bowl!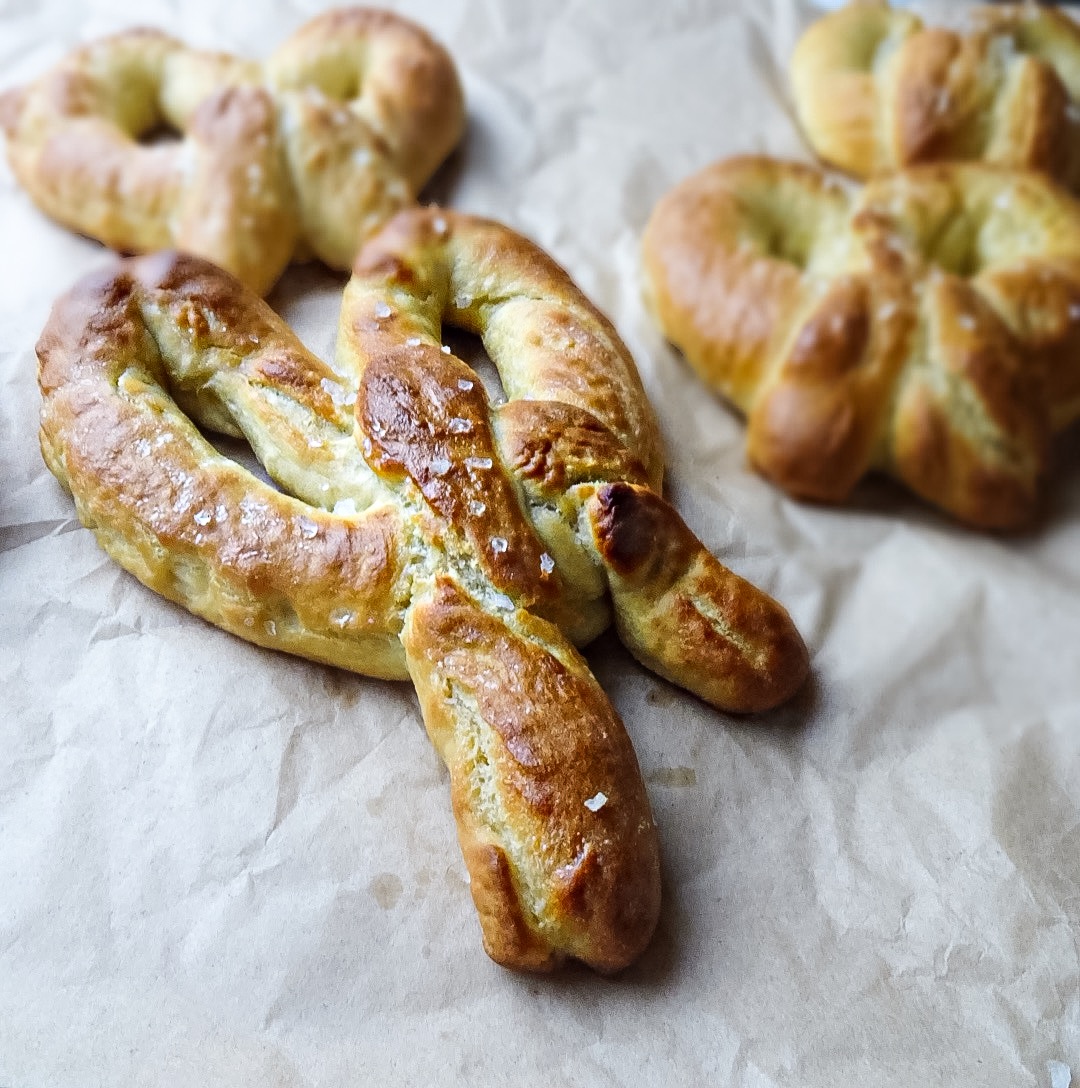 Do you ever watch them make pretzels at the mall? I am always memorized by how fast they roll the dough. I know if I trying to make my pretzels that quickly I would end up smacking myself in the fast with dough! While I do not know the exact magic that goes into making those beautiful extra large mall pretzels I do know how to get pretty darn close.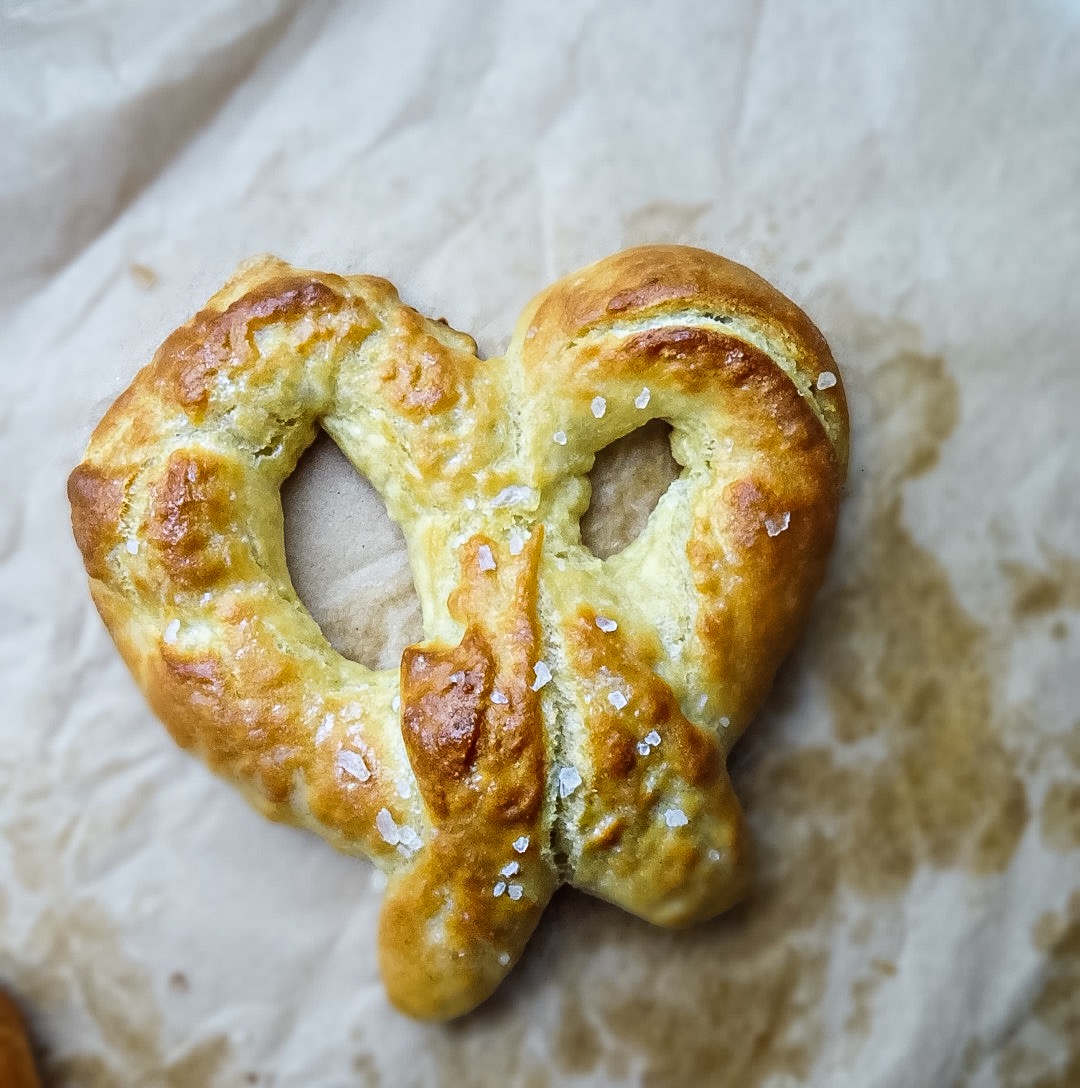 These are so easy to make then freeze before baking. Then you have all the hard work finished. You can just pop them in the oven before your event … or snack!
Buttery Soft Pretzels – Perfect For Superbowl!
Recipe Type
:
Appetizer, Bread
Author:
Prep time:
Cook time:
Total time:
Soft Buttery Pretzels
Ingredients
3 cups of Bread Flour
2 eggs room temp
1 stick of unsalted butter melted, divided
1 tsp of salt
1 packet of dry yeast
1 cup of warm milk
1 tsp of sugar
1 tbsp of kosher salt for sprinkling
1 tsp of baking soda
6 cups of water for boiling
Instructions
In a standing mixer with a dough hook add the yeast, sugar, and warm milk.
Let sit for about 5 minutes until bubbly.
Add in the salt, eggs, and half of the butter.
Stir on the lowest setting.
Add in the flour.
Turn to medium setting until dough forms into a ball.
Cover in the bowl for at least 1 hour while dough rises.
Preheat the oven to 400 degrees.
Cut dough into 6 sections for large pretzels or 8 sections for medium pretzels.
Beginning boiling water over high heat.
Add in the baking soda.
Roll each dough section into a long snake like shape.
Tie into a knot or twist into a pretzel shape.
Pinch the dough in the sections where ends meet or sections are touching so they don't come apart while boiling.
Drop the pretzels into the boiling water for about 30 seconds.
Pat dry and brush with melted butter.
Sprinkle on the salt.
Bake for 15 minutes or until golden brown.
Brush on more butter after baking if you want super rich pretzels.
These would be delish with some cheese dip! We like ours with a little warmed honey mustard.
How do you eat your soft pretzels?