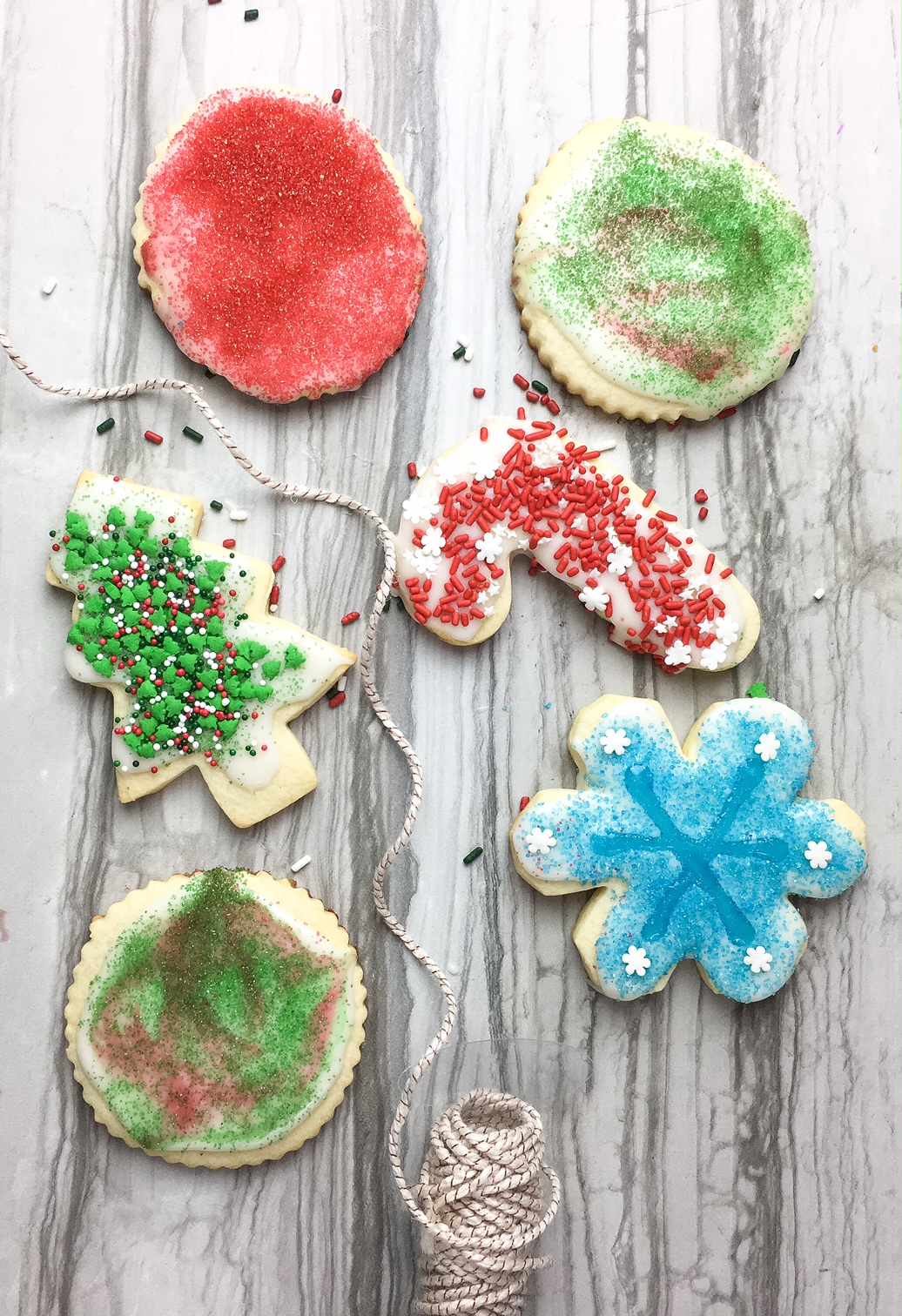 Every year without fail I hear the first Christmas song and I find myself in the kitchen mixing together this sugar cookie dough. Something about sugar cookies just screams Christmas to me. These cookies have a lot of vanilla and a hint of almond. This dough makes a great cut out cookie because it does not spread.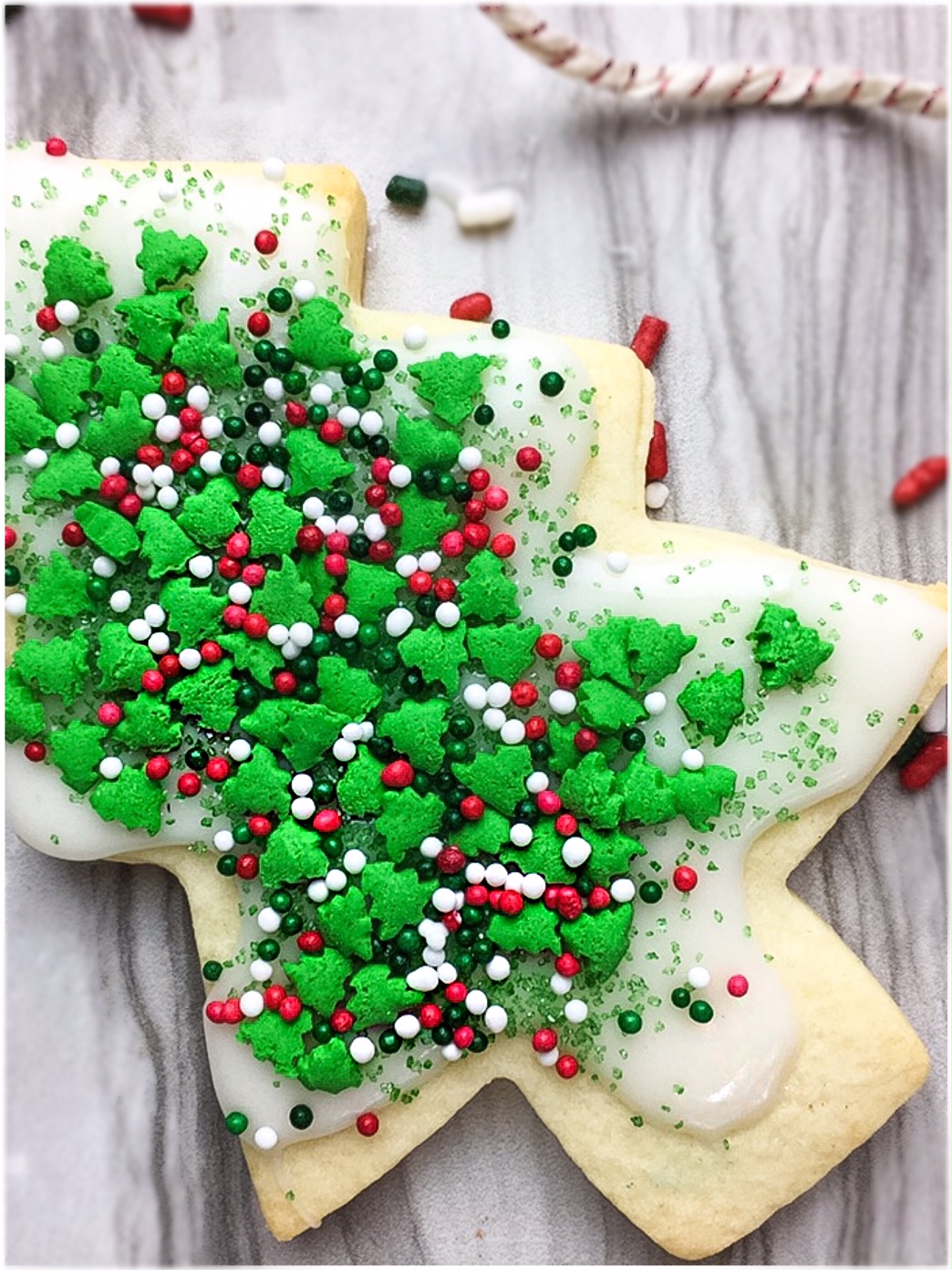 I remember the first few times I made sugar cookies with cut outs and I didn't know you had to chill the dough… They pretty much all spread into one huge sheet cookie. After many mistakes and lots of practice I believe I have it down to a science.
Soft buttery centers with a lightly crisp corner. I actually prefer them the next day. If you let them sit in a air tight container or bag they have a much nicer crumb. They taste delicious either way.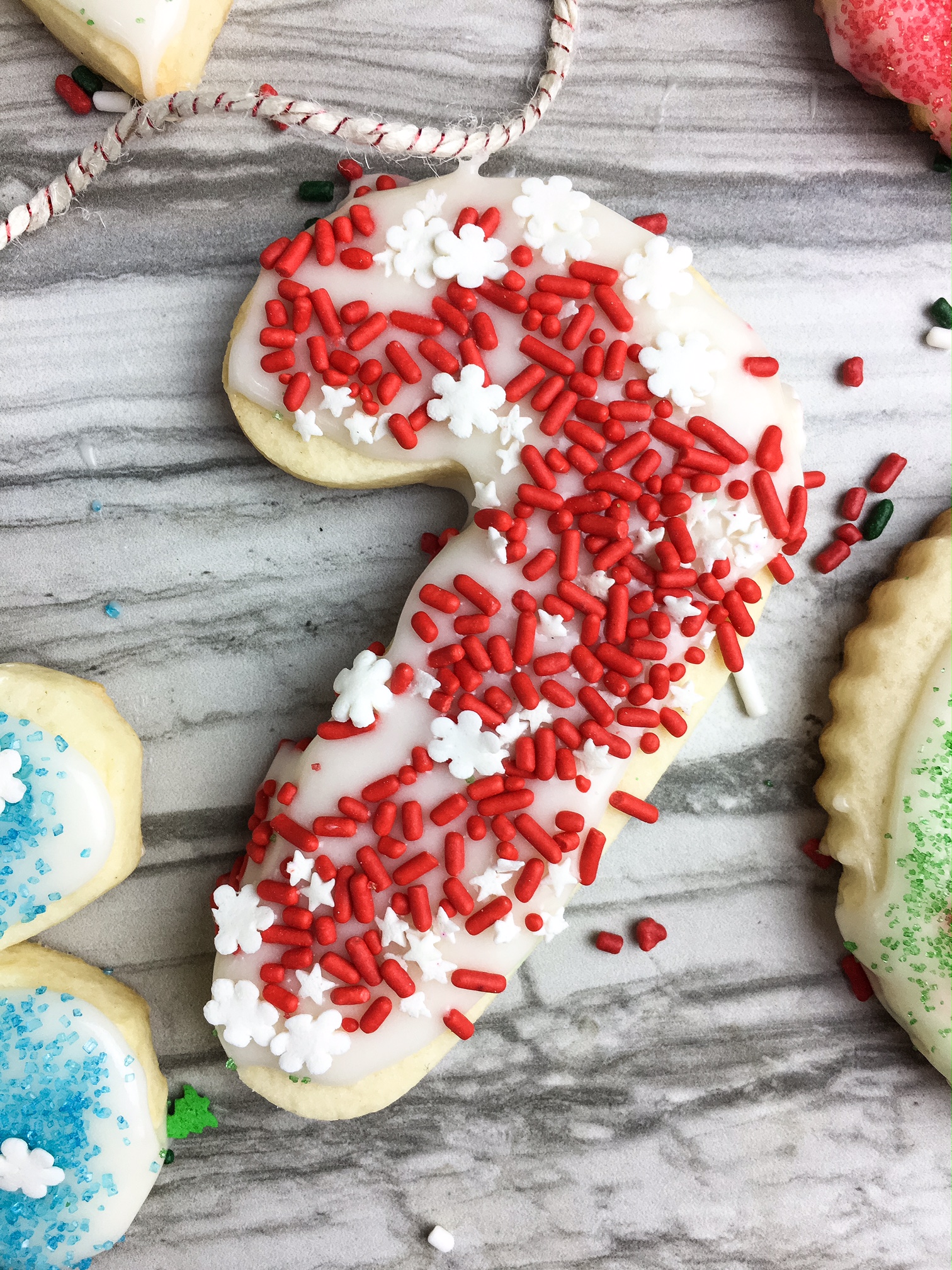 You definitely cannot forget the sprinkles! Christmas sprinkles are my all time favorite. I cannot wait until this time of year when I get to break out all my favorites in my sprinkle collection! These little white snow flakes are adorable and go with everything. I am also a sucker for all colored jimmie sprinkles.
Easy Sugar Cookie Cut Outs
Prep time:
Cook time:
Total time:
Buttery vanilla sugar cookies with a hint of almond.
Ingredients
1 and 1/2 sticks of room temp salted butter
1 cup of sugar
1 egg
1 tsp of water
1 tbsp of vanilla extract
1/3 tbsp of almond extract
2 1/2 cups of flour
1/2 tsp of baking powder
For the icing:
1/4 cup of light corn syrup
3 cups of powdered sugar
1/2 tsp of almond extract
1 tbsp of whipping cream
Instructions
In a large mixing bowl beat the butter and sugar until pale and fluffy.
Add the egg.
Beat until incorporated and very fluffy.
Add the extracts and water.
Mix in the flour and baking powder at a low setting.
Flour your hands and shape the dough into a ball.
On a lightly floured surface roll out the dough to about 1/4 inch thick.
Refrigerate for 30 minutes to set the butter.
Preheat the oven to 325 degrees.
Use different cookie cutters to cut out the dough.
Line a baking sheet with parchment paper or a silicon sheet.
Lay out the cookie cut outs and refrigerate again for 15 minutes.
Bake for 8-10 minutes.
The edges should just barely start to turn golden.
Let rest on the baking sheet until cool.
For the icing:
Mix together all the ingredients.
Icing should be thick, but easy to spread.
Use food coloring if desired.
Decorate with sprinkles!
Let sit on the counter for an hour to set the icing.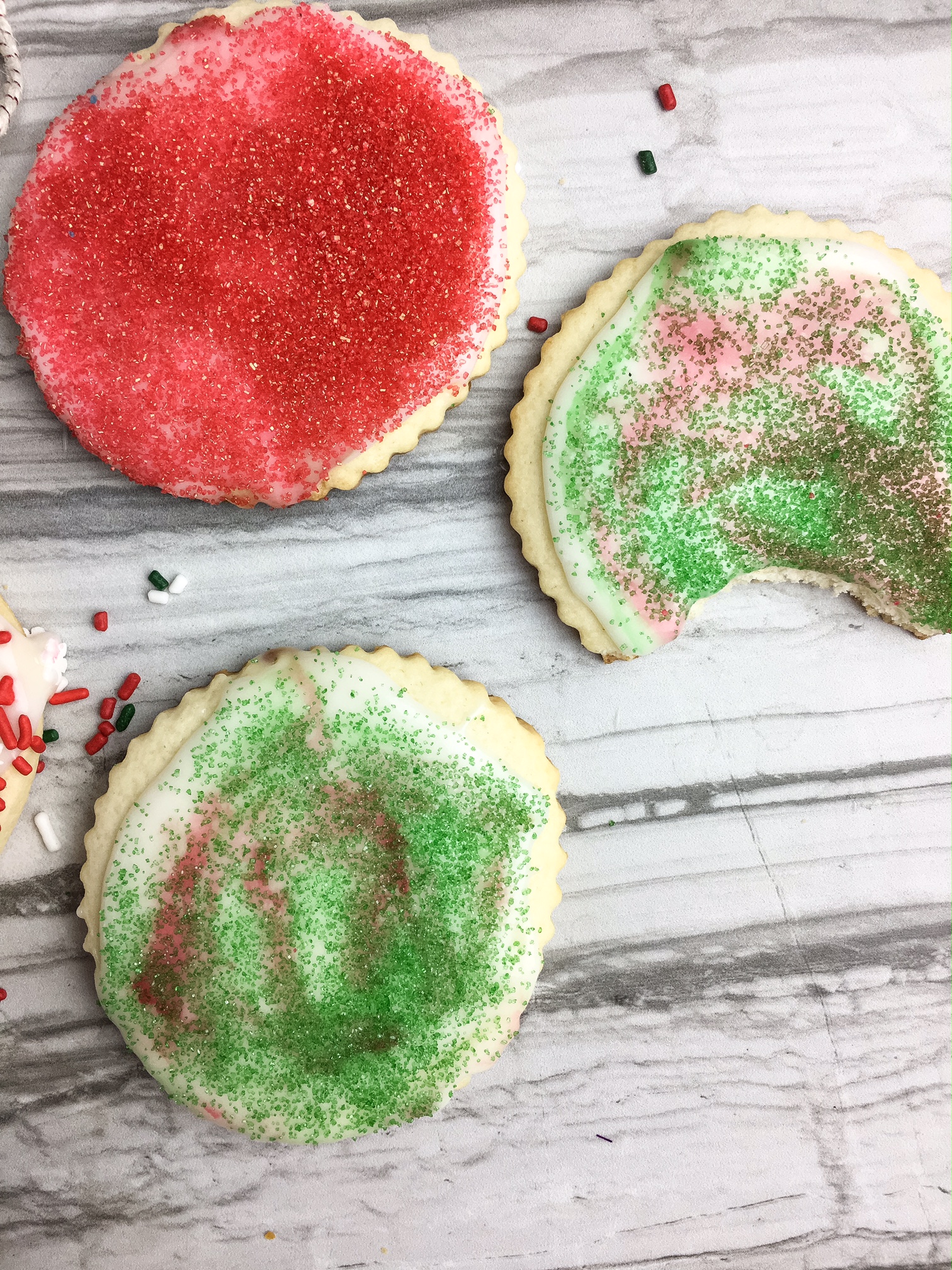 Don't forget lots and lots of colored sugars! They remind me of my grandmothers spritz cookies. Light little butter cookies covered in sanding sugar. Perfect for serving Santa himself! 😉