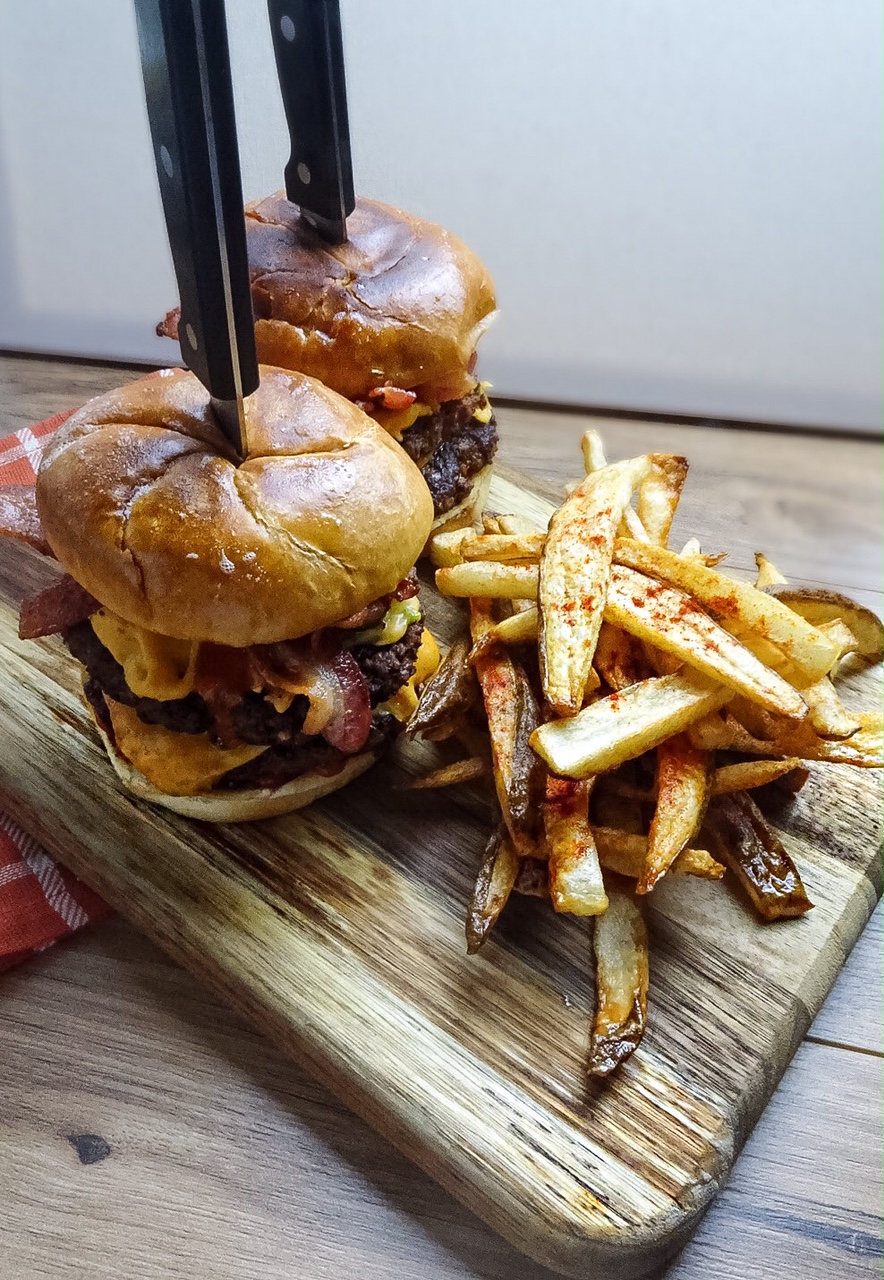 I have been craving a plate of nachos lately. Unfortunately, Patrick is not a big fan of tortilla chips so I am always trying to come up with a new spin on nachos. Homemade nacho cheese is what makes this fantastic burger. Fresh garlic and jalapenos sauteed before adding in sharp cheddar and monteray jack.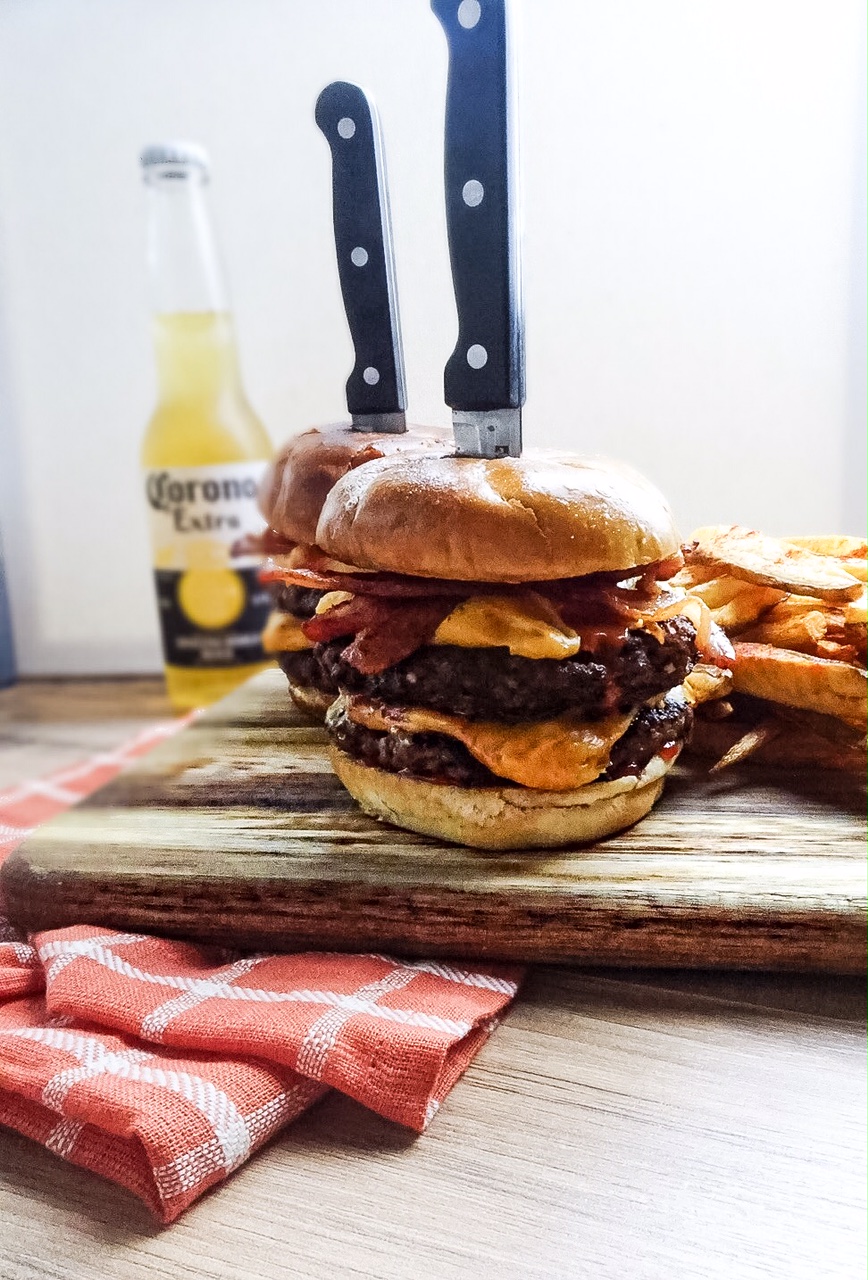 The hardest part about making burgers on the stove top is not drying them out. To be honest I am usually so focused on flavor I forget about the cook time on the burgers. When I told Patrick what I was making he actually cringed a little clearly remembering my well done burgers from last time. Oops! This time I am focused! These came out a perfect medium rare which is so important since we are using a very lean cut of meat.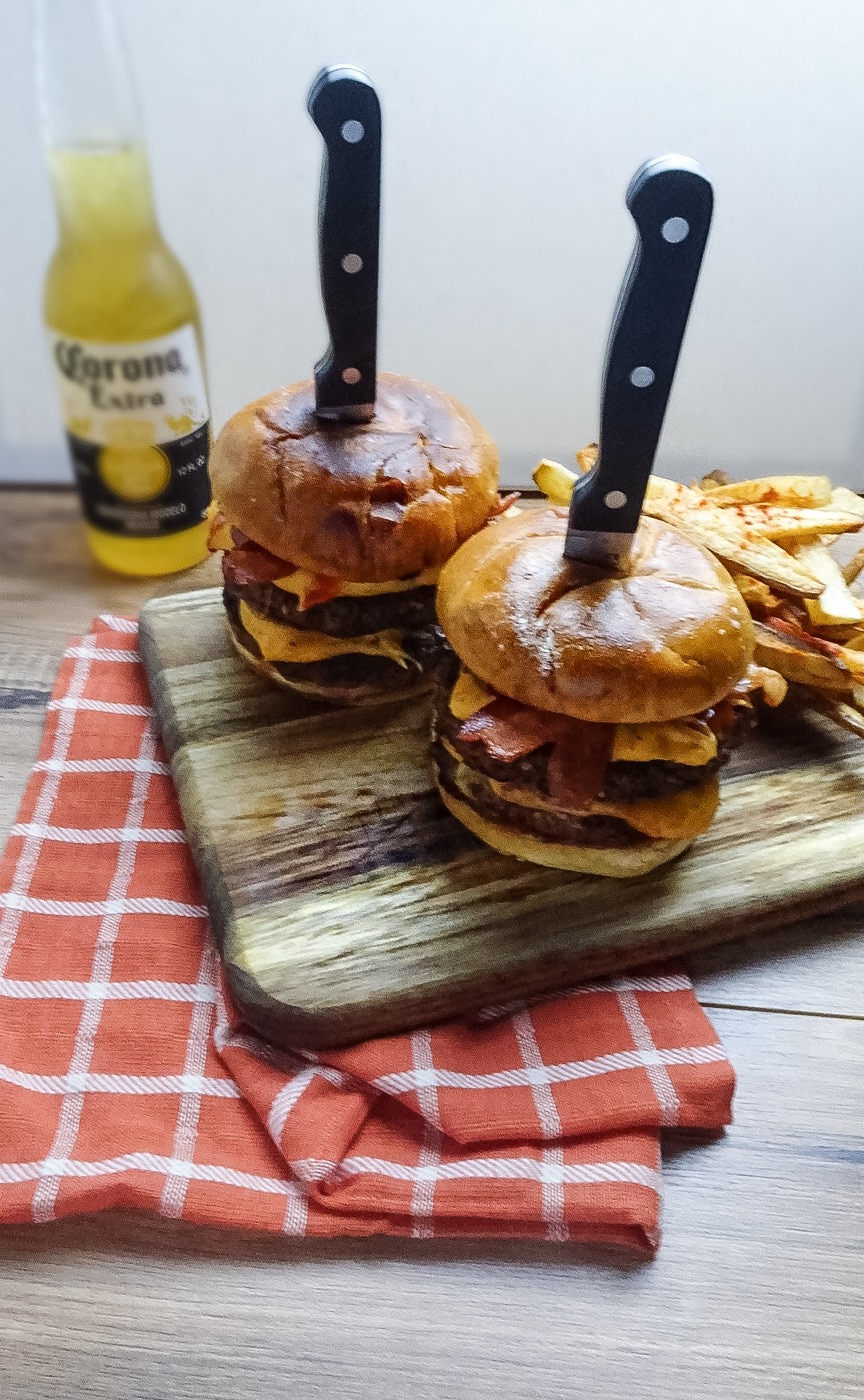 I used a blend of my favorite spices: smoked paprika, fresh cracked sea salt, white pepper, garlic and onion. Yes I definitely satisfied my nacho craving with these! Feel free to reduce the recipe. We ended up sharing one burger since they were so massive.
Nacho Cheese Burgers
Recipe Type
:
Burger, Dinner
Prep time:
Cook time:
Total time:
Thin sirloin patties topped with home made nacho cheese.
Ingredients
For the burger:
1 pound of ground sirloin
1 tbsp cracked sea salt
1 tbsp white pepper
1 tbsp of garlic powder
1 tbsp of smoked paprika
1 egg
1 tbsp fresh garlic
2 tbsp of olive oil
2 buns (or 4 if you want singles)
For the cheese sauce:
1 cup of shredded cheese – cheddar and monteray jack
1 tbsp of corn starch
1 tbsp of fresh garlic
1 chopped jalapeno seeds and veins removed
1 cup of milk
1 tsp of paprika
1 tsp of chili powder
1 tbsp of butter
Burger toppings:
Bacon
Tomatoes
Onions
Ketchup
Mayo
Whatever you decide
Instructions
In a large mixing bowl mix together the sirloin, spices, and egg.
Form into thin uniform sized patties.
Preheat a skillet to medium heat.
Add the olive oil.
Cook the patties for about 3-5 minutes on each side depending on your temp preference.
For the cheese:
In a small sauce pan heat the butter.
Add the garlic and jalapenos.
In a bowl combined the cheese, spices and cornstarch.
Add to the sauce pan.
Make sure the heat is medium low.
Add in the milk 1/4 a cup at a time.
Whisk constantly.
Sauce should be smooth.
In a frying pan fry 1/4 a pound of bacon.
Let drain.
Warm your buns and top with your favorite toppings!
So next time you are craving some nachos, but do not want to use tortilla chips try out my burger recipe!
I promise it is so worth it.
I added lots of hot sauce.
It was delicious!
If you try this recipe don't forget to tag me! #kelliericecakes