Usually I dread the time change. I know you "get" an extra hour, but then it gets dark early and I just feel like I lose out somehow. Not this time! I woke up last Sunday so refreshed. I usually work later on Sundays so I had so much extra time to play in the kitchen.
I was craving something sweet and salty. I had some extra buttermilk left over from the weekend so I decided to create this buttermilk waffle recipe.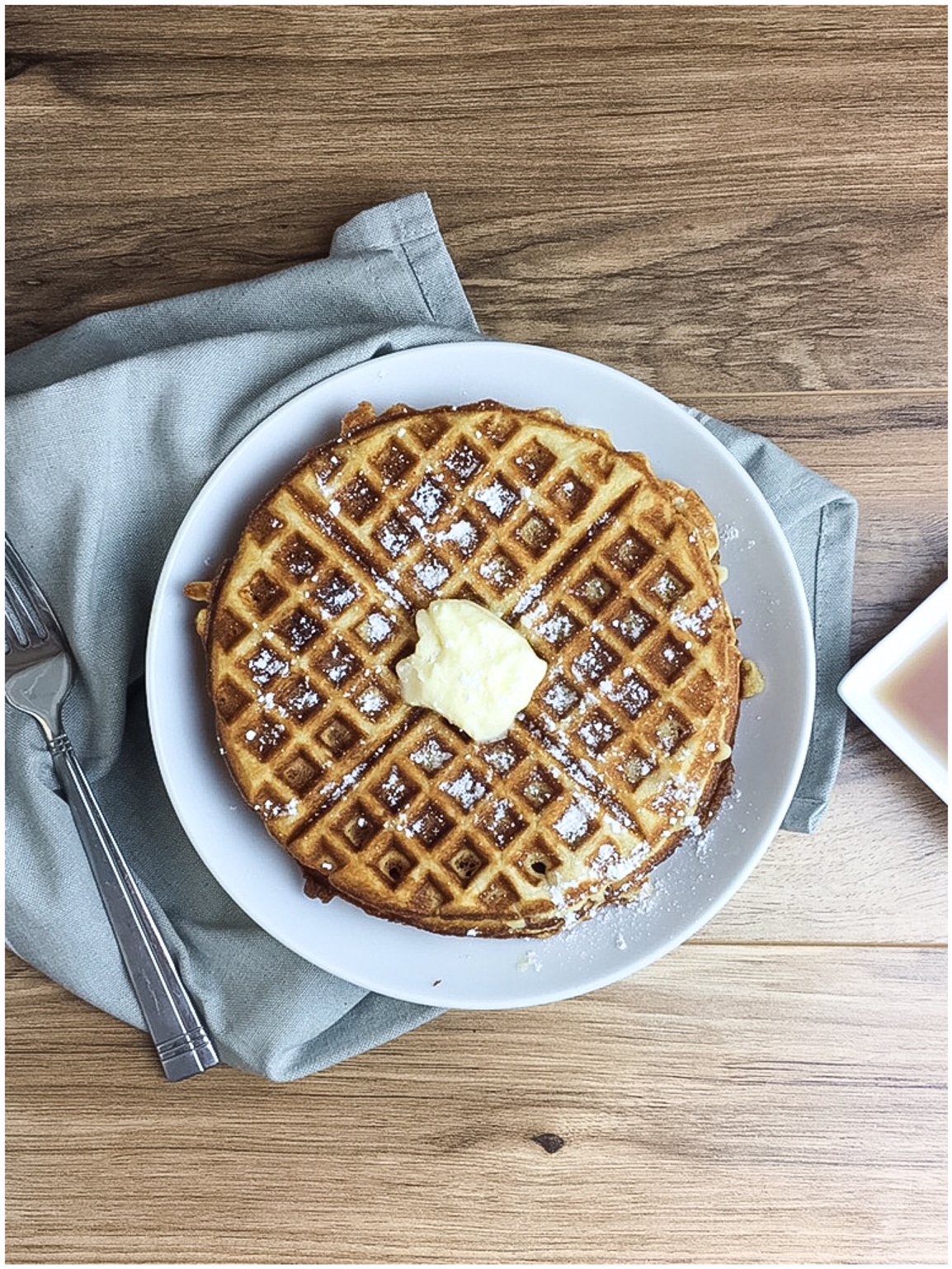 I am high maintenance when it comes to my kitchen utensils. At one point I had 3 waffle irons. Today I only have two. I used my smaller iron so I could get thin crispy waffle edges.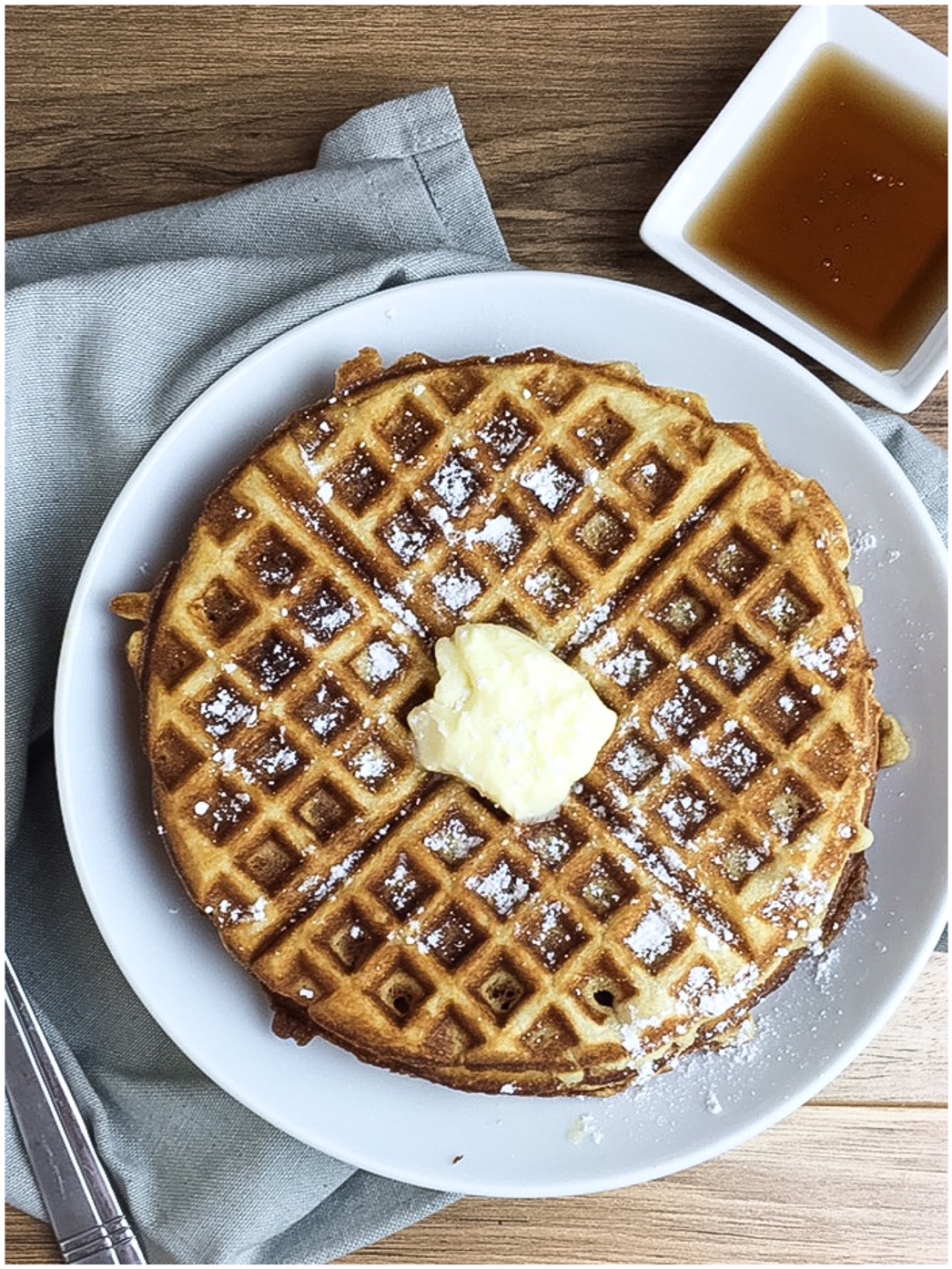 Side bar- can we talk about this butter right now? This butter has two ingredients: sweet cream and salt. It is so simple and pure. Perfect for these waffles. You may be thinking I'm being a tad dramatic right now. I promise when you use a high quality butter with fewer ingredients your recipes become magical! Most butters have a weird silicon-y slip to them. This does not. I used a European style from my local grocery store.
Okay back to the waffles. I used a mix of buttermilk, cinnamon, and vanilla to create a super delicious flavor. Added a little canola oil for the crunch. Then finished with a pinch of salt for the sweet salty combo I was craving.
Buttermilk Waffles With Extra Vanilla!!!
Recipe Type
:
Breakfast, Waffles
Prep time:
Cook time:
Total time:
Sweet vanilla buttermilk waffles topped with salted butter.
Ingredients
1 cup of buttermilk ( I used lowfat)
3 tbsp of sugar
1 large egg
1/4 cup of canola oil
1/2 tsp of baking soda
1/4 tsp of salt
1/2 tsp of baking powder
1 cup of AP flour
2 tbsp of pure vanilla
1/2 tsp of cinnamon
salted butter and maple syrup for topping!
Instructions
Preheat your waffle iron.
I spray mine with canola spray.
In a large bowl mix flour, sugar, baking soda, baking powder, salt, and cinnamon.
Add in the buttermilk.
Lightly mix.
Add the vanilla, oil and egg.
Mix lightly until batter forms.
Will still be slightly lumpy.
It should resemble a cake batter. If it is too thick add buttermilk or too thin add a little flour.
Pour on the waffle maker and cook to the irons timer.
I like to cook mine on medium high (a 4) for that crispy edge.
Top with your butter and syrup!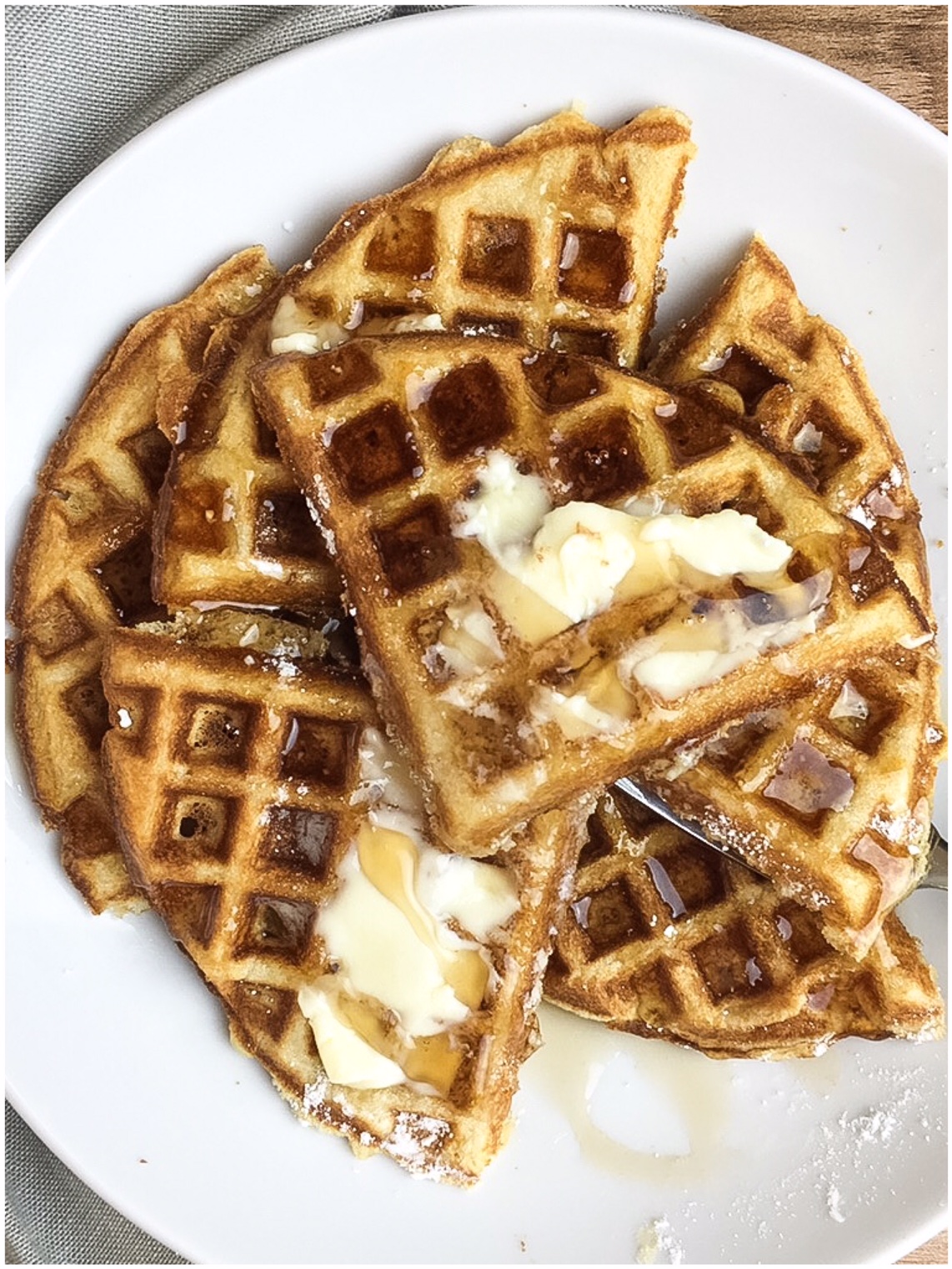 mmmm is there anything better??? If you make these please tag me! #kelliericecakes