Is it cold where you are? We are in Georgia and it was 70 degrees on Christmas, but today it is 24 degrees. I love the cold because it makes me feel like it is okay to stay in the holiday spirit for just a littttle bit longer!
This soup is perfect for the cold weather! I would honestly eat it any time, but the creamy heat just warms you from the inside out.
Last month a was a little under the weather and my amazing husband came home early to bring me Panera tomato soup and grilled cheese. That combination brings back so many memories for me. My grandma would warm a can of campbells tomato soup with a little milk and cheddar anytime I was sick. This is slightly more grown up, but the same yummy idea.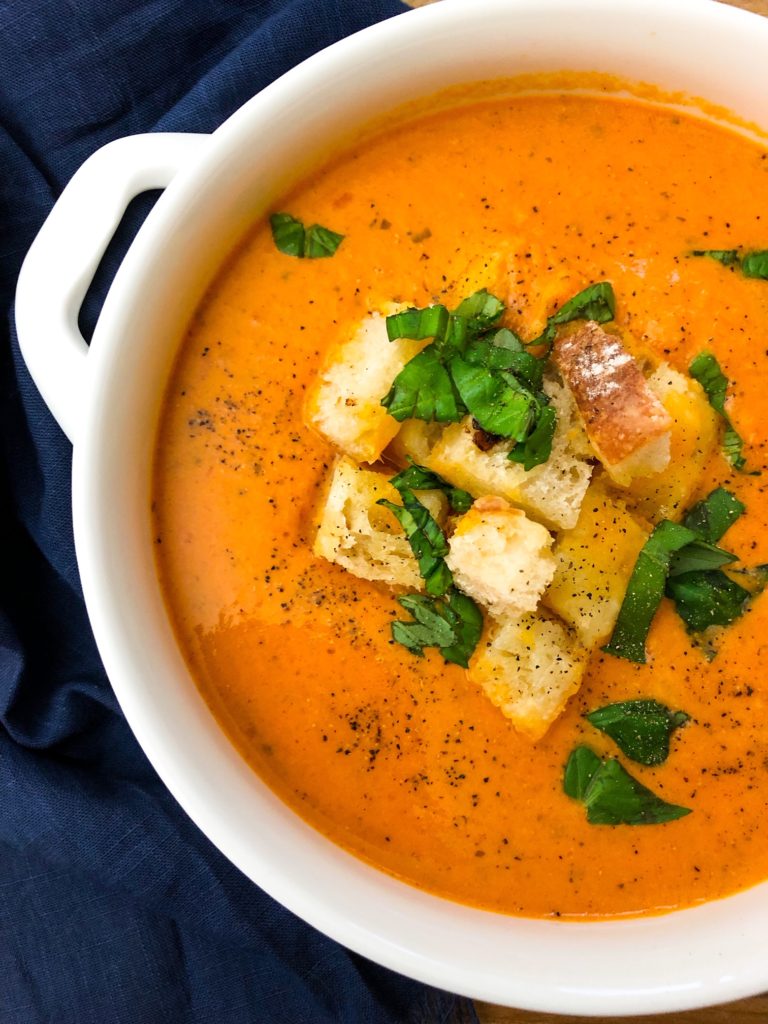 The caramelized onions pair really well with the tomatoes and cream. Topped with lots of cracked black pepper and grilled cheese croutons, you will definitely win over kids and adults alike!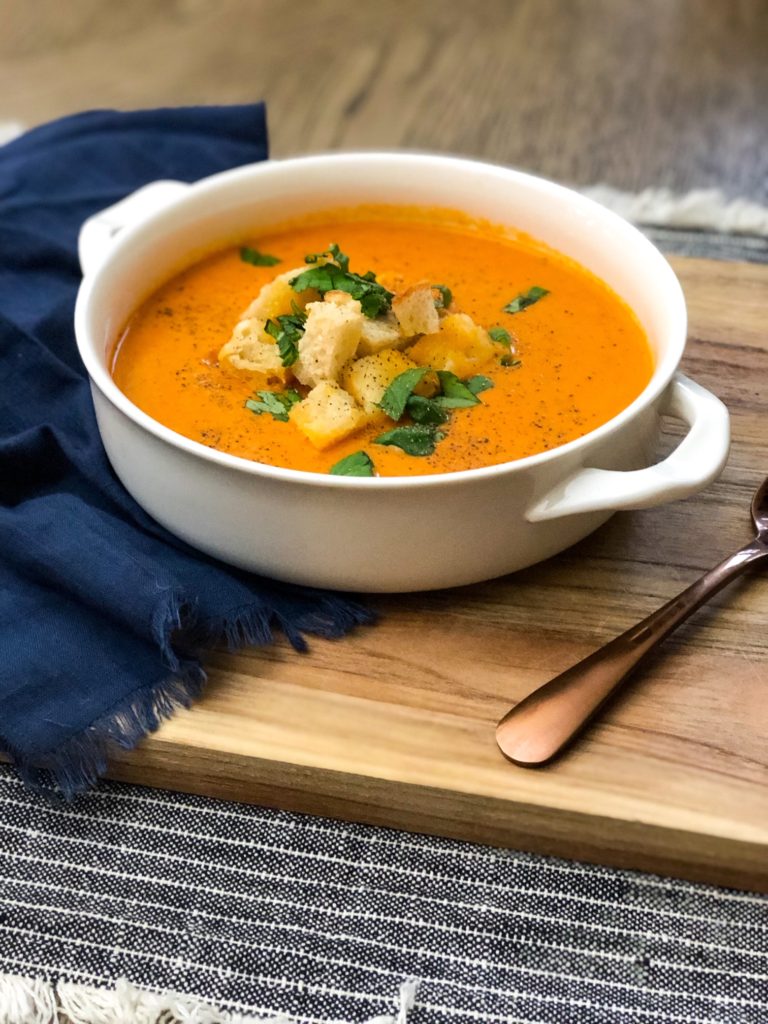 Creamy Tomato Soup
2 tbsp olive oil
2 cans whole peeled tomatoes
1 cup sliced yellow onion
1 tsp sugar
3 cups vegetable or chicken broth
1 cup chopped fresh basil
1/2 cup heavy cream
2 slices sour dough bread
1/2 cup cheddar
1/2 cup grated parm
Heat up the instapot and add the olive oil. Once the oil is warm add your onions and sugar. Keep them moving so they do not burn. Once the onions start to turn golden brown you can add the tomatoes and broth. Turn on your soup setting for 45 minutes.

Once finished you can use an immersion blender to smooth out the broth or you can put a few cups in a regular blender. (Just make sure you wait until the soup is not boiling hot!) Add the cream, basil, and parmesan cheese. At this point you can salt and pepper to taste. I really like mine with lots of fresh cracked black pepper!

Toast your sourdough with the cheddar on top. (I did mine really quickly in the air fryer) You just want the bread slightly crispy and the cheese melted. Cut into cubes for your topping.
This is an easy way to have a warm comforting dinner with hardly any effort! The carmelized onions and parmesan just take a traditional soup up a level. Enjoy!