What is it about Christmas that just makes you crave warm cups of espresso? Or is it just me?? These cookies are inspired from one of my favorite drinks. Espresso with caramel and mocha sauce.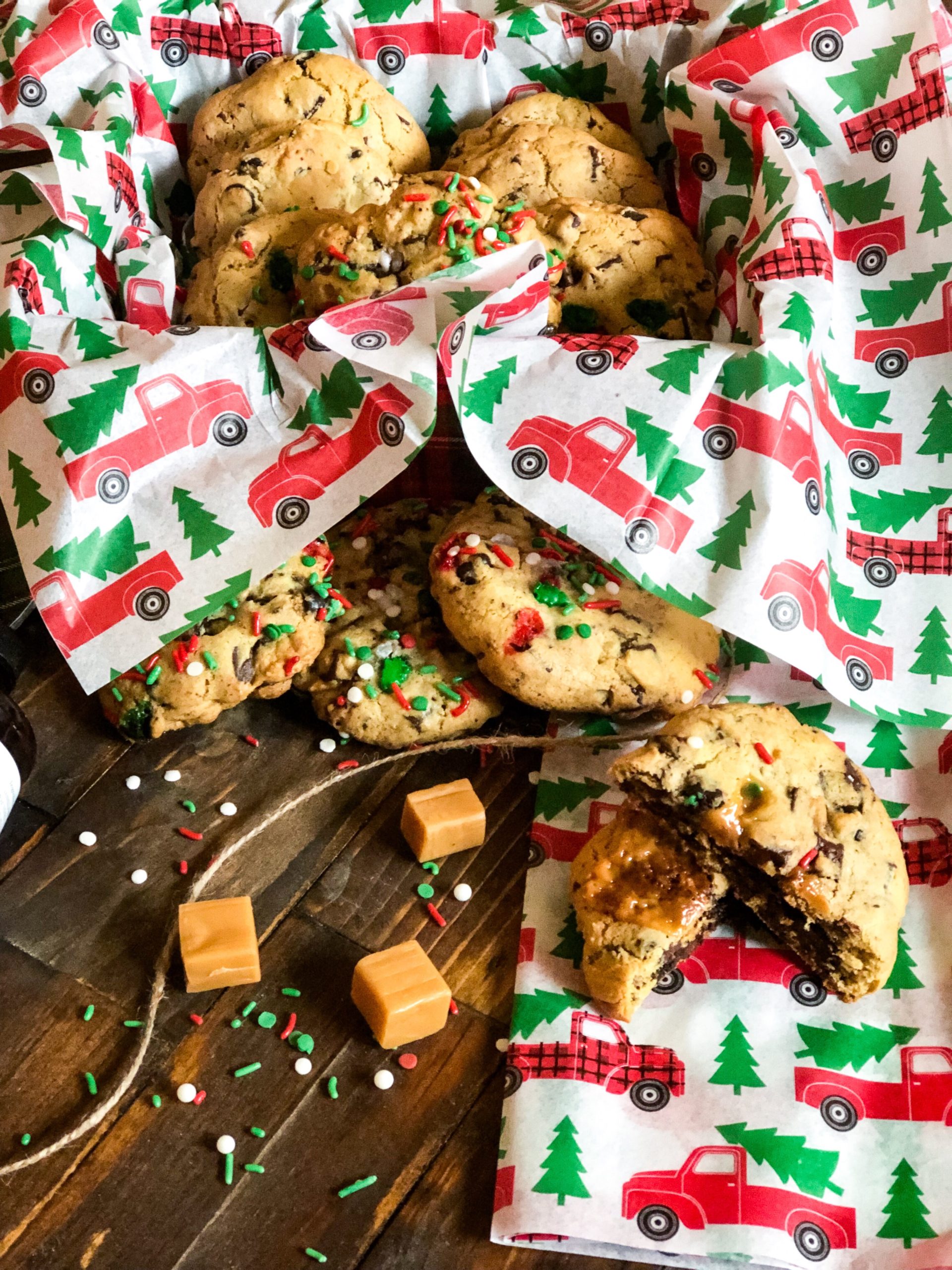 These chewy chocolate chip cookies have dark chocolate chips, espresso chips, and are stuffed with caramel. They are perfect for any holiday cookie exchange or late night snack!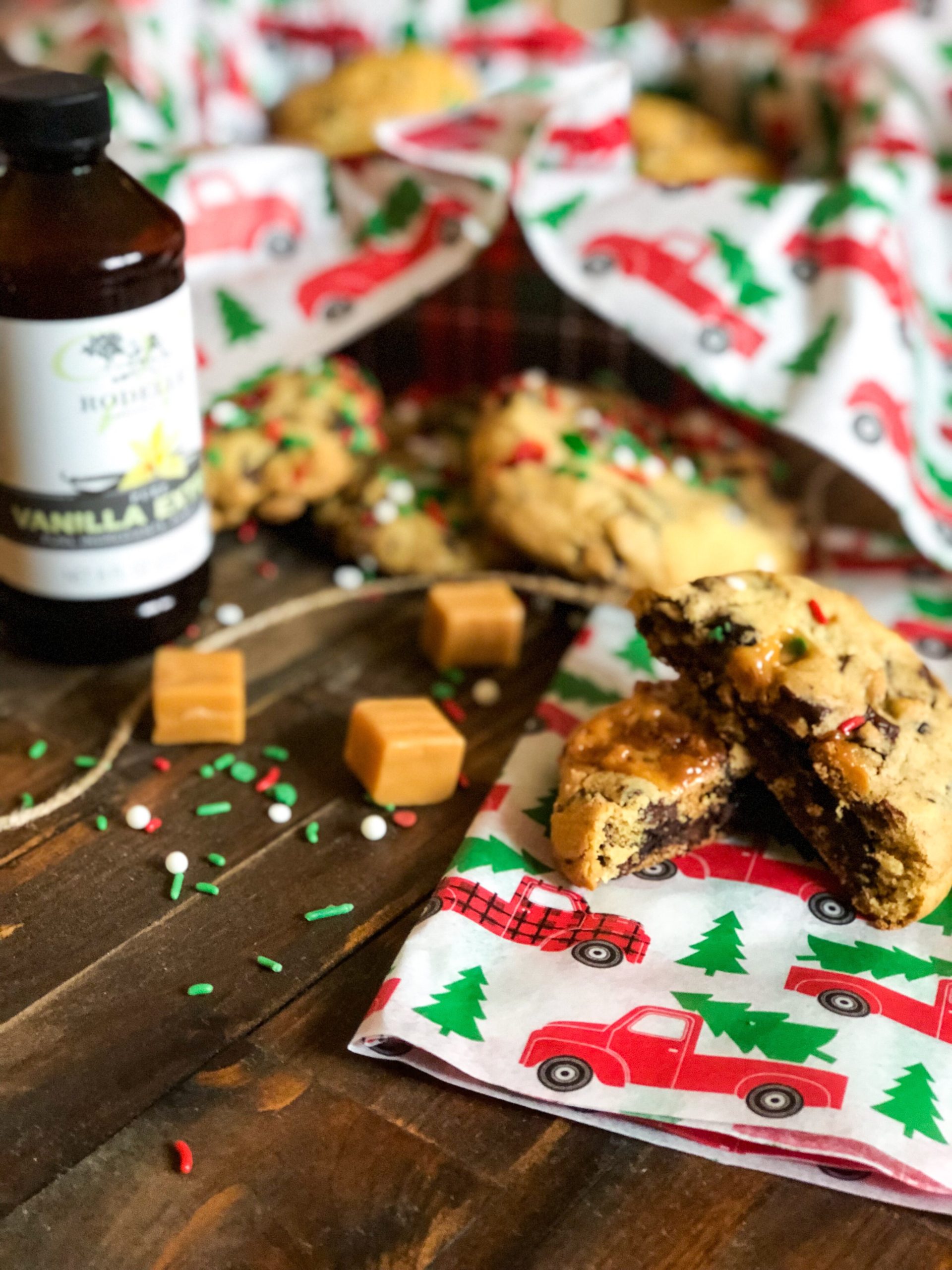 I created these cookies as part of the #rodellebakingchallenge ! I am so excited to share their give away. If you have been following me for a while you know the Rodelle vanilla extract is my all time favorite.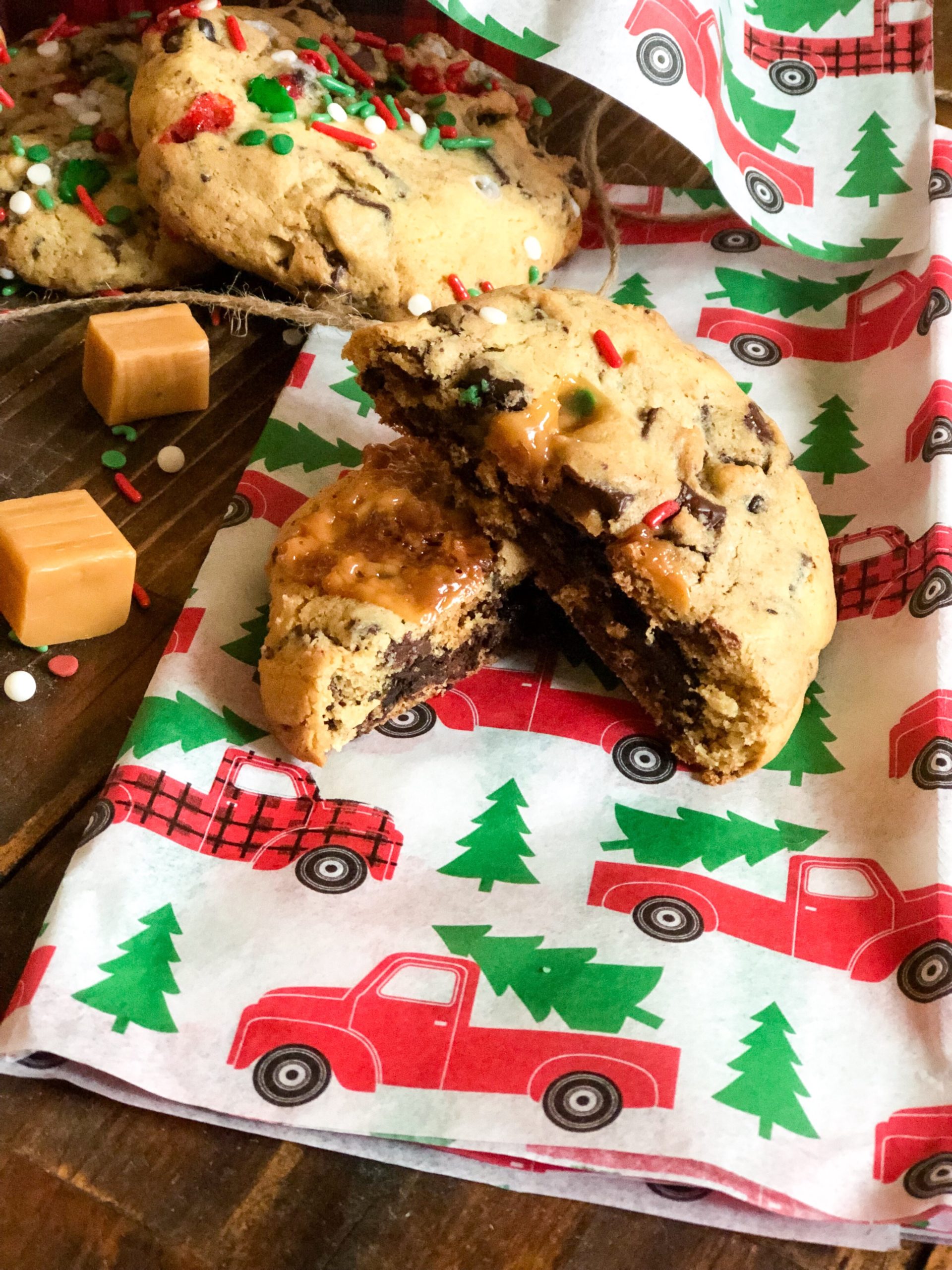 Ingredients
1 stick room temperature salted butter
1/3 cup of granulated sugar
3/4 cup of light brown sugar packed
2 large eggs
1/2 cup of instant vanilla pudding mix
2 tbsp of Rodelle vanilla extract
1 tsp of baking soda
1 tsp of cinnamon
1 cup dark chocolate chips
1 cup espresso chips
12 chewy baking caramels
Directions
Preheat oven to 350
In a mixer whip the butter and sugars
Add in the extract, eggs and pudding mix
Slowly mix the cinnamon, baking soda and flour
Hand fold in the chips to prevent over mixing
Roll into 12 even balls
Push the caramel into the middle of each until covered
Flatten slightly to the size you like these do not spread much
Decorate with sprinkles!
If you do not have espresso chips just add another cup of dark chocolate chips and 2 tbsp of instant espresso powder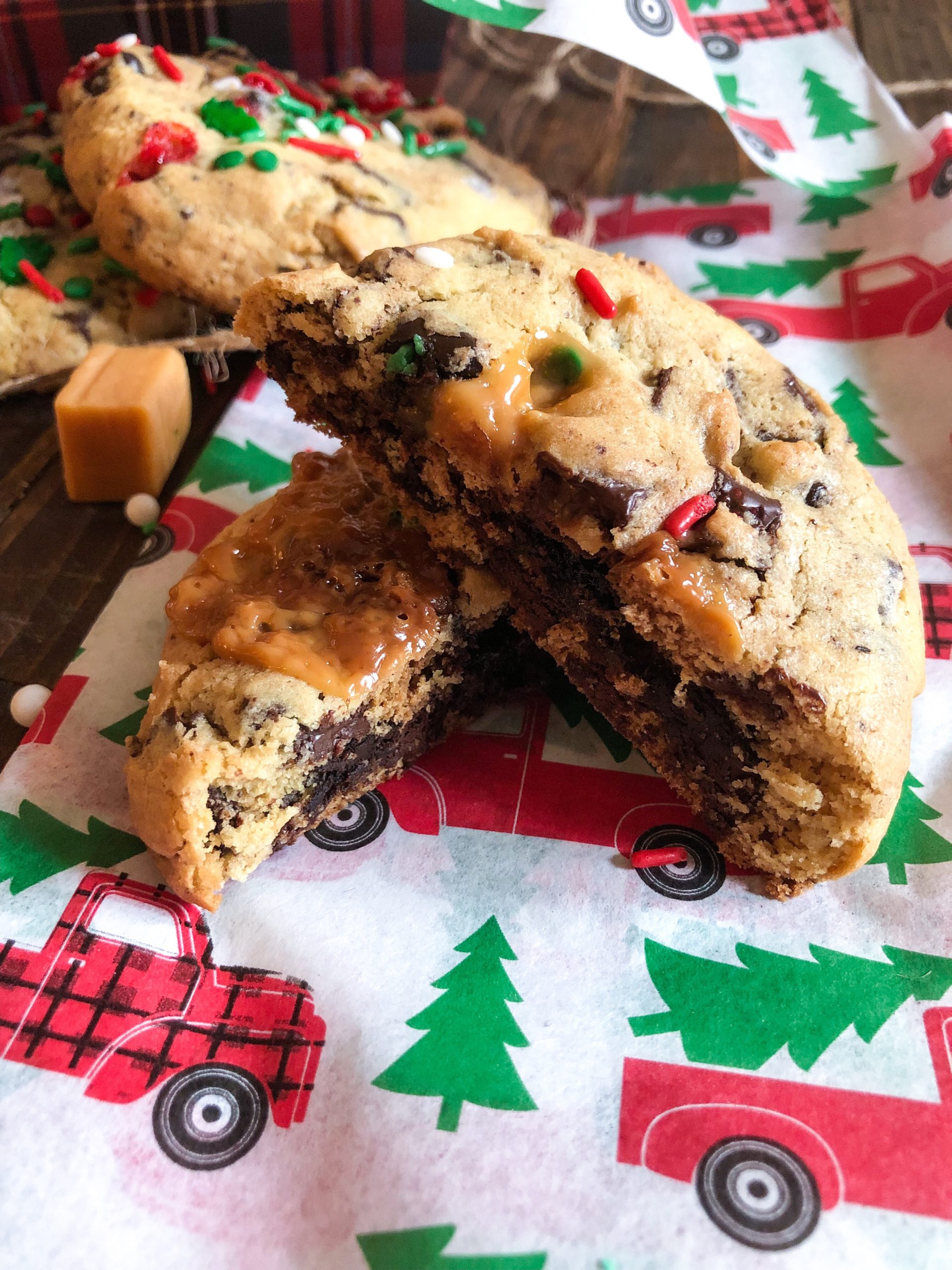 Enter to win Rodelle's baking challenge! Follow @rodellevanilla on Instagram. Bake one of the influencer collab recipes and tag them at #rodellebakingchallenge !