My instapot is my favorite kitchen appliance when it starts getting cold out. I love being able to get big flavors in half the time. This soup is easy to make with minimal ingredients, but still delivers hearty bites!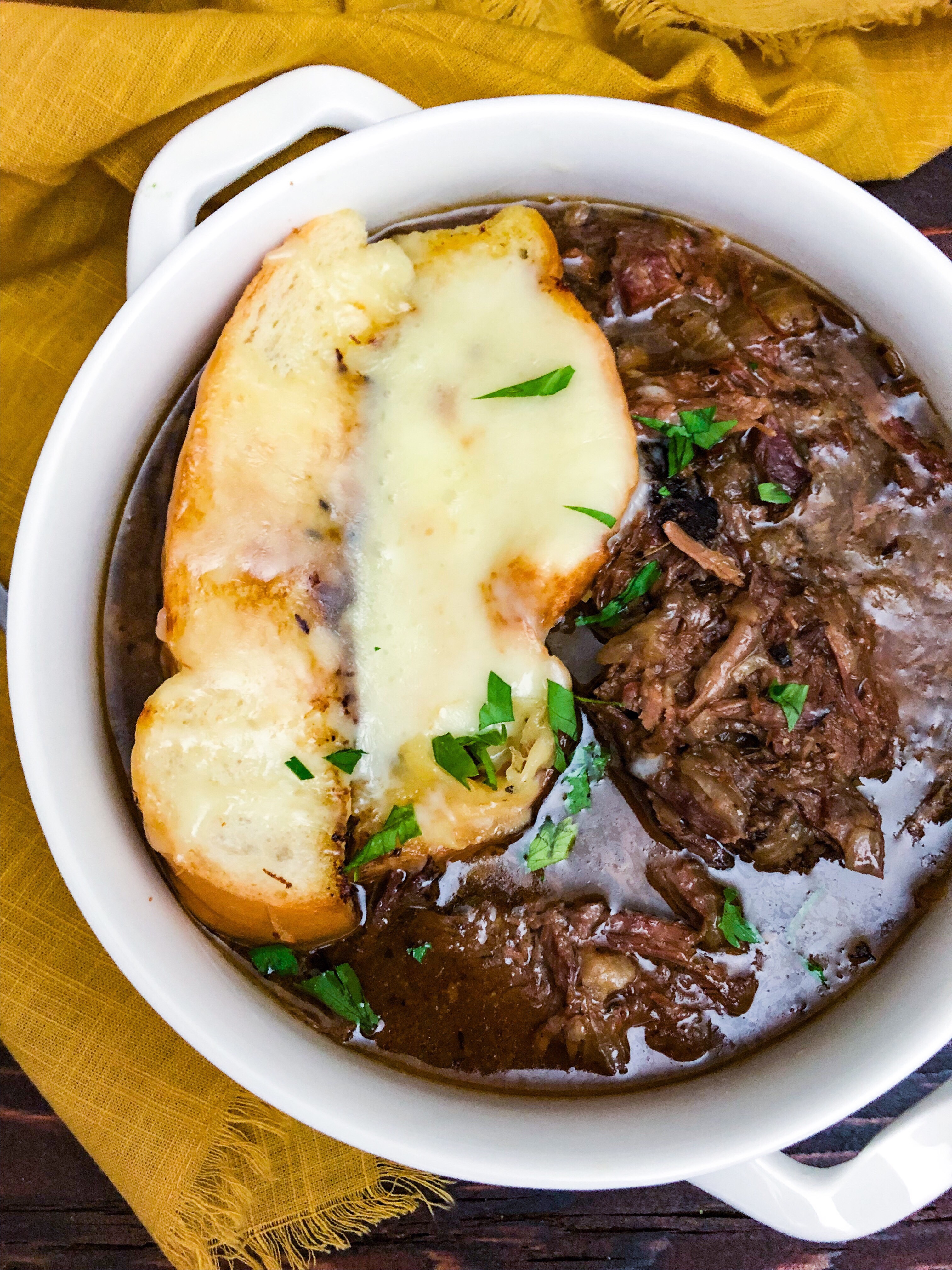 I started by caramelizing two large yellow onions with butter and a spoonful of brown sugar.
This broth takes on the deep onion flavor. When the bread soaks the broth up it is so delicious!
Ingredients
1 pound chuck roast
3 large yellow onions chopped
2 cups of beef bone broth
1 tbsp brown sugar
3 tbsp of worcestershire
1/4 cup butter
1 tsp dried thyme or one bunch of fresh
1 tsp chopped garlic
Salt and pepper
Olive oil
French bread and smoked Gouda for topping
Directions
In the instapot heat a little oil on the sauté setting and sear each side of the beef
Switch to meat/stew setting
Add the onions, butter, brown sugar, herbs, garlic, and worcestershire
Cook for one hour then add the bone broth.
Stew for another hour until the beef is easy to pull apart
Season with salt and pepper
Top with toasted bread and cheese
I like to broil my cheese bread for a few seconds before topping
Top with fresh herbs and enjoy!