We had a wild Halloween weekend filled with kids! Friday the kids dressed up and we went to a food truck event. I was so excited about my Chicago dog until I saw Patrick's bulgogi tacos. Everything was delicious and the weather was gorgeous!
On Saturday the nephews came so we had 5 kids ranging between 6-11. They convinced me that we just had to have a cake for dessert.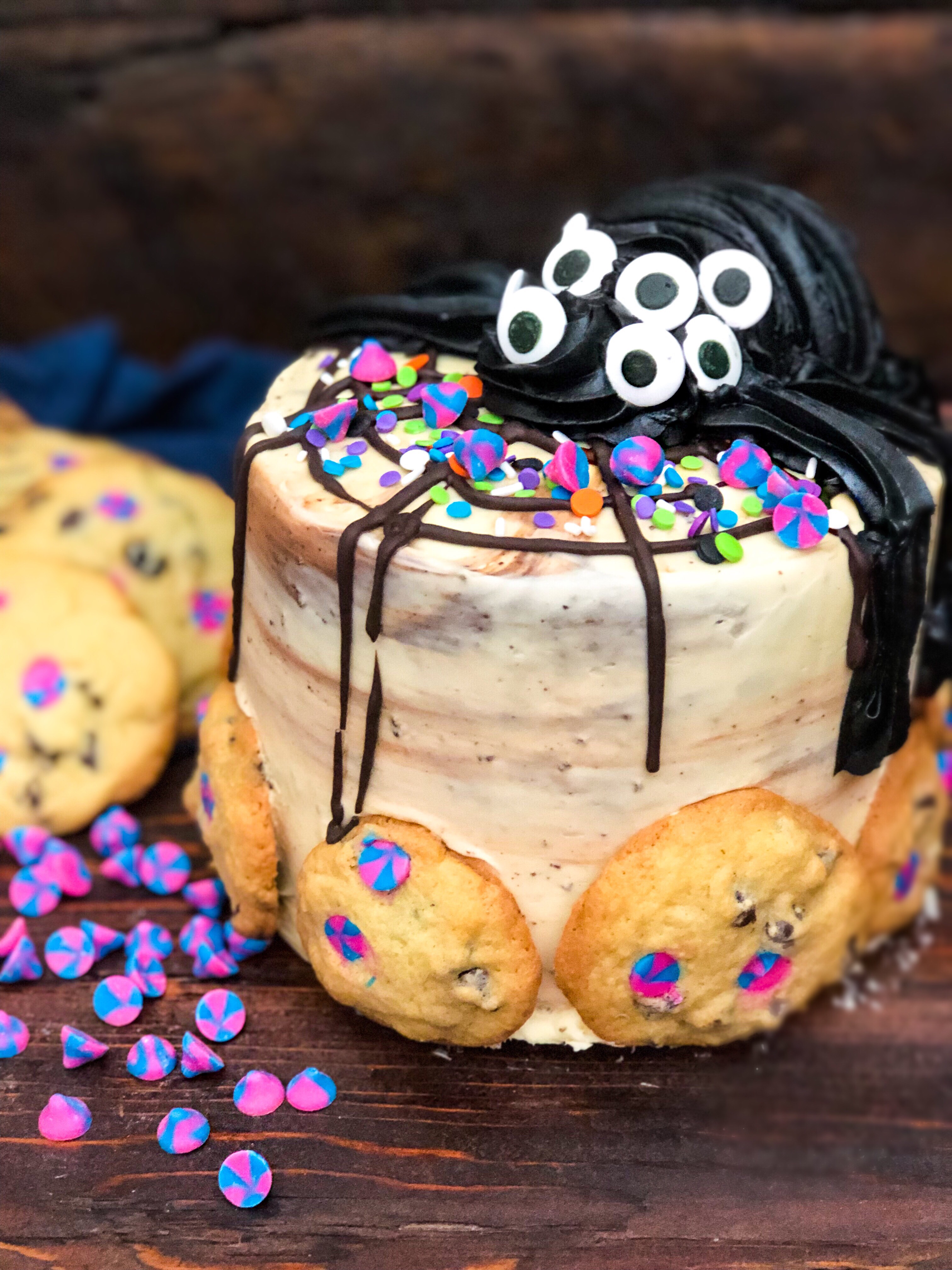 When I was checking out at target I saw these unicorn chips so I already had cookie dough resting.
I baked three layers of dark chocolate cake and whipped up a true chocolate buttercream. I always use a good quality cocoa powder and salted butter. Rodelle gourmet cocoa is my favorite.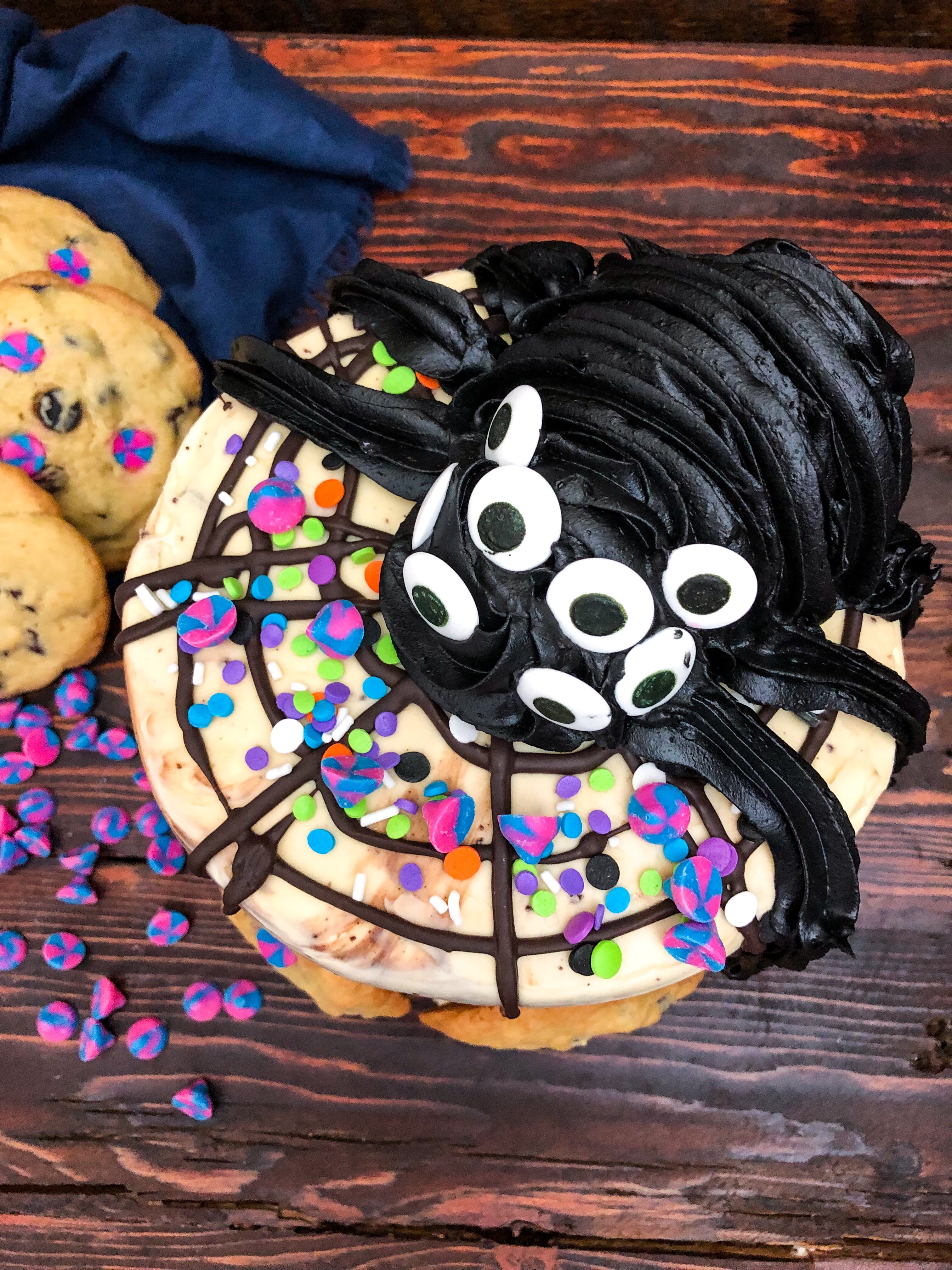 After evening out my layers, I crumbed the scraps and set them to the side. I made a vanilla buttercream and added my cake crumbs for my cookies and cream frosting.
The spider was actually super easy. I used more cake scraps and shaped it before dipping in melted chocolate. Then just piped frosting on top.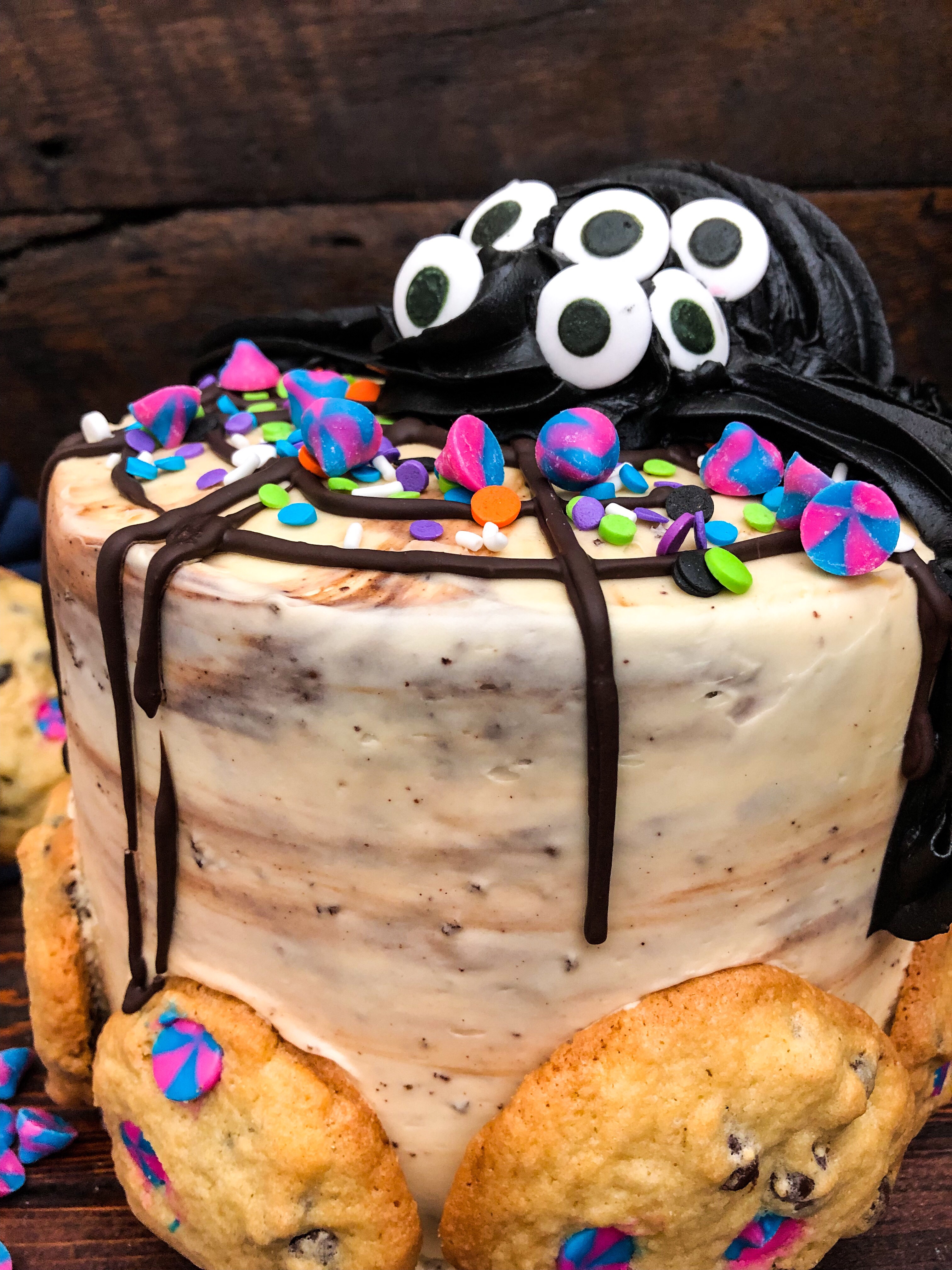 I frosted the entire cake including layers with the chocolate buttercream before going back over with the cookies and cream frosting.
Decorate any spooky way you want!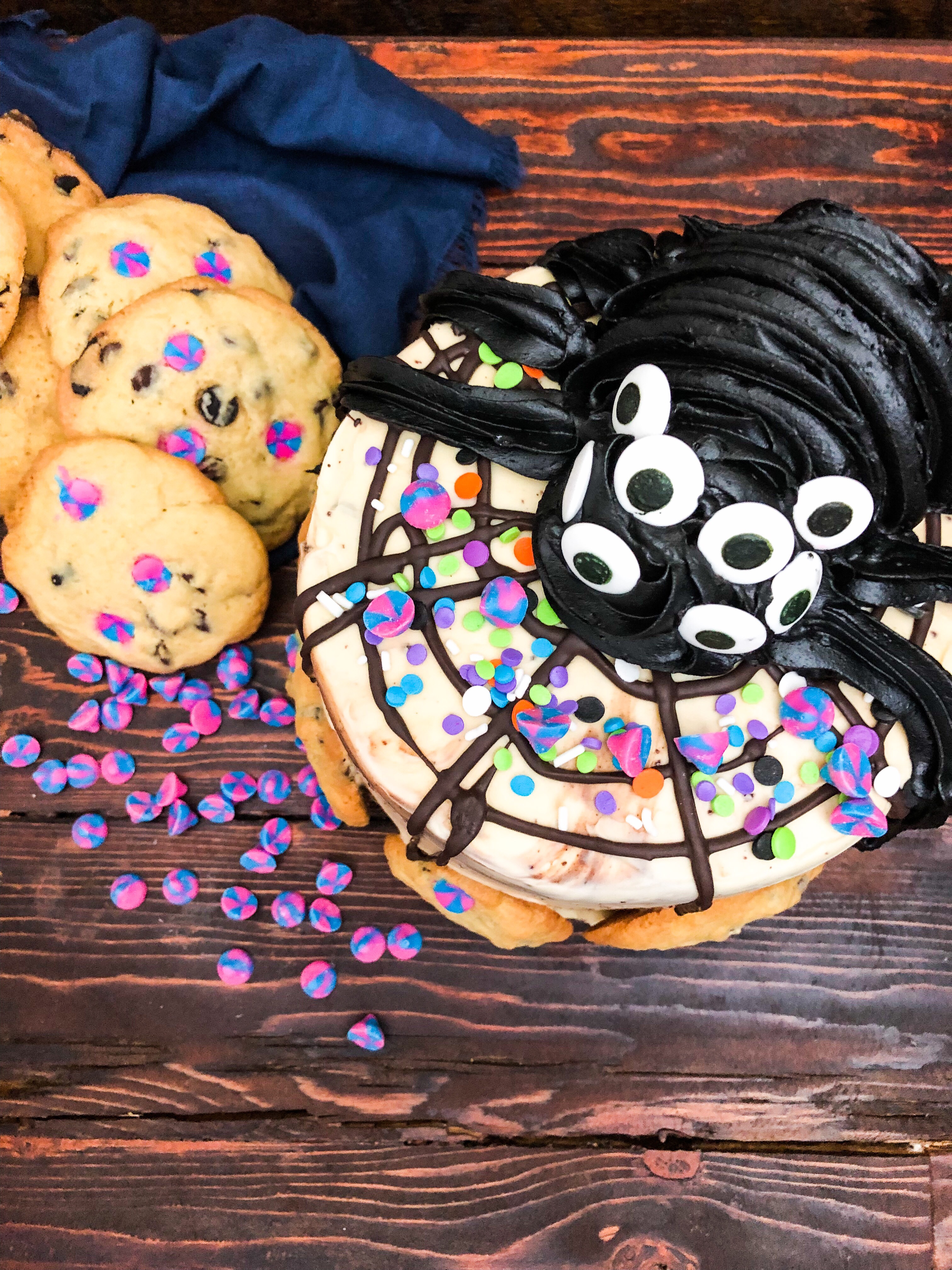 Ingredients
Chocolate cake layers from your favorite recipe or box mix
6 cups of powdered sugar
2 sticks of salted butter
1/2 cup of cocoa powder
1/2 cup of heavy cream
2 tbsp of vanilla extract
1 tsp of cinnamon
1 cup of chocolate chips melted
Sprinkles, cookies and candies for decorating
Directions
Beat 1 stick of butter, 1 tbsp of vanilla, cinnamon, and cocoa powder
Add in 3 cups of powdered sugar slowly using up to 1/4 cup of cream until you have desired consistency
Mix the remaining butter, sugar and vanilla add in some crumbs from your chocolate cake scraps whip with the remaining cream until light and airy
Frost the layers and do your crumb coat with chocolate buttercream
Finish frosting with the vanilla
Use melted chocolate for web designs or your chocolate spider
Decorate as desired!