How in the world is it only two weeks to Christmas already!!!! This is my all time favorite time of year. I have been preparing for weeks and now it is flying by so fast! We are having a Christmas party at the end of the month and I have been experimenting with lots of recipes to find the best to serve at the party. These cookies definitely made it!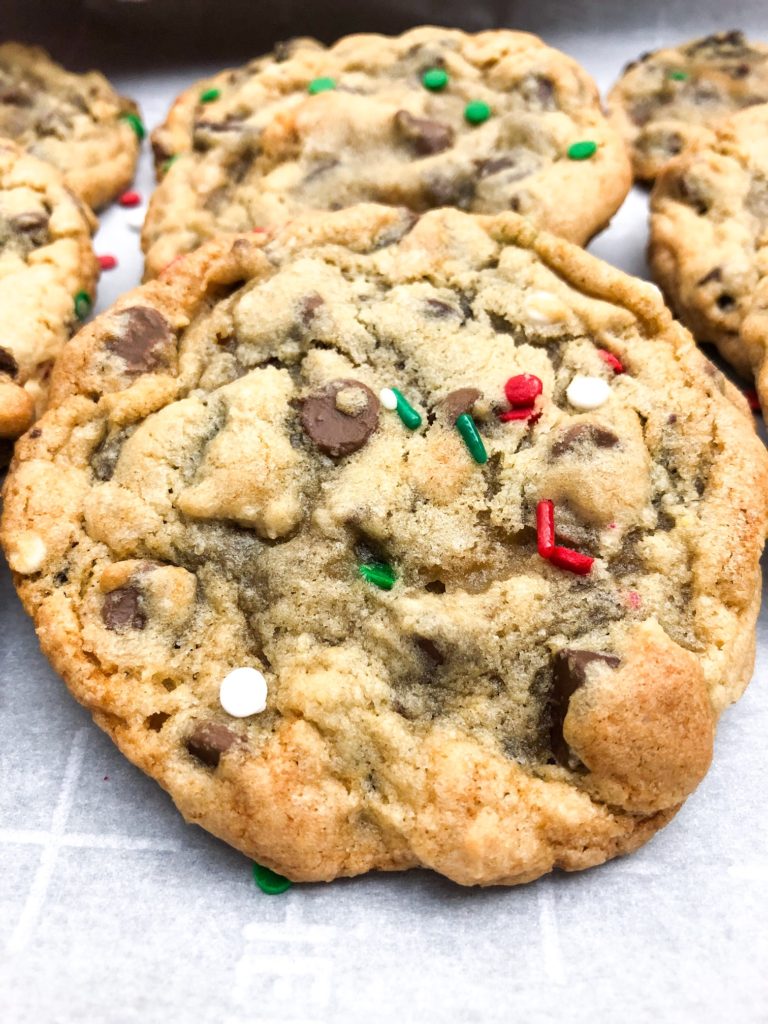 I have been combing through recipes on Pinterest trying to find the ultimate chocolate chip cookie that doesn't take me all day. These cookies come together in about 15 minutes and are so perfect for my cookie style. They are soft and chewy with slightly crisp edges. All the chocolate chips are melty and gooey.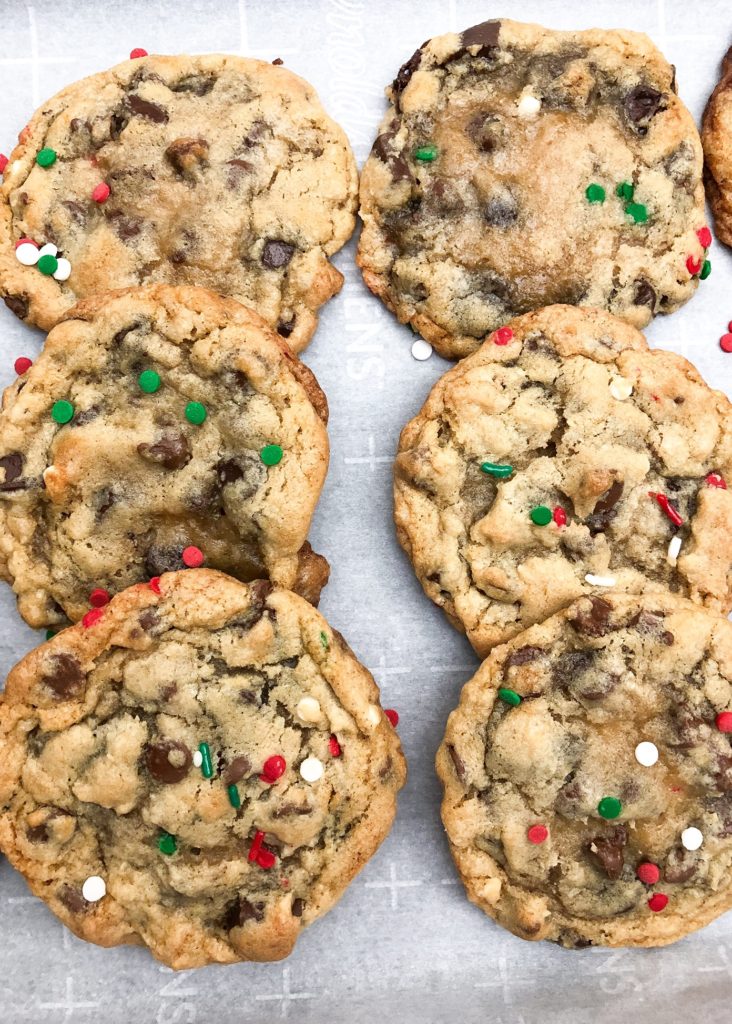 Here are a few tips for your cookie making magic. Freeze some of your chocolate chips. I like to do an assortment of chocolates with room temp chunks and frozen chips. This helps them hold their shape while the chunks gets super melty. Bring your butter and egg to room temp before making your batter. Use parchment paper for these. If you use any tip make sure it is this one. This paper keeps the cookies from over browning and no mess.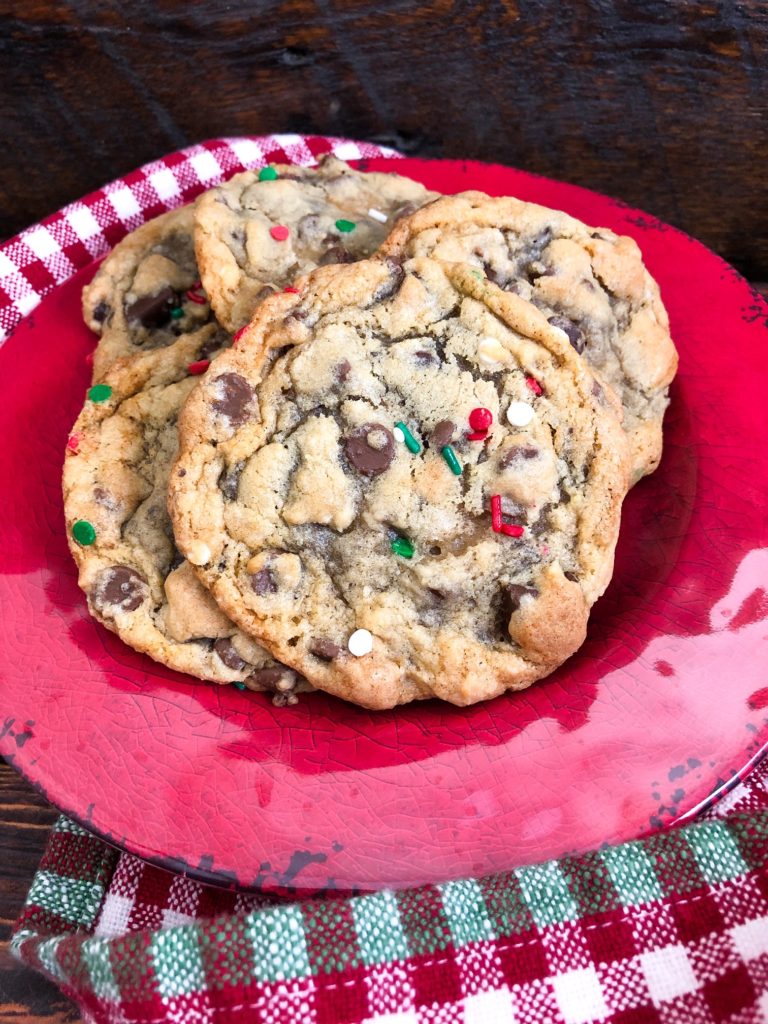 Ingredients:
2 cups of assorted chocolate chips/chunks
1 egg room temp
1 stick of salted butter room temp
3/4 cups of dark brown sugar
1/2 cup of granulated sugar
2 tbsp. corn starch
1 tsp baking soda
1 1/2 cup of AP flour
2 tbsp. of vanilla extract
holiday sprinkles of your choosing!
Preheat the oven to 350 degrees. Line your baking pan with parchment paper. 
In a mixer add your butter and sugar. Whip until light and fluffy (around 3 minutes). Add in the vanilla and the egg. Start adding in your dry ingredients. Slowly mix until combined. Do not over mix. Add in the chocolate and sprinkles. Put in the fridge for about 5 minutes. Drop in even sized balls of dough on the parchment  paper. Bake until the edges and tops are barely golden brown. About 7-10 minutes. I bang my pan after I pull them out of the oven to get rid of any extra air. Let rest about 3 minutes before moving to a cooling rack. Makes about 12 large cookies.
I hope you enjoy! PS. I am using a new blog layout and I haven't figured out the recipe portion yet. I will soon!