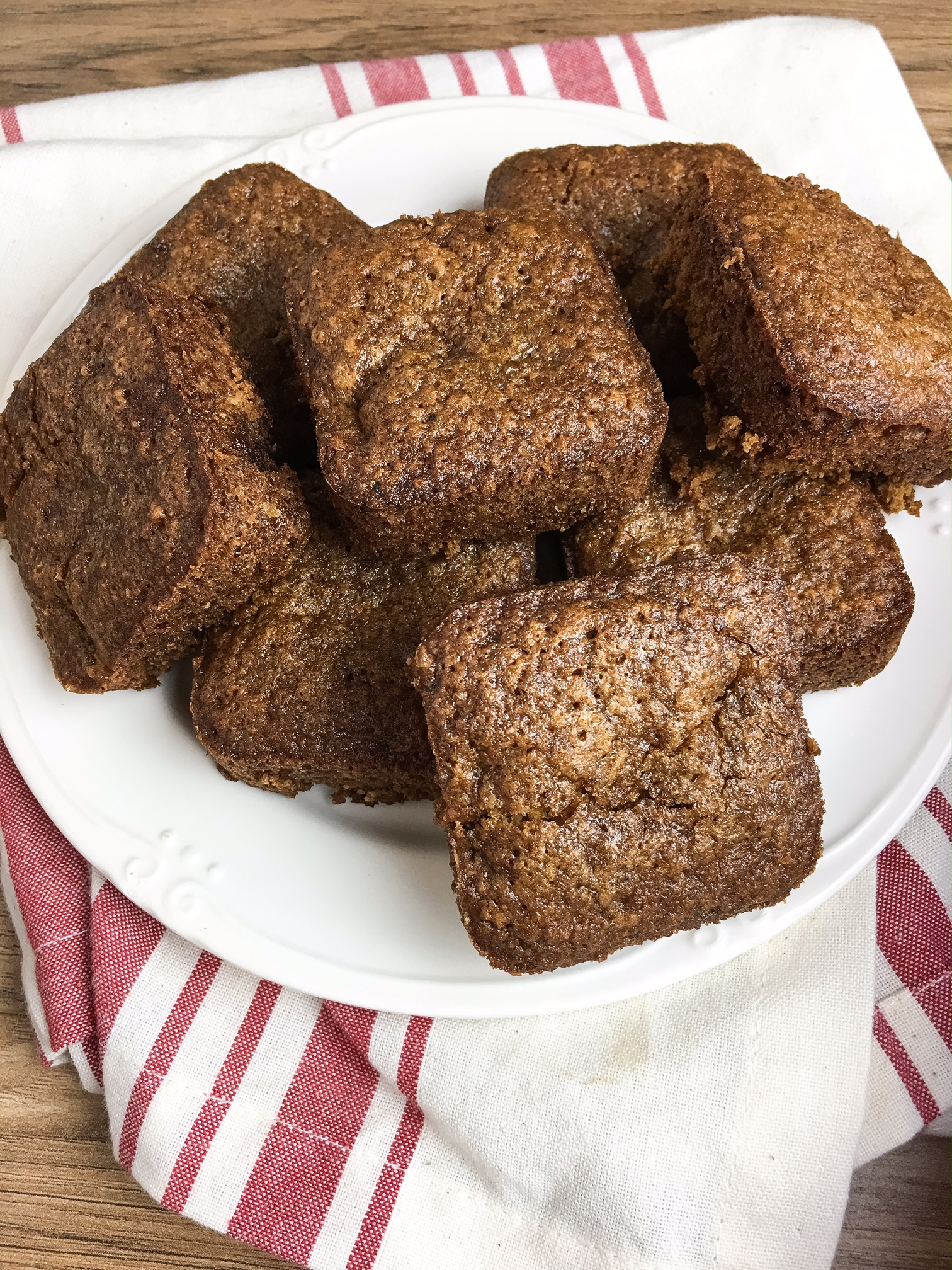 These fried apple muffins are the perfect start to your morning. Sweet fried apples are folded into a spicy muffin batter. This recipe is just as easy as a regular apple muffin, but packs a huge flavor punch!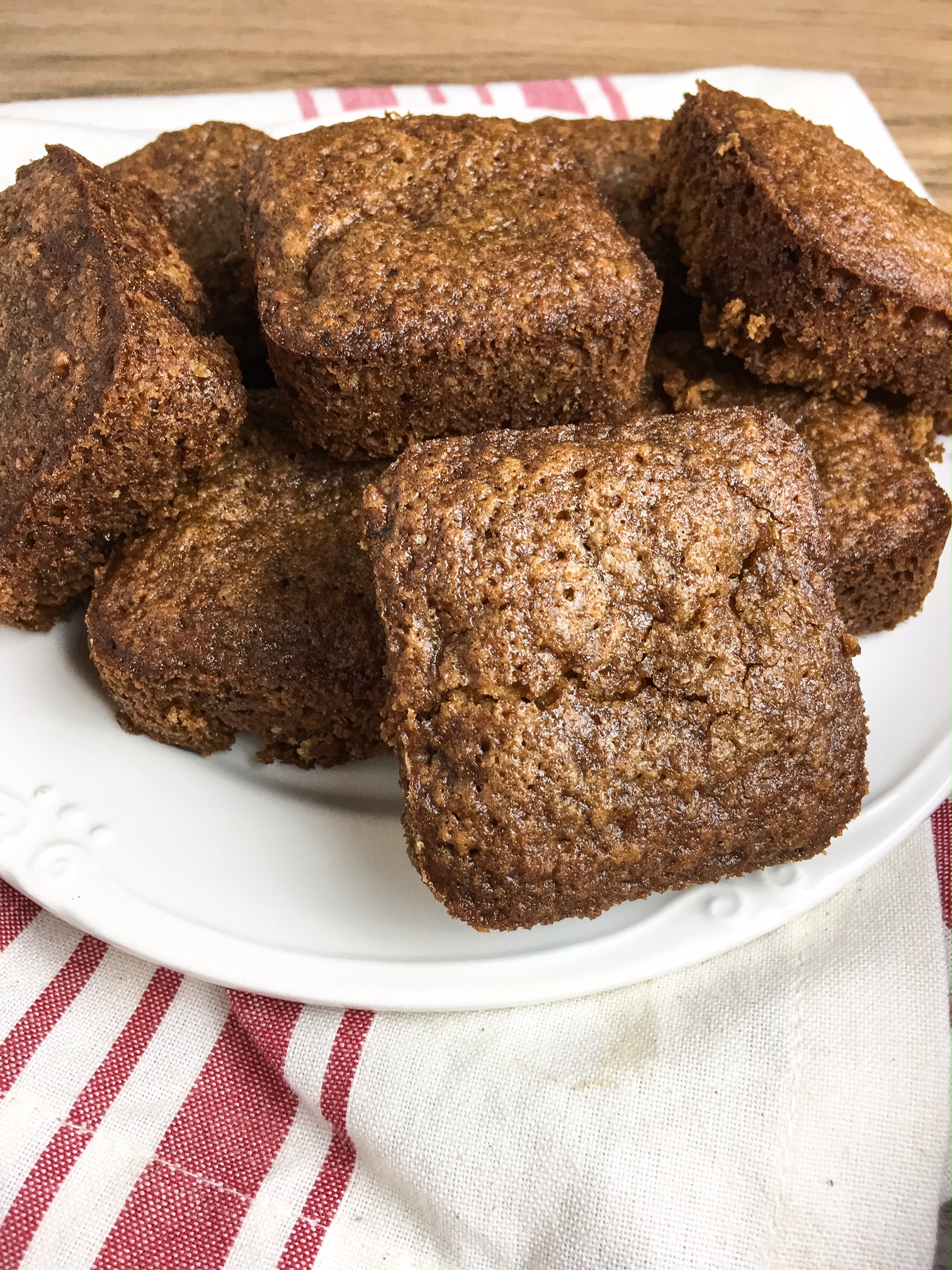 I used a brownie bar pan instead of a traditional muffin tin because I am a rebel like that. I received this recipe from the company Baker's Cousin. They host baking championships each month with a featured ingredient. The community can enter their favorite recipes and/or vote for their favorites. The recipes are posted for the four winning dishes!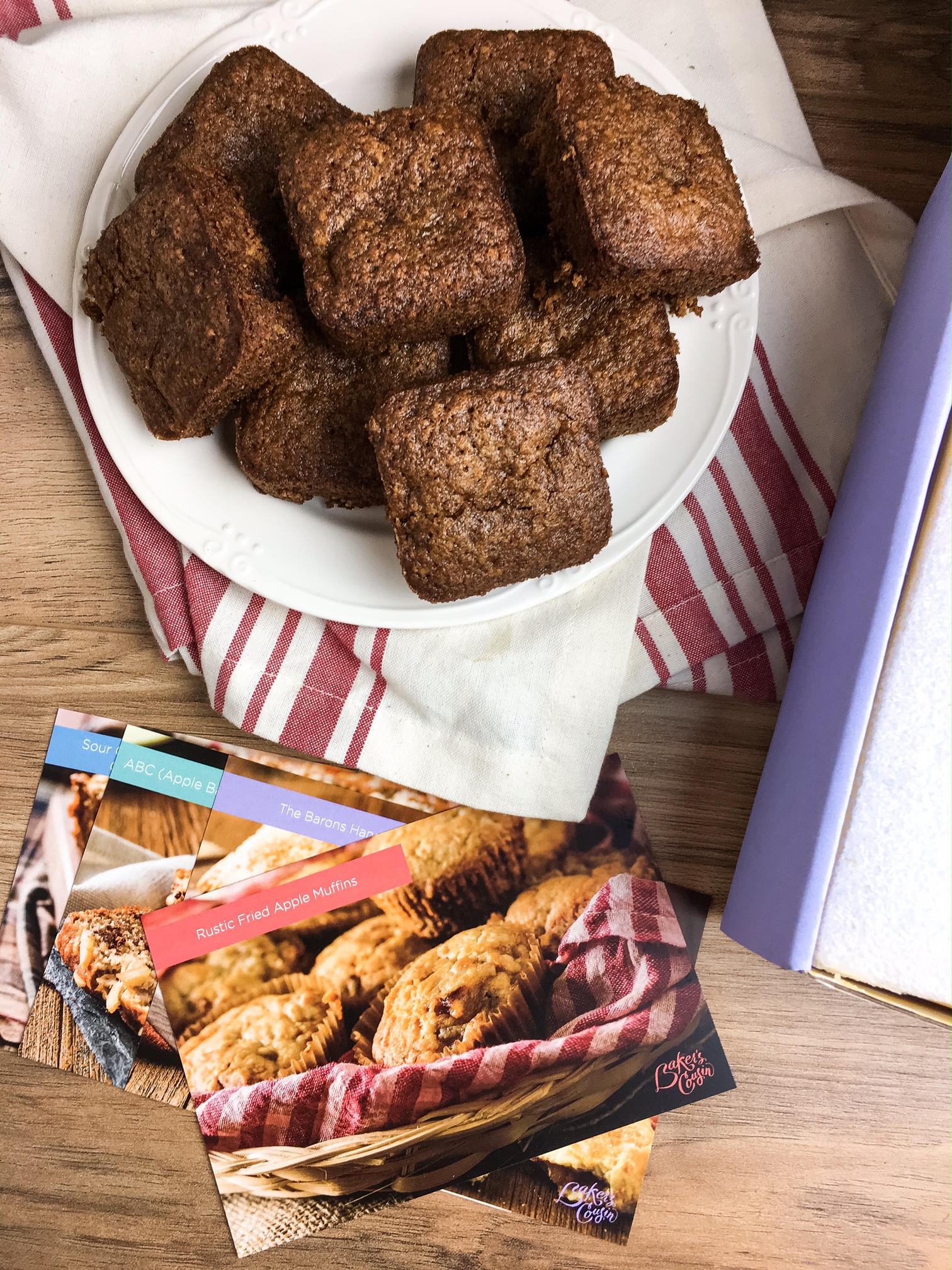 One of the coolest parts of the company is if you have friends or family that are not confident in the baking department or if you are just too short on time you can order the winning box and they will send you the winning treats of that month.  This post is not sponsored. Baker's Cousin was nice enough to send me my first box, but this is the first company I am posting about because I really do like the concept.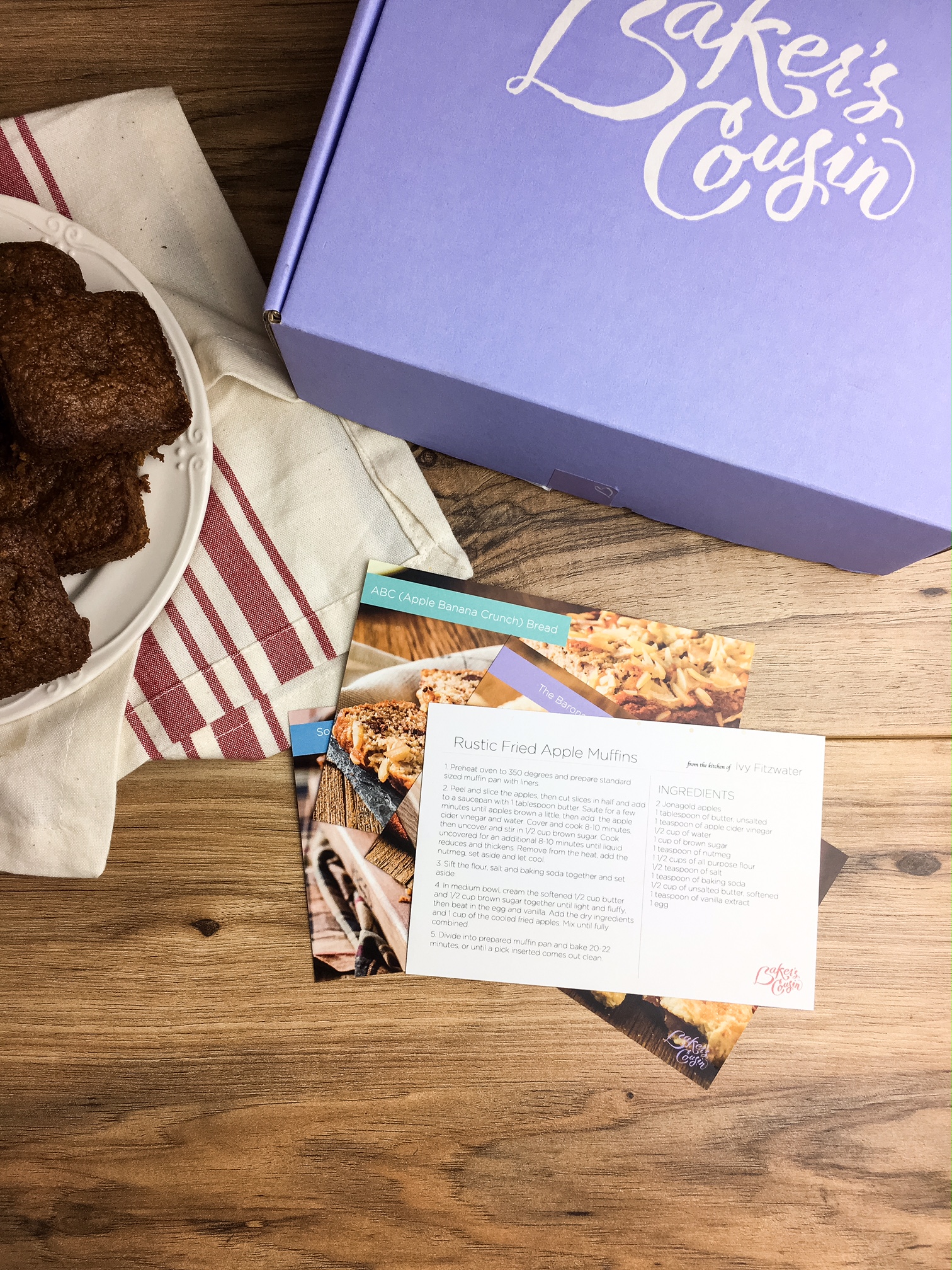 I honestly was not expecting too much, but I was pleasantly surprised. You get 4 full sized treats wrapped in a gorgeous box with all the recipe index cards. Plus if you are already a great baker you can just check out the website and see the recipes for free. I personally will be entering some of my recipes in future monthly contests.
You check out the fried apple recipe here -> http://www.bakerscousin.com/recipes/rustic-fried-apple-muffins
If you try any recipe at least try this one because it is our favorite!