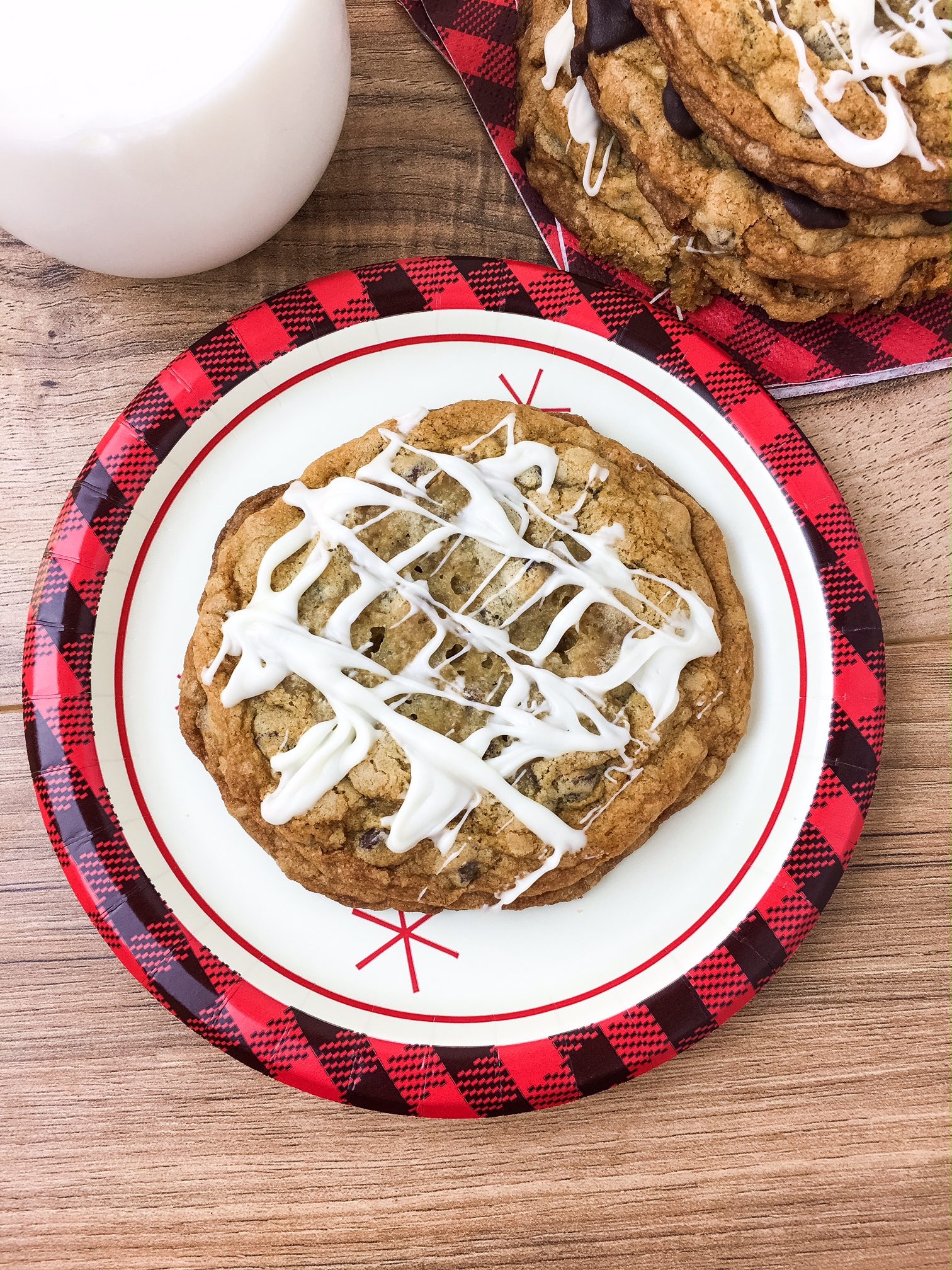 One of the best parts of only giving myself one cheat day a week is having 6 days to brainstorm these concoctions. I'm now heading into my 4th week of eating clean and I am wishing I had thought to remake these cookies. Triple chocolate chip cookies are now a thing in our house. These cookies measure about 4 1/2 inches wide. They are soft, chewy, and oooooh so chocolatey.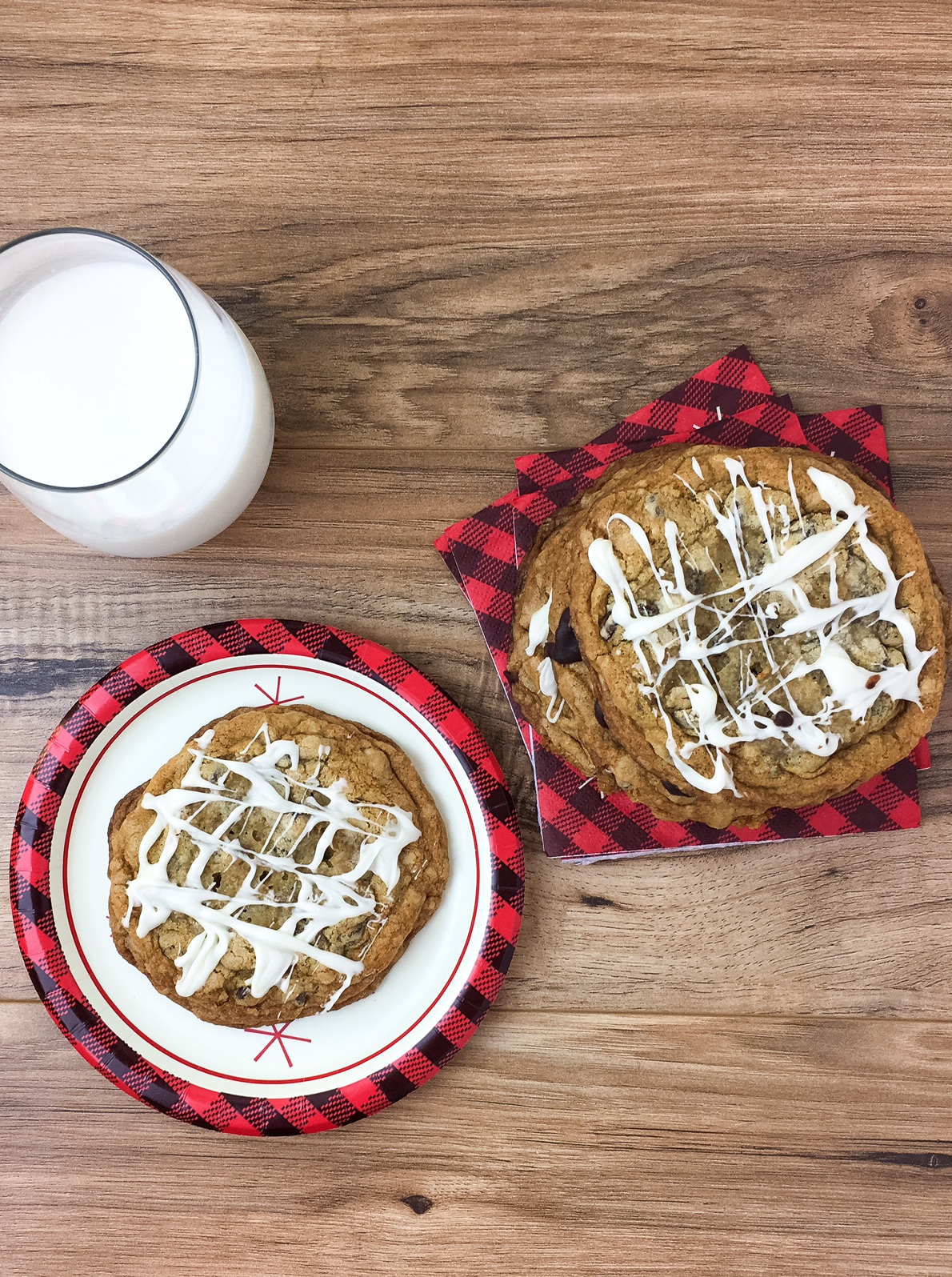 I drizzled dark chocolate and white chocolate on alternating cookies. The kids were skeptical at first. They have a hard time believing there is white chocolate. According to them chocolate is brown and anything white is icing. I say that is fair. The white chocolate drizzle does add a really nice vanilla flavor where the dark chocolate adds enough bitterness to break up the triple chocolate inside the cookie.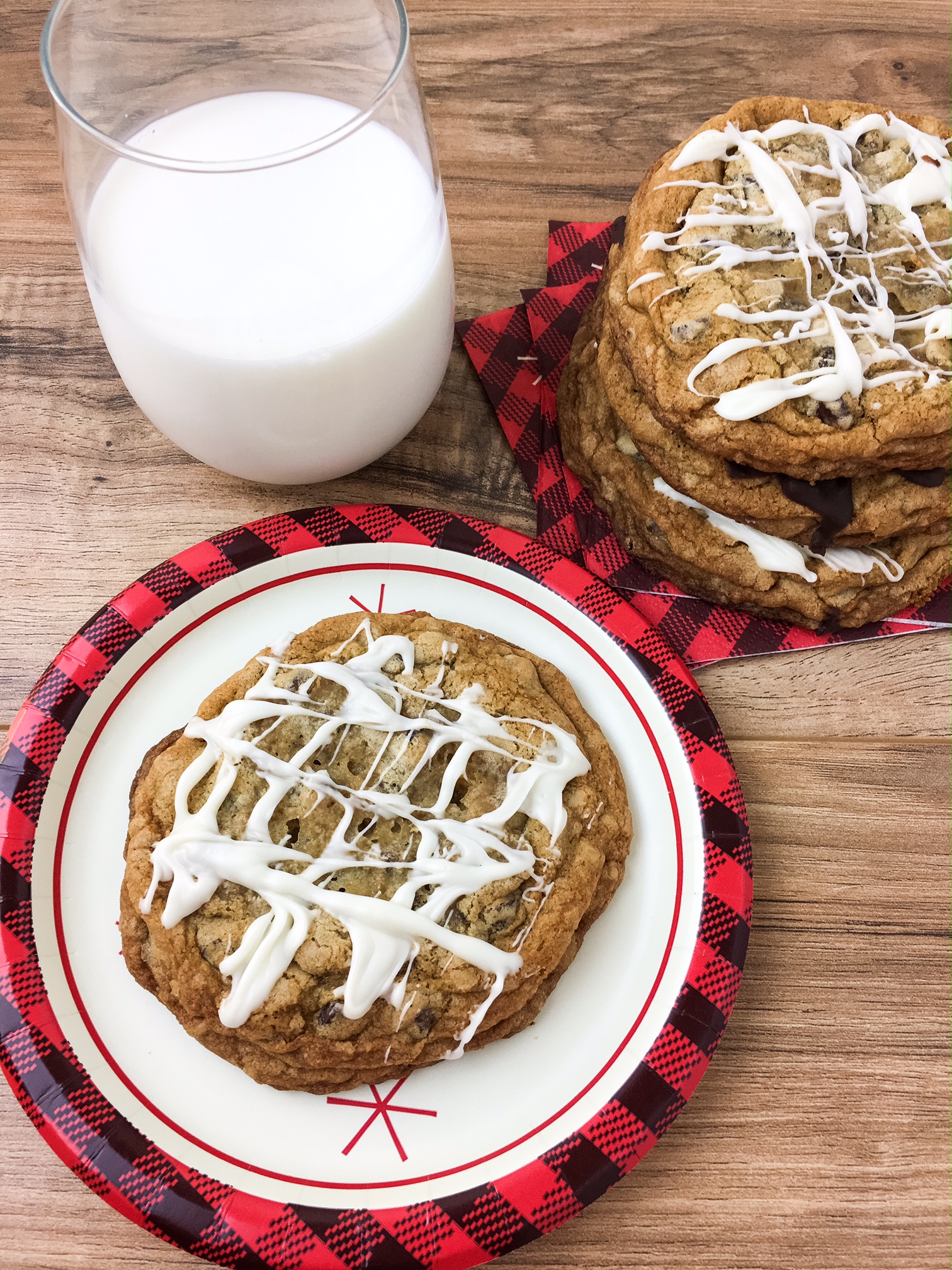 I scrolled through dozens of chocolate chip cookie recipes online that were quoted as "the best". I know everyone has a different idea of what "the best" is. Patrick thinks a cookie that is super chewy and close to cake-like with lots of melty chocolate is the best. I personally love something a little closer to the classic Nestle recipe. Slightly crispy on the outside and very soft in the middle.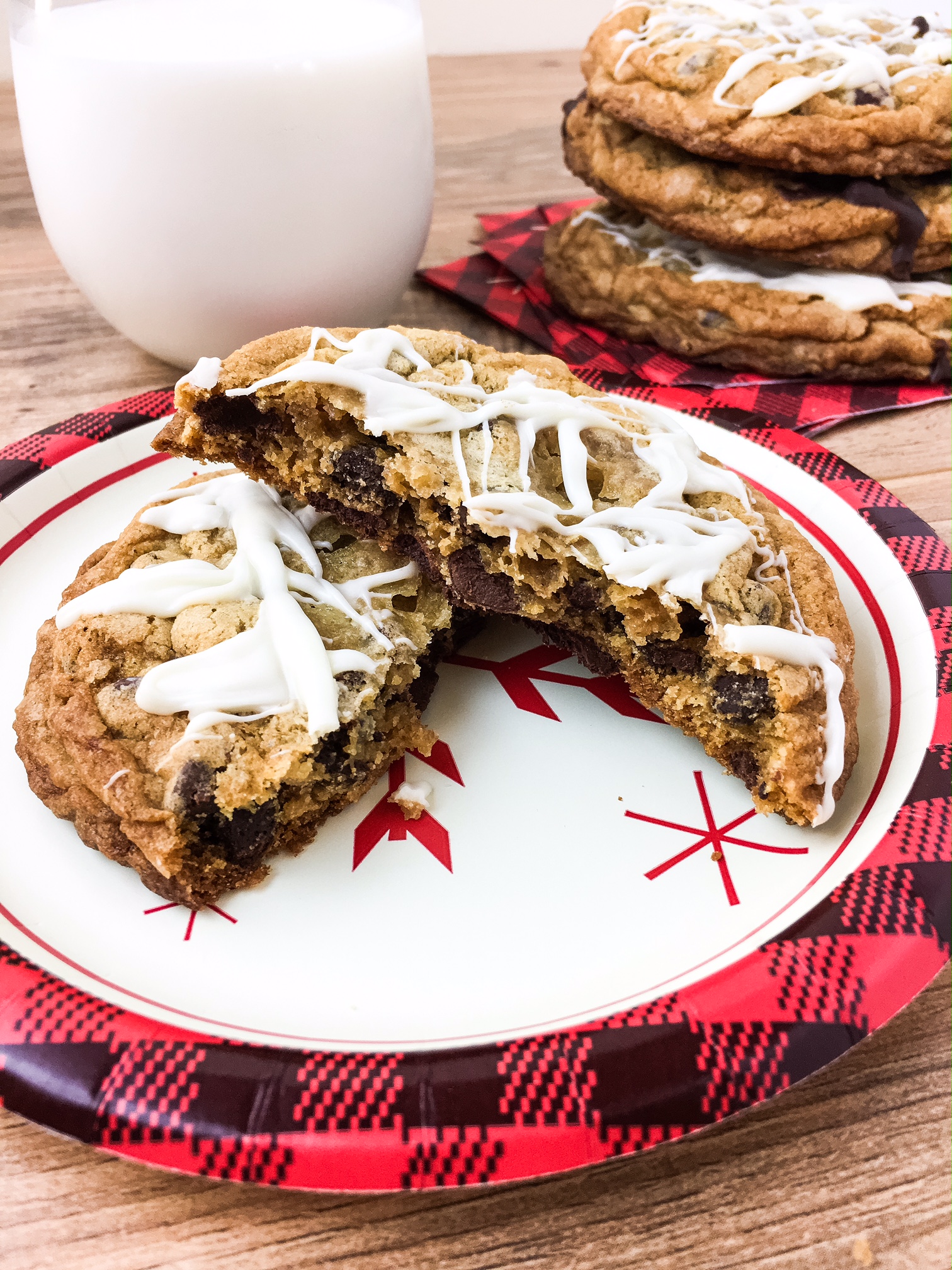 These cookies have the slightest crunch on the very outside, but the rest of the cookie is so soft and soooo packed with chocolate. Using dark brown sugar helps give almost a toffee like flavor which is definitely my favorite!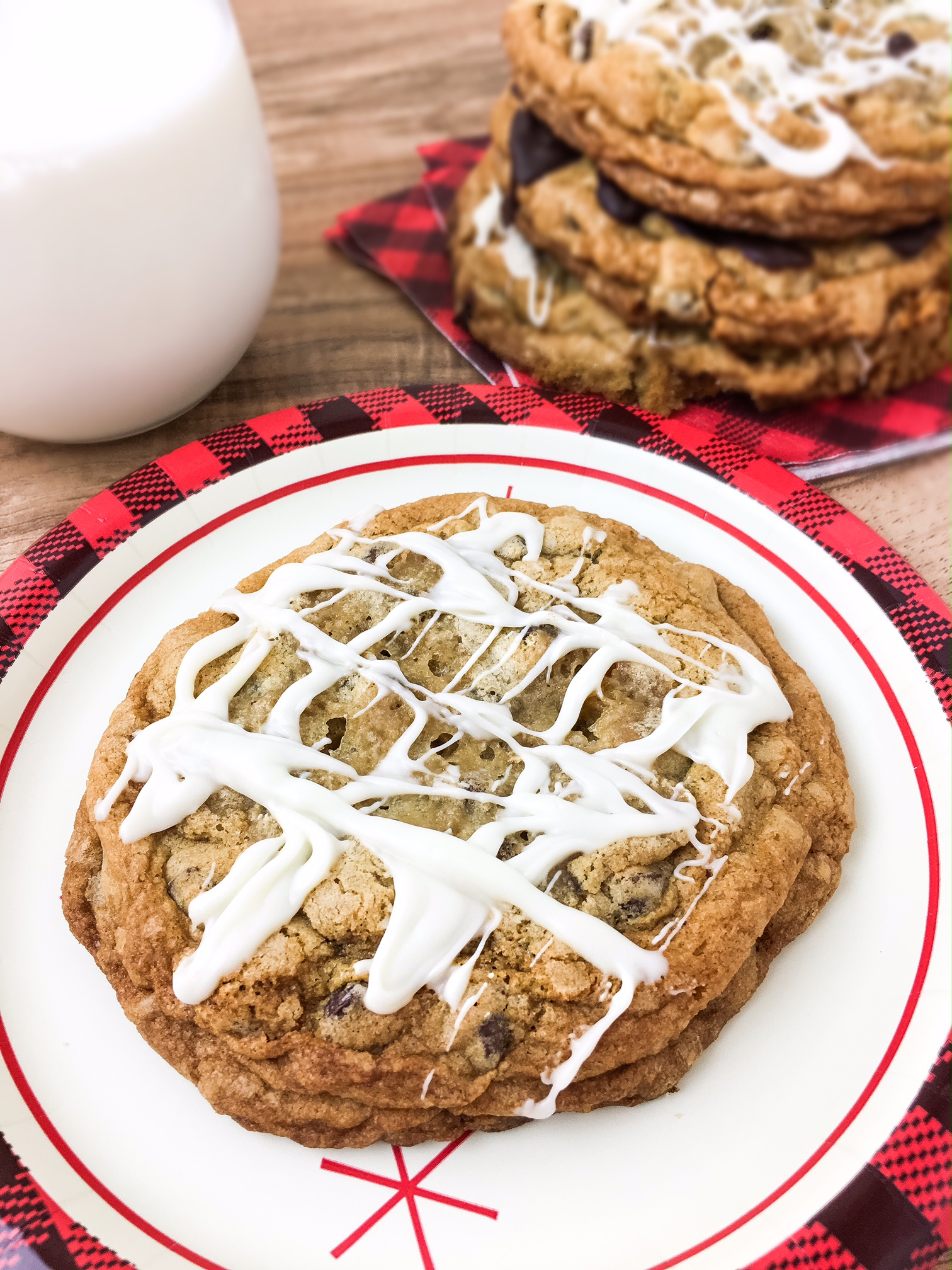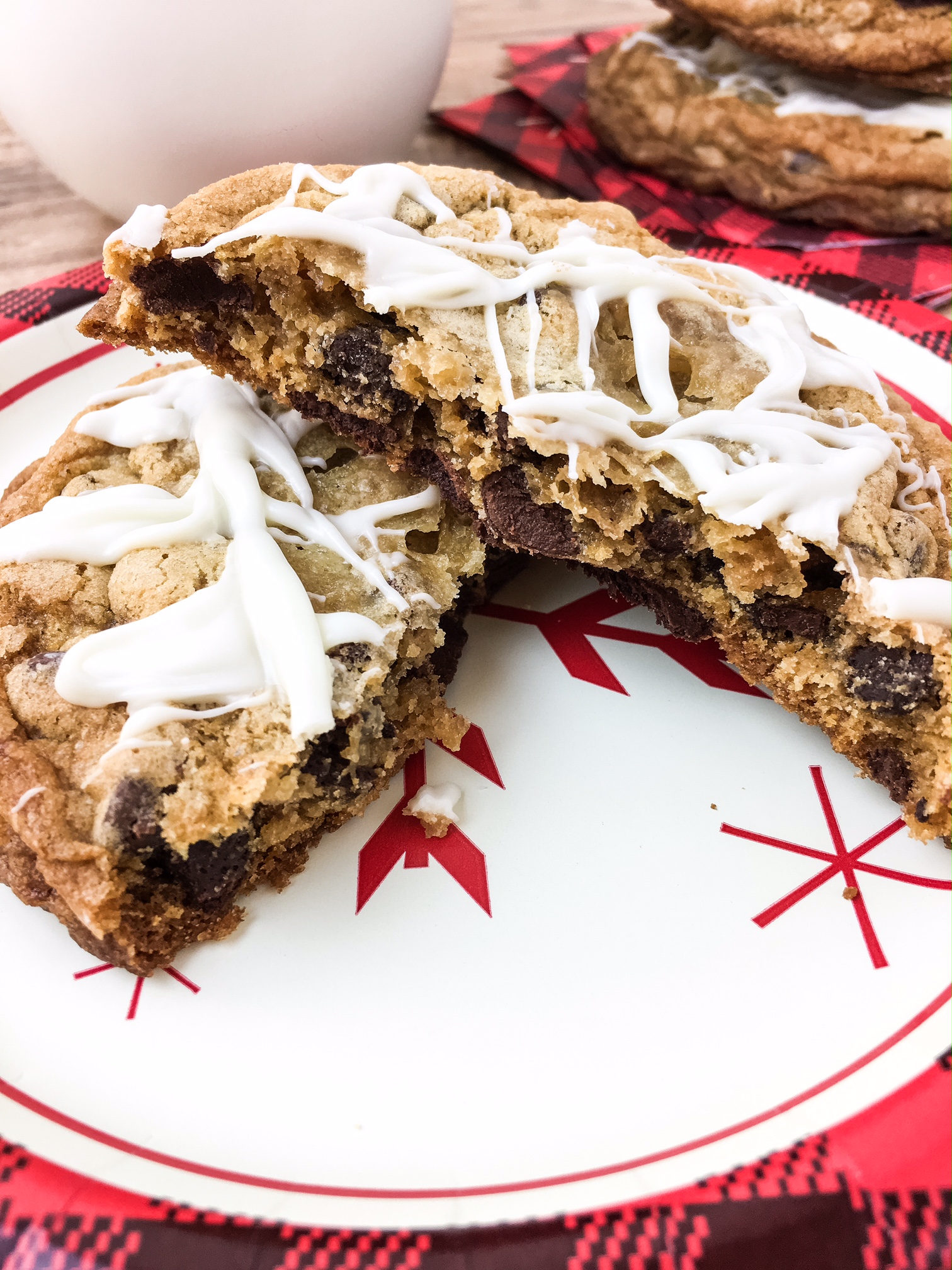 Triple Chocolate Chip Cookies
Prep time:
Cook time:
Total time:
Triple Chocolate Chip Cookies
Ingredients
3 cups of chocolate chips- milk, semi sweet, and dark
2 eggs at room temp
2 sticks of unsalted butter room temp
1 cup of dark brown sugar
1/2 cup of granulated sugar
2 1/4 cups of AP flour
1/4 cup of cornstarch
1 tsp of salt
1 tsp of baking soda
2 tbsp of vanilla extract
1 tbsp of water
Instructions
Cream together the butter and sugars until pale and fluffy.
Add the eggs 1 at a time.
Mix in the vanilla.
In a mixing bowl whisk the dry ingredients.
Pour into the butter mixture mixing at low speed.
Mix on low until fully incorporated.
Add the in the tbsp of water.
Fold in the chocolate.
Roll 3 tbsp of dough into uniform size dough balls.
Freeze for 30 minutes.
Preheat oven to 325 degrees.
Line a baking sheet with parchment paper or a silicon baking sheet.
Bake about 5 cookies at a time for 10 minutes or until center has just barely set.
If you are trying to eat healthy- I am so sorry! BUT once you try these triple chocolate chip cookies there is no going back. I know they will be your favorite!