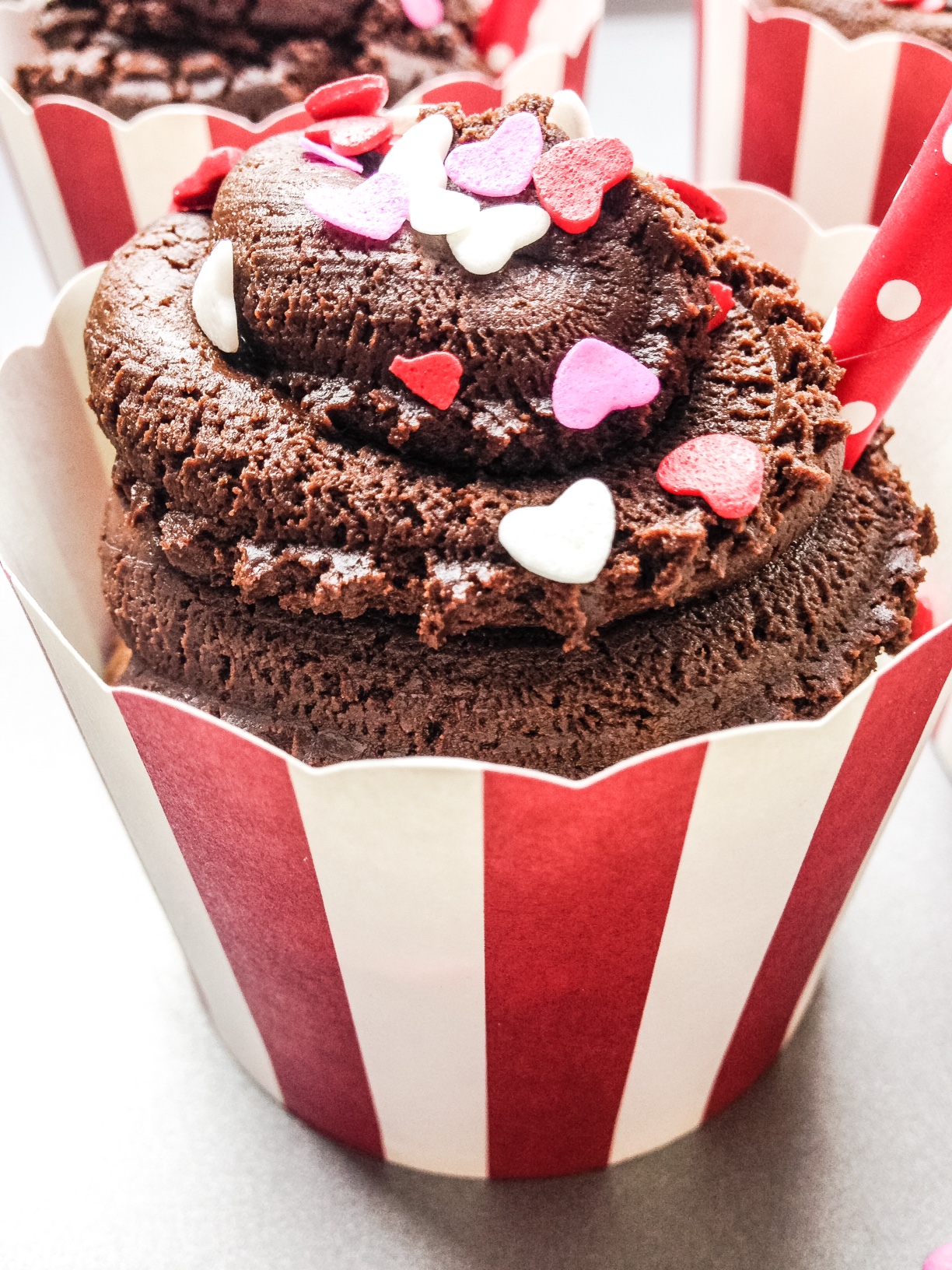 German chocolate means different things to different people. It blows my mind how many weirdos people do not like coconut! I look everything about coconut. The smell, taste, and texture! BUT for those of you who do not like or cannot eat coconut I made German chocolate cupcakes minus the coconut.
These cupcakes were created by an American with the name German. They are a very sweet fluffy chocolate cupcake. I typically go for a dense fudge-y cupcake, but today I wanted to lighten up since I was going to cover them in a rich dark chocolate.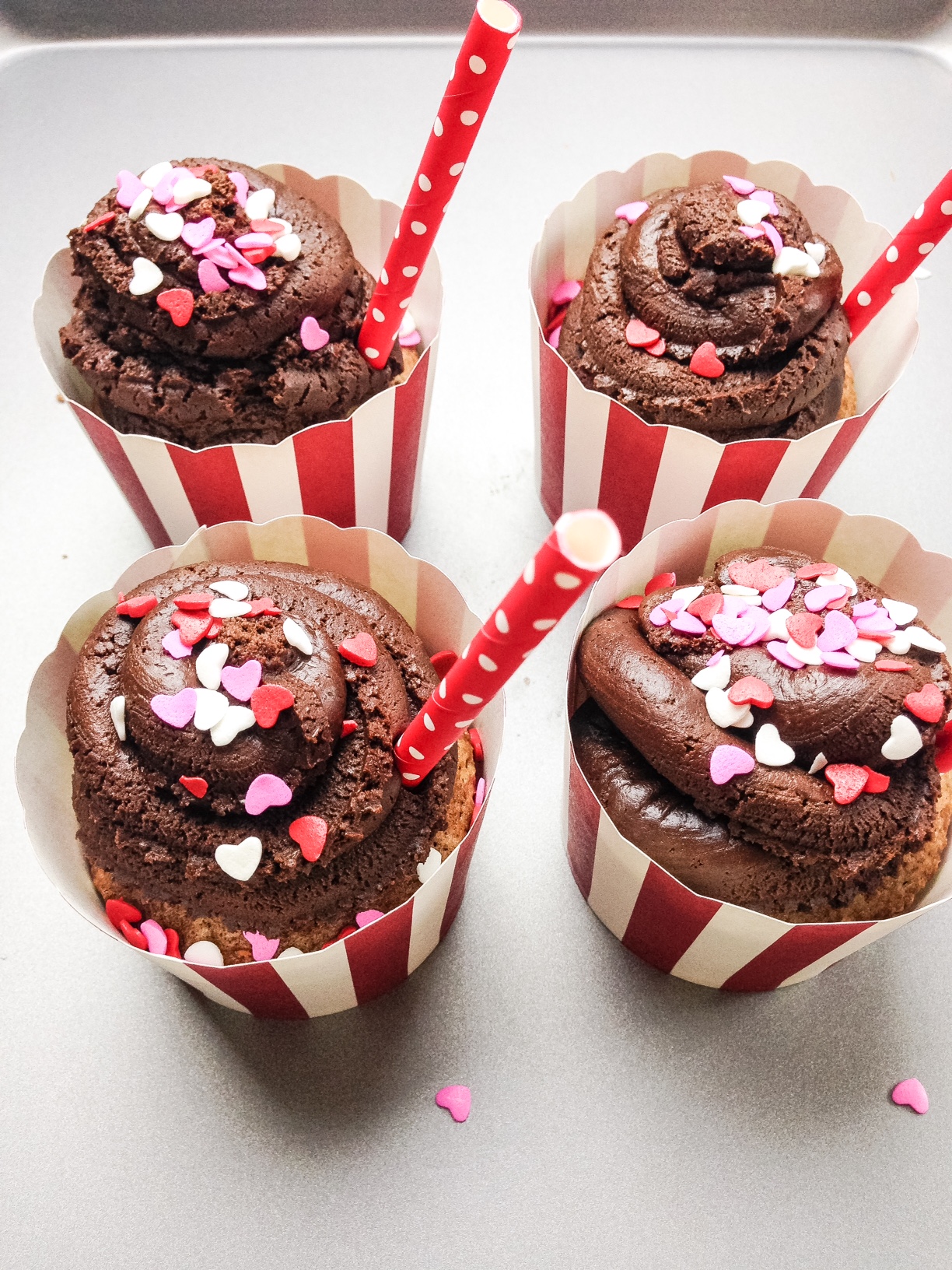 I attempted to film a quick icing tutorial. It will be live with this post. Be warned: Filming alone while trying to keep all the important steps in focus is way more difficult than I imagined. I have a remote for my camera, but the only indication that you are filming is a quick blue flash. If you miss it then you have no idea if you are recording. I tried running back and forth to make sure I was recording, but somehow I still missed an important clip. When I was actually spiraling the icing over the cupcakes.  I will keep practicing and I promise to have a full tutorial in the future!
Click here for the dark chocolate icing tutorial!
German Chocolate Cupcakes w/ Dark Chocolate Frosting
Recipe Type
:
Baking, Cupcakes
Prep time:
Cook time:
Total time:
Sweet chocolate cupcakes perfect for a heavy icing. This is the German chocolate recipe for anyone that does not want coconut in their cupcake.
Ingredients
4 oz of BAKERS SWEET chocolate (one full bar or 4 oz of milk chocolate chips)
1/2 cup of strong brewed coffee
2 cups of sugar
2 cups of flour
2 sticks (1 cup of butter) melted and cooled (unsalted)
1/2 cup of butter milk
3 eggs
1 tbsp of pure vanilla extract
1 tsp of baking soda
1/8 tsp salt
Instructions
Preheat your oven to 350 and set out your cupcake tins greased or with liners.
Melt the chocolate in the microwave on high for one minute.
You can add a tsp of milk while you microwave to keep from burning.
Set the chocolate to the side to slightly cool.
Mix together the sugar, eggs and butter.
Add in the chocolate.
Just make sure the chocolate is not hot enough to cook your eggs.
Mix in the vanilla.
Add in the coffee.
Mix in the flour, salt and baking soda. Do not over mix.
Add in the buttermilk.
Your batter will be liquidy.
Pour into baking tins.
Do not over bake. Pull them out of the oven as soon as your testing tooth pick comes out clean.
 I hope you enjoy this Valentine's Day (or any day) treat!