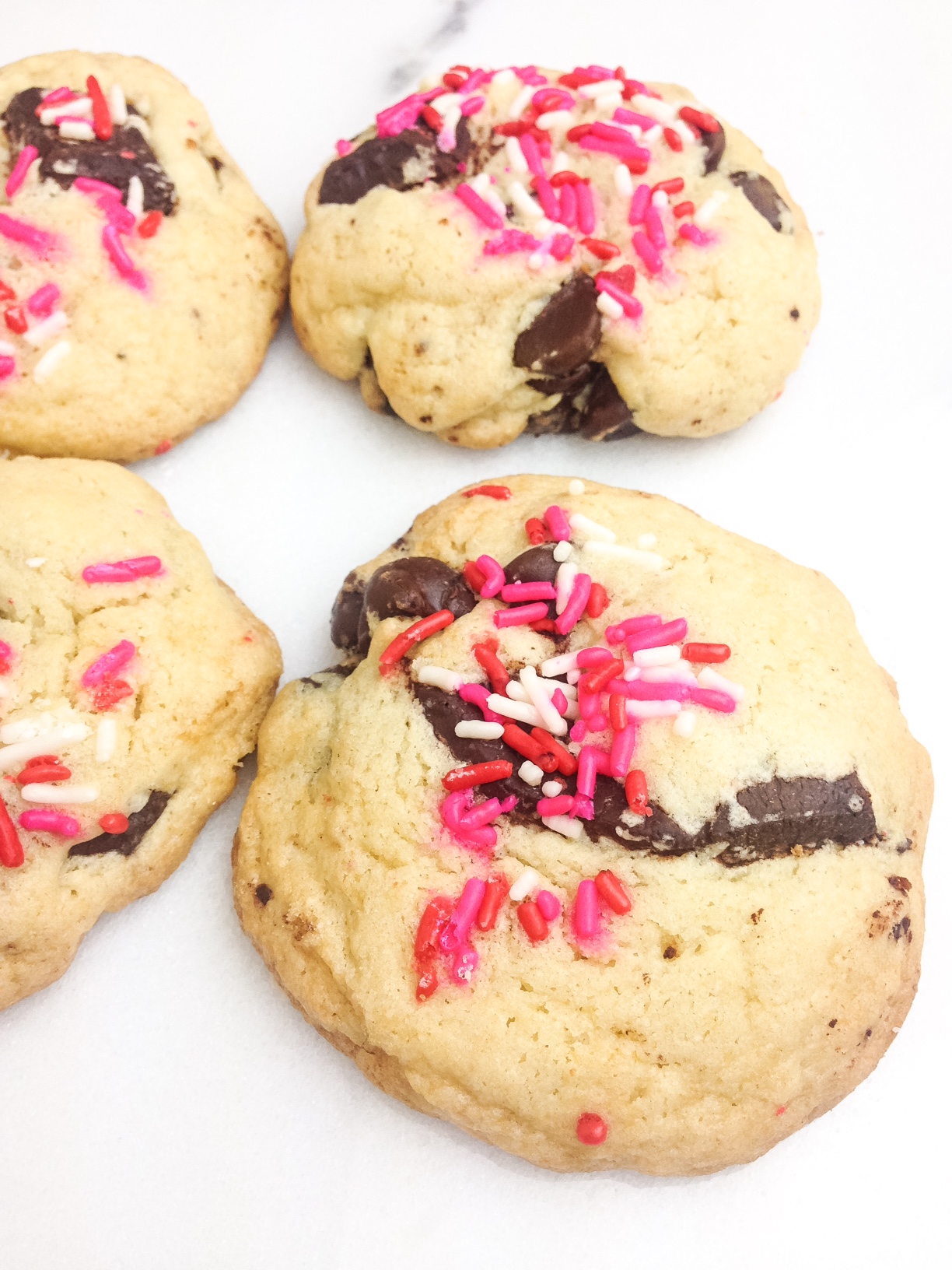 Do you remember the show What Not To Wear? I used to be obsessed with watching Stacy London and Clinton Kelly surprising regular people and updating their wardrobe. After the show ended and Clinton Kelly moved to the Chew I was convinced that he could do no wrong. He knows fashion and now he is in the world of food. My two favorite things.
When the first season aired I remember my mom emailing me about a chocolate chip cookie show down hosted by Clinton. I scoffed, convinced I knew the perfect recipe and there is no way this long complicated recipe was better. A few weeks later I visited her and she had rows of these huge chocolate chunk masterpieces cooling on the counter. Overflowing with melting chocolate and sprinkled with fat flakes of sea salt. It was my every cookie dream.
I am sure I have referenced Home Alone 2 before? When he is in the hotel with the chocolate cookies the size of his head? These are those cookies. So perfectly dense and chewy with layers of chocolate and salt. If you have the time there truly is no better cookie.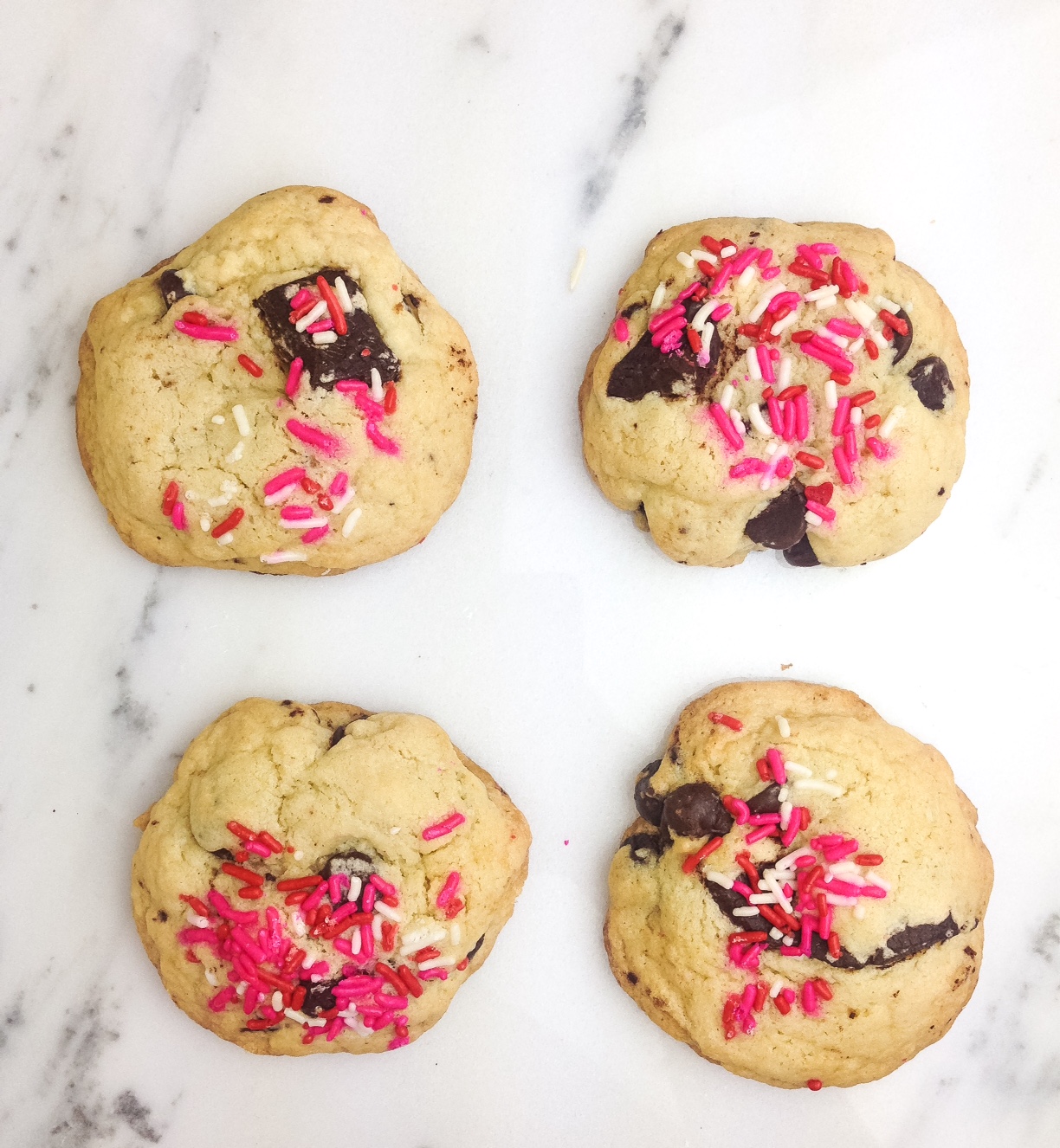 I will link the original recipe here. Listed below is my version. Same concept, but tweaked to my taste buds.
New York Times Chocolate Chip Cookies
Recipe Type
:
Dessesrt, Cookies
Prep time:
Cook time:
Total time:
Oversized chewy dense chocolate chunk cookies topped with sea salt.
Ingredients
2 cups and 2 tbsp of cake flour
1 1/2 cups of bread flour
1 1/4 tsp baking soda
1 1/4 tsp baking powder
1 tsp sea salt (plus more for sprinkling)
2 sticks and 1 tsp of unsalted butter room temp
1 cup of granulated sugar
1 1/2 cups of light brown sugar
2 large eggs at room temp
2 tsp vanilla extract
1 tsp cinnamon
1 1/4 pounds of chocolate – chopped bittersweet, dark chocolate chunks and semi sweet chips (even white chocolate if you please)
Instructions
Mix the butter and sugars until pale.
Add vanilla.
Whip in the eggs until mixed, do not over mix.
Add in the mixture of dry ingredients (flours, baking powder, soda, salt and cinnamon).
Once combined hand fold the chocolate in.
Form into a ball and cover with plastic wrap.
Refrigerate for at least 24 hours.
Preheat oven to 350.
Form the balls of dough.
Roughly 2 tbsps each.
Bake for 10-12 minutes.
Do not over bake.
Pull out when the edges are golden brown.
The middle will continue to cook on the pan.
Sprinkle with sea salt.
Seriously, if you have the time try these. There is nothing like them. Perfect bakery style cookies.