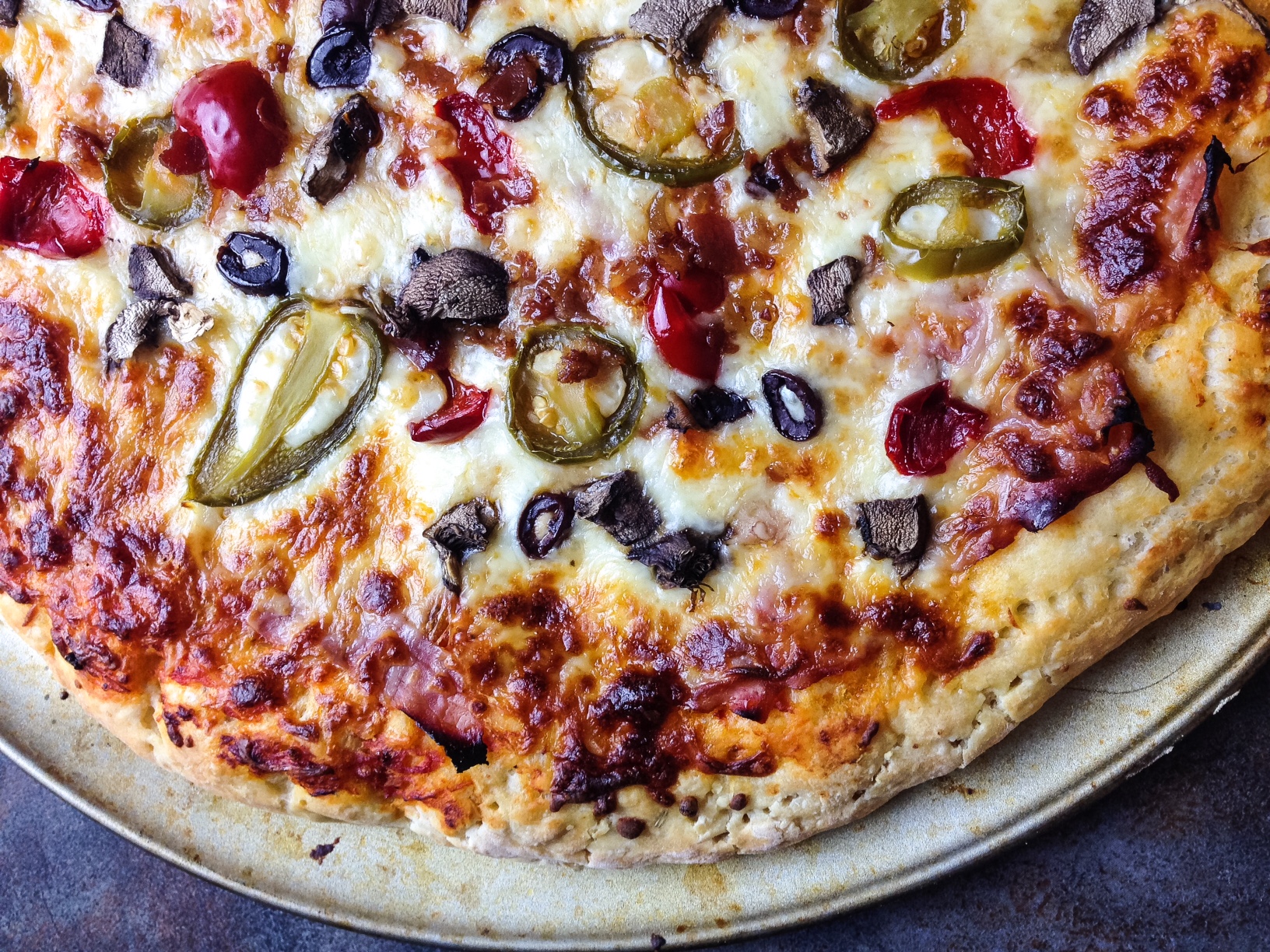 Pizza is usually a staple in our household. It is something super easy you can throw together with whatever ingredients you have on hand. We always have a variety of meats, cheeses and veggies. This dough is my all time favorite because it is so easy. It takes hardly any time to make and tastes just as good, if not better, than a more complex dough.
If you have noticed the lack of posts lately, it is because I made a bet at work. 14 days no diet coke, no pasta, no bread, no potatoes, no popcorn, no fruits, no sugar of any kind. 14 days of water, more water, protein, veggies, and even more water. Of course with some exercise thrown in.
I have been making so many excuses of how I am way to busy to go to the gym or I am just so tired I want to eat something comforting. This "diet" bet will hold me accountable and help me cleanse all the garbage I've been ingesting this year. So far I am day 6. Went cold turkey on the diet coke and wine. No more chocolates or treats after dinner. Today I finally made it back to my yoga class and we took the kids to the skating rink after.
Long story short- enjoy this pizza for me! It is delicious.
By the way, the pizza shown above is mozzarella, prosciutto, jalapenos, olives, cherry peppers and mushrooms.
Best Pizza Dough I've Ever Had
Recipe Type
:
Pizza, Dough
Prep time:
Cook time:
Total time:
Thin fluffy crust made from this easy dough recipe.
Ingredients
3 cups of bread flour
1 cup of warm water
1/2 stick melted butter
1 packet of active dry yeast
1/2 tsp salt
3 tbsp sugar
1 tsp garlic powder
1 tsp Italian herbs
olive oil
Instructions
In a mixture attach the dough hook. Pour in the yeast, sugar and water. Let sit until bubbles form and you can smell the yeast activating. Add 2 1/2 cups of flour, the salt, butter, garlic and herbs. Turn the mixer on medium low speed and allow all the ingredients to mix together. Use a spatula to scrap the sides if needed. If the dough still looks sticky add in more flour. The dough should be tacky to the tough, but not wet. Once the dough starts to form a ball pull from mixture and place on a lightly floured surface. Knead one or two times as you shape the ball of dough. Once you have the shape to your liking place the dough in a large bowl. Drizzle with olive oil and cover with a cloth or plastic wrap. Allow to rise for 1 1/2 hours. Now you are ready to make that pizza!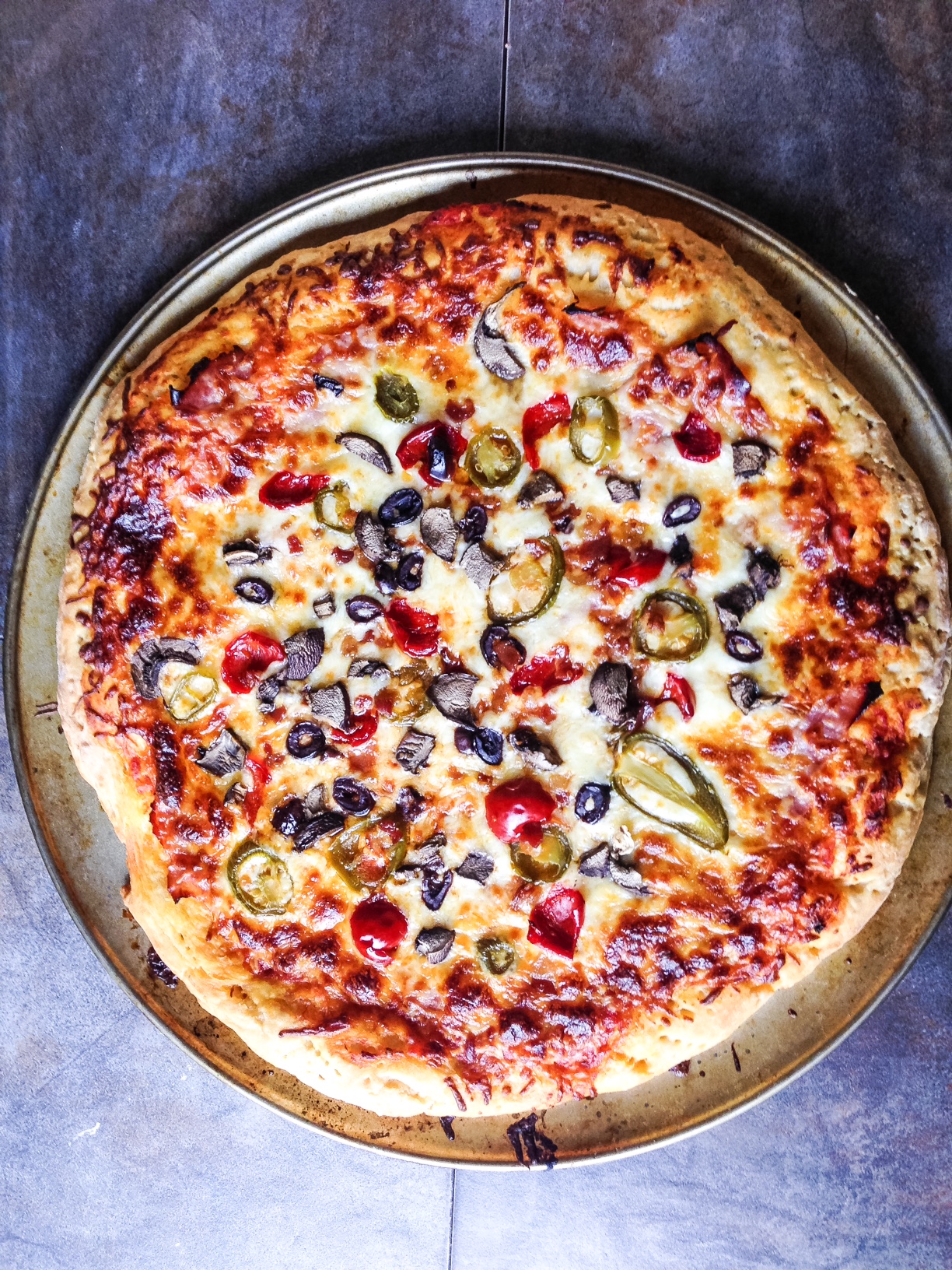 Seriously, make one of these and eat it for me!