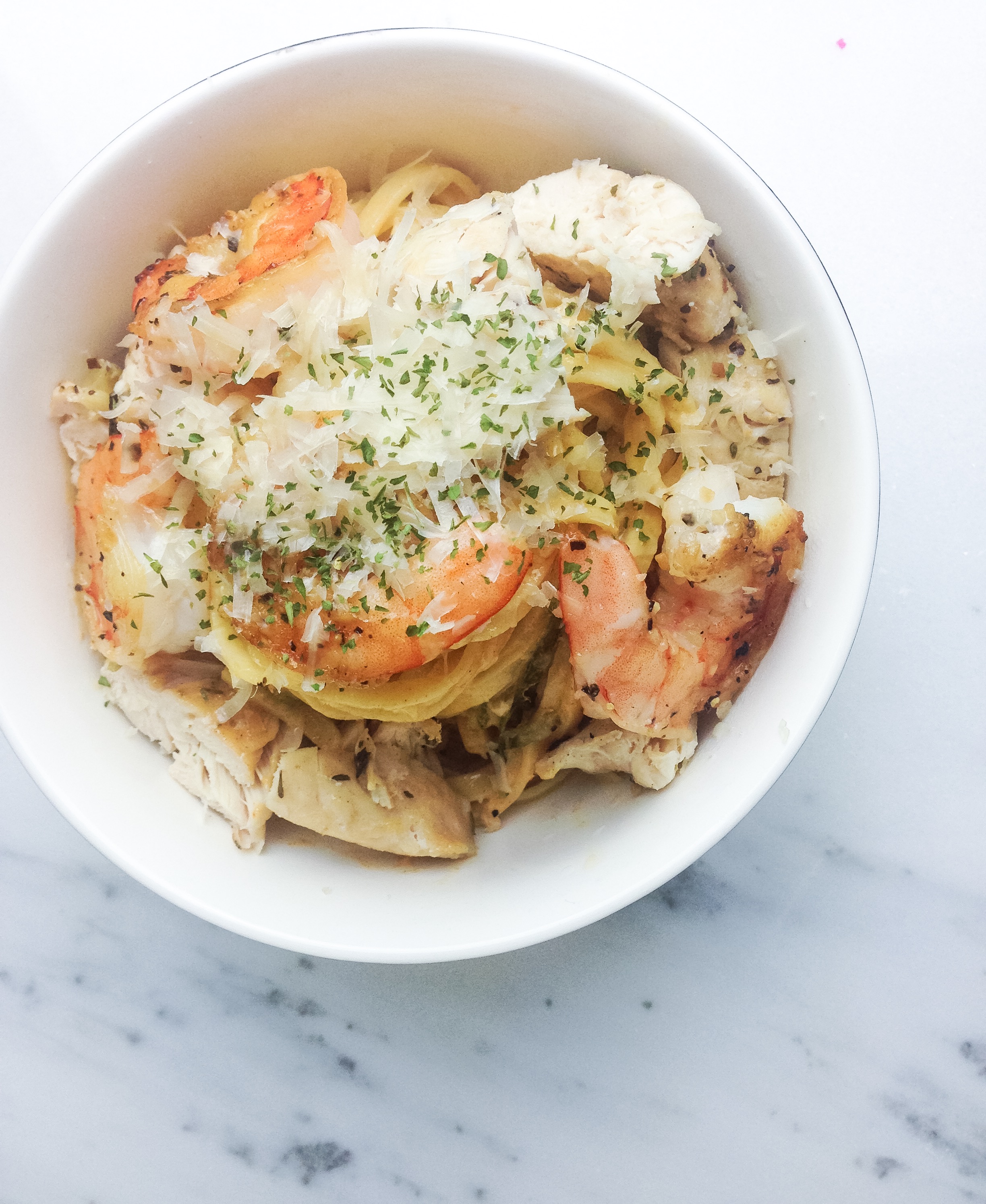 So I finally made it. I am only one day away from completing my first 14 day cycle on this carb and sugar cleanse. I bought a veggie spiralizer so I can replace my pasta with zucchini. I know that is not for everyone – including my boyfriend. So, for this recipe to help ease you into the low carb lifestyle I have included some fresh pasta as well. I can eat this without the pasta. The sauce over the zucchini is delicious.
You do not have to add chicken and shrimp, but I personally just like the variety. The zucchini noodles soak up the cheese sauce perfectly.
I bought a $15 grill from target I like to use for these kind of recipes. It is so easy and chars the shrimp exactly the way I like it.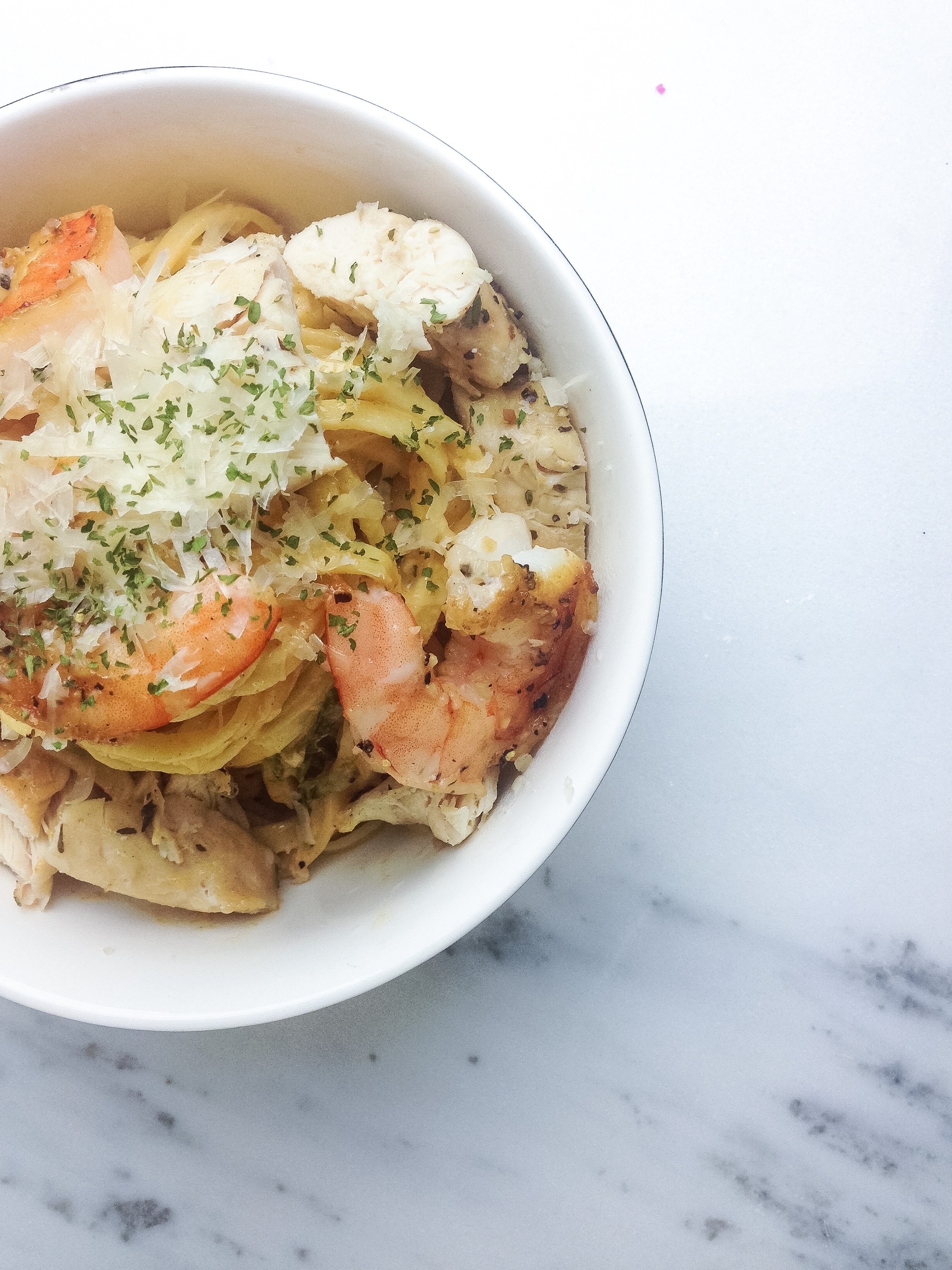 Cajun Alfredo With Grilled Chicken and Shrimp (AND ZOODLES)
Recipe Type
:
pasta, low carb
Prep time:
Cook time:
Total time:
Cajun shrimp and chicken over fresh pasta mixed with zucchini noodles sauteed in alfredo sauce.
Ingredients
2 large zucchinis
2 oz fresh pasta
1 clove of garlic chopped
4 oz shredded Parmesan
1/4 heavy cream
1/4 chicken stock
1/2 pound of large peeled shrimp
1/2 pound of boneless skinless chicken breast
1/2 stick of salted butter
salt and pepper
1 tbsp paprika
1 tbsp garlic powder
1 tbsp red pepper
1 tbsp italian seasoning
Instructions
Set up the grill then prepare the chicken and shrimp.
Liberally season the chicken and shrimp with salt and pepper.
Grill until the shrimp are pink and blistered and the chicken is cooked through,
Spiralize the zucchini.
Melt the butter in a sautee pan and sautee the zucchini and garlic.
Add the chicken stock and cook until "noodles" are tender over medium high.
Add the heavy cream and cook at medium.
When the sauce starts to thicken add in the cheese and spices.
Reduce to a simmer and let the sauce finish thickening,
Add in the fresh pasta.
Toss in the shrimp and chicken.
Top with parm.
If you are feeling adventurous skip the fresh pasta altogether! Enjoy!