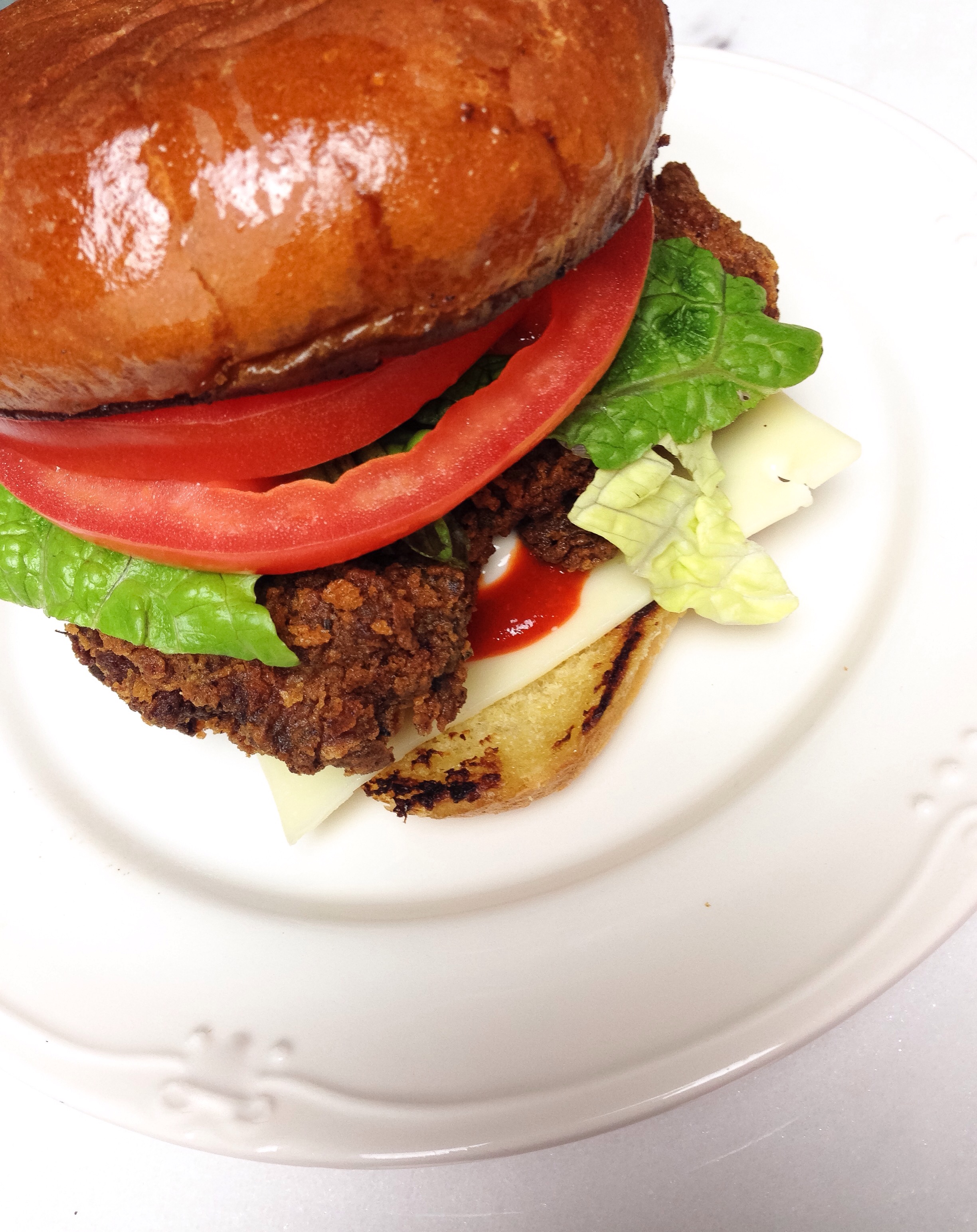 There  comes a time in everyone's life where you have to decide: breast or thigh? I very rarely had fried chicken growing up. In an Italian home you typically have chicken roasted and incorporated into dishes. In my adult life I became very fond of the grilled chicken thigh, but never did I ever think I would be partial to frying chicken thighs. I always preferred breast. I even prided myself in being able to fry such juicy pieces of chicken while using the leanest part available.
Today I am here to introduce you to the fried chicken thigh. And I have no regrets. My signature spicy coating over a boneless skinless thigh retains so much juice and flavor while still being very easy to pull apart. This is crucial if you are serving as a sandwich. That is the biggest problem with fried breast on a sandwich. Trying to take a bite without pulling the entire piece of chicken with you.
For the seasoning I highly recommend using the Kroger brand pork seasoning. It has low salt and is almost 50% paprika which is the key to getting that super dark rich fried chicken coloring. You are welcome to make your own. It is a blend of paprika, brown sugar, pepper, garlic powder, onion powder, and a dash of salt.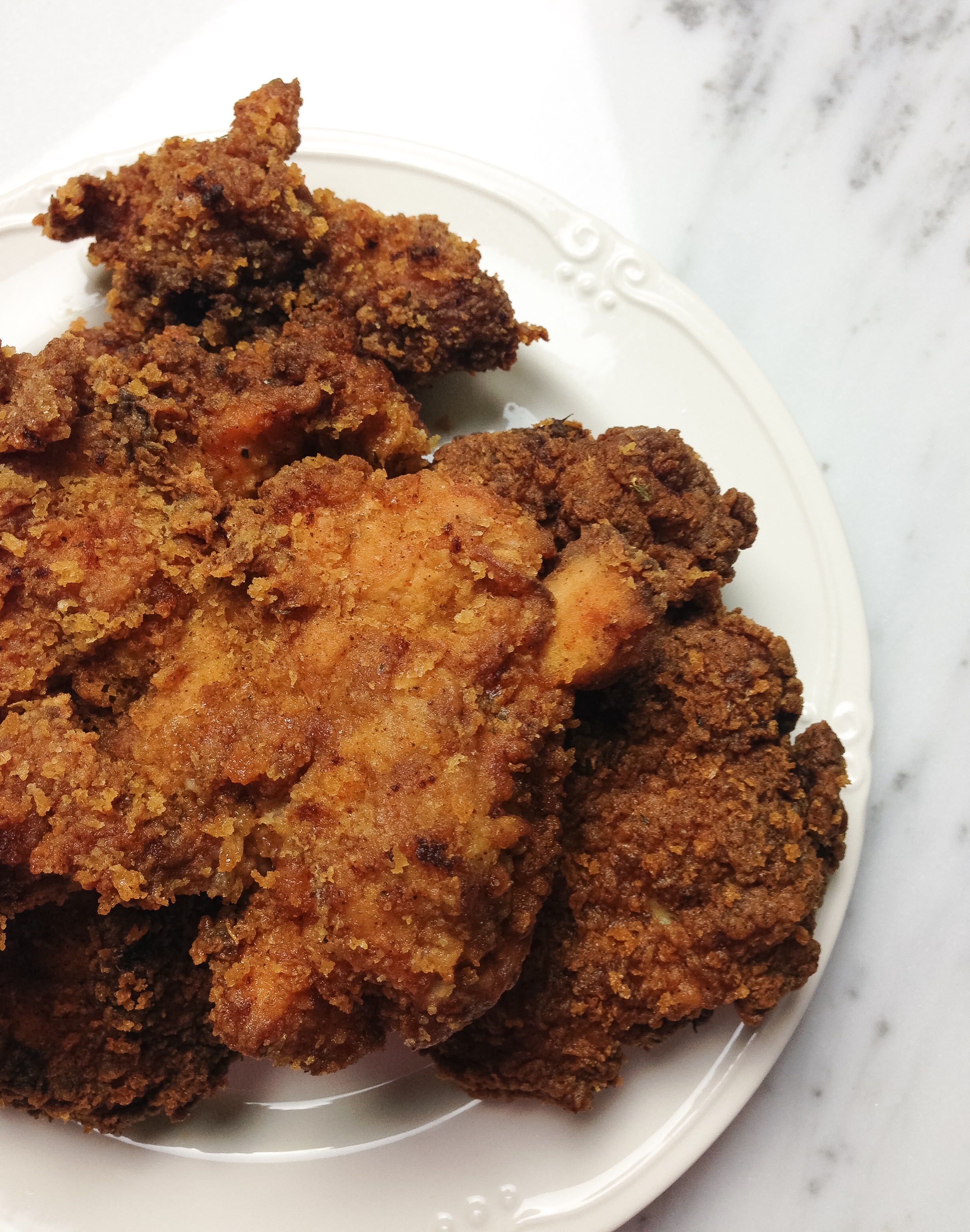 Spicy Fried Chicken
Recipe Type
:
Chicken, Poultry, Fried
Prep time:
Cook time:
Total time:
Spicy fried chicken bursting with juices and flavor.
Ingredients
1 pound boneless skinless chicken thighs
2 cups of AP flour
1 cup panko crumbs
4 tbsp pork rub
1 tsp salt
2 tsps red pepper
2 cups of milk
canola oil for frying
Instructions
Marinate the chicken thighs while the oil is heating in the milk with 2 tbsp of the pork rub.
Heat the oil to 350.
You know it is ready if you sprinkle a little flour over the oil and it immediately bubbles.
Mix together the flour, panko, and seasoning.
Add the chicken making sure to pat the mixture heavily on top.
I like to shake off a little then drop the thigh back into the flour.
Fry 2 at a time or as many as you can without crowding.
The batter will be a deep reddish golden brown.
Cool over paper towels to soak extra oil and lightly salt each piece.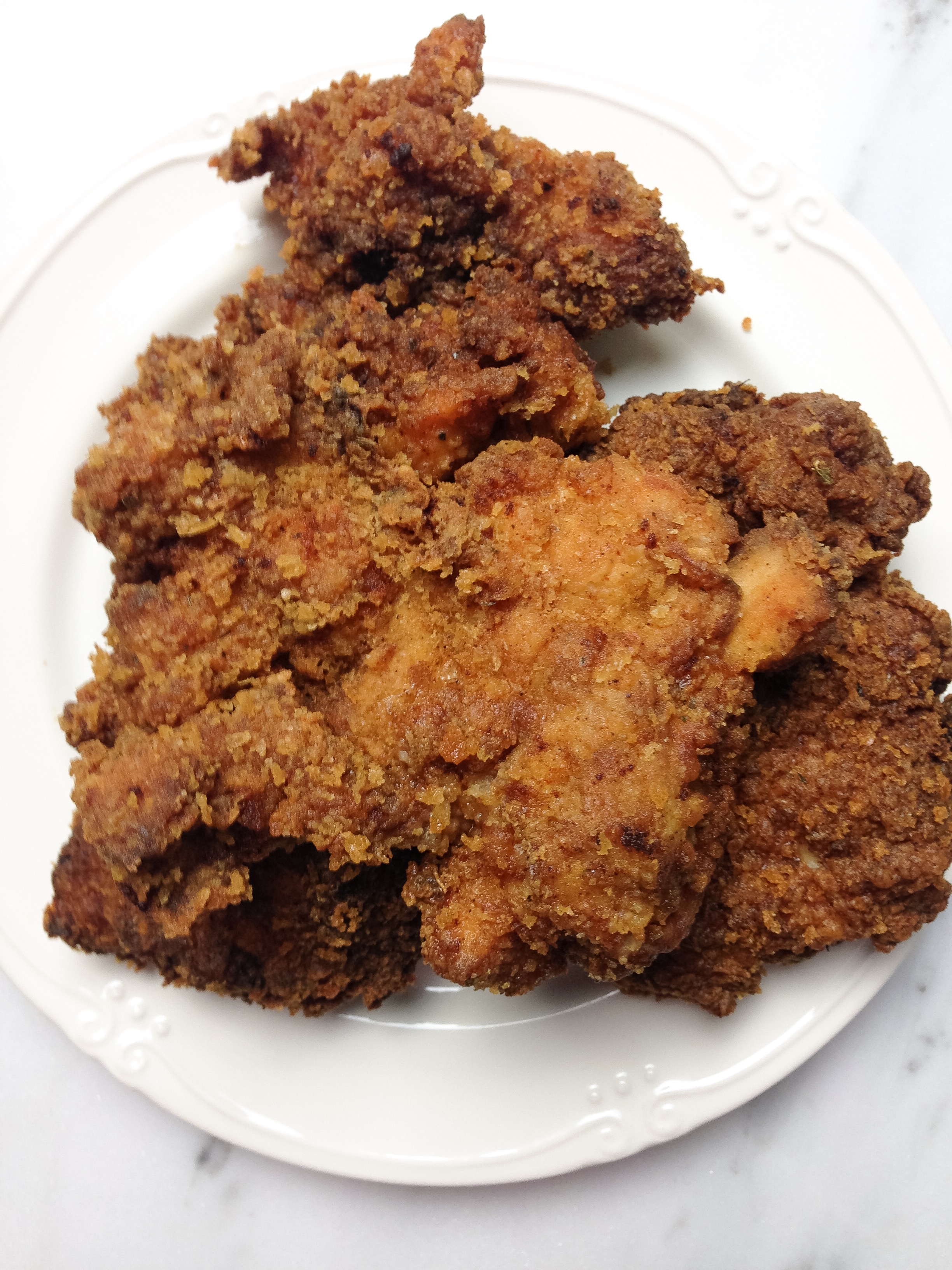 Try this recipe as a sandwich! My favorite way is sriracha, mayo, lettuce, tomato, and chicken on a potato bun. Or with creamy slaw!