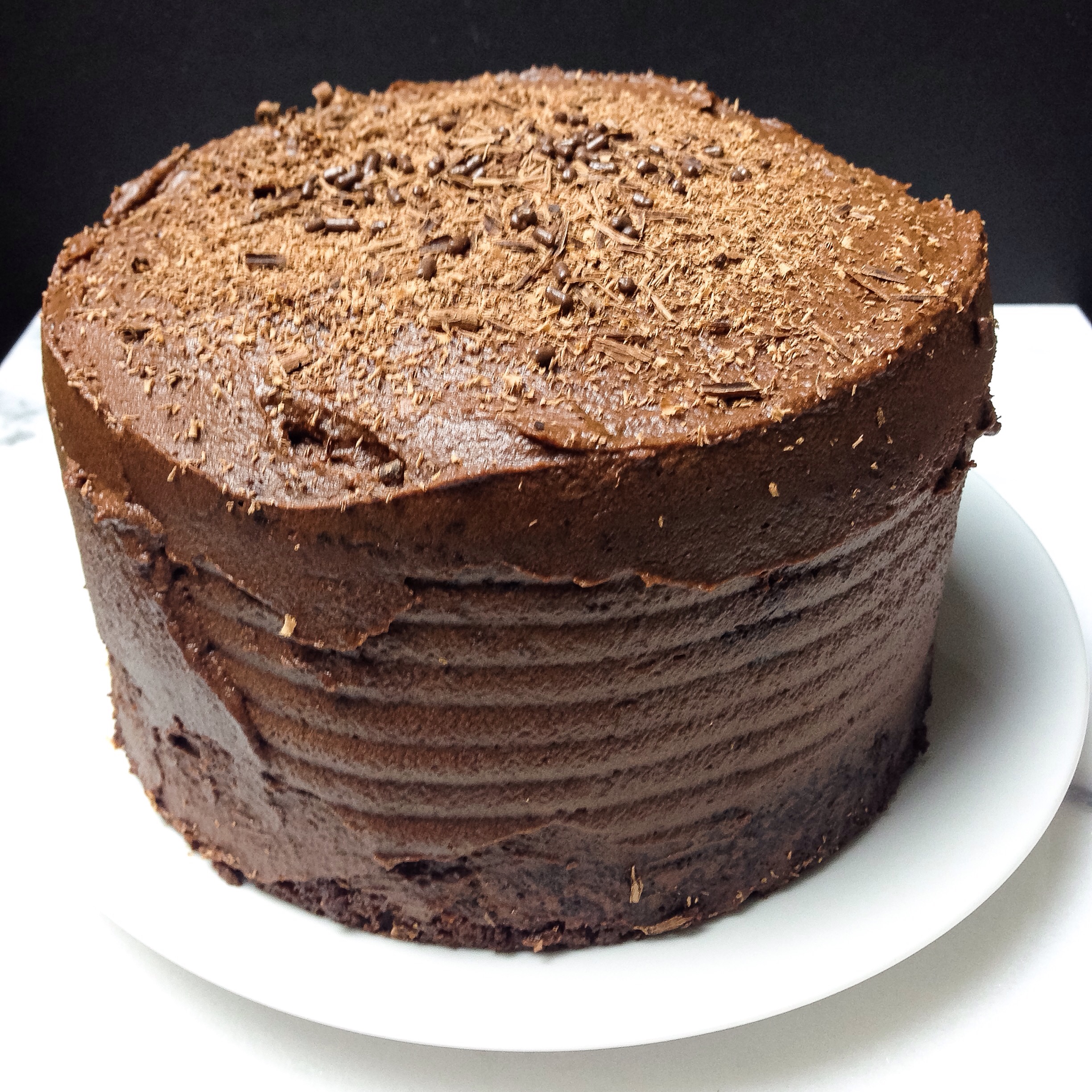 After nearly 4 weeks of eating clean and detoxing I decided to have a cheat day. Not just any cheat day. A chocolate fudge cake cheat day. You can make this cake in two 9 inch pans or as a sheet cake, but I decided to be really difficult. I made two 6 inch layers with a side of four cupcakes. I wanted to use the extra cupcakes and pieces from evening out the layers to freeze for cake pops. Yum!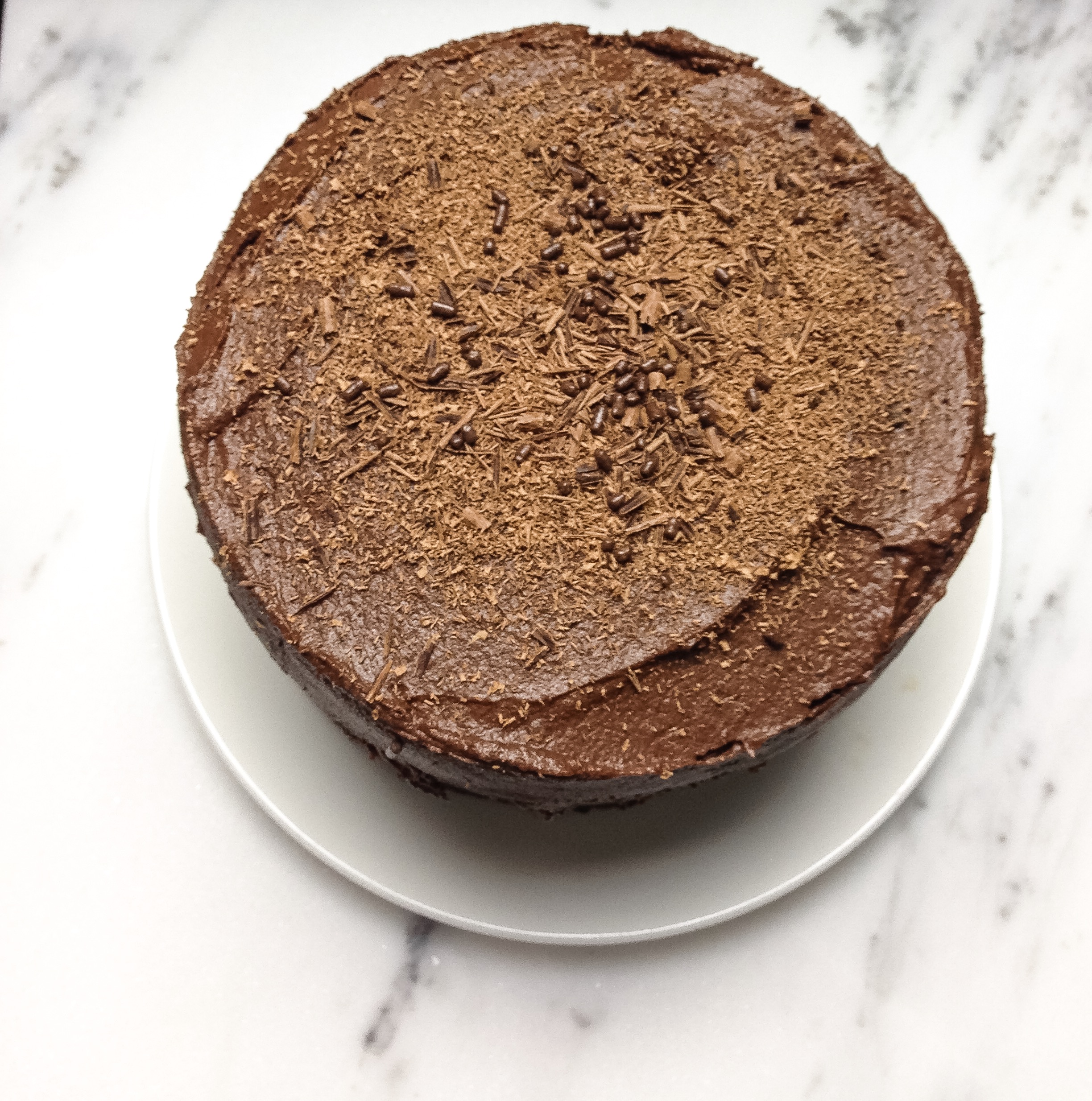 There is one special ingredient in this cake. I was in the kitchen throwing together ingredients and I decided to make a cup of coffee. I just bought some caramel nut k cups and the smell is so sweet and delicious. I went ahead and used the cup of coffee in the batter instead of the boiling water.
Such. A. Good. Decision. This cake is so smooth and fudge-y with that hint of caramel. Topped with my dark chocolate butter cream it is THE perfect cheat meal.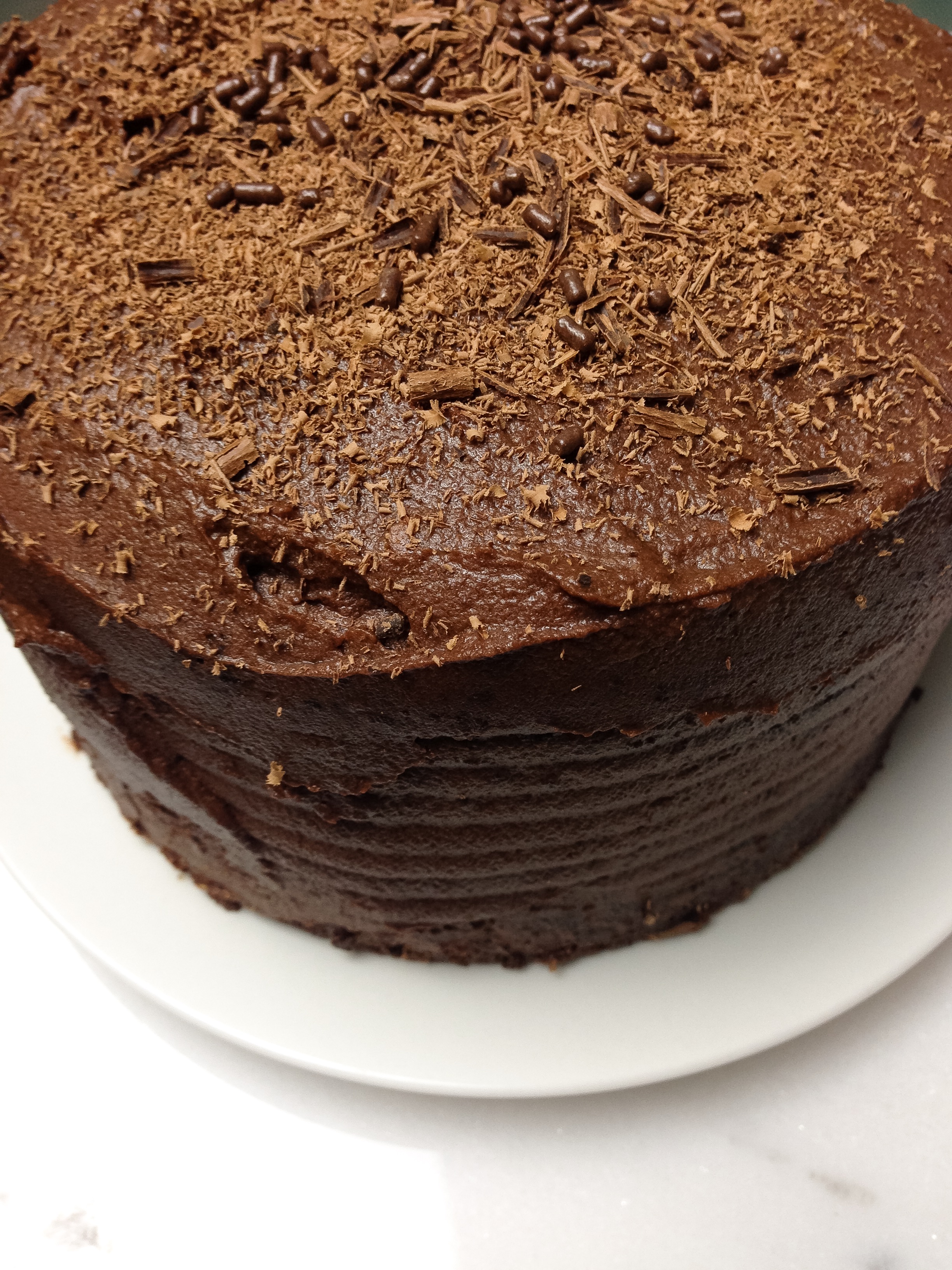 Chocolate Fudge Layer Cake
Prep time:
Cook time:
Total time:
Smooth fudge-y chocolate cake bursting with dark chocolate frosting.
Ingredients
2 cups of sugar
2 cups of AP flour
2 eggs
1 cup of very hot caramel nut (or hazelnut) coffee
1 cup of 2 % milk
3/4 cup of dark chocolate cocoa powder
1 tsp baking powder
1 tsp baking soda
1/2 tsp salt
1/2 canola oil
For the frosting –
2 sticks of room temperature butter
2 cups of powered sugar
3/4 cup of dark chocolate cocoa powder
1/2 tsp salt
1 tbsp milk
Instructions
Preheat the oven to 350 degrees.
Mix together the sugar, milk, oil, and 2 eggs. Add in the dry ingredients. Once mixed together add in the coffee and very carefully mix until the batter comes together.
Batter will be very thin.
Add to prepared cake pans and bake for 25-30 minutes.
Use a tooth pick and test. If the tooth pick comes out clean (no liquid batter) the cakes are ready.
For the frosting-
Mix together 1 cup of sugar, the butter and the cocoa powder. Add in remaining sugar and milk as needed for desired smoothness.
This is definitely one of my favorite new recipes. The layers are so thick and fudge like. The frosting truly is the perfect pairing.