As soon as it gets cold outside, I start craving comfort food. Specifically cheesy comfort food. While tomatoes are not known to be a winter veggie these cherry tomatoes are easy to find and make the perfect sauce for risotto!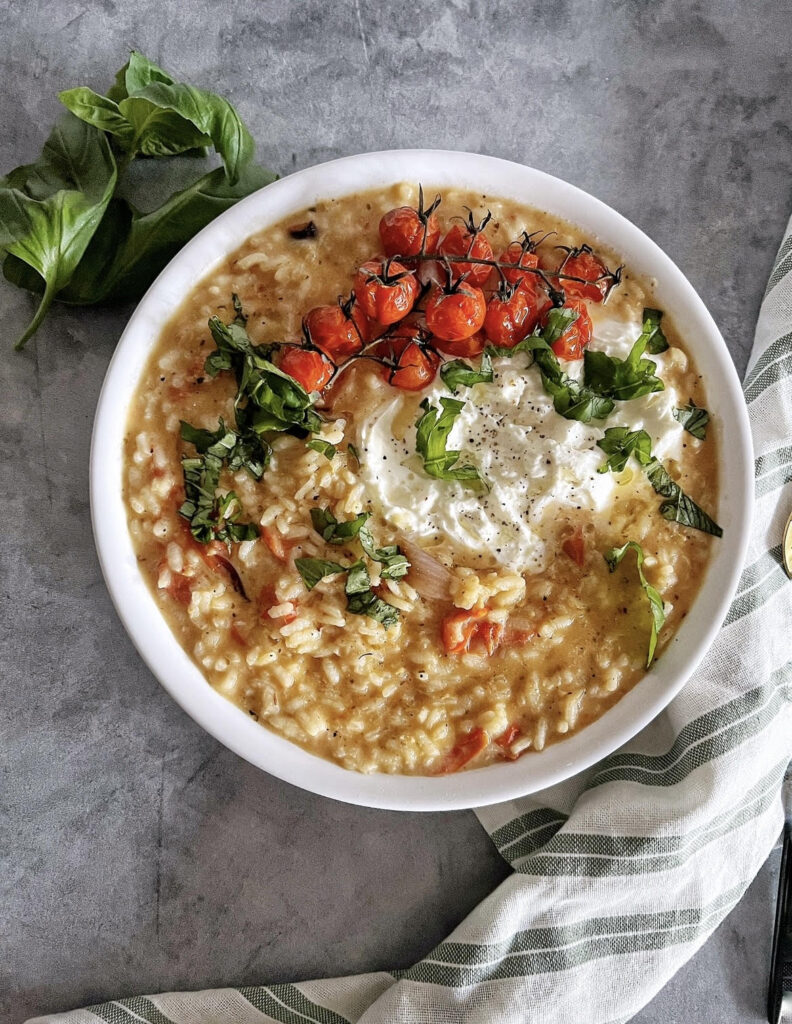 I was always terrified of risotto after watching way too many failed Top Chef dishes. Risotto is surprisingly easy. This one is extra creamy with lots of parmigiana. The tomato herb topping can be made in 15 minutes and adds a huge flavor punch!
The burrata is optional, but definitely adds extra creaminess. Plus bonus protein!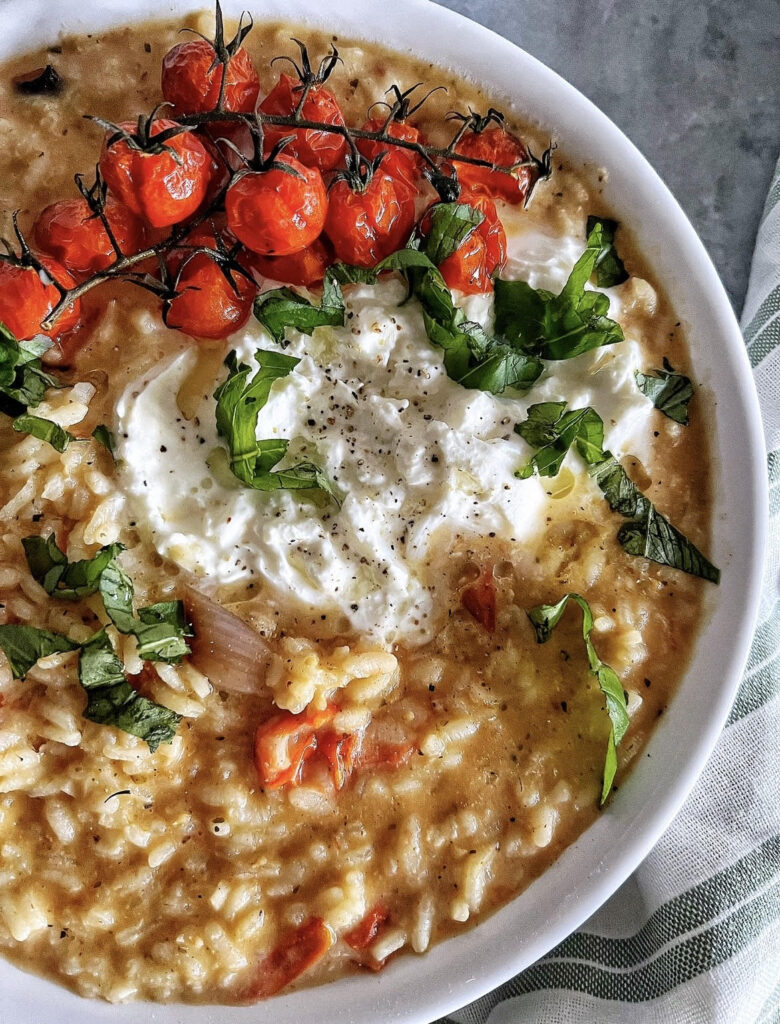 Chop up your favorite herbs and sprinkle lots of fresh cracked pepper to finish!
Ingredients:
1 cup Arborio rice
6 cups of warm chicken broth (bone broth works best, vegetable broth can be subbed as well)
1 cup of parmigiana
2 cups of cherry tomatoes
2 cloves of garlic
1 shallot sliced
2 tbsp olive oil
1/2 cup of chopped herbs (I used basil)
1 piece of burrata or a scoop of ricotta
2 tbsp of Italian seasoning
1/4 cup of heavy cream
salt and pepper to taste
Directions:
On a lined sheet pan place the shallots, tomatoes, and garlic. Drizzle with one tbsp of olive oil. Bake at 450 degrees for 15 minutes.
In a large pot or Dutch oven heat the remaining tbsp of olive oil. Add in the cup of rice and lightly toss. Add in the broth one cup at a time bringing to a simmer. For the next 15 minutes or so keep stirring letting each cup of broth absorb.
Lower the heat and add in the parmigiana and cream. Season with salt and pepper to taste.
Chop the roasted garlic. Top risotto with the garlic, tomatoes, shallots and pan sauce. Add in burrata. Add lots of fresh cracked pepper and chopped herbs.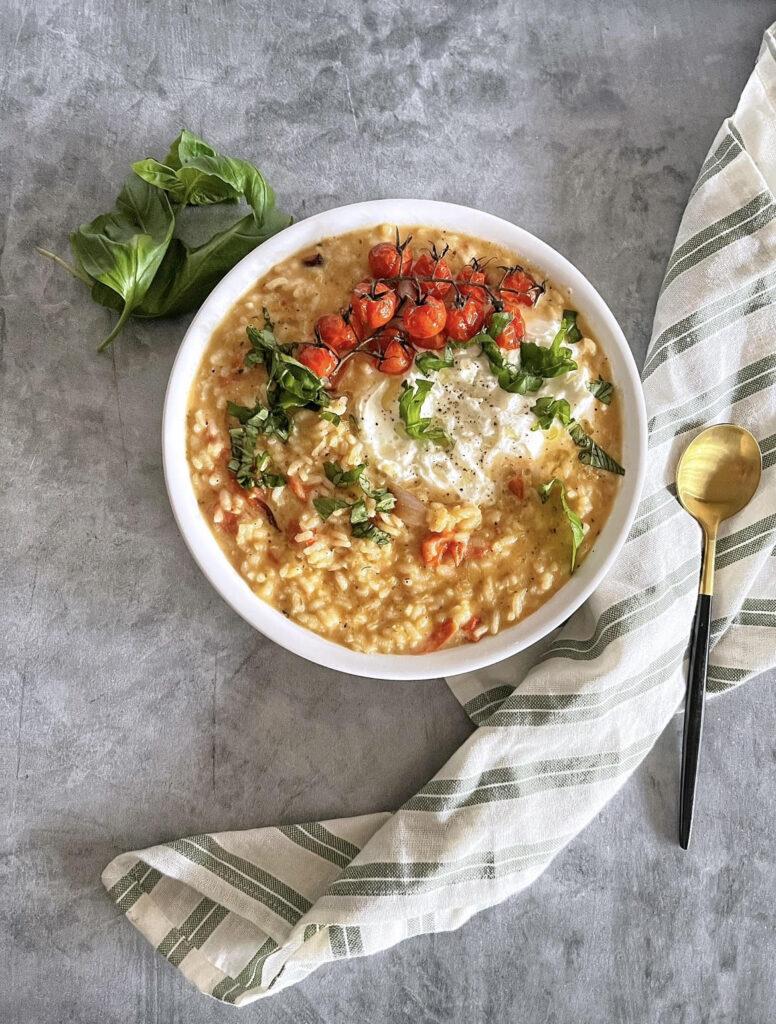 Tips*
If the risotto sets before you are ready to serve or is too thick add a little more broth right before serving
Use warm broth to help the rice absorb quicker
I hope you try it out!
Enjoy!