Valentine's Day is just around the corner! What screams love more than chocolate and berries? Cheesecake. I vote for cheesecake every time. I decided to take my favorite chocolate cheesecake recipe and add in a little raspberry flavor. Just to make it extra special I included a brownie crust! This triple chocolate raspberry cheesecake is perfect for any day of the week, but extra special for a holiday.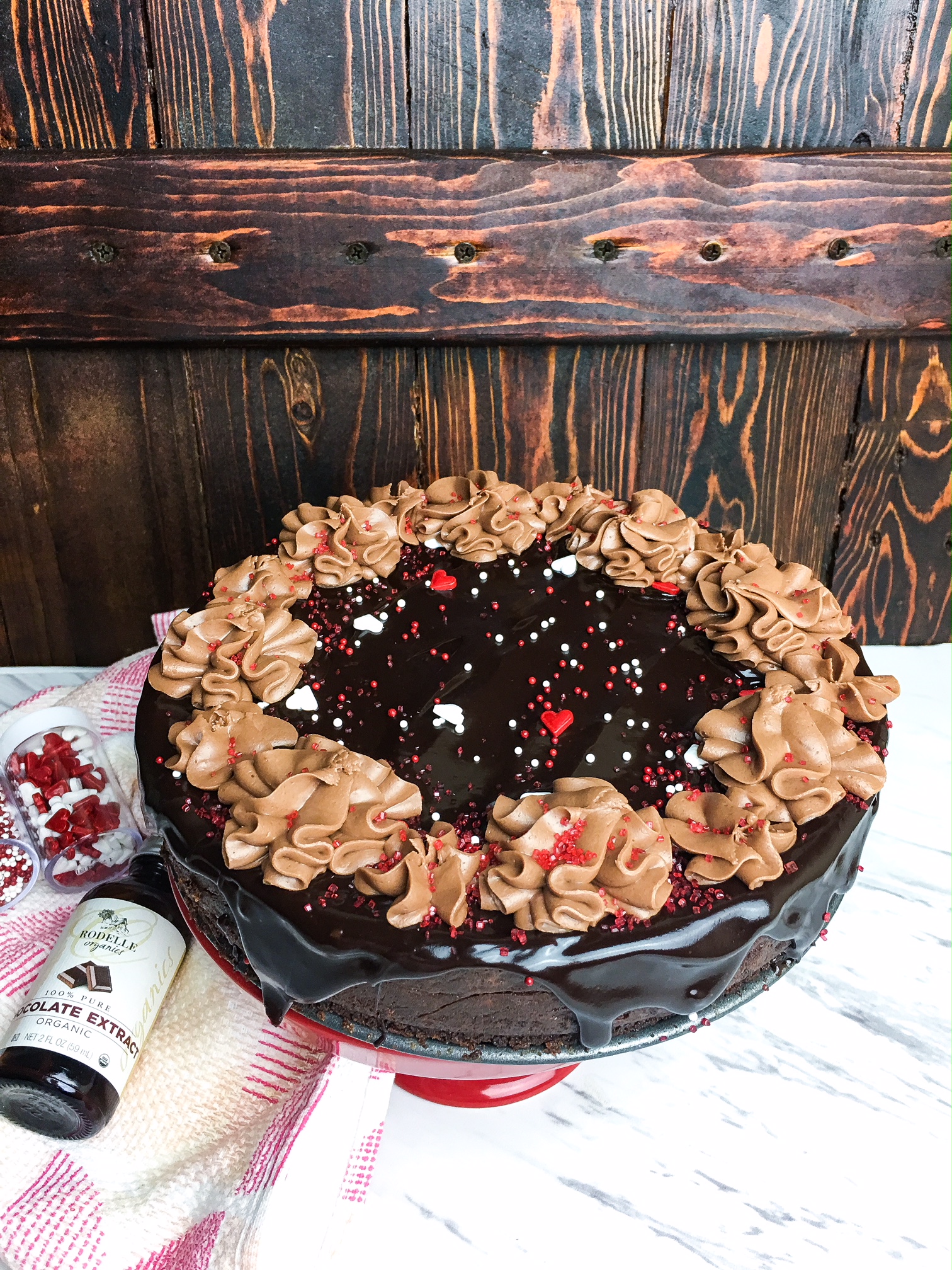 You guys! My life has been insanely busy the past month. Usually I am really good at finding balance, but I've honestly been a little overwhelmed. I told you all I started a new job back in November so I've been putting a lot of time into working, plus Patrick and I got engaged! So we have been planning the wedding and trying to come up with a lifestyle change for our diets. I ran out and renewed my gym membership. I bought lots of planners to organize my recipes and ideas for kelliericecakes.com! And now we just found out we need to move within the next few months!
So far I've been to the gym zero times and my blog ideas end up on post-its in my purse haha! I know I will find my balance again soon. What is really important to me is providing you all quality recipes and content.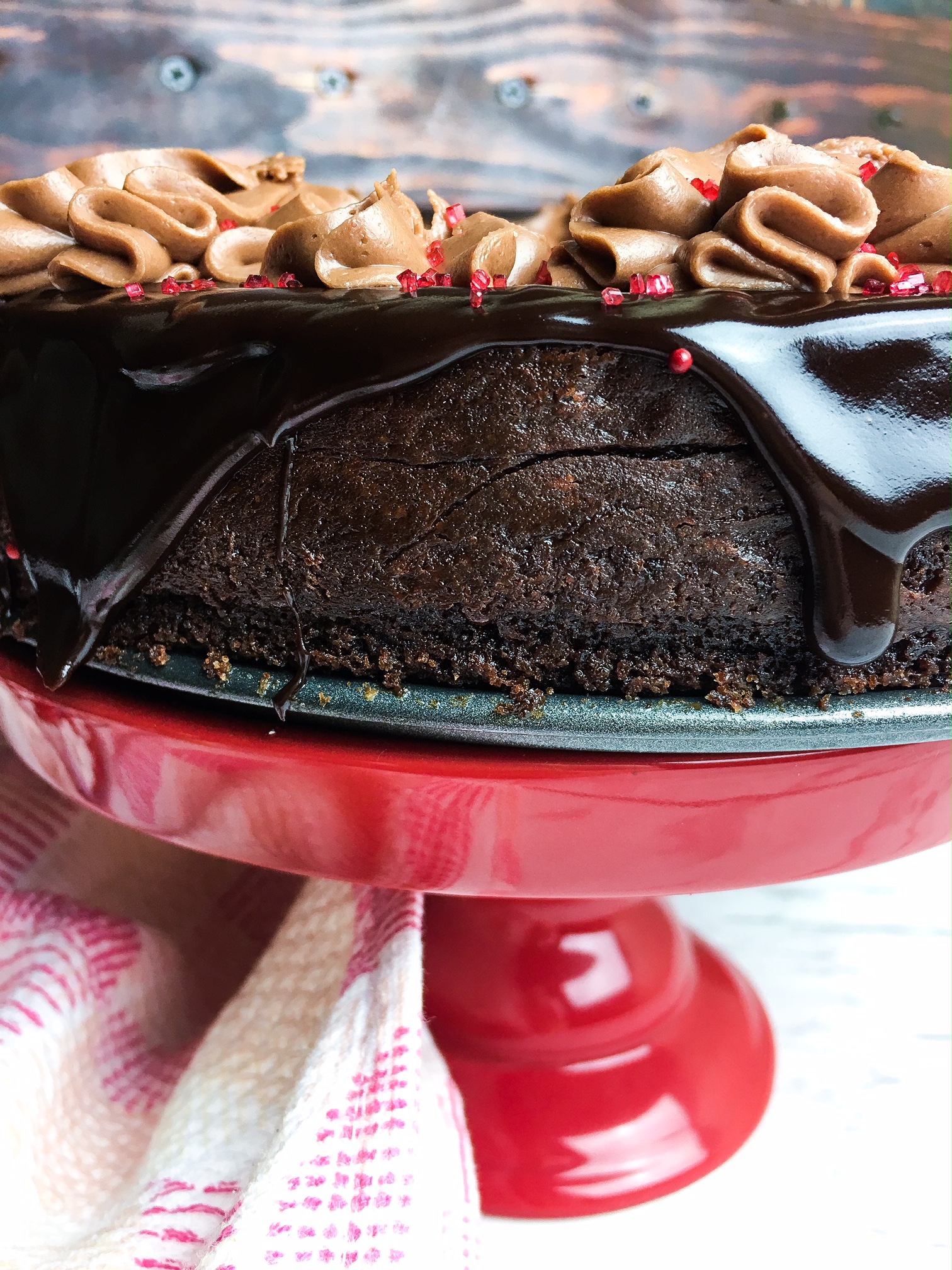 Last year I became a brand ambassador for Rodelle Vanilla! They are truly my all time favorite baking brand and I thought there is no better way to kick off February than to post a dessert using two of my most used ingredients.
Rodelle organic cocoa powder is infused into each layer of the cheesecake along side their organic chocolate extract.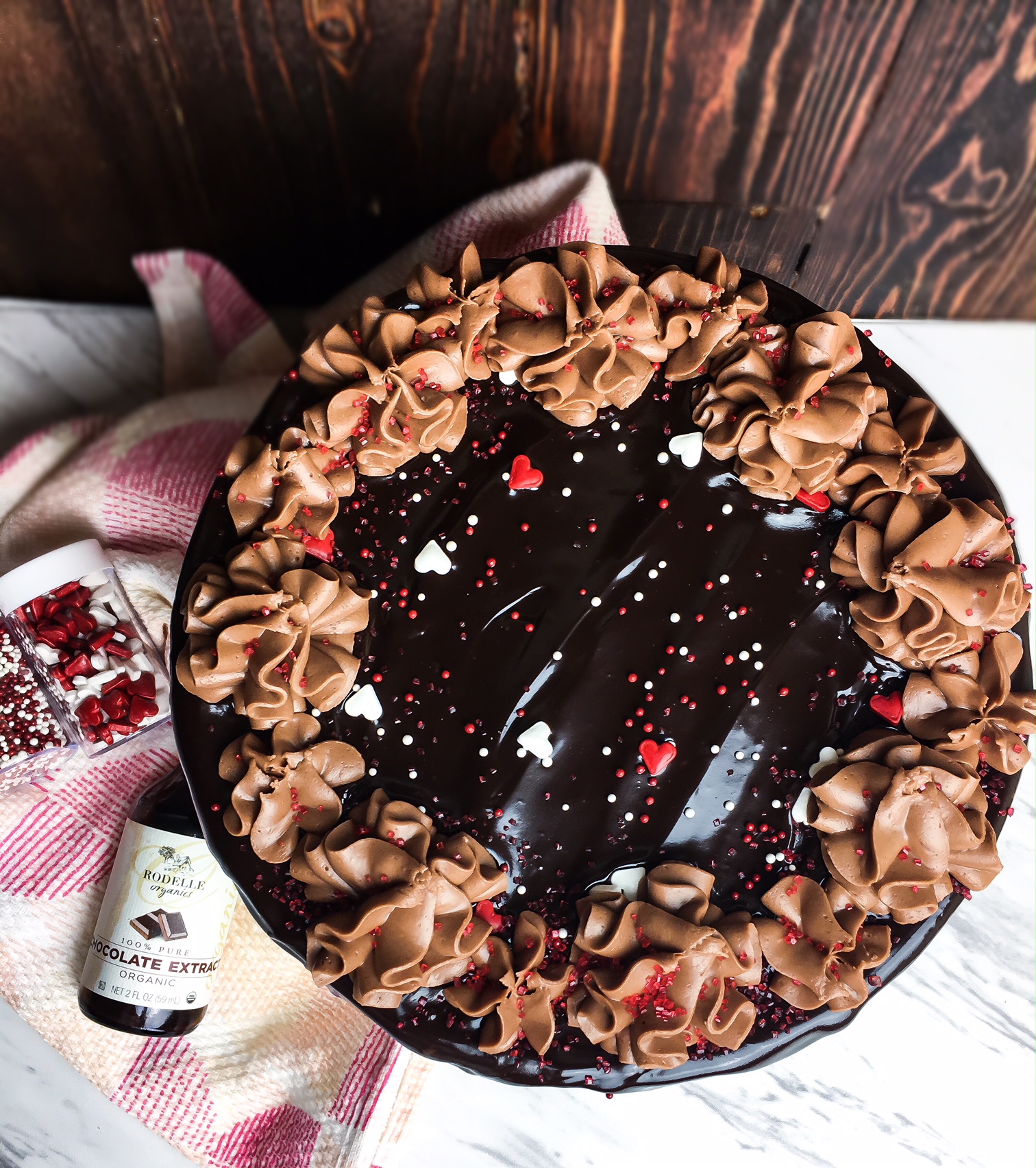 Ok now just imagine taking a bite and tasting a layer of fudge brownie, a layer of creamy rich chocolate raspberry cheesecake, dark chocolate ganache, and if you are a little extra like me you can make this chocolate whipped cream!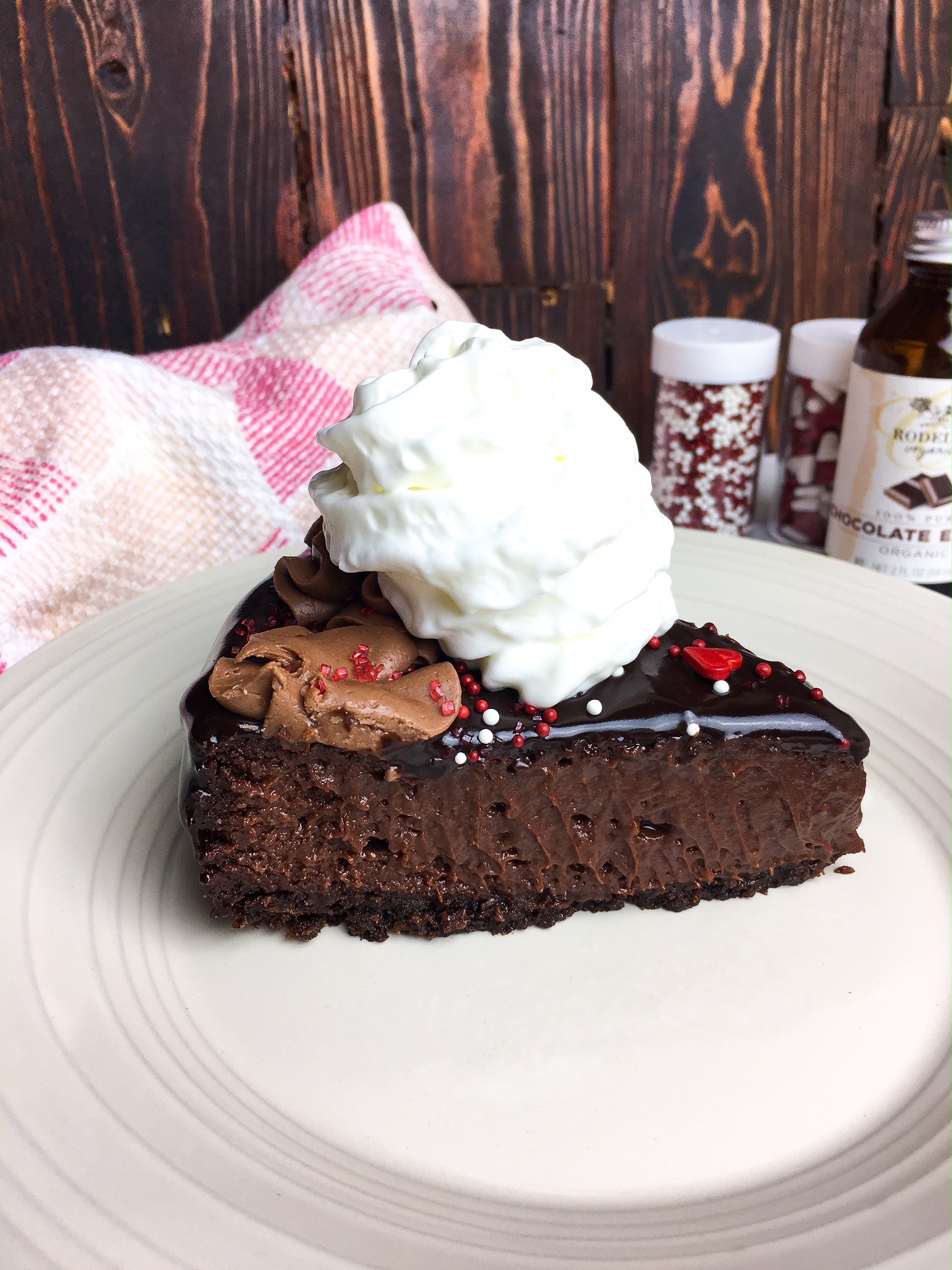 Triple Chocolate Raspberry Cheesecake
Author:
Prep time:
Cook time:
Total time:
Layers of chocolate and raspberry come together to create a decedent cheesecake.
Ingredients
1 box of fudge brownie mix (follow directions on box to make batter)
3 (8oz) blocks of cream cheese room temperature
1/2 box of sugar free raspberry jello
1 cup of sugar
1 tsp of organic chocolate extract
1/2 cup of organic cocoa powder
3 eggs room temperature
4 cups of dark chocolate chips
1/4 cup of milk
1 cup and 2 tbsp of cream
1 tsp of instant espresso
another 1/4 cup of cocoa powder
1 tbsp of sugar
Instructions
Preheat the oven to 350 degrees
spray or grease a spring form pan
pour brownie batter into the pan and bake for 10 minutes
in a mixer whip the cream cheese and sugar
add in the extract and eggs
heat the milk just before boiling and pour over 2 cups of chocolate chips, stir to help chips melt completely
add half the box of jello into the batter then the melted chocolate
whip until you don't see any cream cheese chunks
pour cheesecake batter into the spring form pan over the brownie batter
bake 35-40 minutes until the top looks set but has a slight jiggle
(it may take a littler longer depending on your oven)
turn off the oven crack the door and let cool
once easy to handle put in the fridge to finish cooling
once completely chilled start making the ganache
in a microwave safe bowl pour 2 tbsp of cream and espresso powder over 2 cups of chocolate and melt in intervals careful not to burn the chocolate
drizzle over the cheesecake
in a chilled bowl whip the cream with sugar and cocoa powder until you have light fluffy whipped cream
You may have noticed the additional whipped cream on top of the chocolate whipped cream… my story is I had a little prepared whipped cream leftover that I just haaaaaaaaad to use up. And I'm sticking to it!