Okay. That's it. I am convinced that beef short rib meat is the only meat I will ever need. forever. Something about it just always results in the most tender juicy bites. Even though we have a constant rotation of beans, beef, chicken, various sea foods, and pork I always end up back at beef short ribs. We use them in every kind of recipe. So it shouldn't surprise you that short rib chili is up next!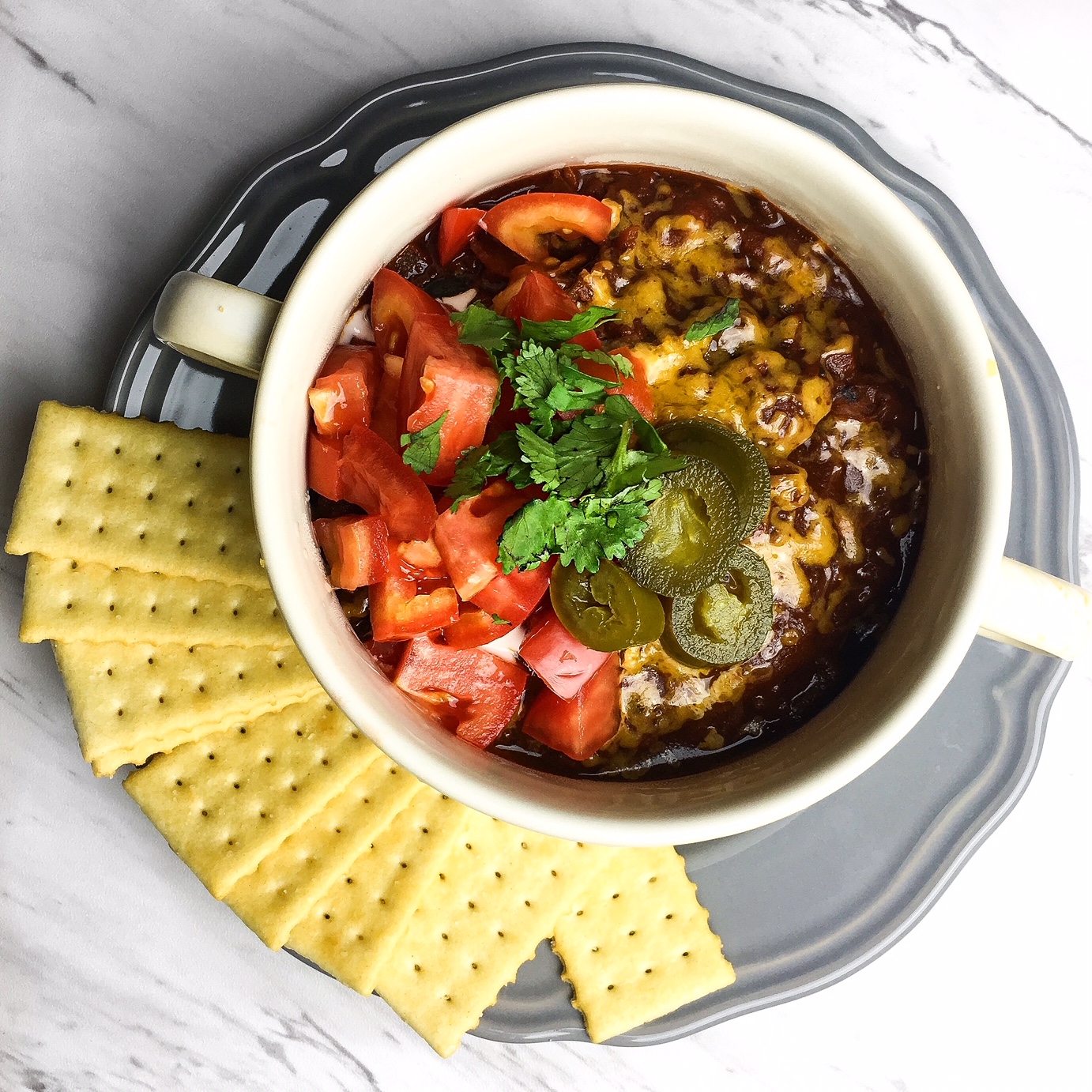 I've always grown up eating ground beef chili or turkey chili. When I met Patrick he never liked any ground meats in my recipes. So I would start butchering my own cuts of meat tailored to the recipe. This short rib chili was made in the instapot. It is packed with flavor and ready in 30 minutes. You can definitely skip the meat in this version and have a vegetarian chili. I promise it would be just as good. This whole recipe really comes down to one very special ingredient.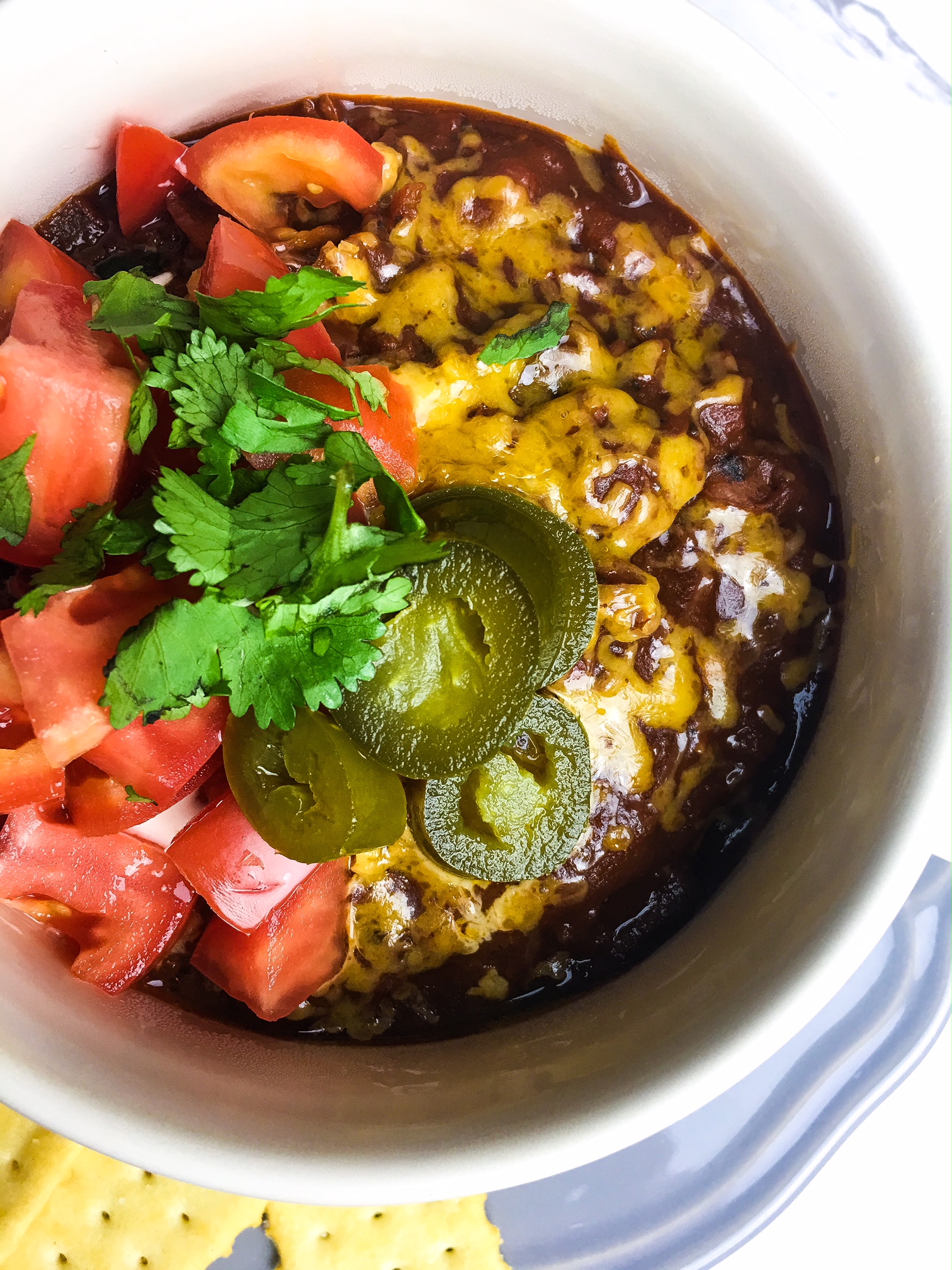 Rodelle organic cocoa powder. I've been putting cocoa in my chili for years, but something about the Rodelle cocoa really takes it over the edge. It is such a dark pure powder that pairs perfect with the chili spices. You can't taste cocoa at all. It just gives the flavors so much more depth.
This is the kind of meal I want in cold weather after a long day at work. It is so warm and filling. Perfect with a generous sprinkle of sharp cheddar.
Short Rib Chili (Instapot Version)
Author:
Prep time:
Cook time:
Total time:
Rich beef short rib chili.
Ingredients
1 pound of boneless beef short ribs cubed
1 can of roasted chopped tomatoes
1 can of tomato paste
2 tbsp of chili powder
2 tbsp of cocoa powder
1 tsp of italian herbs
1 can of rinsed dark kidney beans or chili beans
1 tsp of cayenne pepper
1 cup of chopped onions
1 poblano pepper seeded and chopped
1 tsp of chopped garlic
1 cup of beef broth
2 tbsp of olive oil
1 tsp of sugar
salt and pepper to taste
Toppings- cheddar, fresh tomatoes, jalapenos, cilantro, sour cream, hot sauce
Instructions
In your instantpot use the saute feature
Pour in the olive oil
add in the beef
lightly brown and add in the onion and garlic
turn saute off and switch to meat/stew
Pour in the rest of the ingredients
Cook for 25 minutes
let the steam out and rest for 5 minutes
top as desired