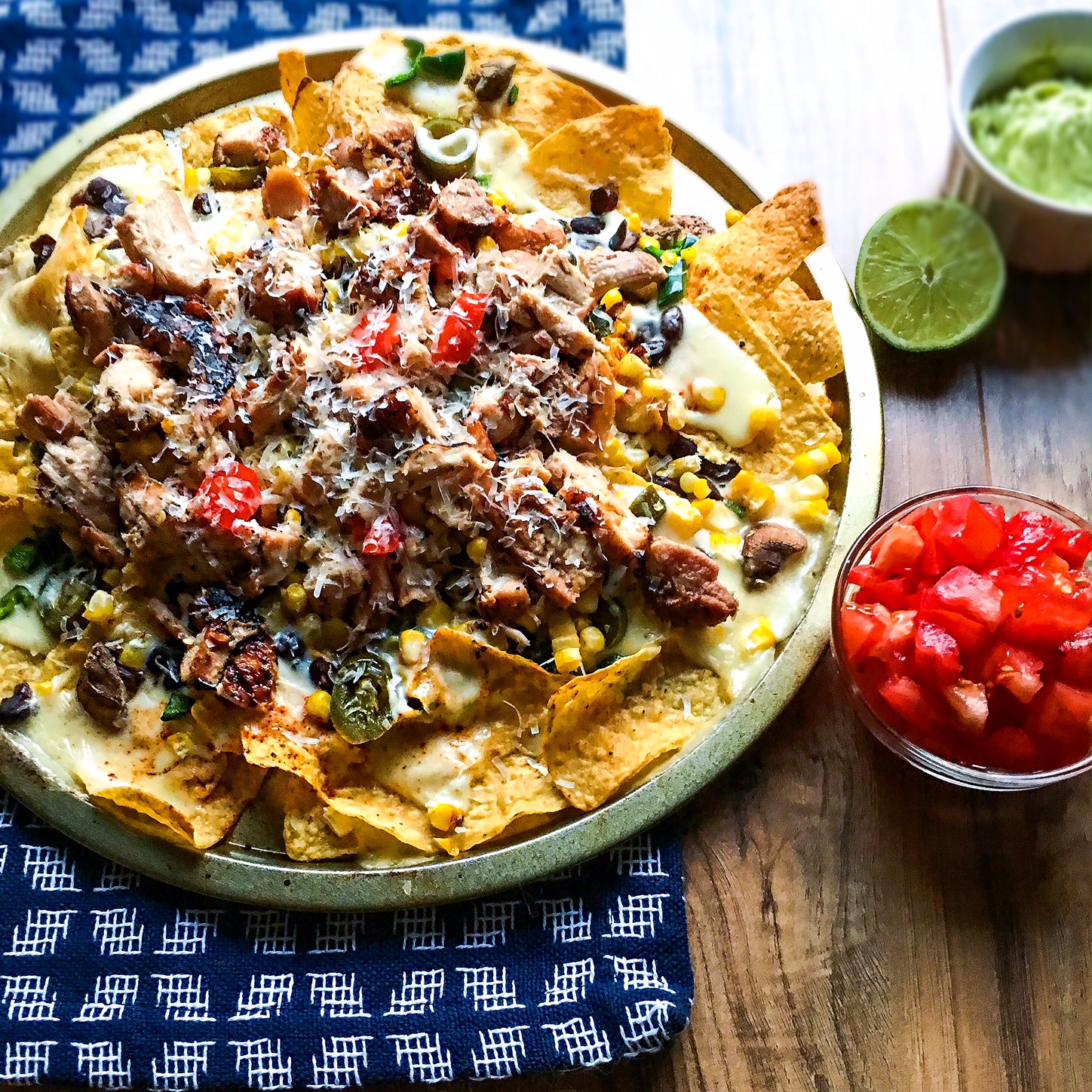 Patrick and I are trying to eat whole farm fresh foods, but sometimes you really get those cravings for something cheesy and comforting. When you make these dishes at home you can really control what is going into them. These Pollo Asado Street Corn Nachos were perfect for our date night at home! We both love fresh grilled corn so I wanted to make that the star of the dish. It was a fresh sweet crunch that really lightened up a typically heavy dish.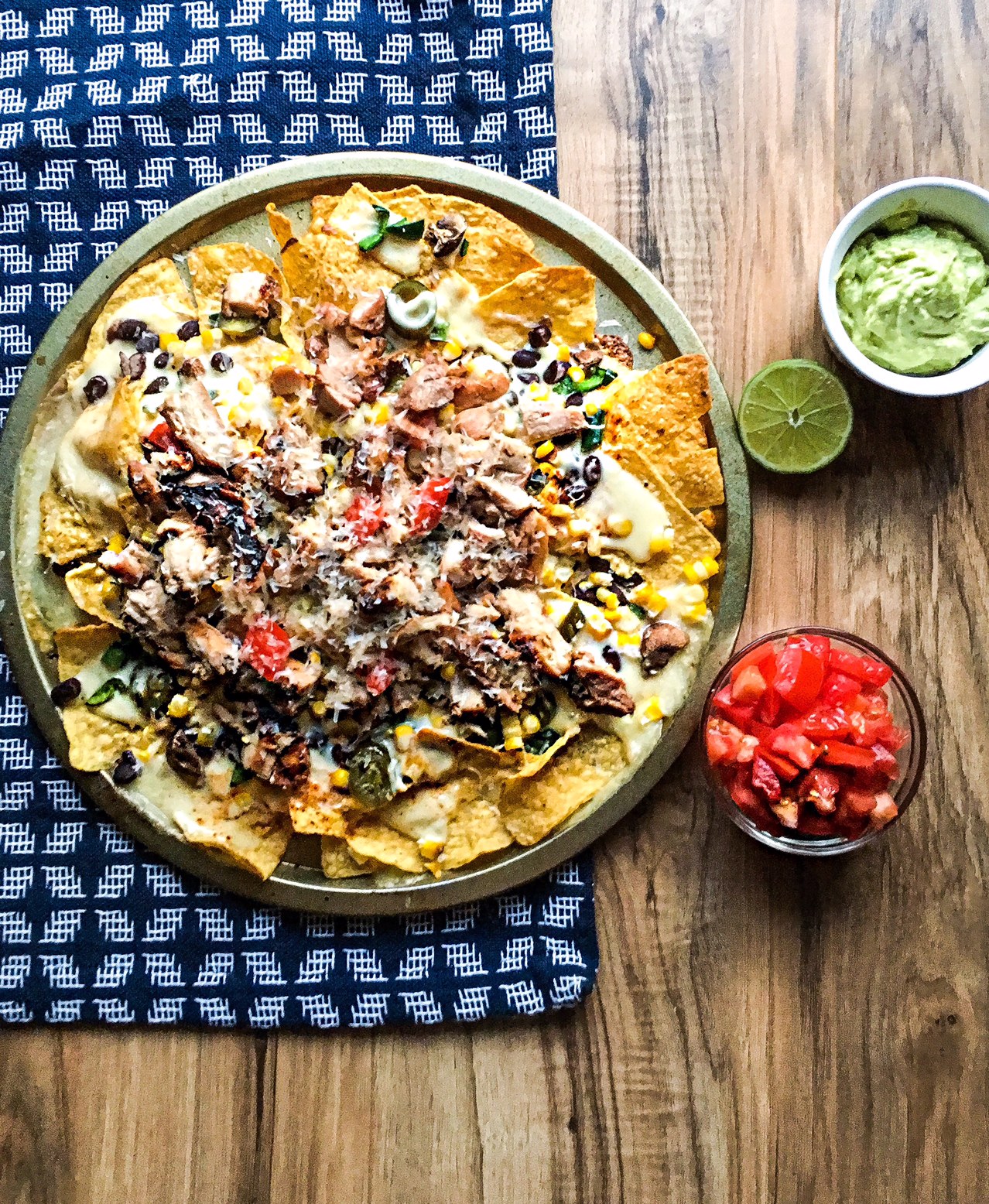 I am not a huge fan of cotija cheese which is usually paired with street corn. I knew I was going to use queso blanco which is a processed cheese so I wanted to make sure every other ingredient was fresh and organic. I started with organic restaurant style tortilla chips. I found some by Mission Tortillas at the grocery store that were thin and only made with a few ingredients. I lightened up the queso by heating it up with a little milk and drizzled over the chips. Then a little chopped fresh poblano peppers. A very generous sprinkle of the grilled corn topped with some grilled pollo asado. Then another generous sprinkle of grilled corn followed by black beans. I topped everything off with a squeeze of lime and some fresh grated Parmesan cheese.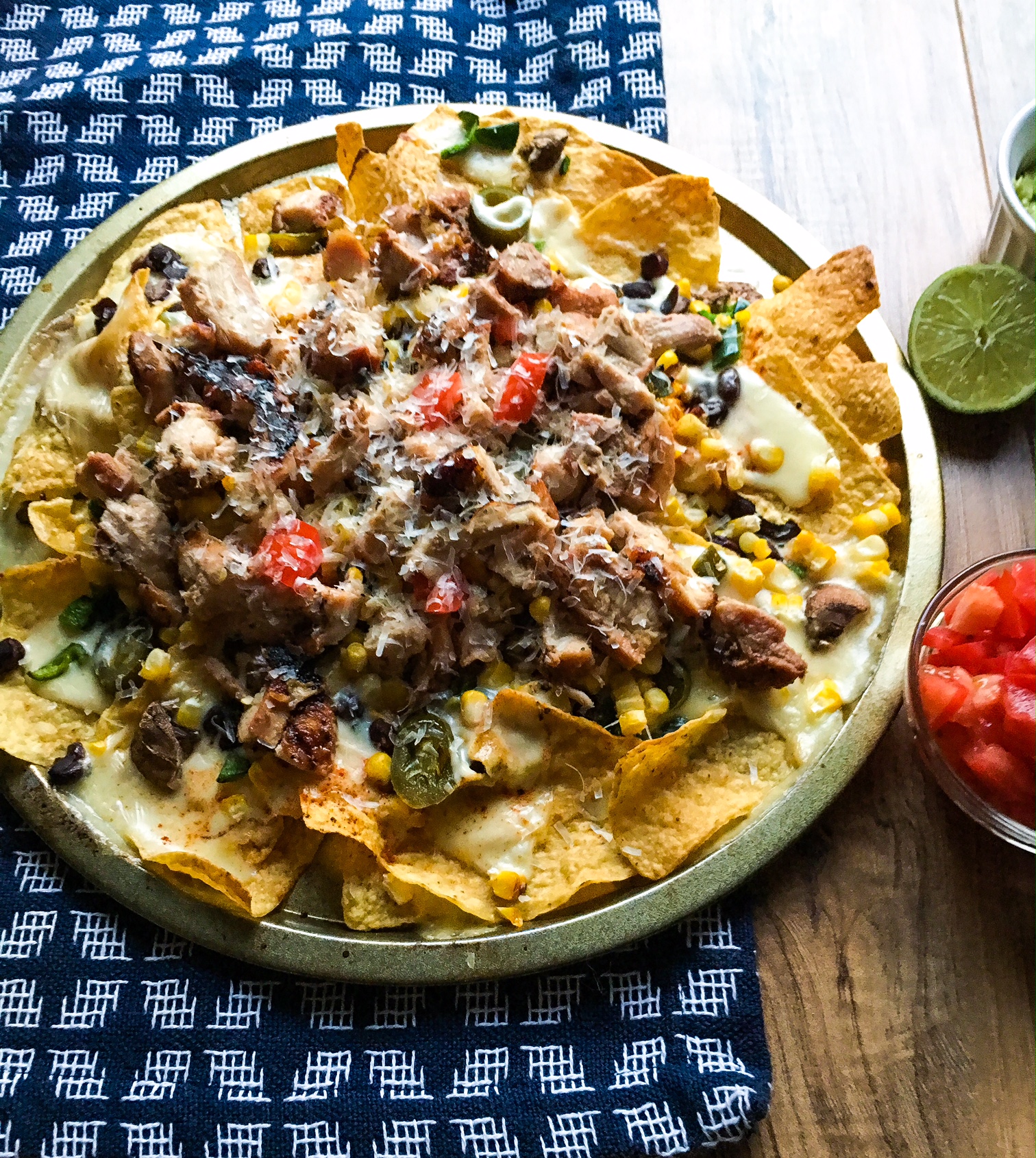 My favorite place to pick up my ingredients is a farmers market or a grocery store marketed as an organic food chain. We love Sprouts market. They always have very fresh ingredients and I have never been disappointed in the quality. One of our go to proteins is their marinated chicken thighs. Rubbed in spices then marinated in olive oil, red onion, and cilantro these thighs always taste amazing off the grill. You can definitely marinate the chicken yourself, but sometimes its nice finding a pre-marinated protein that you can trust.
Pollo Asado Street Corn Nachos
Author:
Prep time:
Cook time:
Total time:
Lighten up your nachos with grilled chicken and fresh ingredients!
Ingredients
1 cup of sweet yellow corn grilled and cut off the cobb
1/2 poblano pepper chopped
fresh baby bella mushrooms, chopped
grilled chicken thighs, chopped
1/2 cup of queso blanco
1/2 cup of black beans
3 cups of organic corn tortillas
For the toppings:
Pickled jalapenos
Fresh tomato
Smashed avocado
Fresh lime
Shredded Parmesan
Chipotle Tabasco (Because its delicious!)
Instructions
Preheat your oven to 400 degrees.
Line a pan with the chips.
Drizzle a little of the queso over the top.
Layer the all the other ingredients.
Bake for 10 – 15 minutes until the chips are golden brown.
Finish with fresh lime and all the fresh toppings!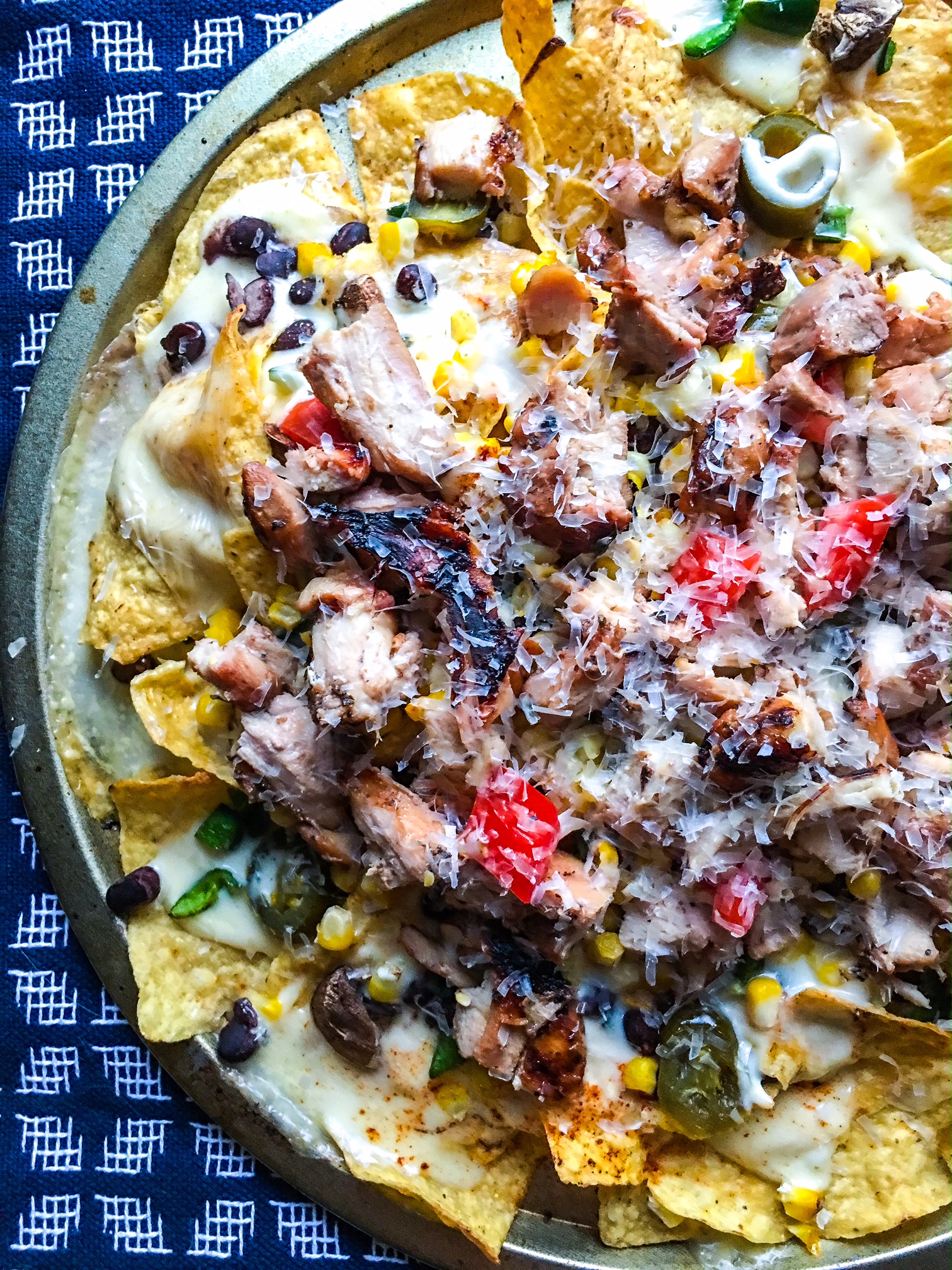 I hope you enjoy as much as we do!